Never-ending Chase: Wolves' Budinger aims to bounce back in 2014-15
BY foxsports • July 8, 2014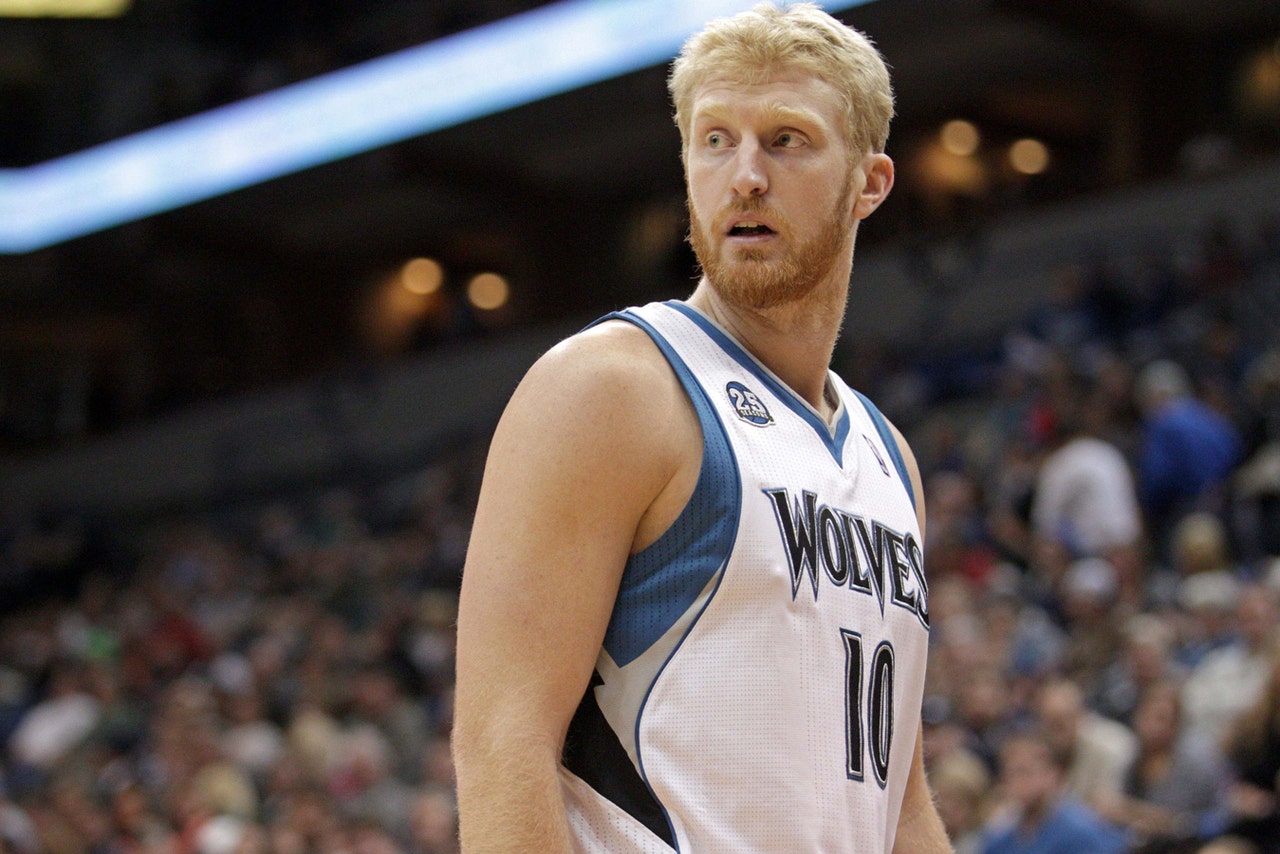 MINNEAPOLIS -- Chase Budinger has spent the better part of the past two NBA seasons salivating for a chance to return to form.
"The last two years have been a struggle for me," said the Timberwolves swingman, who underwent his second left-knee meniscus surgery in the same calendar year before last season and saw his return stint cut short by a late-season ankle sprain.
It's a precarious position for a man who's turned his passion for a game into an everyday living. Budinger's heart continually screamed he wanted back out there, but there were times when his body told him otherwise.
There's a fine line between overzealousness and too much caution when it comes to returning from injury, especially that of the knee variety.
In bringing Budinger into the thick of an NBA season last year, coach and president of basketball operations Flip Saunders admits now, the Wolves failed to traverse it.
"As I told him today, we probably made a mistake," Saunders said Tuesday night after Minnesota's NBA Las Vegas Summer League team wrapped up its first day of two-a-days. "When we brought him back . . . we should've put him in the D-League to rehab him and used that and let him get his confidence going.
"That probably wasn't really fair to him. He got put in situations where he just wasn't ready."
After having part of his meniscus removed and spending the first month of the season rehabbing in Florida, Budinger returned 36 contests into 2013-14. He immediately found his legs weren't anywhere close to 100 percent, and as a result his once-lethal 3-point shot was coming up short.
In 41 appearances (eight starts), Budinger, averaged career lows in minutes (18.3 per game), field-goal percentage (39.4) and points (6.7 per game). To make matters worse, he sprained his right ankle a day after posting 24 points, his most in a Minnesota uniform, and missed the Wolves' final six outings.
"It was just one of those 'blah' moments where you're just, like, devastated you can't finish the season out," Budinger said. "I had my best game the night before against Miami, and the next day I get hurt."
Spending some time in Des Moines, Iowa with the Iowa Energy wouldn't have prevented Budinger's ankle injury. But it might've eased his transition back into the fray, he said.
"That could've been a good possibility for me to go down there to get my legs back, to get those minutes underneath my belt and just to get my confidence back," Budinger said. "When I came back and started missing all my shots I normally make, it really crushes your confidence."
Lesson learned.
Saunders is taking a more hands-on yet judicious approach with the 26-year-old, 6-foot-7, 218-pound sharpshooter from California. He encouraged him to join the Wolves for summer-league minicamp and accompany the team to Las Vegas, though he'll play few if any minutes at the UNLV campus during the next couple weeks.
Instead, Saunders wanted the opportunity to "get our hands on" Budinger for an extended period of time, initiate him into the new coaching staff's system, and assess where he's at in the rehabilitation process.
Ask Budinger, and he says he's past it.
"This is like the best I've felt since before my injuries," said Budinger, who re-signed with Minnesota as an unrestricted free agent last summer. "I'm getting my athletic ability back, I'm not worrying about the knee at all when I'm playing or doing workouts. This feels good to be healthy again."
Tuesday, during his first practice sessions with the bunch, Budinger participated in all non-contact activities with no braces on his ankle or knee. He's getting the proper lift on his shots, he said, and isn't hesitating to make certain cuts the way he did last season and the year before.
The Wolves need him to stay that way, Saunders said.
"He was just kind of coming around, and then all of a sudden, he gets hurt," Saunders said. "He's a guy that he's showed at times his ability just by the ability to shoot, play off the ball and do things. I think that we get his body right, he'll be able to definitely help us a lot."
Follow Phil Ervin on Twitter
---