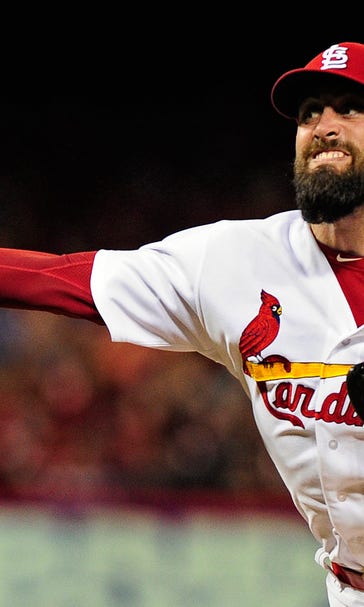 Neshek filled with emotion upon return to Minnesota as All-Star
BY foxsports • July 15, 2014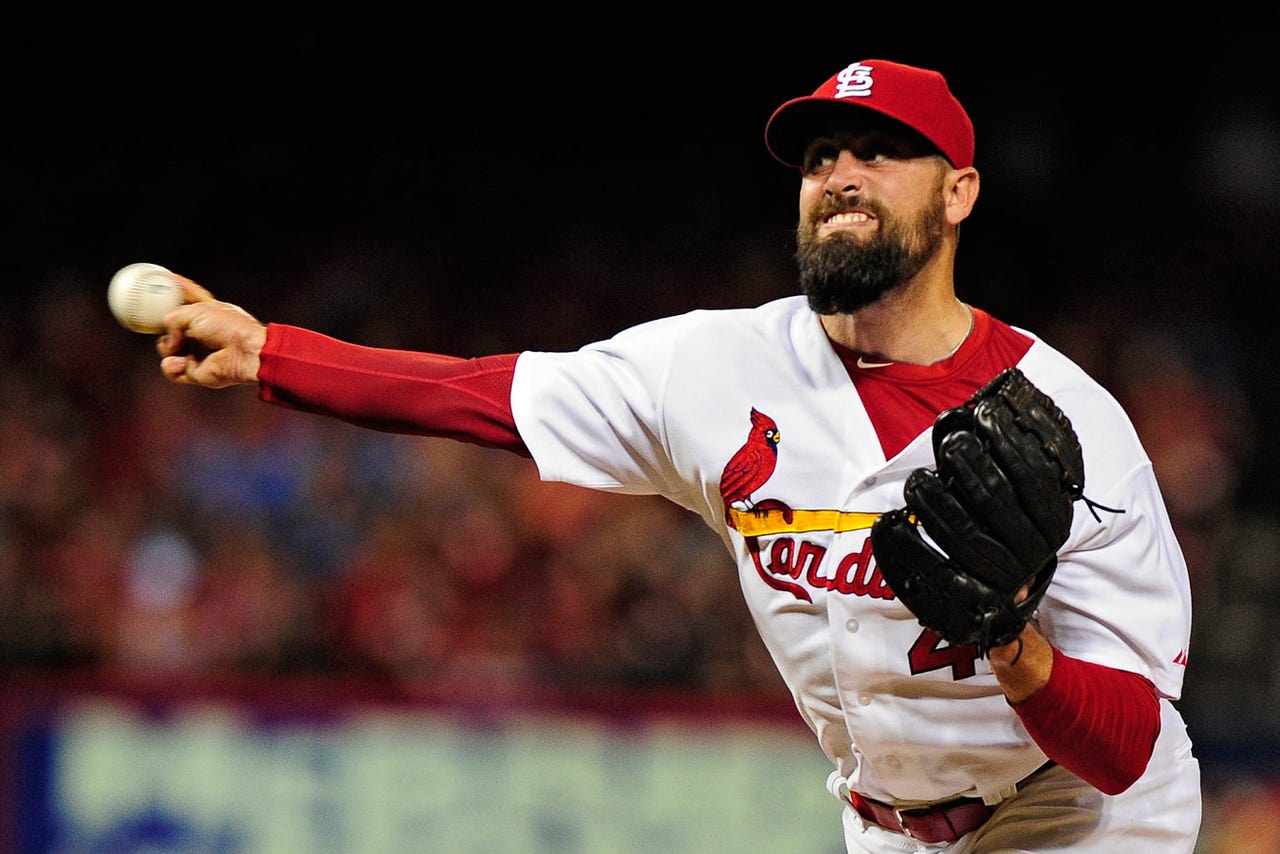 MINNEAPOLIS -- Simply retelling the moment that nearly brought him to tears nearly brought Pat Neshek to tears.
St. Louis Cardinals manager Mike Matheny gathered his team in the clubhouse earlier this month to announce that catcher Yadier Molina had made the All-Star team, followed by news that Adam Wainwright and Matt Carpenter would be joining him.
Matheny, the National League manager in Tuesday's All-Star Game, saved the best for last. Neshek -- who has a 0.70 ERA in 38 1/3 innings this season -- was not only an All-Star for the first time in his eight-year career, but he'd also be representing St. Louis in his home state of Minnesota.
"My teammates were coming up and giving me high-fives, and they cheered really loud," Neshek recalled Monday, pausing to gather his emotions as his eyes welled up. "It's cool to know."
Few players in baseball have endured the hardships that Neshek, a Park Center High School grad, has been through over the past few years. That's why there may be no better story at this year's All-Star Game -- and no player easier to root for than Neshek.
There have been the on-the-field struggles that included Tommy John surgery that forced him to miss the 2009 season with the Twins. His time in Minnesota ended sooner than he would have liked after he dealt with a finger injury in 2010 that limited him to just 11 games in the majors that year. He pitched for San Diego in 2011 and Oakland from 2012-13. As a free agent this past winter, Neshek was slightly disheartened by the lack of offers from teams; he gladly signed with the Cardinals when choosing between Milwaukee and St. Louis.
Then of course there came one of the hardest pains any parent could experience: the loss of a child. Neshek and his wife, Stephanee, welcomed their first-born son, Gehrig, to the world on Oct. 2, 2012. Less than 24 hours later, Gehrig Neshek was gone. The Nesheks' infant son stopped breathing and died.
Neshek's Oakland teammates were wrapping up the regular season and about to begin the playoffs, but baseball was the last thing that mattered to Neshek at that point.
Nearly two years later, Gehrig is still very much on Neshek's mind. As he made his return to his home state of Minnesota for the 2014 All-Star Game, Neshek is accompanied by Stephanee and the couple's second son, Hoyt, who was born in March.
At every chance he'll get, Neshek will be sure to take pictures with his young son to one day remind Hoyt that his dad was a major league All-Star.
"It's just cool to share something with your son and get him here, take pictures. He's probably not going to remember anything, but he'll have the pictures," Neshek said. "It's just a joy. We wanted that with Gehrig a couple years ago and we didn't get to share that. This is just so special for us."
His voice once again tails off during his emotional meeting with the media one day before the All-Star Game. The thought of pitching in Target Field on Tuesday stirs up more emotion. Talking about his younger brother, Paul, a member of the Twins grounds crew who will share the field with Pat this week, also causes Neshek's voice to crack.
The emotions Tuesday will no doubt run the gamut for Neshek, who may very well receive some of the loudest cheers of the night.
"Everything he went through personally and professionally, some bad beats, bad luck and some horrible things," said Twins closer Glen Perkins, a fellow All-Star who was Neshek's teammate in Minnesota from 2006-10. "That was exciting to see him get a chance and to be on that team. I'm sure he's going to get quite the ovation when he gets announced (Tuesday)."
Neshek is trying to soak up the surreal experience of being an All-Star in his home state. He grew up just 15 minutes from Minneapolis and remembers collecting trading cards of players who played in the 1985 All-Star Game at the Metrodome, where Neshek began his big-league career. Still an avid memorabilia collector, Neshek hopes to snag a few autographs during All-Star week.
As he met with reporters, Neshek pulled out several baseball cards he was wanting to get signed. Among them were Twins greats Tony Oliva and Rod Carew.
"I've just got tons of stuff I need signed," Neshek said.
While Neshek showed off a few cards from his collection, he was asked to think about what it would be like for young baseball fans 10 or 20 years from now collecting his card and reading on it that he was an All-Star.
Once again, Neshek was nearly brought to tears.
"I can't imagine it. It's pretty special," Neshek said. "I don't think anyone else out there is going to appreciate it as much as me."
Follow Tyler Mason on Twitter
---