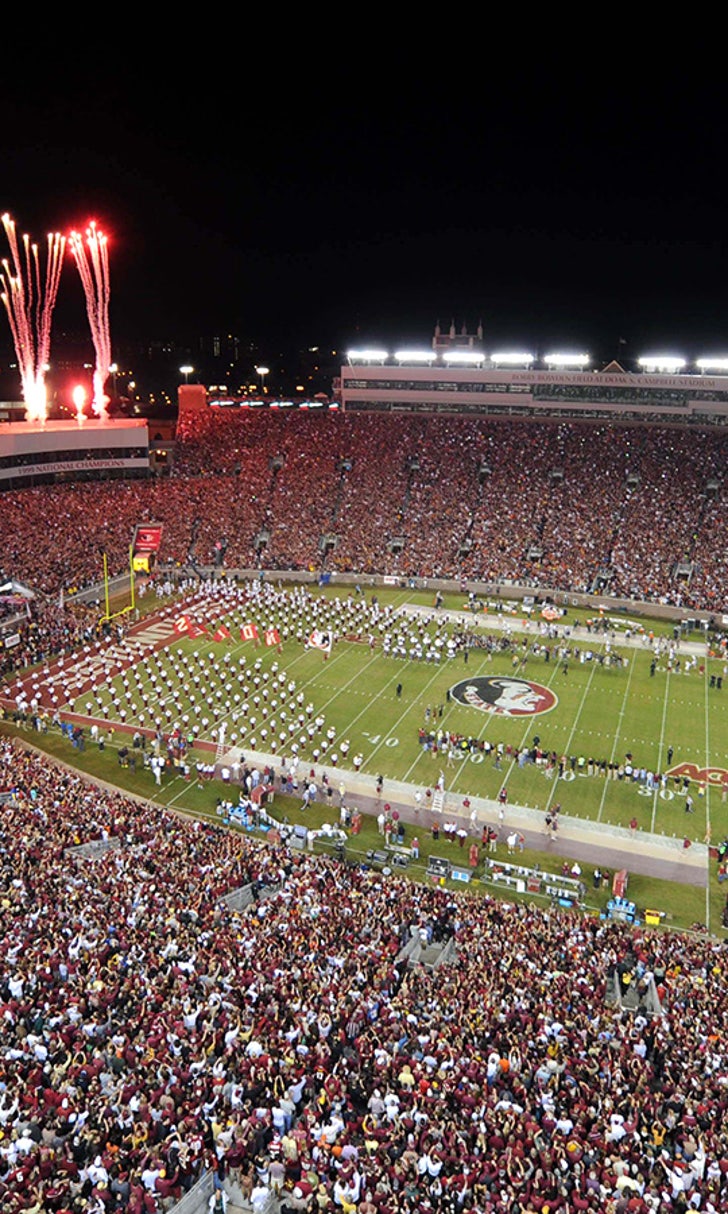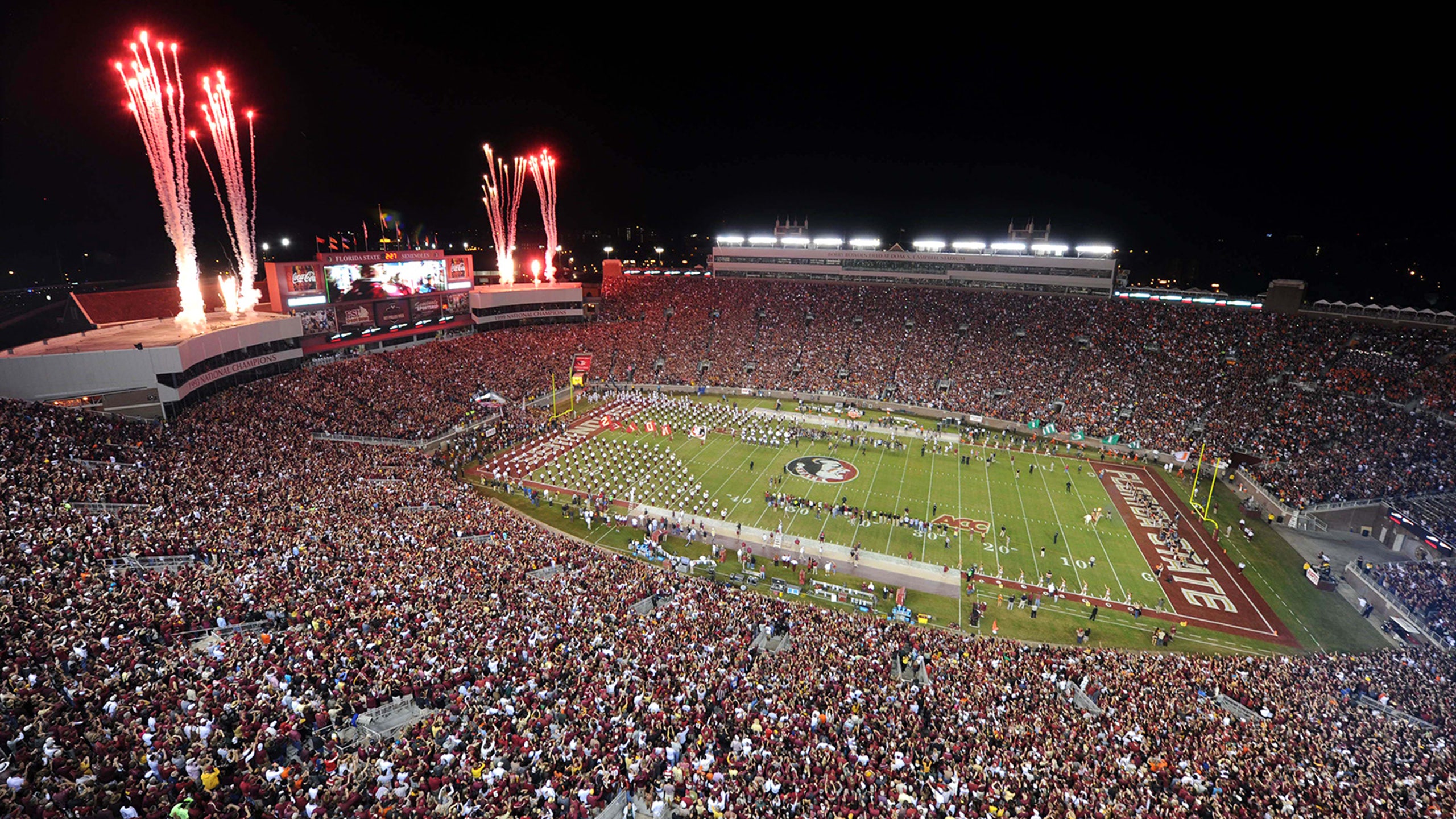 NCAA's vote on Power 5 autonomy first step in long process
BY Zach Dillard • August 6, 2014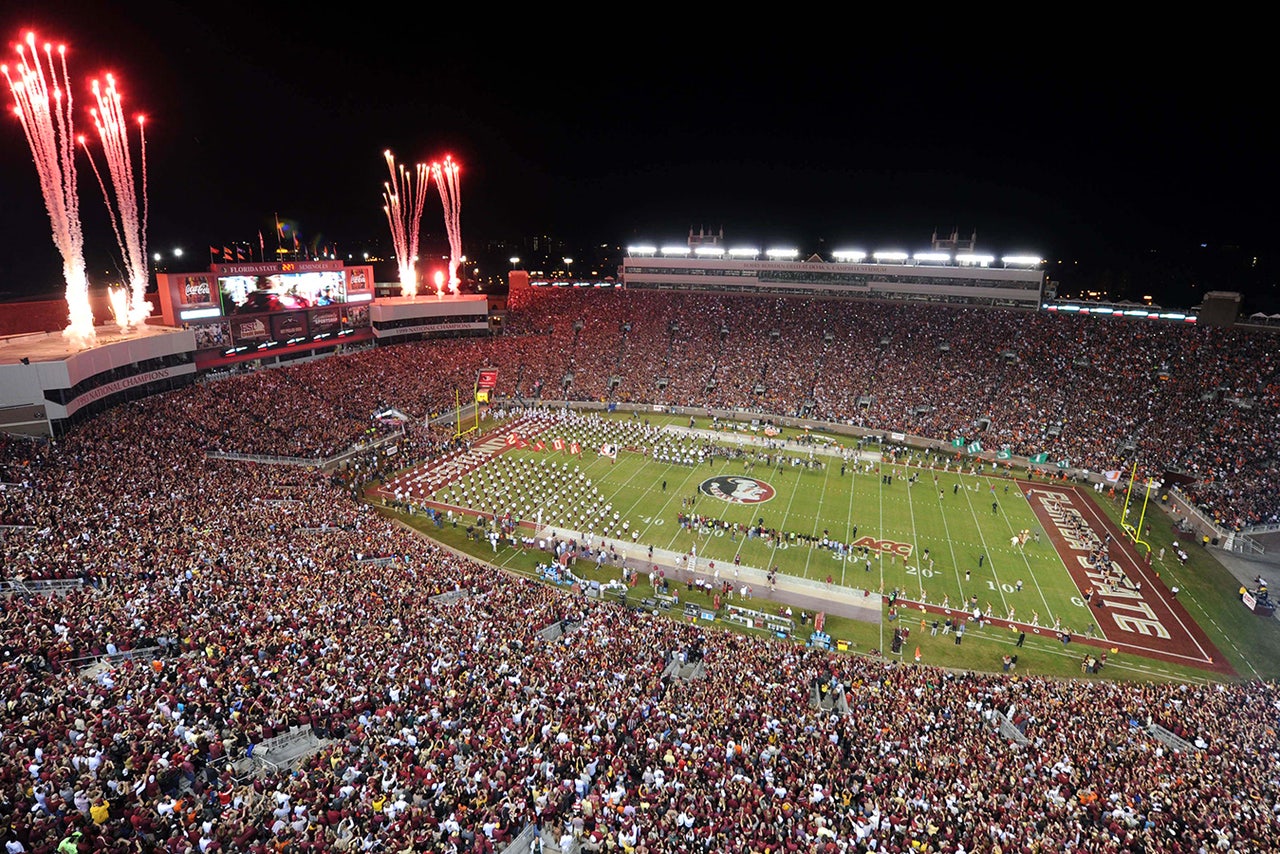 On the eve of the NCAA Division I Board of Directors' vote over a new governance model that would grant a greater degree of autonomy to the Power Five conferences and their member schools -- a proposal that is widely expected to be approved -- the Big 12 Conference held a panel discussing money, non-profit obligations, distribution of power and the state of college athletics.
From athletic directors to columnists to Big 12 commissioner Bob Bowlsby, one of the more controversial and outspoken figures at the forefront of college sports and its many issues, the underlying narrative driving the discussion was equity. That's been the talking point ever since the autonomy proposal was drafted for Thursday's vote, as it has been over the past few years with increasing volume as more and more revenue continues to pour into NCAA, particularly Power Five conference, coffers: How will this proposal, if approved, shift the balance of power and wealth in college sports?
"To some extent, bifurcation or tiering occurs already. We have for years sought to create competitive equity by rules variations, but that sort of equity is largely a mirage. I think there's always been some sort of separation," Bowlsby said during the panel. "(Power Five conference autonomy) may contribute to additional separation, although the rules and any changes that might be made are intended to be permissive, but there also intended to take into account that those 65 schools are largely the face of what most people know as college athletics."
This separation is just the tip of the iceberg when it comes to the multifaceted set of problems facing the current model -- including, but not limited to, multiple antitrust lawsuits, available benefits and inherent rights of college athletes and NCAA enforcement -- but it is one that does exist. As fall camp is already under way in college football, the system's golden goose in terms of revenue creation, there were no coaches on the Big 12's panel. In some ways that's understandable because coaches are not the preeminent driving force behind the oncoming changes.
However, it's important to point out that coaches, in many regards, are on the ground floor of the current model and will be moving forward. They see it on a day-to-day basis, and many have operated on both sides of the line.
At ACC Media Days in Greensboro, N.C., two weeks ago, Wake Forest's Dave Clawson and N.C. State's Dave Doeren discussed, among other things, the separation issue. Both coaches were hired within the past two years out of the Mid-American Conference and into the Atlantic Coast Conference, one of the five wealthiest leagues in college sports. They have already seen the differences that exist, but both said they understand the potential (and necessary) changes that autonomy could bring, especially in regards to taking better care of the system's labor force: the athletes.
"Now that I'm here, I'm for (autonomy). A year ago I was against it," said Clawson, who was hired from Bowling Green in December. "That's called pocketbook voting."
Clawson and Doeren are not alone in this regard, either.
Nearly half of all Power Five conference coaches used the oft-traveled road to reach the highest echelon of coaching in college football: leading a school from a smaller conference to success in order to get a bigger job offer. Thirty-one of the 65 FBS coaches in the five major conferences -- ACC, SEC, Big 12, Big Ten and Pac-12 -- have traveled that route at some point in their careers, excluding four coaches (TCU's Gary Patterson, West Virginia's Dana Holgorsen, Rutgers' Kyle Flood and Utah's Kyle Whittingham) whose programs jumped into a Power Five conference while they were on the job.
In total, that's 35 men who have dealt with the economic and competitive barriers that come with being a head coach outside the five wealthiest leagues.
The challenges on both fronts are understood.
"I think (autonomy) will have a big impact on the mid-major schools," Doeren said. "It won't impact how good they can be football-wise, because there's really good coaches on that level, but they're going to be on the outside looking in a lot more than they were before.
"I think it's good for us, bad for them."
On the other hand, as USA Today's Dan Wolken pointed out on Wednesday, it's unclear just how much immediate change will take place if the vote passes.
The proposal outlines numerous changes to the model while staying under the NCAA's "big tent," including alterations to financial aid, recruiting capabilities and loosening rules surrounding eligibility, but when and how those would take effect is unclear.
First, the proposal will have to avoid vetoes from individual schools -- if "75 of the 351 Division I members lodged override votes, it would go back into a review process. If 125 objected to autonomy, the proposal would essentially be dead," according to USA TODAY Sports -- followed by months filled with legislation, appointing committees including student-athlete representatives and coming up with autonomous legislation by Oct. 1 to be adopted at the NCAA convention in January. There's a lot on the Power Five conferences' plate, and just how much they can come to terms on in that short timespan will determine just how quickly things will change for schools of all sizes over the next 15 months or so.
There's also the fact that, in an autonomous scenario, small conferences and schools possess the right to adopt any legislation passed if it fits into their economic model. Atlantic 10 commissioner Bernadette McGlade even said that her league would "vote very similar" to the Power Five conferences on a number of topics, signifying that the divide may not be quite as sharp as originally believed.
Still, as Sun Belt commissioner Kent Benson told FOX Sports' Stewart Mandel, echoing Bowlsby, the separation already exists.
It's only a matter of how substantial it gets, and what the larger conferences do with it, especially in regards to college athlete benefits.
"There's already a line in terms of economics on the football side," Benson said. "The University of Louisiana-Lafayette is more than likely not going to out-recruit LSU for a player, so as long as LSU isn't going to go from 85 to 95 scholarships, I don't think the recruiting landscape is necessarily going to change whether or not Louisiana-Lafayette adopts the same level of additional student benefits as LSU does."
West Virginia athletic director Oliver Luck echoed Benson during the Big 12 panel, elaborating that the small schools will continue to find success at finding and developing elite-level players: "Because recruiting is an art and not a science, you're still gonna have a lot of awfully good football players playing at lower levels, whether that's FCS or the old Division I-AA or Division III, Division II. There's lots of talent that will play football at those schools, because obviously with all the high school programs around the country and all the varying degrees of competition that folks face, college coaches, even those that are well-paid, well-compensated, don't have all the answers. They miss on a whole bunch of kids."
Even within the five big leagues, there's concern on how much changes.
After all, the Utahs and the Alabamas do not operate on the same plane.
"I think as coaches we all get very concerned that there should be equity in what they do," Clawson said. "That every little rule that changes, instead of coaches looking at it as how they can they benefit from it to their advantage, I think there needs to be uniformity that if Florida State is doing this then everybody else should do the exact same thing, that all of these legislations don't become recruiting advantages."
Perhaps, despite the multitude of problems facing the very concept of amateur sports in a multi-billion dollar revenue stream, slow change is necessary. At least that's Doeren's line of thinking, as both a former MAC coach and current Power Five beneficiary.
If Thursday's proposal passes, there's going to be plenty of room to operate in the big tent, plenty of opportunity for sweeping changes -- many of which will directly benefit the wealthiest conferences and potentially shift the landscape of collegiate athletics. (And if it doesn't pass, the Power Five conference might just break off and shift the landscape anyways.) But the flexibility to propose sweeping changes and the actual power and ability to enact them, however beneficial they might be, remain separate concepts. Even within an autonomous governance model for those conferences with the most money, it's a long uphill battle to fix the inherent problems with the current system -- if that's even the intent.
The process doesn't end on Thursday at the NCAA board of directors' meeting. It's just getting started.
"Is it good for college football? I don't know. We'll find out pretty fast," Doeren said. "I just hope the changes are made the right way and people don't rush into a bunch of crazy stuff and they think things through."
---