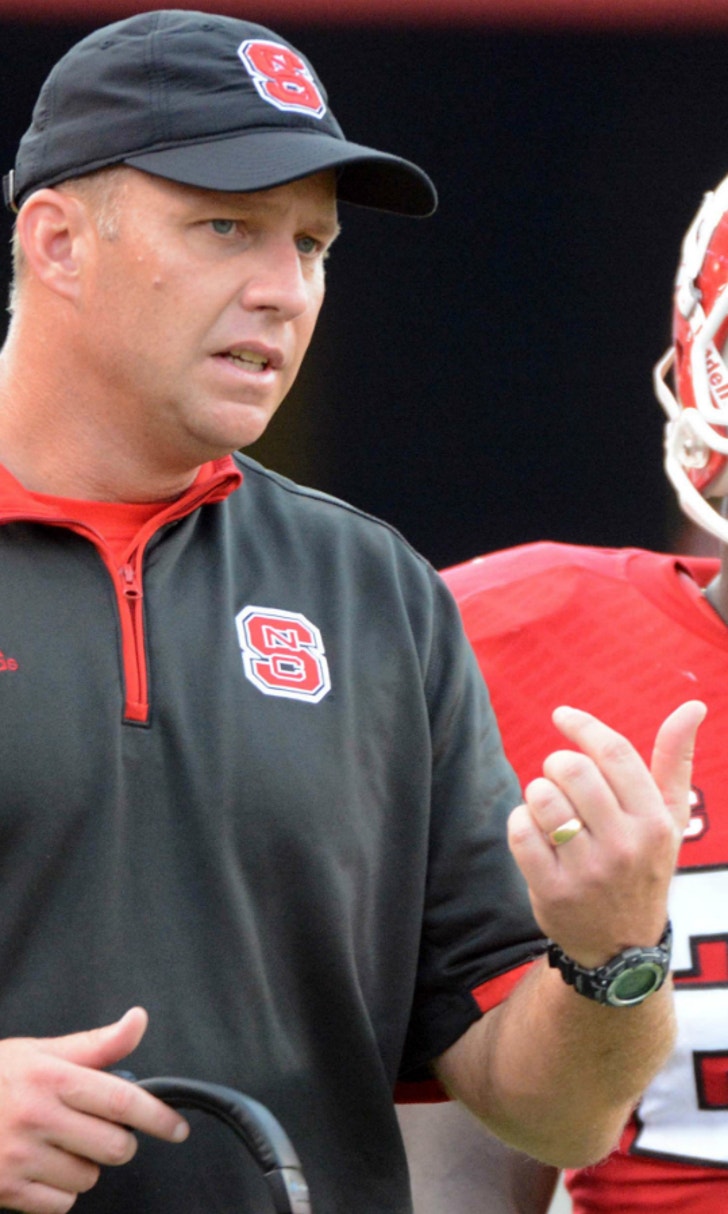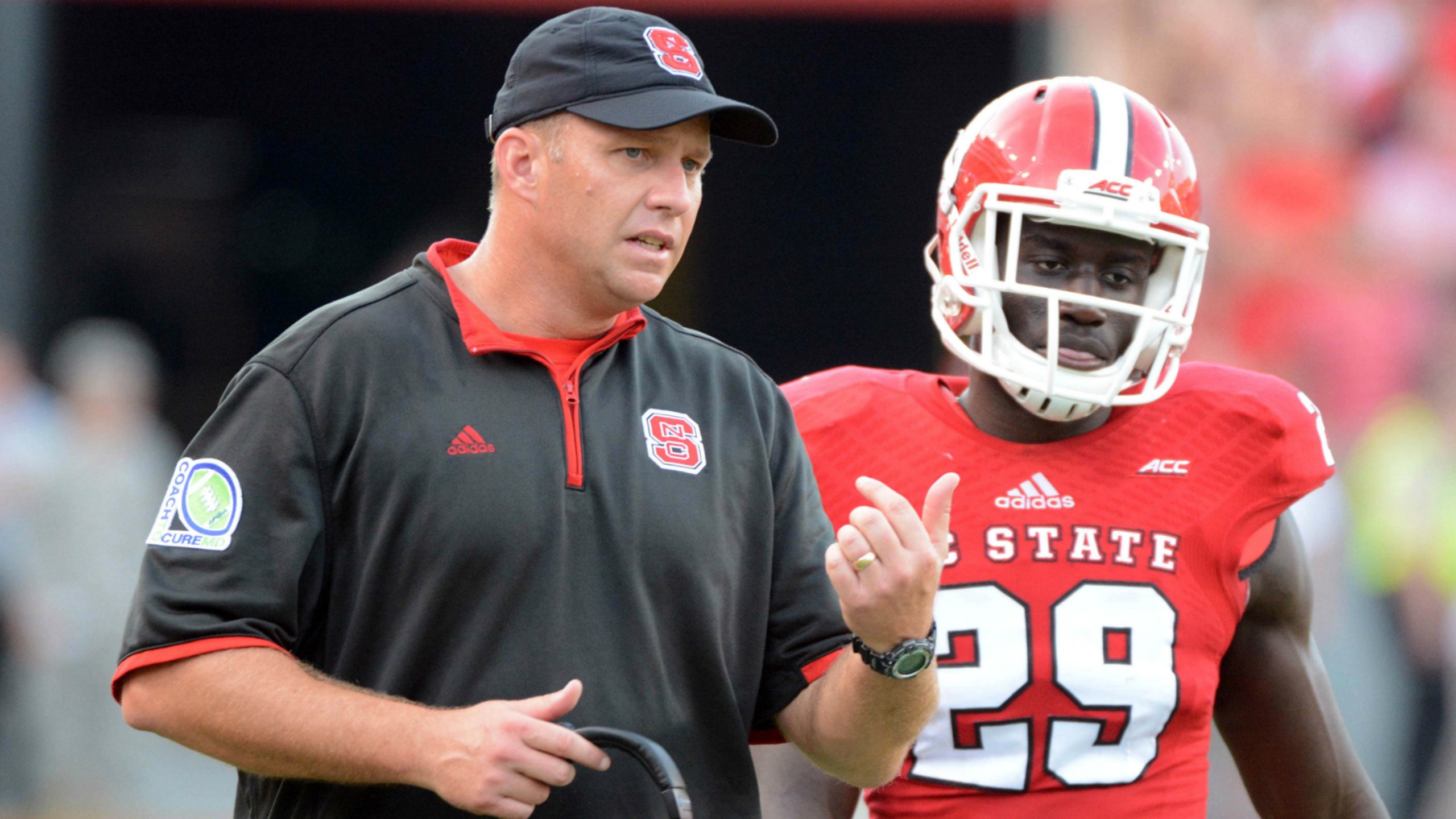 NC State: Five players to watch in 2015
BY foxsports • June 12, 2015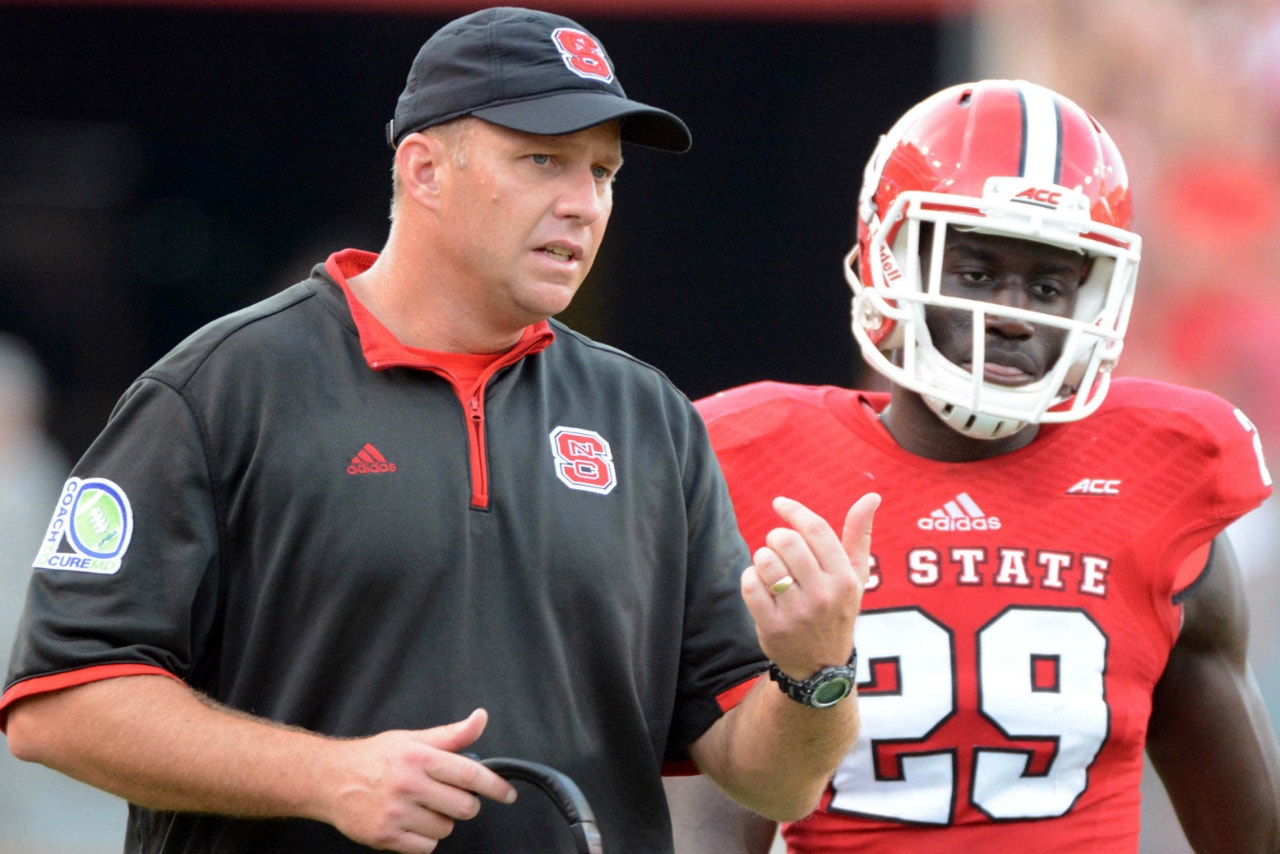 NC State has a chance to contend for the Atlantic Division crown this year. If Dave Doeren's team is going to push for a spot in the ACC Championship game, who will need to play well in 2015?
1. Jacoby Brissett
The senior quarterback's up-and-down 2014 has been well-documented. But for NC State to contend in the Atlantic, Brissett is going to have to play the way he did towards the end of the year. He's going to have to make good decisions and, more than that, be a playmaker like he was against Florida State in that hard-fought loss. 
Brissett also has to know -- on some level -- that with a good season he has a chance to make himself quite a bit of money in the 2016 NFL Draft. He'll have every opportunity to do that: This offense isn't going to ask him to do too much, but he is able to make plays when things break down. He'll just need to balance out when to take risks and when to play conservatively.
2. Jaylen Samuels
The sophomore is technically listed as a tight end, but he's so much more than that. NC State was probably always going to use him as a bit of a hybrid; he had five carries in the Wolfpack's first eight games in 2014 for 49 yards and one touchdown, but he didn't have more than two carries in any of those eight games. NC State was 4-4 at that eight-game mark.
Then down the stretch, NC State went 4-1 and Samuels had at least one carry in five straight games, finishing with 10 for 94 yards. Combined with his four catches for 51 yards in the final five games, he averaged 10.4 yards a touch. His explosiveness combined with his size makes him a matchup nightmare, and he'll be utilized a lot more in 2015.
3. Jack Tocho
Very quietly, Tocho had a very good season a year ago, finishing with 11 pass breakups and an interception to go with 36.5 tackles. He's one of four returning starting defensive backs, and he and the rest of his teammates need to take a step forward on defense. The defensive line disrupting things in front of them will be without some veterans, though arguably more talented.
Tocho plays opposite Juston Burris and thus teams can't pick one of them to avoid. He has a chance to have a big year.
4. Tyler Jones
NC State ran the ball very well at times, particularly late last season, and the offensive line played well. But that line lost two starters in right tackle Tyson Chandler and left tackle Rob Crisp. Senior Alex Barr moved from guard to tackle to replace Chandler, but Crisp's replacement will likely be Jones, a redshirt freshman. Jones did have last season to sit out and learn the system and gain strength, but he will be playing arguably the most important position on the line outside of center.
If Jones can't protect Jacoby Brissett's blind side, that could be trouble.
5. Kyle Bambard
It's not easy being a college kicker. It's definitely not easy replacing one of the best kickers in NC State history (Niklas Sade). And it's really not easy doing both of those things when you're a true freshman. 
That's what Kyle Bambard is going to have to do.
Sade made 12 of his 17 field goals a year ago, but he was 19 of 23 the year before that and was often asked to make long field goals in touch situations. He also came through on kickoffs, an underrated aspect of placekicking. Bambard made his only field goal attempt in the spring game, but missed an extra point.
There are going to be drives where NC State's powerful offense stalls this year and NC State can't afford to leave points on the board. Bambard is going to have to play beyond his years.
---