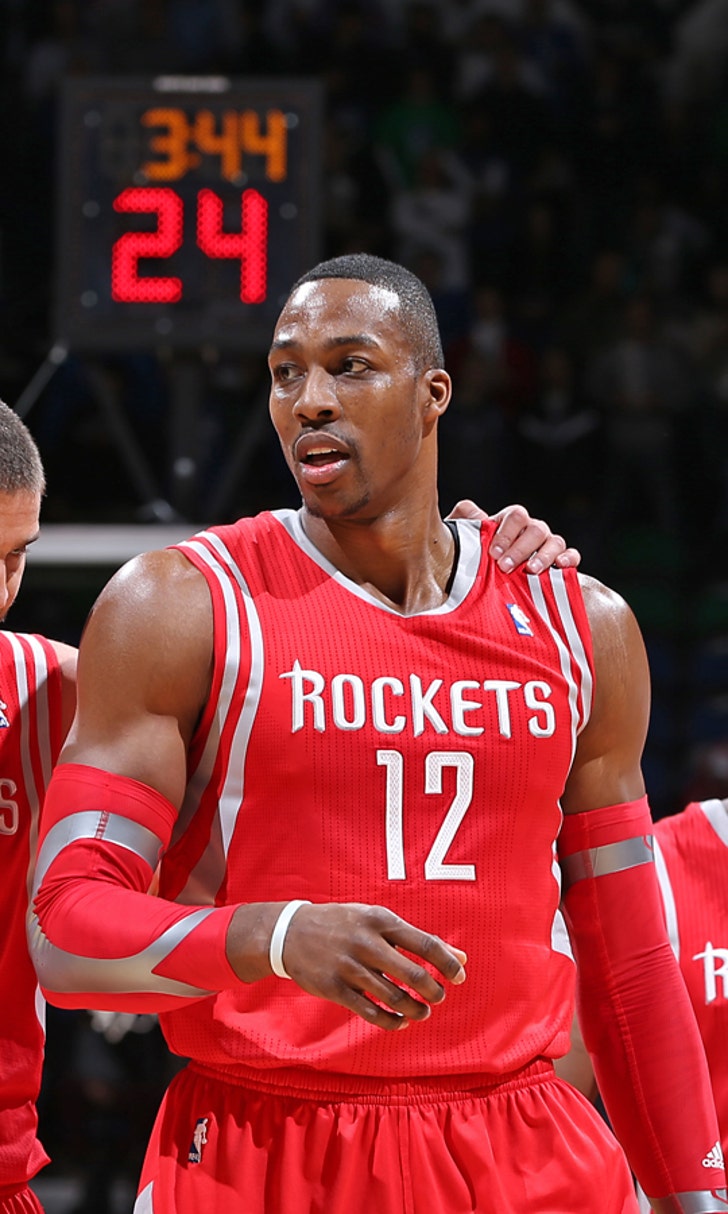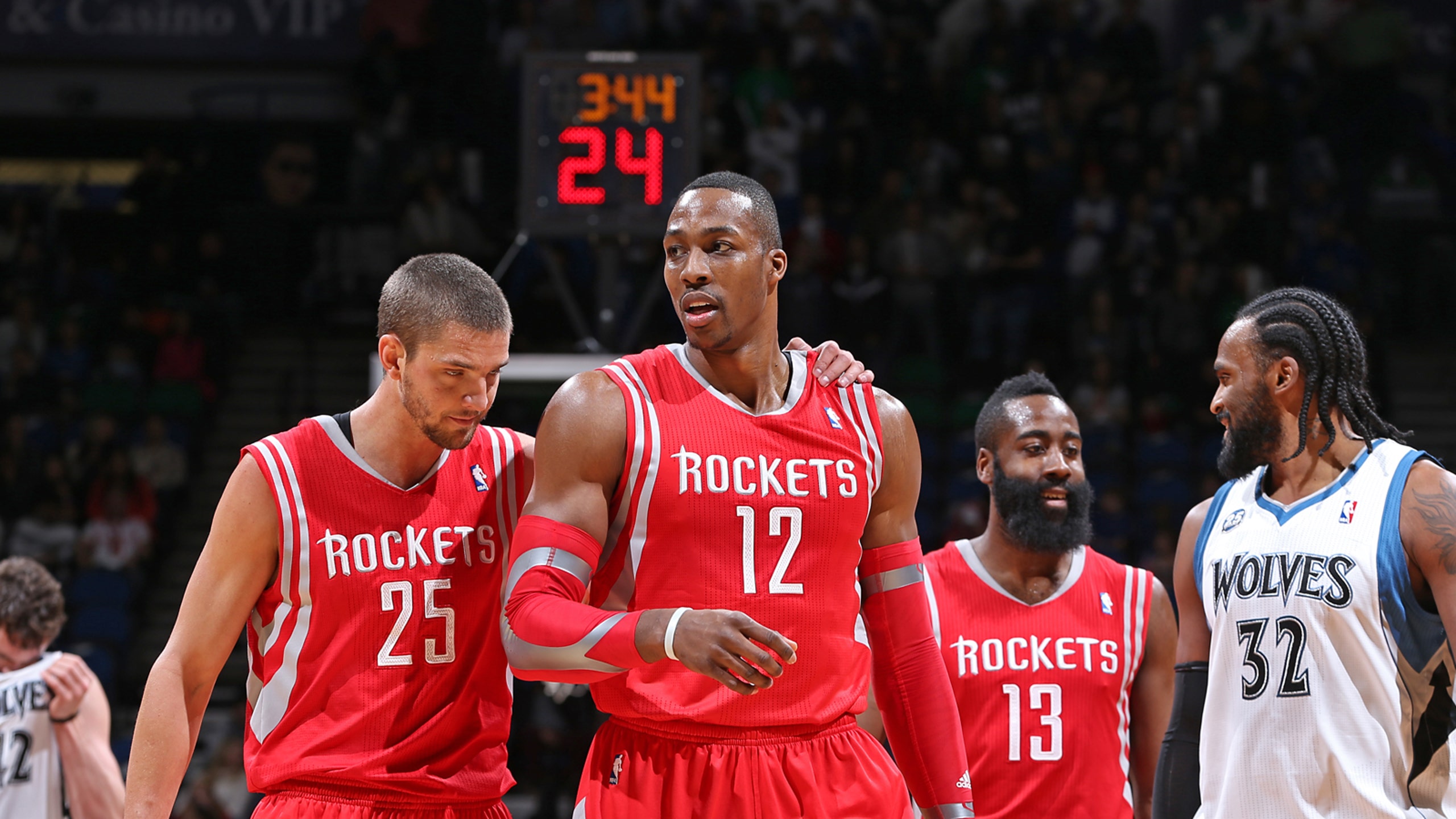 NBA power rankings: A new force emerges
BY foxsports • February 19, 2014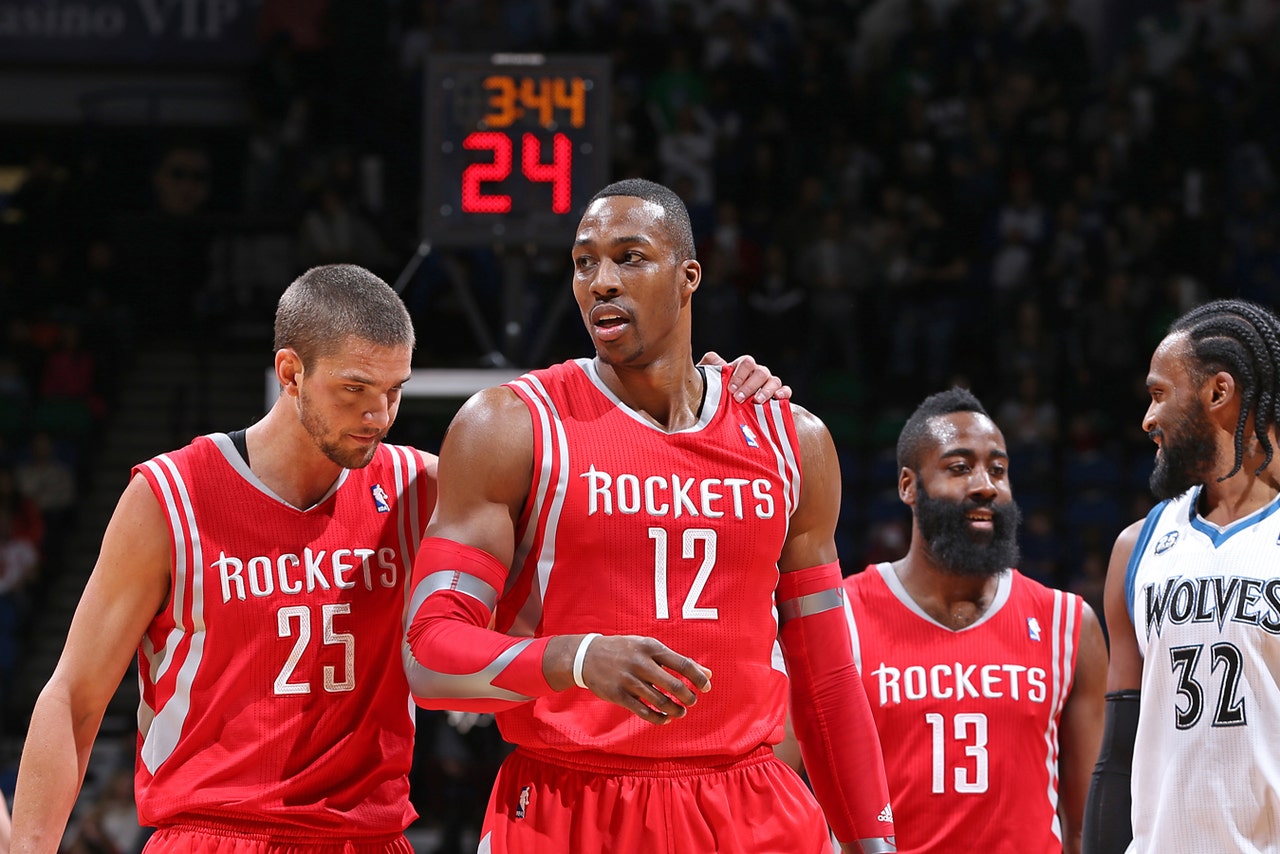 There are only 30 games left in the NBA regular season, and the West playoffs remain open to nine teams: The Mavericks, Suns, Warriors and Grizzlies are all currently battling for the bottom three playoff seeds, while the Trail Blazers seek to maintain their top-five placement. The Thunder, Spurs, Rockets and Clippers look like they'll claim home-court advantage in the first round, but plenty can still happen.
Meanwhile out East, it remains the Pacers and Heat hovering well above a mashup of teams awkwardly eligible for both the postseason and a top lottery spot at the same time. Thursday's trade deadline will offer further clarity regarding which teams are going all in and which teams are preparing for the lottery. But for now, as we move out of the All-Star break, here's how each team stands entering the final stretch.
Note: NBA rankings are updated each week before Wednesday's games.
Follow the NBA season through the lens of Jimmy Spencer on Twitter at @JimmySpencerNBA.
The league's best team is adding back one of the league's best superstars -- and it couldn't come at a better time. There's slight concern the return of Russell Westbrook will invade the MVP season of Kevin Durant, but the Thunder aren't playing for an individual honor. Westbrook needs to be present for OKC to have a proper title shot, and 25-plus games is more than enough time to become reacquainted.
Plenty has gone right for Indy. The Pacers won 40 games by the All-Star break and lead the Heat in the chase for an extra home game in that inevitable Eastern Conference Finals matchup. It is time to get Paul George back on track though. Indy's superstar went cold in January, dipping from 24.1 points per game in December to 21.3 in January. It's become frigid in February, as George has averaged just 17.3 points on 35.3 percent shooting.
I spoke to an NBA GM this past summer who acknowledged the Rockets took a step forward by signing Dwight Howard, but he still did not consider Houston part of that championship contending tier. The Rockets may have been overlooked. They seem plenty elite right now with the league's longest win streak. Howard isn't playing like a top-five superstar or anything, but he's still an incredible addition paired with James Harden. The Rockets could make more noise than expected if this play continues.
It takes a uniquely talented team to feel disappointment with 37 wins at the All-Star break. Here's the reality: The back-to-back defending champions are just 2.5 games back of the conference-leading Pacers. LeBron James is still the greatest player in the game, even if he doesn't win first-half MVP. Dwyane Wade is resting half the time, and he's an efficient 54.8 percent shooting sidekick the other half. And Chris Bosh's numbers looks identical to last season. Once the Heat step on the defensive pedal, this team will be right back on top.
Between Chris Paul and Blake Griffin, the Clippers are dominating the league in commercial appearances. But the Clippers are more than pop culture, and they should be seen as legitimate contenders. Since the start of 2014, Lob City is the highest scoring team in the league (110.8 points) and has the second-best record (16-6). While the Clippers have still given up plenty of points (102.0 per game) since Jan. 1, they rank 7th in opponents' field-goal percentage (44.4 percent) and are in the top half of the league with a defensive rating of 104.5.
There's a reason you seem to hear less about the Spurs compared to all other successful NBA franchises. There's nothing provocative about an efficient system that takes advantage of guys being in the proper position for high-percentage shots. It doesn't take a superhuman athlete like LeBron or Durant to do it either. So when the Spurs are second behind only the Heat in shooting percentage (49 percent), it's not breaking news because it's just another season of the machine doing what the machine does -- even when it breaks down from time to time. Tony Parker will spend some time off to heal, but San Antonio should find a fill-in just fine.
Dallas won six of seven heading into the All-Star break. Dirk Nowitzki is averaging more than 30 minutes per game and is playing like an All-Star. It must be nice to have a superstar again. Nowitzki is able to make basketball moves he couldn't make last season, and he's averaging 21.7 points per game. Dallas might just hang on for another Dirk postseason appearance.
The Blazers are the most intriguing team heading into the final stretch of the season. Did they peak too early? After starting 31-9, Portland has been 5-8 since. The Blazers are still a poor defensive team, so if the offense isn't scorching they're susceptible to losing stretches. The cure? The first part of the post All-Star schedule features seven of eight at home, seven of which are against teams with losing records.
There was a stretch after the return of Andre Iguodala, from Dec. 21 to Jan. 7, when the Warriors won 10 in a row. They won by a margin of 12.2 points, holding opponents to just 41.4 percent shooting and 30.6 percent from 3-point range. Since that win streak though, Golden State has gone 7-9, allowing 45.4 percent shooting and 37.1 percent from 3-point range. The Warriors are known for their offense, but it's their defense that will decide if they win or lose.
The Suns aren't just some hip West Coast fad. The most surprising team of the first half never faded and, with just 30 games left, it's evident Jeff Hornacek's gift for coaching is real. The Suns entered this season looking like a sure-fire tanking candidate, but they could just end up in the playoffs. They'll be getting better too, as Eric Bledsoe will return soon, and Phoenix has the flexibility to deal at the deadline.
There's just under 30 games left until Memphis overpowers a team like the Clippers or Rockets in the playoffs. The Grizzlies just have to make sure they're better than the Mavericks, Warriors or Suns. Memphis has won 7 of its last 10 games.
Toronto wins the Surprise Team of the East award. No one expected the Raptors to be the third-best team in the conference, especially after trading their "best player." Toronto is nine-men deep, but it's two of the league's most overlooked players who are driving the league's most overlooked team: DeMar DeRozan is an All-Star at 22.4 points per game, and Kyle Lowry has been the best point guard in the East.
What went wrong has also gone kind of right. The Bulls were supposed to go away. Losing Derrick Rose was one thing, trading Luol Deng was the white flag on not only the season but on winning a title with their recent core. Though they won't get that title, the Bulls won't go away either. Tom Thibodeau will always keep pushing.
The Nets could pull off a full recovery and easily slide into the No. 3 spot out East. If they do, they'll be in just as good of a position as if they'd won 50-plus games (any other year). Of course, it won't change the fact this Nets team just doesn't have enough to beat Miami or Indy.
Surprise first-half stat: The Bobcats have received plenty of attention for their top-five defense, but the other side of that has been taking care of the basketball. Charlotte averages a league best 13.2 turnover ratio per 100 possessions.
Still in range for .500, Washington is actually just three games behind Toronto for the third spot in the East. All-Star John Wall (age 23) is tallying 19.8 points and 8.5 assists, and Bradley Beal (age 20) is averaging 17.1 points and 2.1 three-pointers per game. That young duo just needs to maintain health, and we could be talking about a Wizards team actually hosting an opening-round playoff series.
There's no team stuck deeper in NBA purgatory than the Nuggets. They're not a playoff team, nor will they be high in the lottery. Making matters worse is a salary figure set to be well above next year's cap. The Nuggets need to shed whatever they can by the trade deadline. What a disappointment after last season's success -- George Karl is looking better and better.
Everyone saw the value in the signing of Paul Millsap this offseason. His first All-Star selection was well deserved, and he's been fantastic for the Hawks. But, the Hawks' hopes of being an authentic player in the East faded when Al Horford went down. The Hawks are still treading water thanks to coach Mike Budenholzer, but Atlanta appears only good enough to fall to either Indy or Miami in the playoffs.
With a healthy combo of Kevin Love and Ricky Rubio, this was supposed to be the season (the first since 2004) that Minnesota finally tapped the postseason. That hasn't been the case. We should know within a couple weeks (home vs. Indy followed by five on the road) whether Minnesota has enough fight to make a run at a bottom playoff seed.
What's gone right: Anthony Davis is an All-Star. The second-year, No. 1 overall pick haS played in 44 games before his first All-Star Game, averaging 20.5 points on 52.2 percent shooting, 10.1 rebounds and 3.07 blocks per game. What has gone wrong: Tyreke Evans is a disappointment, Jrue Holiday and Ryan Anderson are hurt, and Eric Gordon is still in a Pelicans jersey.
The Pistons' extreme size of Greg Monroe, Andre Drummond and rim-attacker Josh Smith is paying off inside, as Detroit leads the league with 51.9 points in the paint per game. The balance just isn't there, as the Pistons shoot a league-worst 30.9 percent from 3-point range.
Sometimes random numbers can tell a story. The Knicks score 27.5 percent of their points from beyond the arc, the most in the league. It'd be one thing if they had a Top 10 3-point shooting percentage, but they don't. It points to a lack of urgency attacking the hoop and little fluidity in the offense. Or, it simply means having Carmelo Anthony.
Cleveland is the perfect symbol of the depressed Eastern Conference. They're somehow competing for both a top-five pick in the lottery and a playoff spot. You could go either way with this team, but somehow the lottery seems more likely than the postseason.
It's a tough call. Would the Celtics be stupid to trade a superstar like Rajon Rondo? Or would they be stupid to pass on a bloated offer of multiple draft picks? Welcome to Danny Ainge's life.
Jazz fans are in the awkward spot of wanting to see their young core develop but not at the cost of losing lottery position. Utah needs to continue to collect talent, but finishing out of the bottom five may mean missing on a member of the golden trio (Joel Embiid, Jabari Parker and Andrew Wiggins). This draft is so loaded, however, that an NBA-ready combo guard like Australian Dante Exum or Oklahoma State's Marcus Smart might be a nice consolation prize.
Orlando made noise before the All-Star break with wins against the top two teams in these rankings, Indy and OKC. Perhaps those victories signal a turning of the tide, when developing teams begin learning how to win? Then again, they did just lose to the Bucks. We may never fully know though: Veterans Jameer Nelson, Glen Davis and Arron Afflalo could be dealt at the deadline.
Remember the Maloofs? The guys who did their best to drive an NBA franchise into the ground while screwing up repeatedly in trying to move the team? Well, in a recent interview with The Sacramento Bee, new owner Vivek Ranadive said previous Maloofs management recommended he get rid of DeMarcus Cousins. Good thing ownership knew better than to listen. The Kings are improving, and it's a long road, but it has to feel good for Kings fans to know they're in better hands.
It's been a lost season for Los Angeles. The Lakers are worse than expected, but they've also played without Kobe Bryant for longer than expected. There's no chance LA makes the postseason in a competitive West, and a return of Bryant only hurts the Lakers' consolation prize of a high draft pick.
The 76ers may never catch the Bucks in the chase for the tanking trophy, but eight straight losses into the break was a good attempt. With two months left, the 76ers need to maintain that progress to avoid falling out of the bottom three.
Tanking Champ Favorites: It's easy to pick on the Bucks for their league-worst record at the All-Star break. See, there it is. It's easy.
---