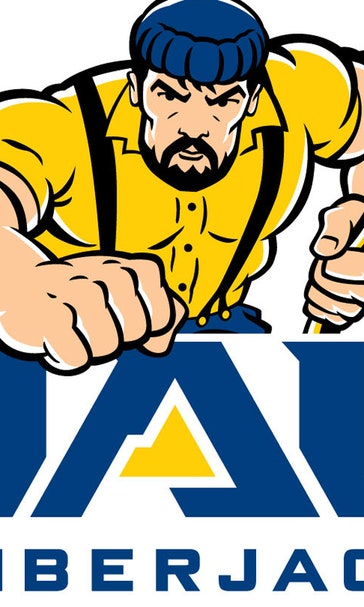 NAU to open season at Stephen F. Austin
April 15, 2015

FLAGSTAFF, Ariz. -- Northern Arizona announced that the Lumberjacks will now open their 2015 slate at Stephen F. Austin on Sept. 5.
NAU was previously scheduled to open its season at San Diego but after the game was cancelled last week, the Lumberjacks were forced to find a new opponent.
"We've always stated that we try to schedule non-conference opponents that will prepare us for the grind of Big Sky Conference play," NAU coach Jerome Souers said. "SFA was a playoff team last season and has had an outstanding program for a long time. We're excited for the challenge, but we're also looking forward to playing another game in the state of Texas."
NAU and SFA have met twice before with the series being tied at 1-1. The last time NAU played in Nacogdoches was in 2004. The Lumberjacks of SFA finished last season 8-5 overall and 5-3 in Southland Conference play, earning a 2014 FCS Playoff bid.
"We feel as though we've started to extend our recruiting reach out to the Lone Star State with three prospects this past season and we want to continue that in the future," Souers said. "It's going to be The Lumberjacks versus The Lumberjacks and it's going to be a great way to start the season."
This will mark the second straight season in which the Lumberjacks will travel to the Lone Star State. Last season, NAU defeated Abilene Christian on the road, 27-21 on Sept. 6, 2014.
NAU's home opener is scheduled for Sept. 12 versus New Mexico Highlands.
---