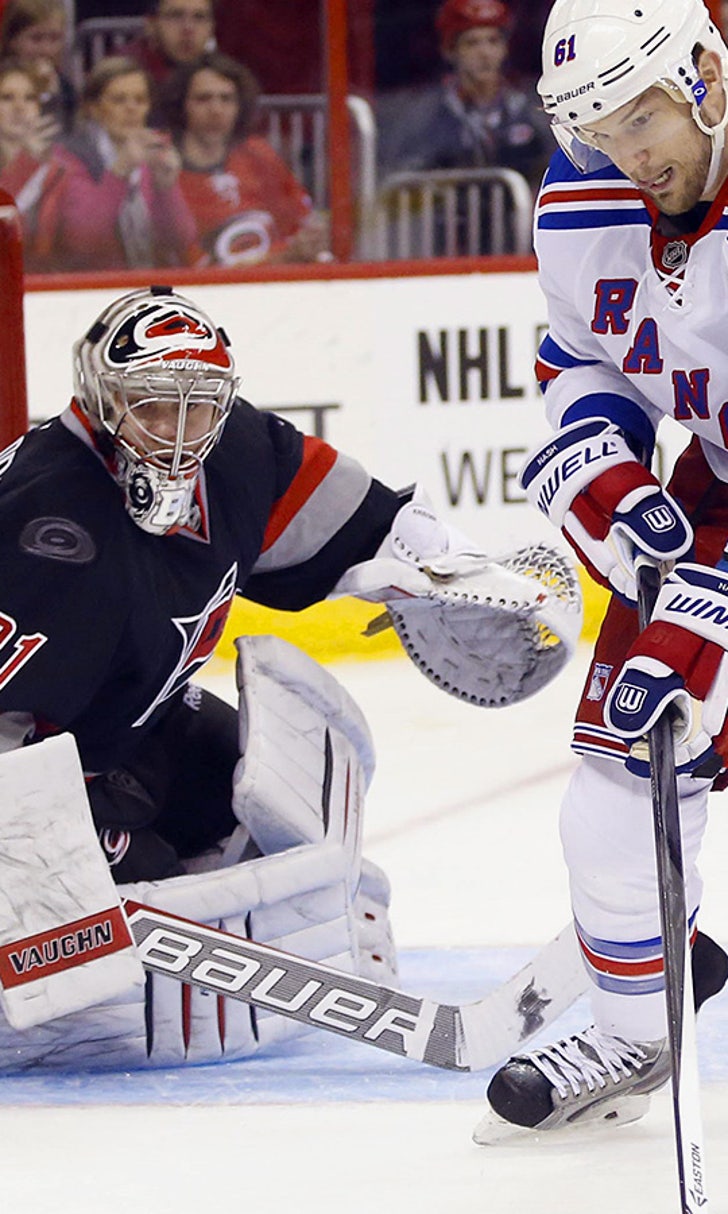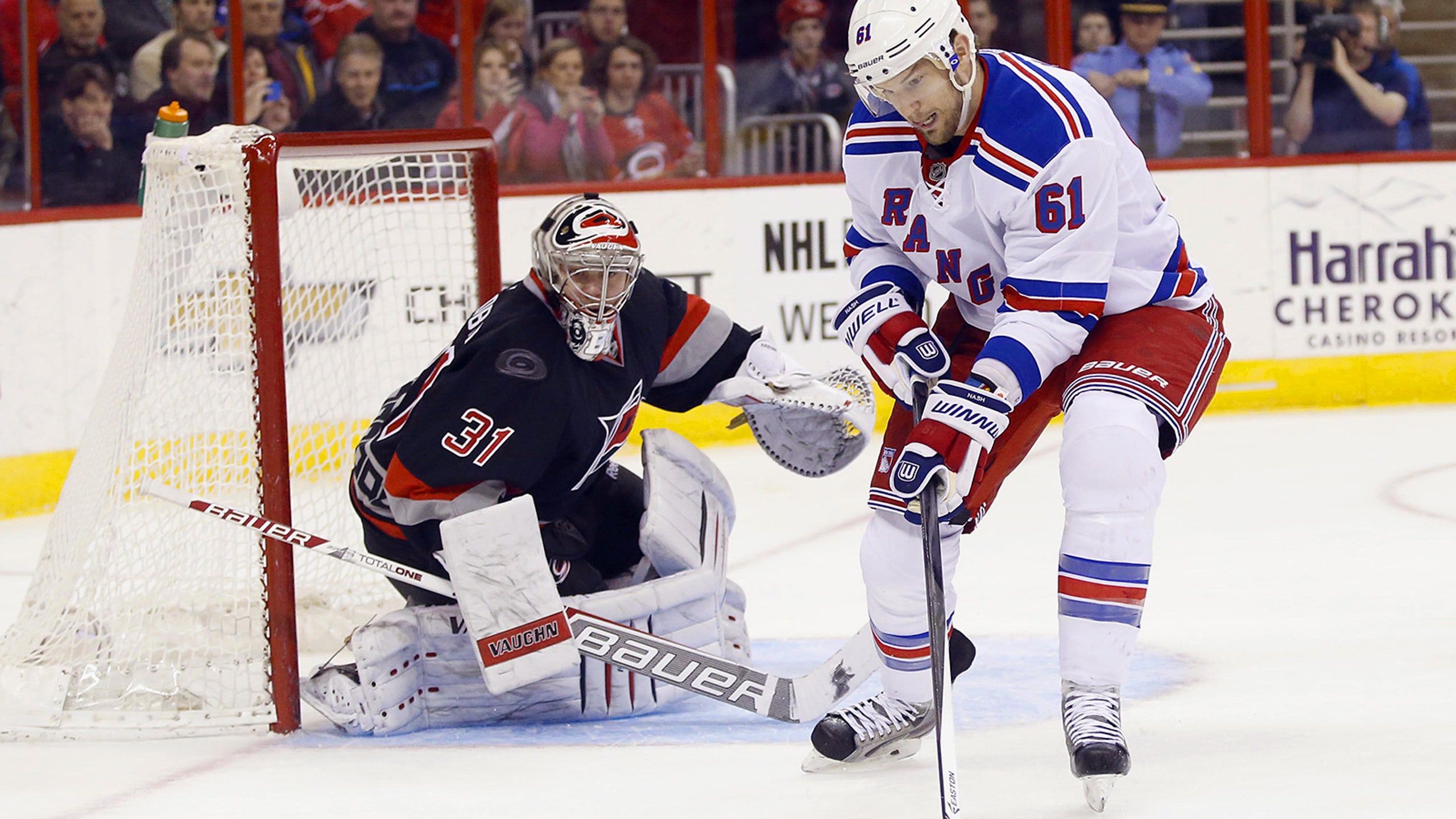 Nash set for return to Nationwide Arena
BY foxsports • March 21, 2014
Rick Nash spent his first nine NHL seasons as the face of the Columbus Blue Jackets.
Now, he's back at Nationwide Arena for the first time since they traded him to the New York Rangers.
While Nash isn't sure of the type of reception awaiting him Friday night, he's looking to build on his first multi-goal performance in almost two months in order to help the Rangers split the season series with the Blue Jackets.
Nash was selected first overall by Columbus in 2002, and lived up to the billing. The star left wing is the franchise leader with 674 games, 289 goals, 258 assists and 547 points, 230 more than the next player on the list.
He also netted a team-record 44 game-winning goals, but only managed to help the Blue Jackets reach the playoffs once. And that was short-lived as they were swept in the opening round by Detroit in 2009.
With Columbus on its way to missing the postseason again in 2011-12, Nash requested a trade, and a blockbuster deal with New York materialized that summer.
Since then, Nash has faced the Jackets twice in New York - both losses - and scored twice in a 4-3 shootout defeat on Jan. 6. A concussion forced him to miss a 4-2 win at Columbus on Nov. 7.
"It's a lot of excitement for me to come back and play in front of the fans I played in front of for 10 years," said Nash, the Rangers' leader with 22 goals. "A lot of good memories here.
"I'm not sure what to expect. Me and the Blue Jackets fans have been through so much together. If I get cheers great. If I get boos - and I'm sure there will some - I'll move on from that."
Nash's first game as a visitor to Nationwide Arena comes after he scored two goals in an 8-4 win at Ottawa. He had two over his previous 15 games, and hadn't managed two in a game since a 5-3 win over the New York Islanders on Jan. 21.
Coach Alain Vigneault is hoping the Rangers can build on their best scoring performance of the season after totaling two goals in three losses over the prior four games.
"I'm hoping that it'll be a start for us, and some of our guys are going to find the net on a regular basis," coach Alain Vigneault said. "We definitely need that. We need to make the other teams pay for their mistakes."
Derick Brassard is looking to build on his two goals and one assist from Tuesday after going eight games without a point. The center, who came over with Nash, hasn't managed a point in two meetings against Columbus.
Like the Rangers, the Blue Jackets are in the thick of the Eastern Conference playoff race, and are trying to improve upon Thursday's 3-2 win at Montreal.
"We skated, we were physical, we fore-checked hard," said center Brandon Dubinsky, who scored his 14th goal. "I liked our tenacity. We created turnovers."
Dubinsky has one goal and two assists in three games versus the Rangers after they sent him to Columbus as part of the Nash trade. The center had one goal and one assist in the most recent meeting with his former team.
Ryan Johansen came up big against the Canadiens, scoring the decisive goal with 3:01 left in regulation. The center has a team-high 27 tallies on the season, but has just one in four meetings with New York.
---