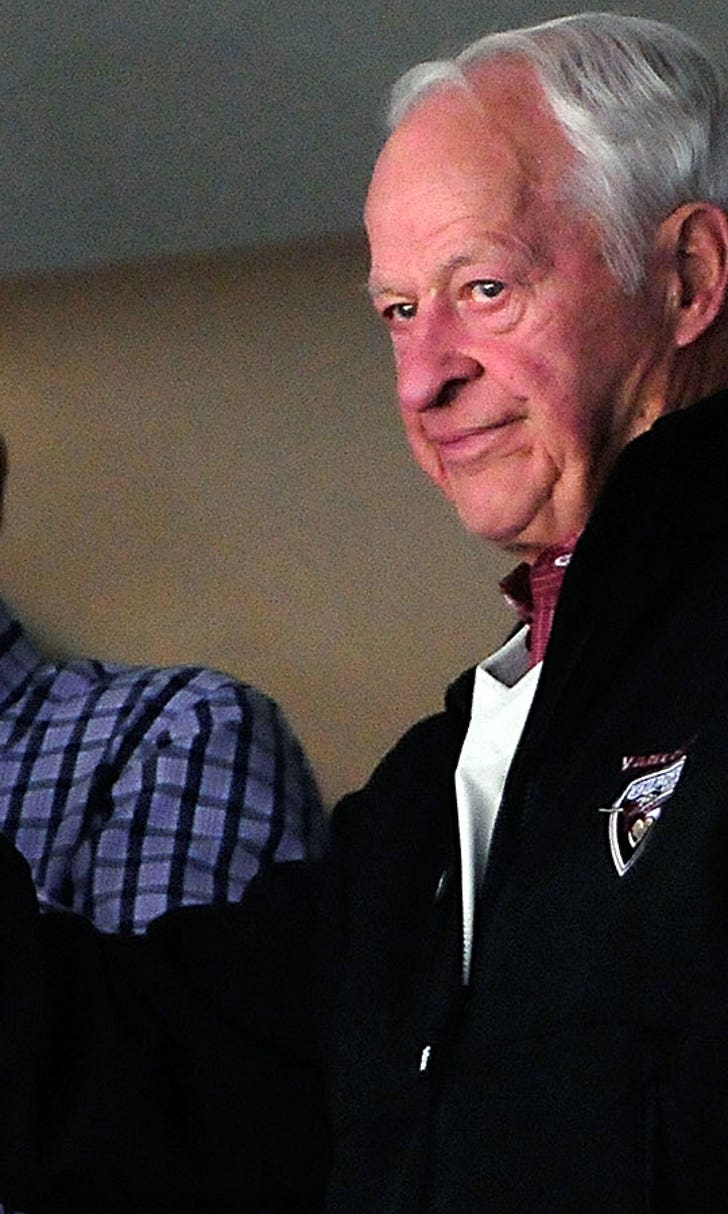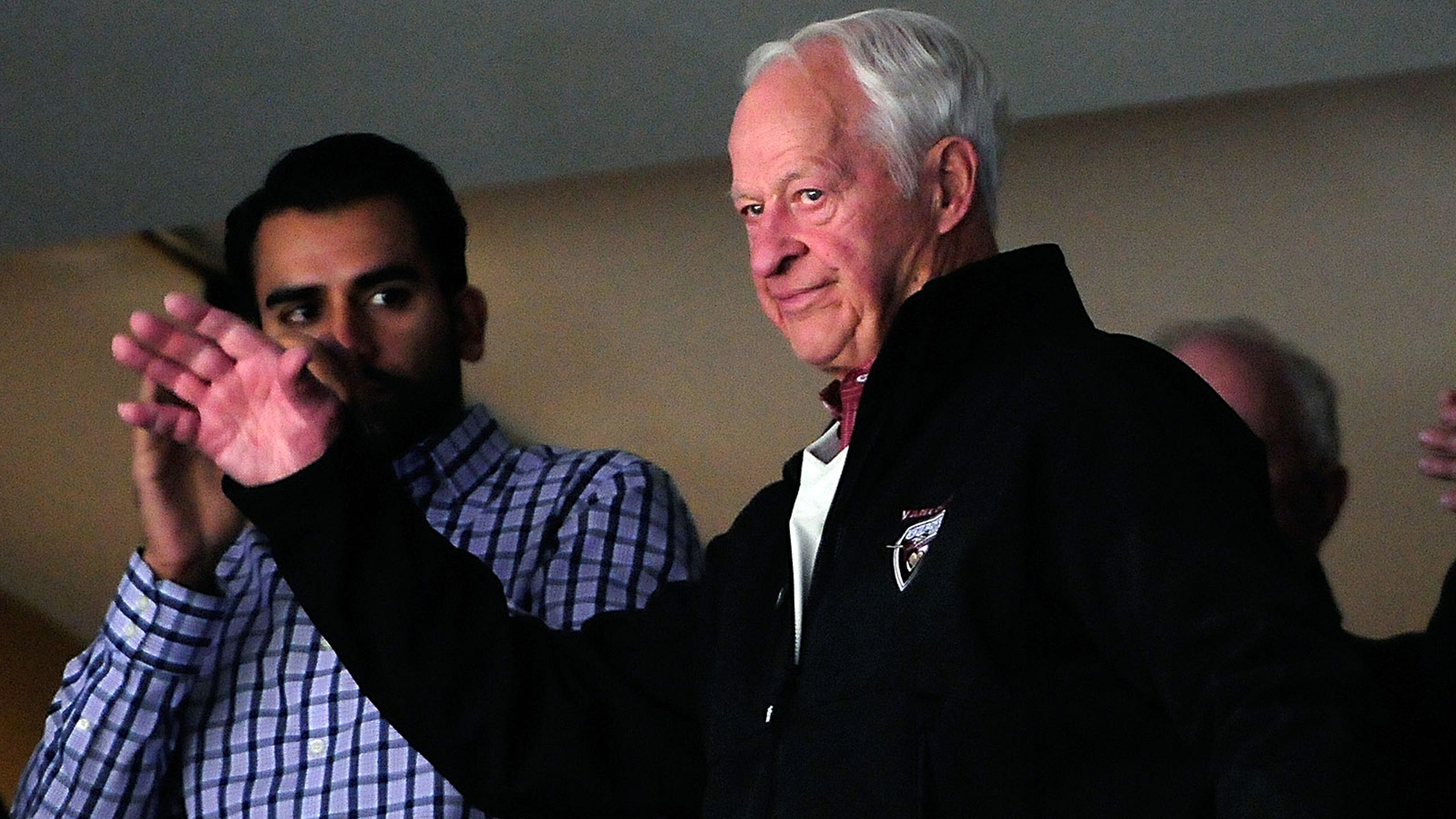 'Mr. Hockey,' Gordie Howe, dies at 88
BY foxsports • June 10, 2016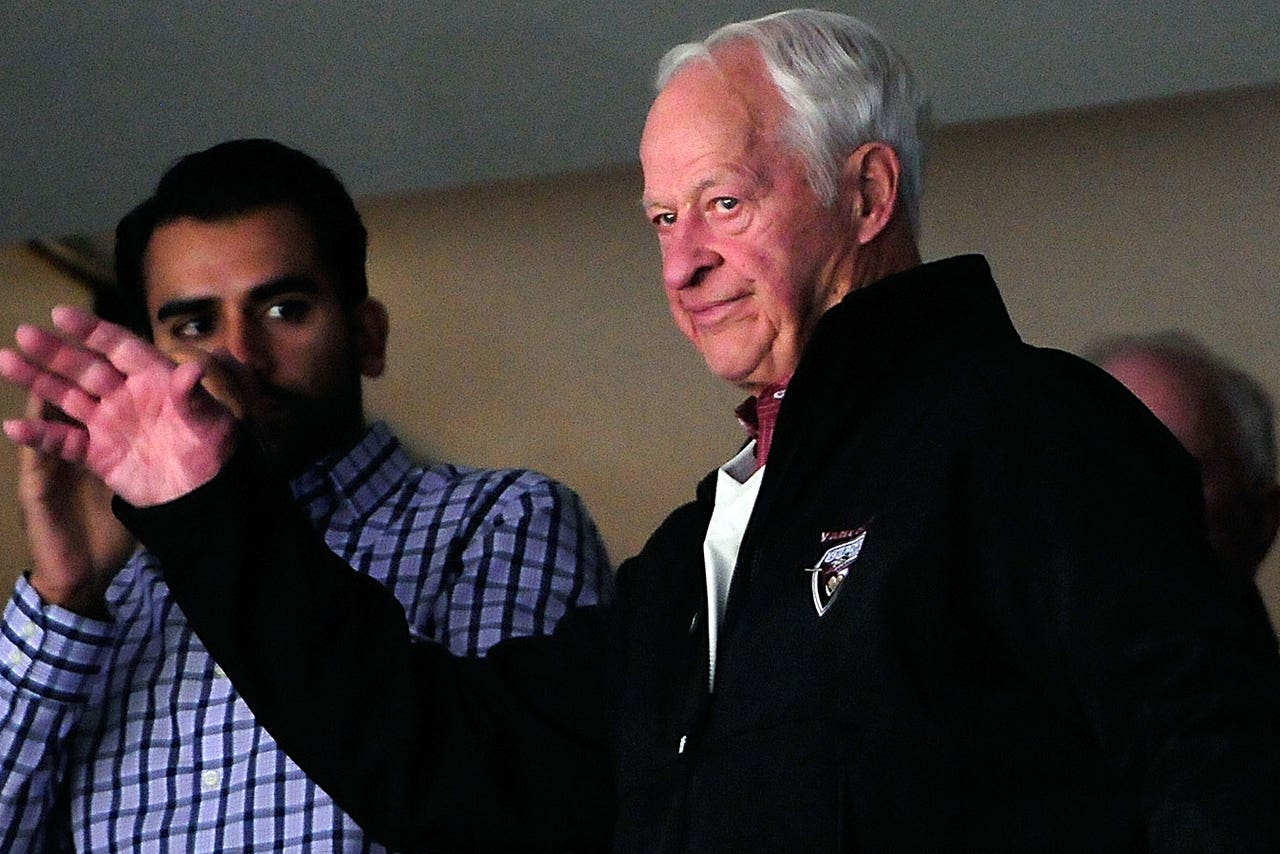 Gordie Howe finally found an opponent he couldn't whip -- the one that will eventually take down all of us.
Although Howe rallied after suffering two disabling strokes in October 2014, he died Friday morning at age 88. According to reports, he was at his son's home in Toledo when he passed away.
Howe belongs to the ultra-elite "forever" class of sports royalty whose exploits cannot be categorized by eras or confined to generations, and who leave footprints so deep and lasting when they walk away from active competition that they are worshipped with awe and never filled.
Howe will have a place forever in the sports world's galaxy of stars.
He was known as "Mr. Hockey," and no name ever fit any athlete better.
The No. 9 Howe wore on his winged-wheel Red Wings sweater is a timeless symbol of excellence and as famous as any landmark in Detroit.
Howe first brought fans out of their seats at the old Olympia Stadium in Detroit as a raw 18-year-old rookie with the Red Wings in 1946. He often told the story of how the signing bonus on his first contract was a Red Wings jacket.
He would go on to cut a swath of power, grace and fury on the ice in a professional career that spanned 35 years and 32 seasons that truly earned him the regal title of Mr. Hockey.
He was part of the Red Wings' original Production Line along with Ted Lindsay and the late Sid Abel that made the Wings one of the NHL's powers in the early 1950s and launched Howe as one of the all-time greats.
He could skate, shoot and pass the puck as well as anyone, and unlike others, Howe was ambidextrous. He was predominantly a right-hand shot and played mostly right wing, but it was common for him to swoop in from the right side, switch to a left-handed style instead of going to his backhand and whistle the puck past a goalie before he could react.
But it was his humility off the ice that made Detroiters embrace Howe as someone special and one of the Motor City's own who never put himself above the rest of its citizens.
There was a story long ago of a motorist whose car got stranded in a winter snowstorm. The driver behind stopped to help push him out. It was Gordie Howe.
Howe was devoted to his wife, Colleen, who helped manage and promote his career away from the ice. Gordie was her constant companion when she was stricken by a debilitating disease that required almost constant attention until her death in 2009.
When Howe retired from the Red Wings in 1971, he spoke about his first date with Colleen at the old Lucky Strike bowling alley on Grand River, not far from the Olympia.
"I hope they never change the name of that place," Howe said, nodding to Colleen as she sat nearby.
On the ice, Howe could play any style necessary. His sharp elbows, and willingness to use them, were legendary. Many a player went into the corner to mix it up with Howe and was left flat on the ice when Howe skated away.
Howe made no apologies for playing rough when he felt it was necessary.
"Hockey's a man's game," he once said.
Hockey has what is unofficially known as the Gordie Howe Hat Trick -- a goal, an assist and a fight in the same game.
Enforcers of their era made runs at Howe, and most lived -- in pain -- to regret it. One of those was Lou Fontinato, a defenseman with the Rangers who clashed often with Howe.
In a battle at Madison Square Garden on Feb. 1, 1959, Howe broke Fontinato's nose and dislocated his jaw. "Leapin' Lou," as Fontinato was called, was "Sleepin' Lou" after that ill-advised decision to challenge Howe's fighting skills.
When he retired from the Red Wings and the NHL for the first time, in '71, with a bad wrist and some disillusionment over how he had been treated in contract negotiations, Howe owned nearly every NHL scoring record.
He shocked hockey fans -- and Red Wings management -- when he came out of retirement in 1973 to play with the Houston Aeros of the World Hockey Association. Howe got what was reported as a $1 million contract from the Aeros, and also the opportunity to play with sons Marty and Mark.
Howe retired for good after the 1979-80 season with the Hartford Whalers. In a season in which he turned 52, Howe had 15 goals and 26 assists for 41 points. Incredibly, he played all 80 games.
He also made the All-Star Game, which was played at Joe Louis Arena in Detroit on Feb. 5, 1980. On a night when fans gave their beloved superhero a prolonged ovation in the pregame introductions, Howe assisted on the game's last goal on a feed from behind the net. The play provoked another thunderous ovation.
Howe had so many records and accomplishments that he could have published his own record book. Before joining the WHA, he played in 23 NHL All-Star games and still holds the record for career NHL games played, with 1,767. Also in the NHL, he is second in career goals (801), third in points (1,850) and ninth in assists (1.049).
Howe played through eras and generations; expansion of teams, leagues and rosters; changes in rules and equipment; and the internationalization of pro hockey. He played when the National Hockey League was a closed club of six teams, and when the World Hockey Association was formed and then contracted and became part of the NHL.
He first played when all the games were at night, and when the only hockey we saw on television in Detroit was the third period of home games -- or, thankfully, when the Red Wings were in Toronto on a Saturday night and the last two periods were carried on Hockey Night in Canada. In black and white, of course.
Howe played when the fans at Olympia were protected from flying pucks by a wire fence attached to the boards. Later, it would be replaced by glass.
All the changes in hockey and the culture of sports and the fans who worship their athletes never changed one thing about Gordie Howe.
Nobody dominated hockey when he was on the ice the way Gordie Howe did. He was so good, so great, so powerful and possessed such grace that he was revered and feared by opponents on the ice and respected away from the arena.
One testament to how highly regarded Howe was by his peers was at Wayne Gretzky's press conference announcing his retirement from hockey after the 1998-99 season.
They are 33 years apart in age, and Gretzky had begun his career in the WHA in 1978-79 -- one year before Howe would end his 35-year career with the Whalers.
On the night he walked away from hockey, Gretzky made a point to say that he had "called Gordie" to tell him of his plans.
The "Great One" calling "Mr. Hockey."
How fitting.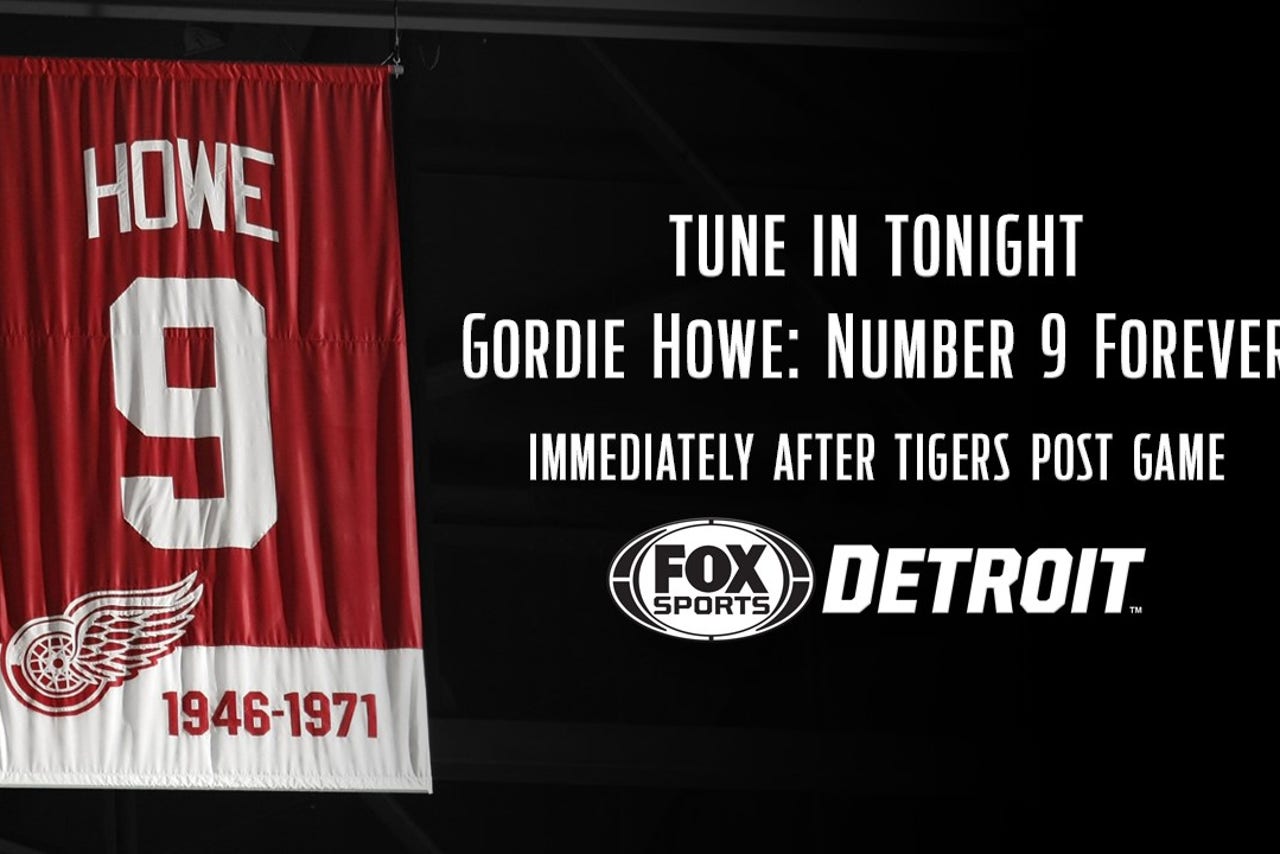 ---
---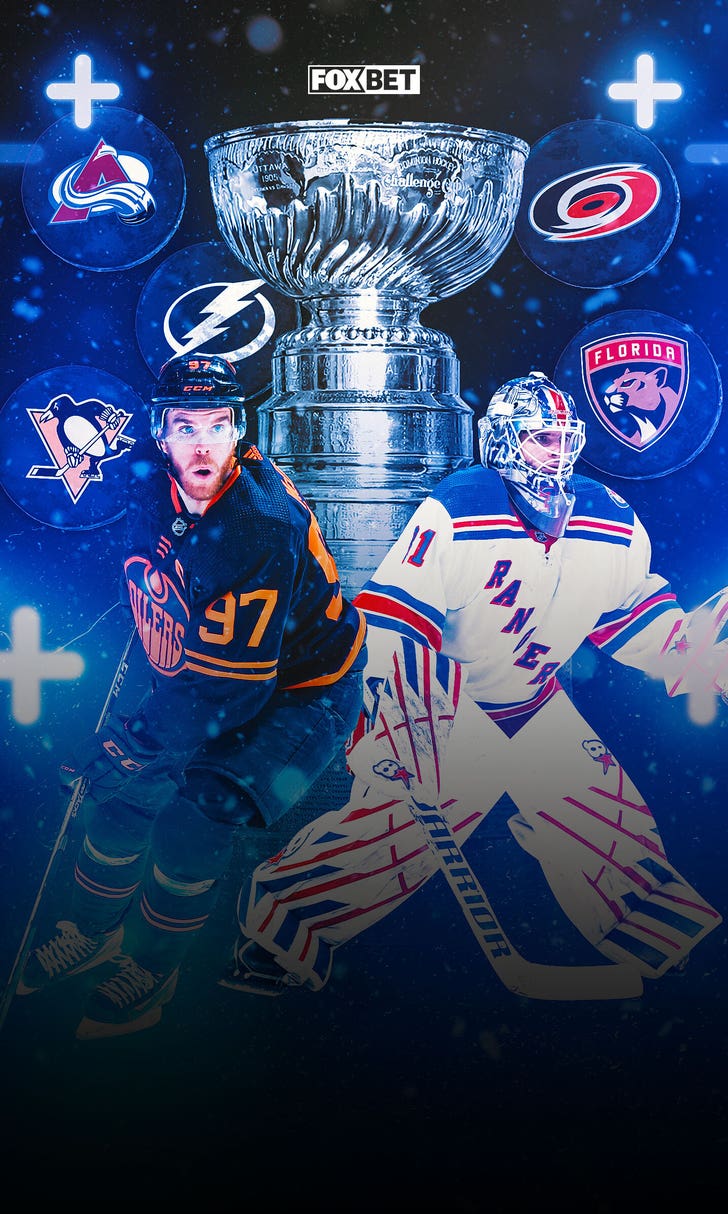 NHL odds: How to bet hockey games, lines for Stanley Cup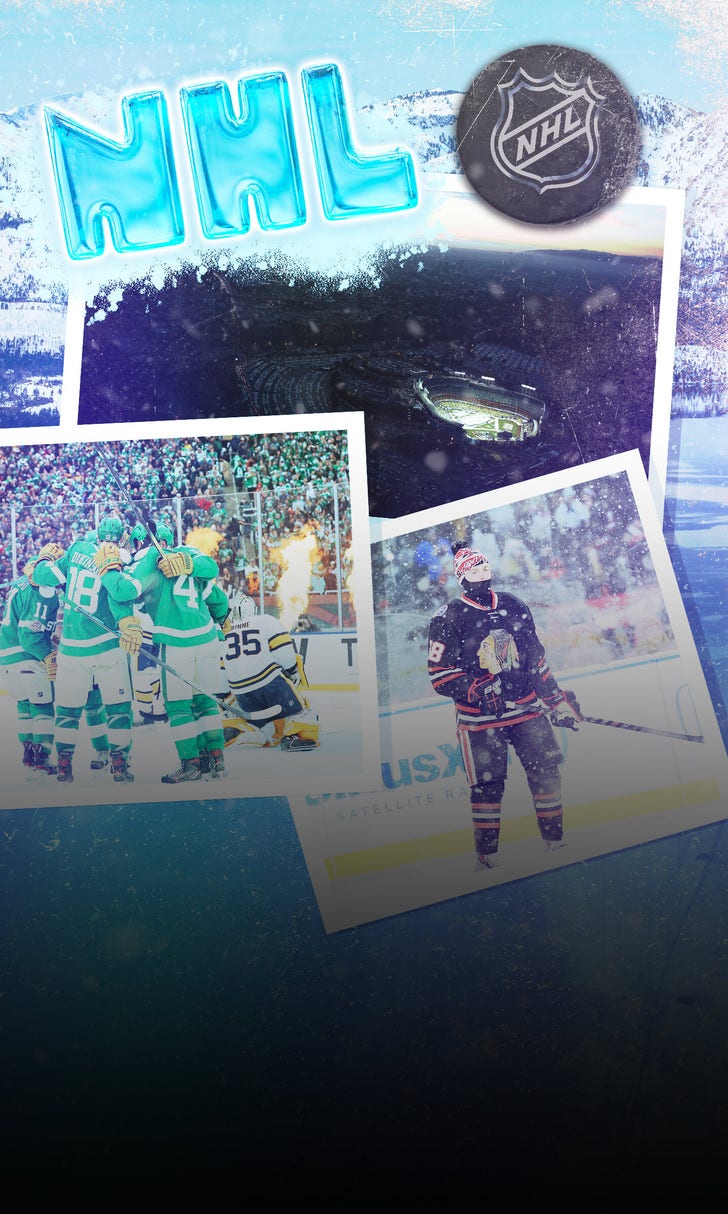 The NHL's best Winter Classics and outdoor hockey games