Mozeliak on Cardinals' 20-20 start: 'This is not acceptable baseball'
BY foxsports • May 14, 2014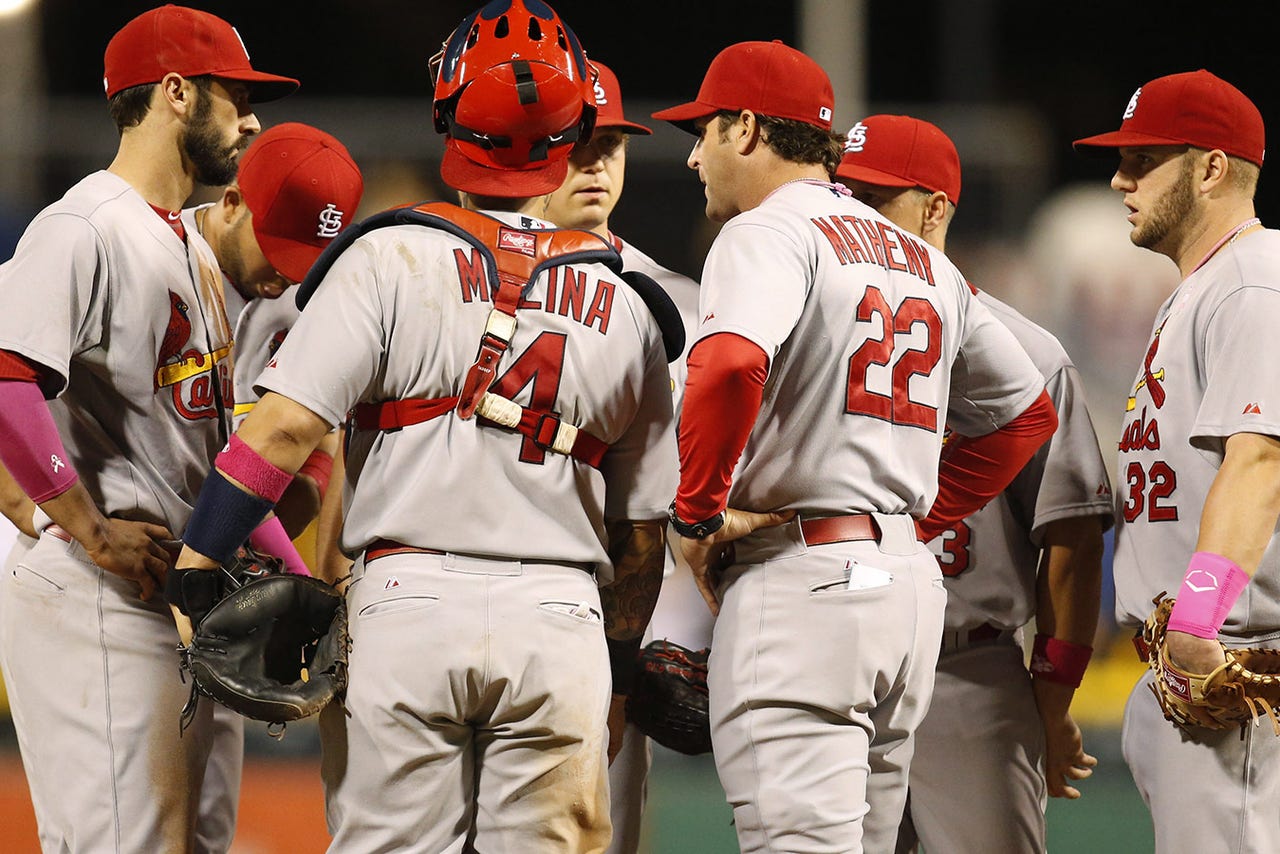 ST. LOUIS -- The Mariners have to be practically giddy to reach this point in the season and be two games over .500. The Marlins and Mets, likewise, should be encouraged to be even .500. Heck, the Twins will gladly take 18-19 after all their recent losing seasons.
But not all mediocre records are viewed the same.
For the Cardinals, a 20-20 start has been like beginning that long-anticipated vacation with a six-hour delay at the airport, or learning your fancy new computer constantly crashes at the most inopportune times, or heading out for a Sunday cruise and discovering the engine has blown.
Such obstacles can be overcome but man, when you're expected to return to the World Series, they sure are annoying. Consider the Cardinals peeved.
"The fact you're not winning baseball games is concerning," general manager John Mozeliak said Tuesday before Trevor Rosenthal blew a 3-2 lead and the Cardinals needed a 12th-inning rally to beat the last-place Cubs and avoid falling two games under .500.
"This is a talented club and I still believe in it. But having a belief in something is far different than actually getting it done. It's still early in the season where you can't hit the panic button, but you have to see the trend line changing."
Mozeliak doesn't try to sugarcoat the disappointing record by blaming a cruel schedule that had the Cardinals on the road for 26 of their first 38 games. Nor does he believe the team has seen any more bad breaks than the next club.
"The record reflects how we've played, certainly," he said. So does a run differential of plus-four as well as an 8-8 record in one-run games.
Manager Mike Matheny says the Cardinals haven't even played up to that mediocrity.
Watch the Cardinals Live pregame and postgame shows before and after every St. Louis Cardinals game on FOX Sports Midwest.
"Our record might be better than what the product looks like," Matheny said. "We're fortunate to be where we are with how we've played. I think the guys would agree with that."
An underperforming offense has been the biggest problem. The Cardinals rank last in the NL with 23 home runs (the Rockies, by comparison, lead with 57), and they've lost their magic with runners in scoring position. Their .239 average with RISP, however, is right in line statistically with their overall .246.
But a lack of timely hitting isn't all that has staggered the 2013 NL champs. Their defense has struggled, too. While they've reduced their errors in recent weeks, there still seem to be two or three plays a game they should make but don't. Even when such non-plays don't impact the scoreboard, they show the club is not performing as a contender should. Running into outs on the bases also has happened far too often for a team that prides itself on playing the right way.
Often these aren't glaring mistakes, such as when Matt Holliday barreled around second trying to go first to third on a ground hit to left field Tuesday night. Holliday didn't lift his head in time to see that the man in front of him, Jhonny Peralta, had tripped on the way to third after leaping to avoid being hit by the ball. With Holliday halfway between second and third, Peralta was caught in no-man's land without a chance of scoring. The play was typical of the season; the effort or the intent couldn't be faulted, but a mistake still was made.  
"We've seen some really good, but I still don't think we've seen as good as we can be," Matheny said. "What matters to us is the consistency of good. That we certainly haven't seen. Everybody's going home and racking their brain and spending more time than we ought to trying to figure out what's missing to make it happen."
Such inconsistency has left the general manager with a dilemma. How long does he stay the course? Would shaking up the roster make a difference? Would a coaching change send a message? Does he storm into the clubhouse and demand more?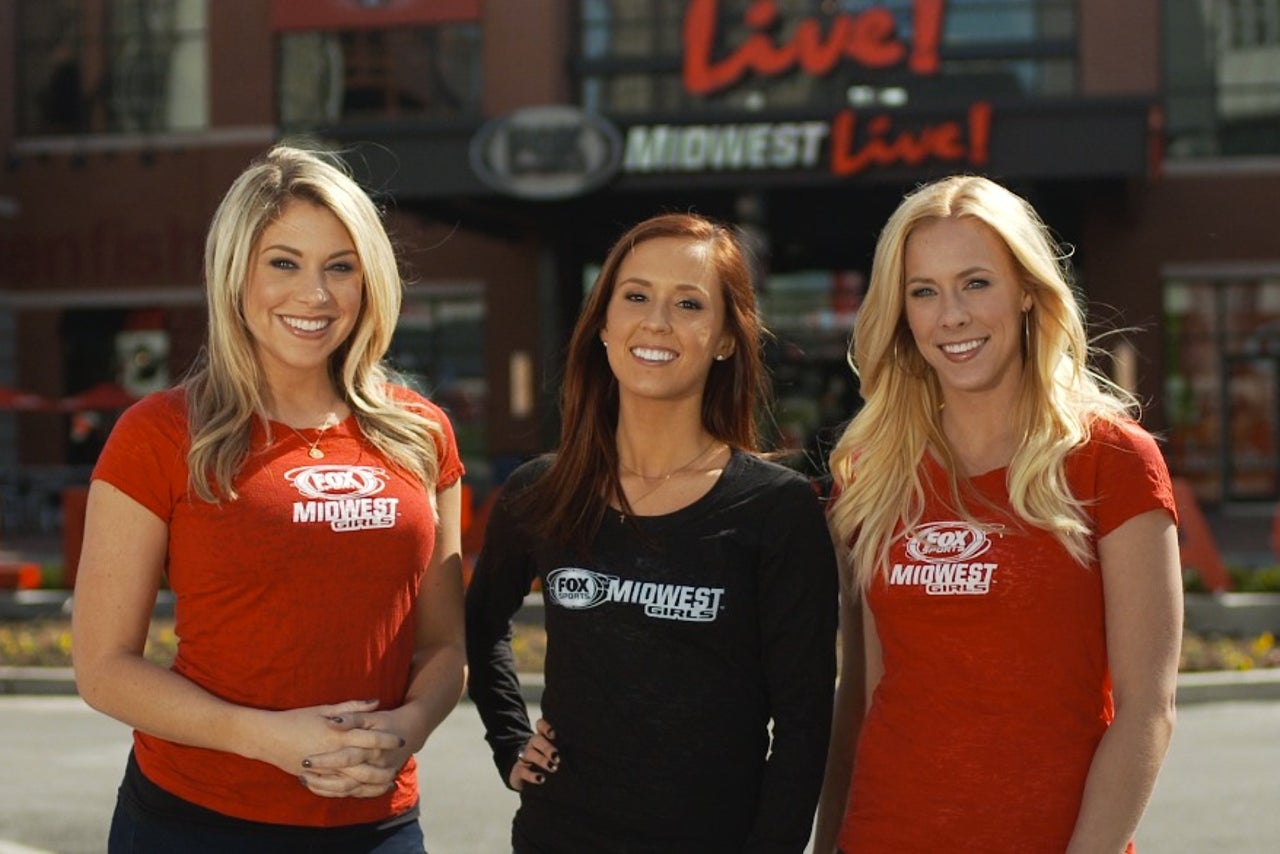 FOX SPORTS MIDWEST GIRLS: Read their bios, check out their upcoming appearances and view their photo galleries and videos.
Mozeliak says he is sure only of this: Simply waiting for a turnaround isn't the answer.
"I can't imagine us doing nothing all season," he said. "Just say our strategy is you're going to regress back to your means or rise up to your means. The month of July is to maybe change the look of your club if you have to. The clock is ticking, but it's not a panic mode or reactionary place where you have to do something just to do something. People have to be aware that this is not acceptable baseball at this point."
Well, in some places, it might be. But not at Busch Stadium.
You can follow Stan McNeal on Twitter at @stanmcneal or email him at stanmcneal@gmail.com.
---