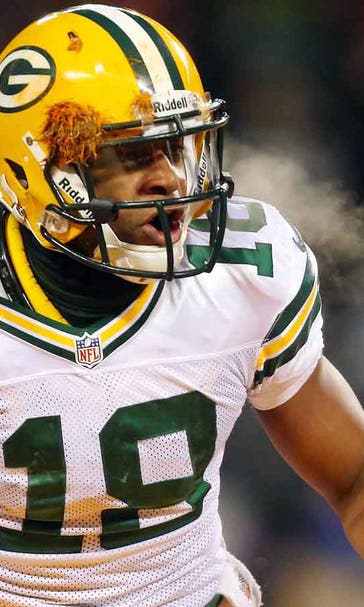 Most Important Packers No. 6: Randall Cobb
BY foxsports • July 1, 2014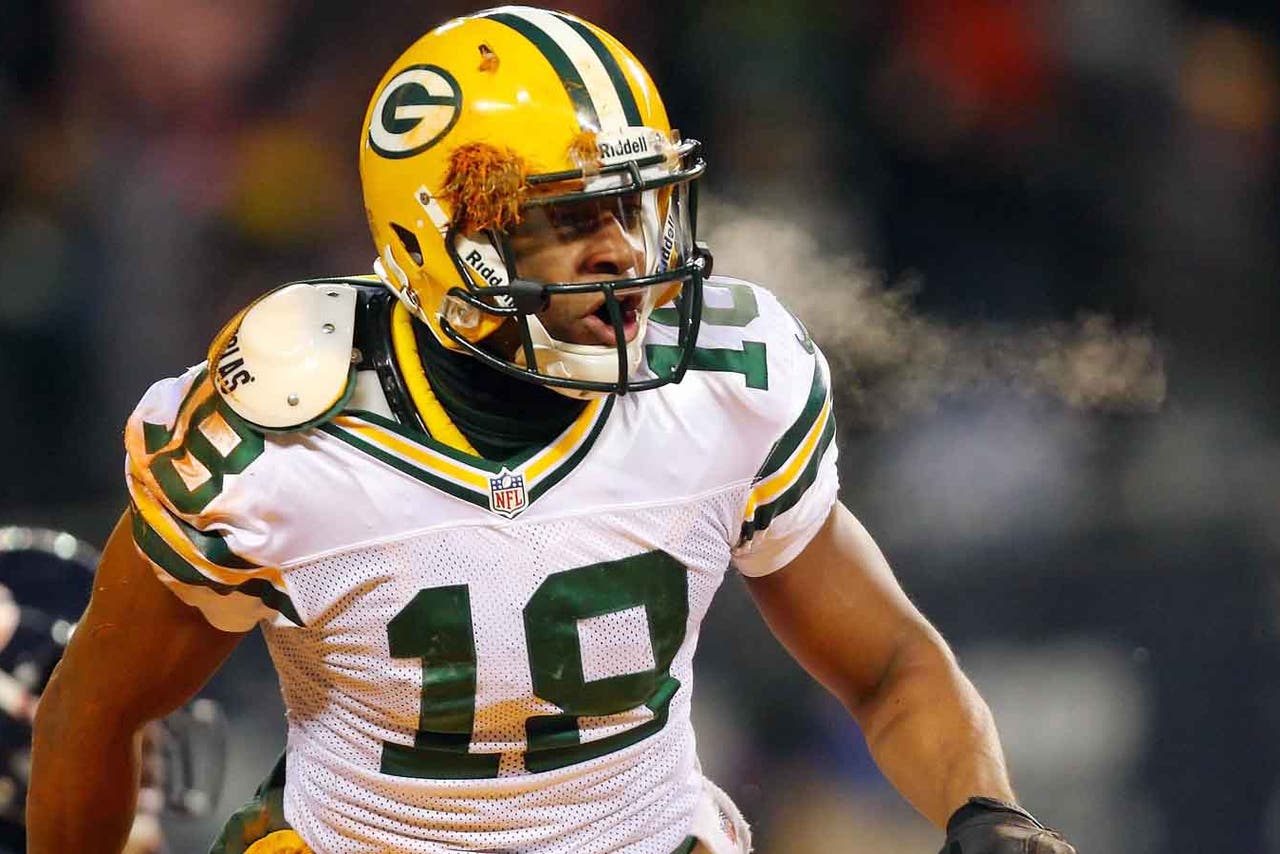 Green Bay Packers beat writer Paul Imig will be analyzing the 25 most important players to the Packers' success in the 2014 season. Check back each weekday to see the latest player on the list. You can find the entire list here.
NOTE: This is not a list of the team's 25 best players, but rather it's a list of which players mean the most to how Green Bay will fare this year. Criteria such as depth at that player's position, general expectations and overall importance of that player having a good season are all highly considered.
NO. 6 - RANDALL COBB, WIDE RECEIVER
AGE / EXPERIENCE
23 / Fourth NFL season
WHY HE'S NO. 6
Randall Cobb had a breakout season in 2012, catching 80 passes for 954 yards with eight touchdowns. He was also a quality option out of the backfield, carrying the ball 10 times for 132 yards. The way Cobb began the 2013 season, however, he was on his way to making those impressive 2012 numbers look small by comparison. Cobb had 100-yard receiving games in both of the Green Bay Packers' first two matchups last season, each of which included him scoring a touchdown. Had Cobb continued at that pace, he would have finished the season with 1,888 receiving yards. That would have had Cobb as the NFL's top receiver by more than 200 yards (Josh Gordon was No. 1 with 1,646 receiving yards). Sure, it was only two games and Cobb did slow down a bit in the following two weeks, but one of the teams he recorded 100-plus yards against was a San Francisco 49ers defense that ranked third in the league in passing yards allowed. All things considered, it's difficult to imagine that Cobb would have finished anything lower than 10th in the NFL in receiving yards (a spot that belonged to Jordy Nelson with 1,314). If Cobb would have achieved that, he would have elevated from "up-and-coming potential star" to "star." Instead, a fractured tibia in his right leg kept him to just six games, during two of which he was limited.
Cobb is No. 6 on this list because there's no reason to believe that 2014 won't be the year that he does elevate up to "star" status. There are fewer trusted options for quarterback Aaron Rodgers to throw to than there have been in recent years, and Cobb will benefit from that. If Cobb is able to take that next step in his development, the Packers' offense may not take any steps back now that James Jones is in Oakland and Jermichael Finley is all but assuredly not returning to Green Bay. If Cobb fails to progress, it doesn't mean it'd qualify as a bad season for him, but given that he's now clearly a top-two option for Rodgers, the Packers' offense won't be as dynamic.
EXPECTATIONS FOR 2014
It's important to remember how young Cobb still is. When he was drafted by Green Bay in April of 2011, Cobb was 20 years and eight months old. Even now at age 23 and entering his fourth NFL season, there are multiple Packers rookies who are older than him. The room for Cobb to grow substantially as a player is still there, and it's reasonable to believe he's not close to his ceiling yet.
The injury that happened to Cobb could happen to any receiver, as Baltimore Ravens safety Matt Elam opted to dive at his knees. But that doesn't change the reality that Cobb is a player looking to bounce back from a season of which he lost more than half due to a significant injury. Yes, Cobb returned in time to catch the game-winning pass from Rodgers in Week 17 that sent Green Bay to the playoffs and caught two passes for 51 yards in the postseason loss to San Francisco, but he was nowhere near full strength at that time. He'll need to stay available in 2014 to help the Packers succeed.
Repeating his statistical output of 2012 seems like too low of expectations for Cobb. He put up those numbers while sharing the field with Finley, Jones, Nelson, Greg Jennings and Donald Driver. Cobb will need to surpass 1,000 yards in 2014 and be a consistent target for Rodgers in order to live up to expectations.
WHAT WOULD THEY DO WITHOUT HIM?
Nelson and Cobb will be options 1A and 1B for Rodgers. Jarrett Boykin should find himself in a spot below the two of them. Green Bay added three wide receivers in this year's draft: Davante Adams, Jared Abbrederis and Jeff Janis. With the recent free-agent departures of Jones and Jennings (and Driver's retirement), the Packers' depth at the position would've been thin had the team not at least drafted two receivers. But, in 2014, when Adams, Abbrederis and Janis are rookies, none of them can reasonably be expected to be great players. Cobb only had 375 receiving yards as a rookie, and Nelson only had 366 receiving yards in his first NFL season. In the vast majority of cases, it takes time -- even for great receivers -- to emerge.
So, while the trio of Adams, Abbrederis and Janis (plus second-year players Myles White, Chris Harper and Kevin Dorsey) would step in for Cobb in the event he got injured again, it wouldn't nearly be the same. The Packers need Cobb healthy, and they need him to deliver a big season. Performing at a high level this season would certainly have its benefits to Cobb, as well, as he's scheduled to be an unrestricted free agent in 2015.
Follow Paul Imig on Twitter
---