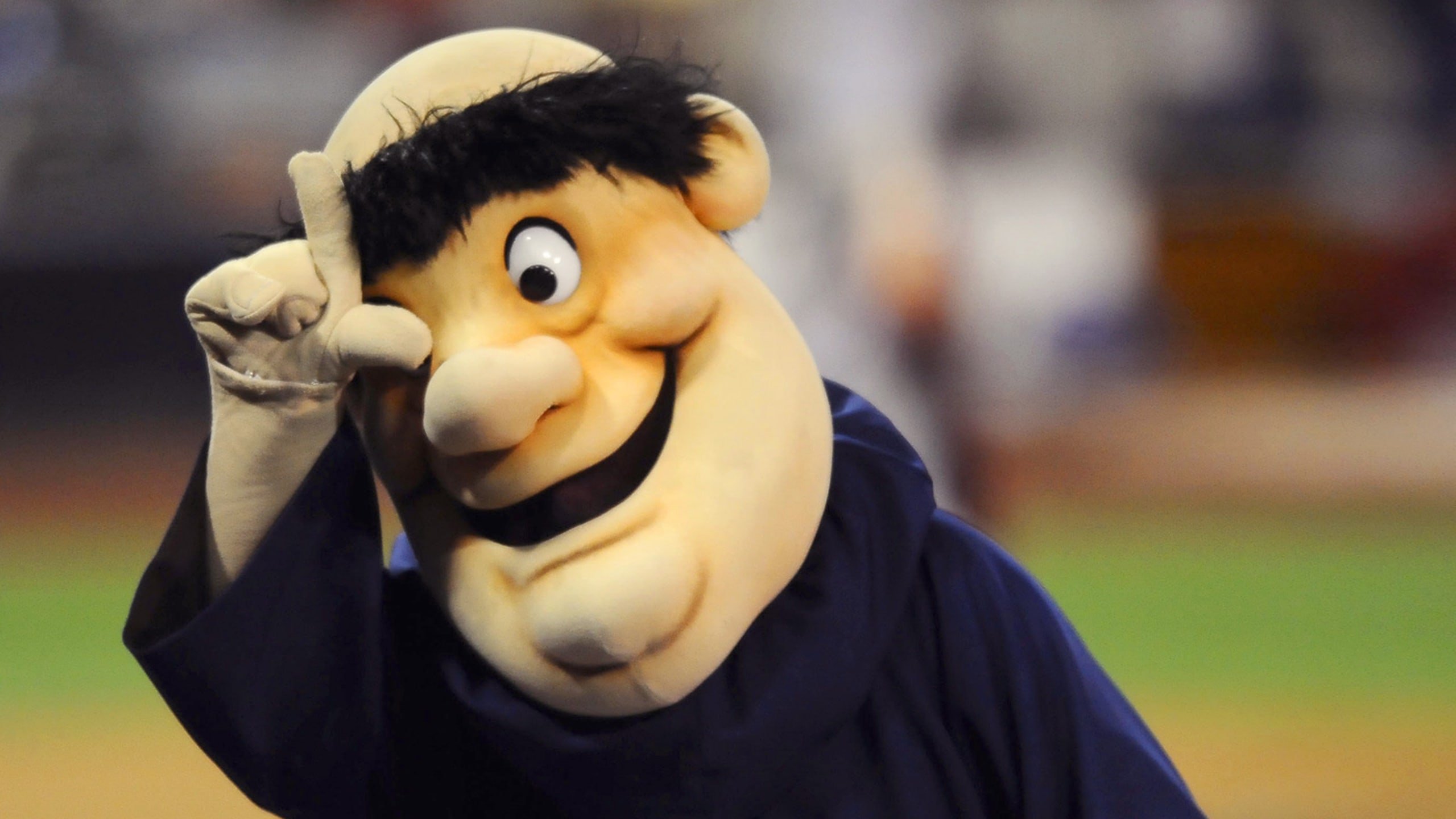 More runs for Padres in 2015 ... but what else is coming?
BY foxsports • December 19, 2014
I'll begin with the obvious: with their recent flurry of big-time moves, the San Diego Padres' short-term upside is tremendous. But what's maybe not so obvious? The Padres long-term downside might be even tremendous-er ...
Just this month, A.J. Preller, the Padres' new GM, has built an entirely new outfield, added two catchers, and installed a new third baseman. He's essentially changed 63 percent of the lineup … and it's not at all clear that he's finished yet.
Will Seth Smith really shift from the outfield to first base? Maybe. He's coming off a big year, and is one of the very few left-handed hitters remaining. On the other hand, Yonder Alonso's still around, and has the distinct virtue of having actually played first base before.
Will Jedd Gyorko and Alexi Amarista serve as San Diego's keystone combination? Maybe. Gyorko's coming off a horrendous season, but there's not another candidate for second base on the roster and Gyorko's due for a bit of a comeback. Amarista's really more a super-utility guy, and his .279 career on-base percentage really doesn't belong in the lineup every day.
Actually, I don't see any untouchables there. Might the Padres become the first team in living memory to turn over every single position in one off-season? They might!*
* I'm totally guessing about that first-team-in-living-memory thing, by the way. Just in case you can think of a team that's actually done that, I will be monitoring the comments even more rabidly than usual.
One does wonder how many more deals Preller can actually make without completely denuding his farm system, which wasn't strong before all these trades. The Padres did have, and still do have, some decent prospects. But if you look at their prospects before last season – catcher Austin Hedges; pitchers Matt Wisler, Max Fried, and Casey Kelly; and outfielder Hunter Renfroe – essentially all of them struggled during the season. (Fried's being sent to the Braves, along with three other prospects (!) for Justin Upton. None of those three others were highly regarded before last summer, although outfielder Mallex Smith did steal 88 bases with a .403 OBP in a couple of Class A stops this year.)
I'm not an expert on the minor leagues. But it does seem to me that if an organization without a large number of top prospects trades a number of prospects and receives real talent in return, that organization's farm system will almost necessarily be badly weakened.
Which brings me back to the long-term downside I mentioned at the top.
Justin Upton's a free agent after next season. Matt Kemp and his arthritic hips will only get older and slower. Those are knowns. What's unknown is how quickly the Padres can restock their farm system. Playing in the 10th-smallest market in the majors – I've seen 5th smallest, actually, but can't square that one – the Padres ultimately will have problems if they're not generating young talent, whether to fill 25-man roster spots or serve as trade bait for veterans.
In the short term, though? Leaving aside their home ballpark (for a moment), the hitting might be tremendous. Matt Kemp's coming off a great season, Justin Upton's had great seasons, and Wil Myers was Rookie of the Year not so long ago. Will Middlebrooks, for all his struggles in Boston, still projects as a pretty good major-league hitter ... although he doesn't project to give the Padres much more than what they got last season from Chase Headley and Yangervis Solarte. The Padres also have new catchers, but (again) it's not reasonable to expect that Derek Norris and whomever else will give the Padres much more than what they got last season from Yasmani Grandal and Rene Rivera.
So purely in terms of year-to-year improvement, this is all about the outfield. And the outfield will almost certainly produce more runs.
Enough runs, though, to challenge the Dodgers and the Giants? I'm not yet convinced. For all their hitting talents, Kemp and Myers will be badly exposed while playing Petco Park's spacious outfield. Yes, maybe Myers plays first base instead of Seth Smith, but that means either a) Smith's exposed in the outfield again, or b) Smith is traded, which weakens the lineup. Maybe there's some way for Preller to finesse this, but right now the roster would seem to give back a fielding run for every couple of batting runs. Which doesn't get you from 77 wins to 90.
Especially considering the Padres' projected rotation, which at press time consists of three perfectly fine starters (Tyson Ross, Andrew Cashner, Ian Kennedy) and a bunch of guys who might be okay: Odrisamer Despaigne, Josh Johnson, Brandon Morrow, Robbie Erlin. It just doesn't feel like a postseason group of starters, although there's obviously some upside here, too.
More than anything, all this feels like a big splashy play for immediate relevance, with Preller obviously putting his personal stamp on the roster. If not for Andrew Friedman doing exactly the same thing with the Hollywood Dodgers, the Padres would easily be the biggest story in baseball this winter. And it's been a long, long time since we could say anything like that. Considering the Padres haven't finished within 15 games of first place since 2010, one might well understand the attraction of sudden relevance.
But as things stand right now, I wouldn't expect the Padres to seem particularly relevant in the National League West beyond maybe next July or the middle of August. And while they might well flip Upton for prospects next summer, Kemp figures to be lumbering about Petco Park's vast pasture for a long, long time to come. Without enough young talent on hand to hide him.
---