Mora on Sarkisian: 'He's partially responsible for me' being at UCLA
BY foxsports • November 20, 2014
Steve Sarkisian once was the coach who helped Jim Mora fill his time after he was fired from the Seattle Seahawks. Sarkisian was the one giving the UCLA head coach advice about the college ranks and tapping into that NFL head-coaching expertise while he was still the head coach at Washington.
They've faced one another before, with Mora's Bruins earning the victory, but that was before Sarkisian took over across town. Sarkisian was brought to Troy to restore the winning tradition, and part of that tradition is beating UCLA. Win or lose, it won't change things between two coaches and friends, but Mora says it will be just a little different seeing Sarkisian across the field at the Rose Bowl Saturday afternoon.
"I wish he wasn't over at USC," Mora joked. "He's partially responsible for me standing here today. He really is. He gave me an opportunity to be around the University of Washington program. He didn't have to do that but he did it. We've been friends, but now we're friendly competitors; and we're going to go out there on Saturday; and we're going to try to beat each other."
Sarkisian gave Mora a lot of freedom as a volunteer with the Huskies. Mora took full advantage of that, spending time with several athletes and coaches from his alma mater. At the time, he was working in the media with FOX Sports but the desire to coach was still there. The time he spent at Washington helped him realize that he wanted to coach at the college level. 
"He was very gracious in letting me have full access to anything I wanted," Mora said. "I think what I learned was how appealing it was for me to be around athletes at this age, where you could have some type of impact on the field and off the field. The time I spent talking to, not just football players, but other athletes in that training room, which was a lot of time, it was just things that you felt like you could provide for them."
Mora bonded with the athletes. In a way, they were going through some of the same things.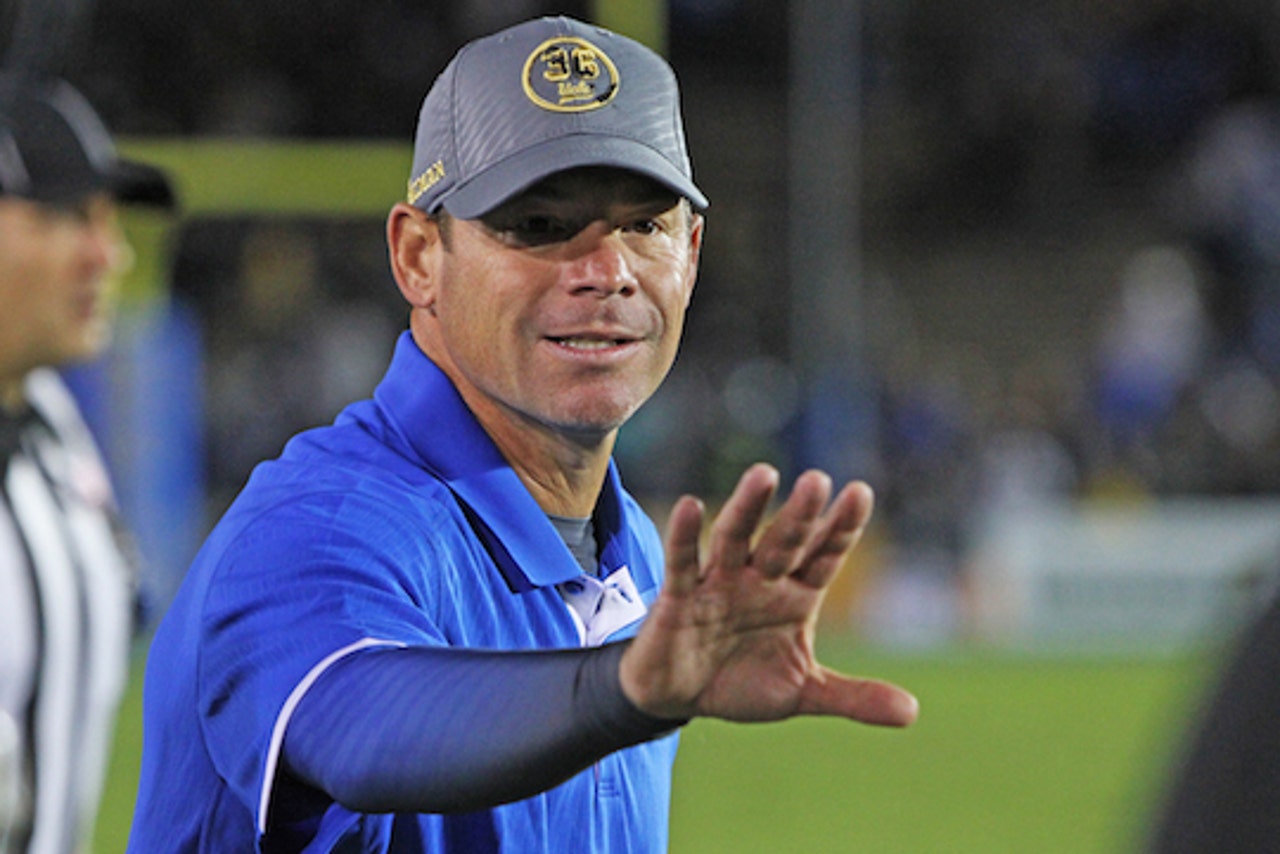 Mora: UCLA not listening 'to the noise' as important stretch begins
"There's an anxiety with a college athlete about what comes next," he said. "It just sparked something inside of me."
With Pac-12 South title implications on the line and another year of bragging about owning L.A., Sarksian will co-author another important chapter in the coaching book of Mora come Saturday. A loss will sting a little more than usual for either side but the two head coaches will end the same way they started out, as friends.
"At the end of the day, I have great respect for him both as a person and as a head coach," Mora said.
---