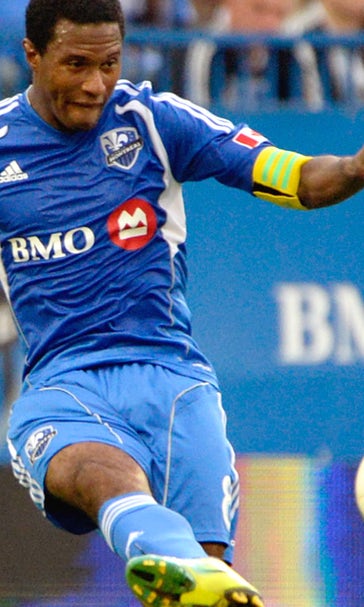 Montréal Impact relaxed, upbeat ahead of Club América test
April 21, 2015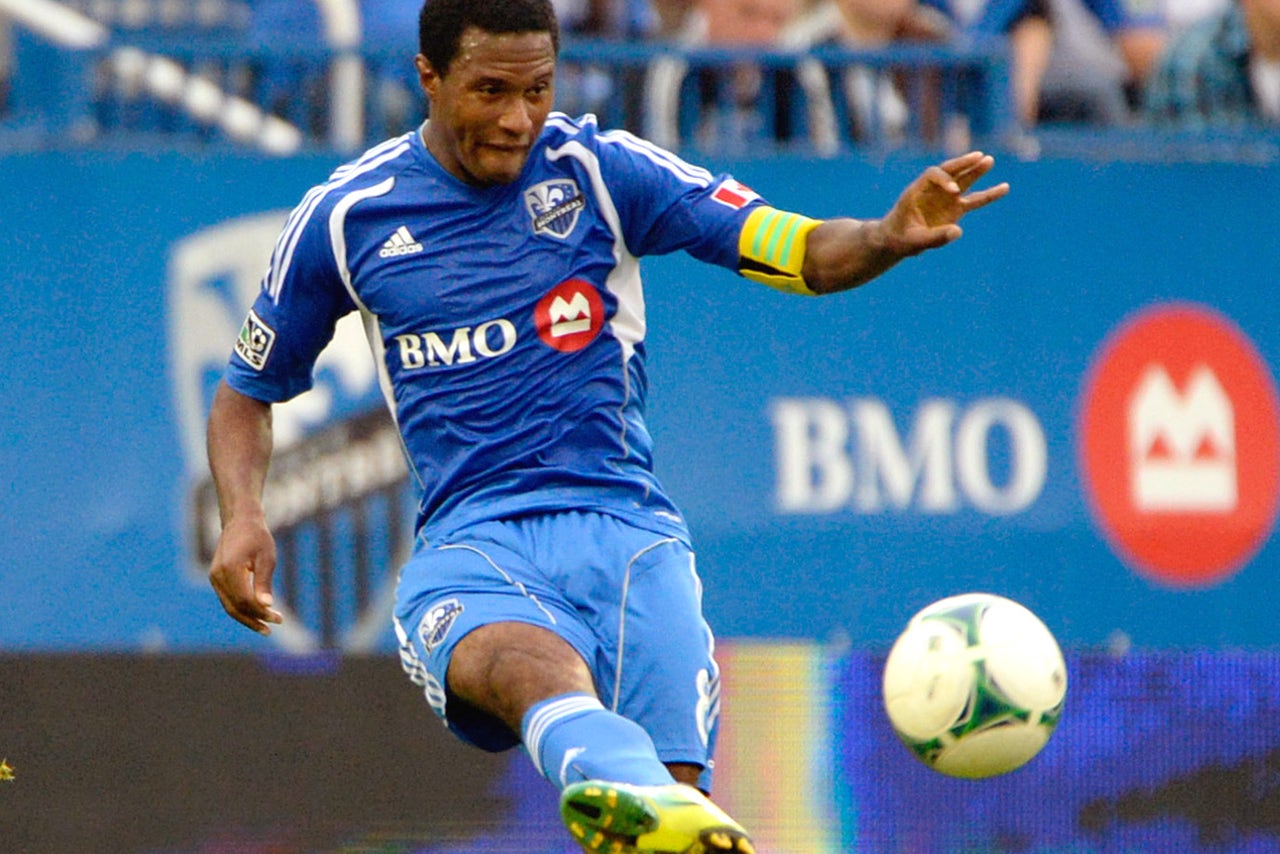 MEXICO CITY --
The anticipation for Wednesday's CONCACAF Champions League final opening leg between Club América and the Montreal Impact was evident Monday, as hundreds of Club América fans lined up outside the Estadio Azteca in the hope of securing what little tickets remain.
The Azteca, an iconic stadium that played host to World Cup finals in 1970 and 1986, can hold up to 105,094 fans and nearly that many are expected Wednesday, when the Impact will be looking to make history by becoming the first MLS team to win the tournament and reach the Club World Cup finals.
Playing in a venue the size of the Azteca will be a new experience for the Impact, who seldom play in anything larger than their home stadium, Stade Saputo, which seats little more 20,000 spectators. However, team captain Patrice Bernier says he's eager to play at such an historic facility and doesn't feel perturbed by the prospect of performing in a setting which promises to be inimical.
"At the end of the day, it's a game. Of course there's going to be more people than were used to in the stands, but the game's still played on a rectangular surface, we just have to go out there and play," Bernier said, in a jam-packed news conference held at the team hotel. "The most difficult part was to reach here, now we just have to enjoy and appreciate it, because in a career you don't often get that chance to play in a final and in an historic stadium like Azteca Stadium, it probably won't happen again."
"We just have to enjoy it and play it -- no pressure. The distraction of 100,000 (fans) will be there for a few seconds, but after that it will go away, and then we can show our qualities."
Added assistant captain Nigel Reo-Coker: "You just have to enjoy it. We've worked hard to get here now you have to enjoy it. It's a reward to play in such a historic stadium, playing in front of so many people, and enjoy the occasion. You have to be calm and collected and just soak it in."
Difficult playing conditions are not all the Impact will have to contend with: they will also have to overcome a very strong opponent in Club América, one of Mexico's most storied clubs.  
"Club América are seen as the Manchester United of Mexico. For us it would be a great achievement (to win)," Reo-Coker said. "It would be something remembered forever and that's something that the players have to concentrate on. We've made history by making it to the final and now we can make history if we can win this competition."
The Impact will be able to gain some confidence from Club América's last game on Saturday where they endured their worst home defeat in over 40 years — a 4-0 drubbing at the hands of Queretaro. Though they may no longer appear unbeatable, defender Wandrille Lefèvre insisted Club América still remain favorites.
"I think they're favorites, because if you look at their history and ours, this is only our first time in a final of this magnitude," Lefevre said. "But it's two games and you never know what can happen."
The Impact will get to train at the Azteca on Tuesday night, in their last practice before the big game.
---