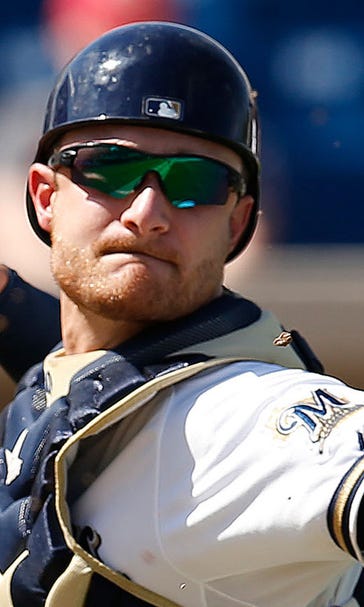 Monday's loss followed by good, bad news for Brewers
May 25, 2015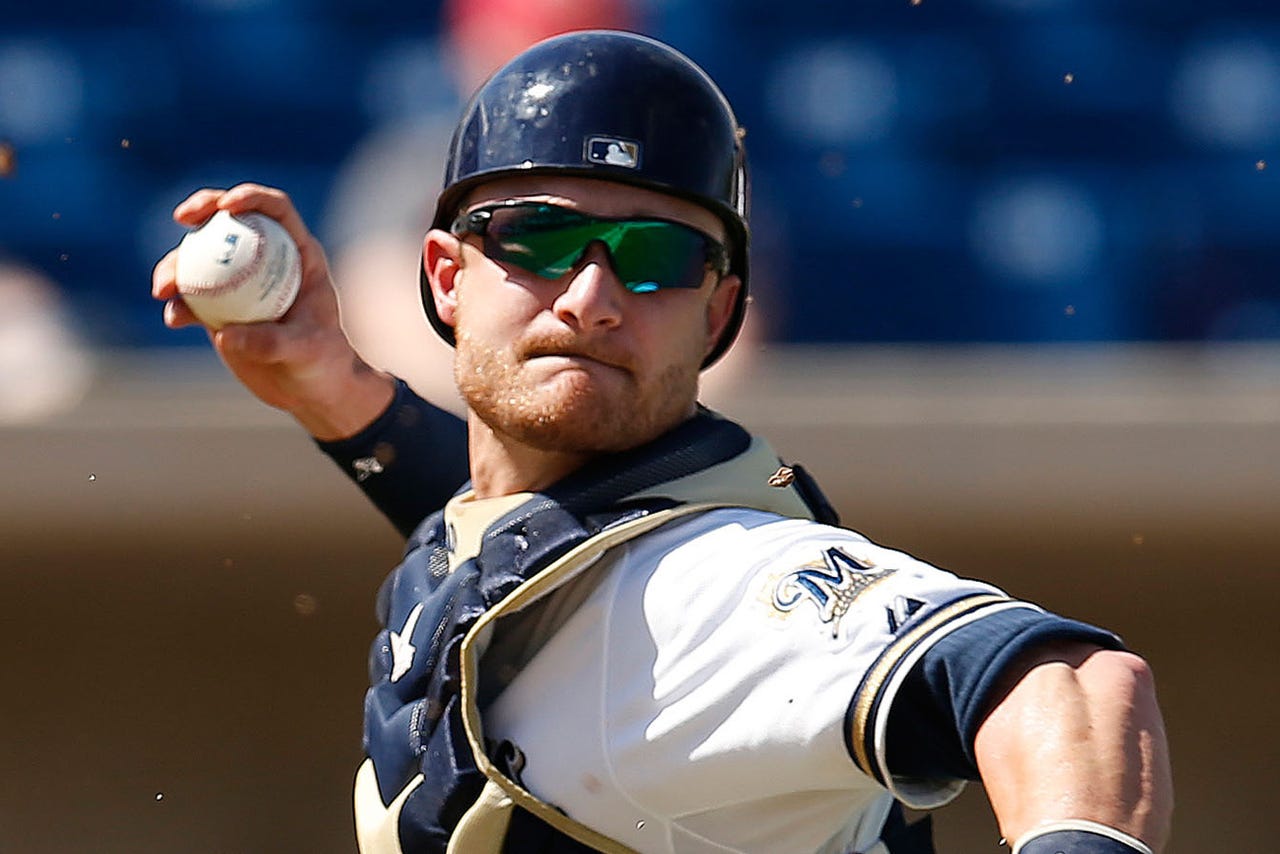 MILWAUKEE -- After dropping a Memorial Day matinee to the San Francisco Giants, the Milwaukee Brewers received bad news on one key player and good news on two others.
A meeting with team doctors Monday revealed a strained left oblique muscle for right-hander Wily Peralta, who was placed on the 15-day disabled list. The injury is expected to keep the 26-year-old out four to six weeks.
The positive news came on catcher Jonathan Lucroy and shortstop Jean Segura, as both appear on track to return to the lineup in the next week.
To replace Peralta on the roster, the Brewers have recalled right-handed reliever David Goforth from Triple-A Colorado Springs.
Peralta was injured and diagnosed with left side soreness during Milwaukee's 11-0 victory in Atlanta on Friday. He pulled up while throwing a slider to Braves third baseman Alberto Callaspo but stayed in the game to finish the bottom of the fourth inning.
The discovery of the strained oblique surprised Peralta, as he was of the impression the injury was minor. He said the soreness has gotten worse since Friday night.
"I didn't think I'd be on the DL," Peralta said. "Four to six weeks is a long time to be out. It's tough, but it is what it is and I have to move forward and help them try to finish the season strong.
"I didn't think it was going to be that (bad), but it's more than they expected."
After leading the Brewers with 17 wins in 2014, Peralta is 1-5 with a 4.00 ERA in nine starts this season.
The Brewers have yet to determine who will step in for Peralta in the rotation. Tyler Thornburg has a 4.45 ERA for Colorado Springs, while Taylor Jungmann is 1-2 with a 6.90 ERA in nine outings and seven starts.
Brewers manager Craig Counsell said there's a possibility Mike Fiers could be bumped up to start on four-days' rest, while Michael Blazek is also an option. Blazek threw a season-high 44 pitches in three innings out of the bullpen after replacing Peralta on Friday.
An X-ray taken Monday revealed that Lucroy's fractured left big toe is healing well. He will likely begin a minor-league rehabilitation assignment later this week with the expectation of being activated next Monday when the Brewers start a series in St. Louis.
Milwaukee has a .416 OPS (29th in the majors) from its catchers in the month of May, as Martin Maldonado is hitting just .177 (17 for 96) since Lucroy was injured April 20.
"I'm going to spend a few days here doing some stuff full speed then head out on a rehab assignment, maybe three or four games," Lucroy said. "That's all it was last time I was on the DL. I shouldn't need that much.
"The pain is gone so it's more getting my legs under me, getting used to squatting. That's the most important thing, getting my legs under me and timing."
The X-ray taken on Segura's fractured right pinky finger also showed healing and confirmed the shortstop should be ready to be activated from the disabled list Friday.
"I'm doing well," Segura said. "I think I'm going to come back soon. I think after the day off (Thursday). That's what I heard. I'm going to take some (batting practice Tuesday) and see how I feel after that."
With Goforth's promotion, the Brewers are currently carrying a nine-man bullpen. The 26-year-old has a 3.43 ERA in 16 appearances for Colorado Springs this season and has allowed just one earned run over his last 14 1/3 innings.
Goforth, who will be making his major-league debut, has a career 3.96 ERA over five minor-league seasons after being drafted by Milwaukee in the seventh round of the 2011 draft out of the University of Mississippi.
Still waiting: The Brewers have yet to hear from the league as to when left-hander Will Smith will have his appeal of an eight-game suspension for using a foreign substance heard.
"With (Monday) being Memorial Day, I would expect we may hear something on a more normal business day," Counsell said. "Tuesday, Wednesday, Thursday we might find out when the appeal is going to be heard. We're in the dark as far as that."
Major League Baseball handed down an eight-game suspension Monday to Baltimore reliever Brian Matusz, who was caught with a foreign substance on his arm on Saturday. Like Smith, Matusz is appealing the ban.
Follow Andrew Gruman on Twitter
---