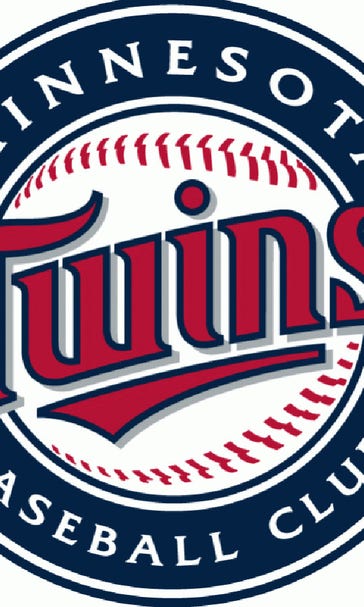 Molitor adds 3 to staff including Allen as pitching coach
BY foxsports • November 25, 2014
MINNEAPOLIS -- New Twins manager Paul Molitor's coaching staff is three steps closer to being complete.
The team announced Tuesday that it has hired Neil Allen as the pitching coach, former Twins closer Eddie Guardado as bullpen coach and Joe Vavra as the bench coach. That leaves just one coaching position – first-base coach -- yet to be filled. General manager Terry Ryan added that former coaches Terry Steinbach, Bobby Cuellar and Scott Ullger will not be back with the team in 2015.
Allen joins the Twins organization after spending the past four seasons as the pitching coach for Triple-A Durham, an affiliate of the Tampa Bay Rays. Before that he worked as both the pitching coach at Single-A Charlotte and Double-A Montgomery in the Rays' system.
It's the first true outside hire on Molitor's staff, and it comes at the most important position. Despite his Hall of Fame career, Molitor admitted he'll lean heavily on his pitching coach in determining in-game matchups and other pitching scenarios. The Twins believe Allen was the right man for that job.
"I've talked to Neil several times now and talked to various people about him. All I can get are accolades about his ability to communicate and his work ethic and his attention to detail," said Twins general manager Terry Ryan. "His resume, even though it's not major league (experience) is certainly a lot of things going on in his past that he can be proud of and should serve him well as he goes on in the future."
Allen, 56, spent 11 years in the majors as a pitcher. Most of his career was spent as a relief pitcher, and he played for the Mets, Cardinals, Yankees, White Sox and Indians during that stretch from 1979 -1989. Allen retired with a career record of 58-70 and an ERA of 3.88.
During his tenure as the Triple-A Durham pitching coach, Allen worked closely with some of Tampa Bay's young pitching prospects before they made it to the majors, such as Chris Archer and Alex Cobb.
Allen now inherits a Twins pitching staff that ranked second-to-last in the majors in overall ERA in 2014. The starting rotation had the worst ERA in baseball at 5.06.
"Right now we know the Twins weren't where they wanted to be, naturally, last year, so it's a good situation because we can do nothing but improve and go forward and look forward to bigger and better things," Allen said. "We all have to start somewhere, as everybody does. Last year wasn't the type of productive year that maybe they would have liked to have had. Anything we can improve upon and get better in what we do is going to be much improved."
Molitor is in his first-ever year as a manager at any level. Meanwhile, Allen lacks major-league coaching experience. Despite their lack of big league coaching credentials, Ryan said he wasn't worried and believes Allen and Molitor will work well together.
Allen doesn't anticipate the jump to the majors to be an issue, either.
"I think that I'm very well groomed," Allen said. "I've been a pitching coach for almost 20 years now. I've been on a lot of bus rides all around this country. I've learned an awful lot and I'm looking very forward to the opportunity."
Guardado, 44, spent 11 seasons of his 17-year big league career with Minnesota. That included back-to-back All-Star appearances in 2002 and 2003 when he saved a combined 86 games for the Twins. Guardado later played for Seattle, Cincinnati and Texas before re-joining Minnesota briefly in 2008.
Since retiring in 2009, Guardado has been a special instructor for the Twins during spring training in Fort Myers, Fla. He was inducted into the Twins Hall of Fame in 2013.
"Eddie has a lot of the attributes that we're looking for, and we're looking forward to he and Neil working together in unison to develop that bullpen and the communication that is talked about," Ryan said. "Eddie's got the type of mentality that we're looking for. Obviously he had a wonderful career and a lot of it was here."
Vavra, who was a coach on former manager Ron Gardenhire's staff since 2006, was retained as bench coach. He previously served as the Twins' third base coach from 2012-14 and was the team's hitting coach before that. Vavra and current hitting coach Tom Brunansky were the only two coaches retained from last year's major league staff.
"Joe is a good baseball man, just like all these other guys," Ryan said. "Joe's one of those guys that Paul and I had talked about from the get-go. . . . He was a guy we wanted to retain. We were just trying to make sure it all fit together."
Follow Tyler Mason on Twitter
---