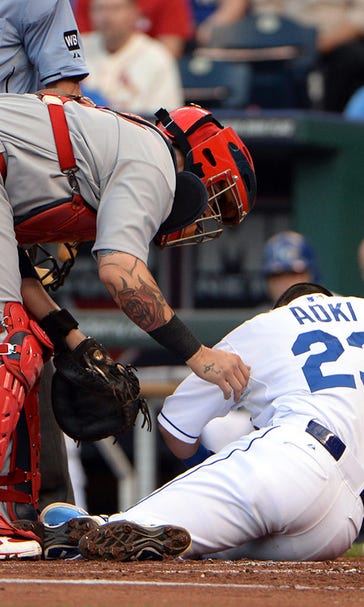 Molina plunks Royals' Aoki in the back of the head on throw back to pitcher
June 5, 2014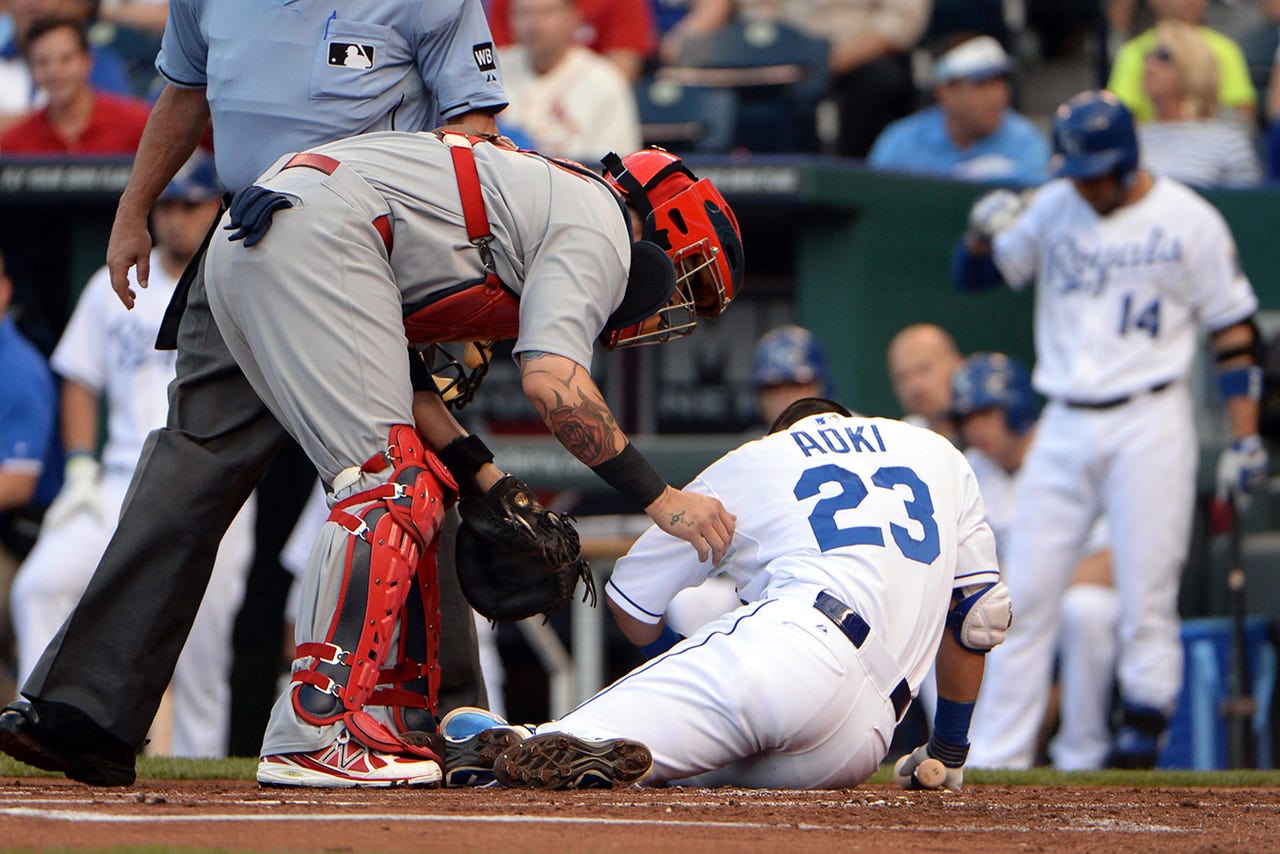 KANSAS CITY, Mo. -- Cardinals catcher Yadier Molina drilled Royals leadoff hitter Nori Aoki in the helmet in the first inning Thursday night while trying to throw the ball back to his pitcher.
Aoki had just taken a pitch inside and was bent a bit over the plate when Molina wound up and fired the ball back to Cardinals starter Michael Wacha. The ball traveled about two feet before it ricocheted off Aoki's helmet and toward the third base dugout.
Aoki dropped to the dirt in a heap in the batter's box and Molina immediately bent over to see whether he was OK.
Royals manager Ned Yost and several other personnel also ran out from the dugout to check on Aoki, who eventually stood up and resumed his at-bat.
He grounded out moments later.
---