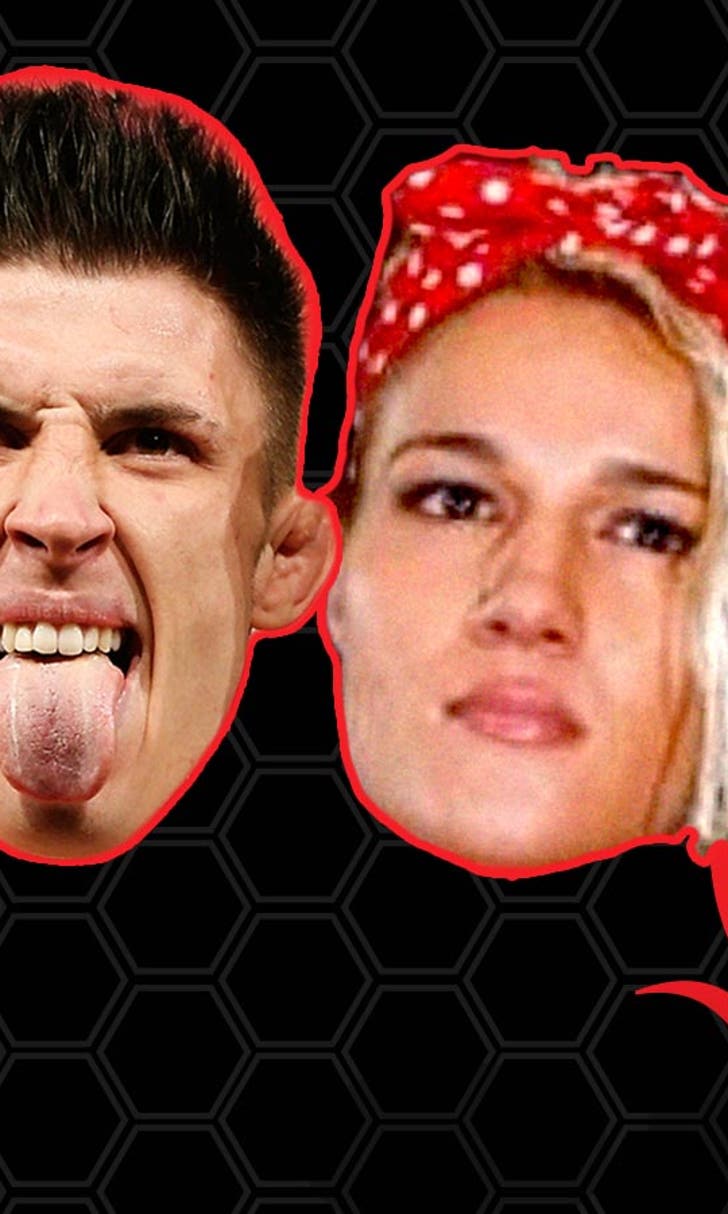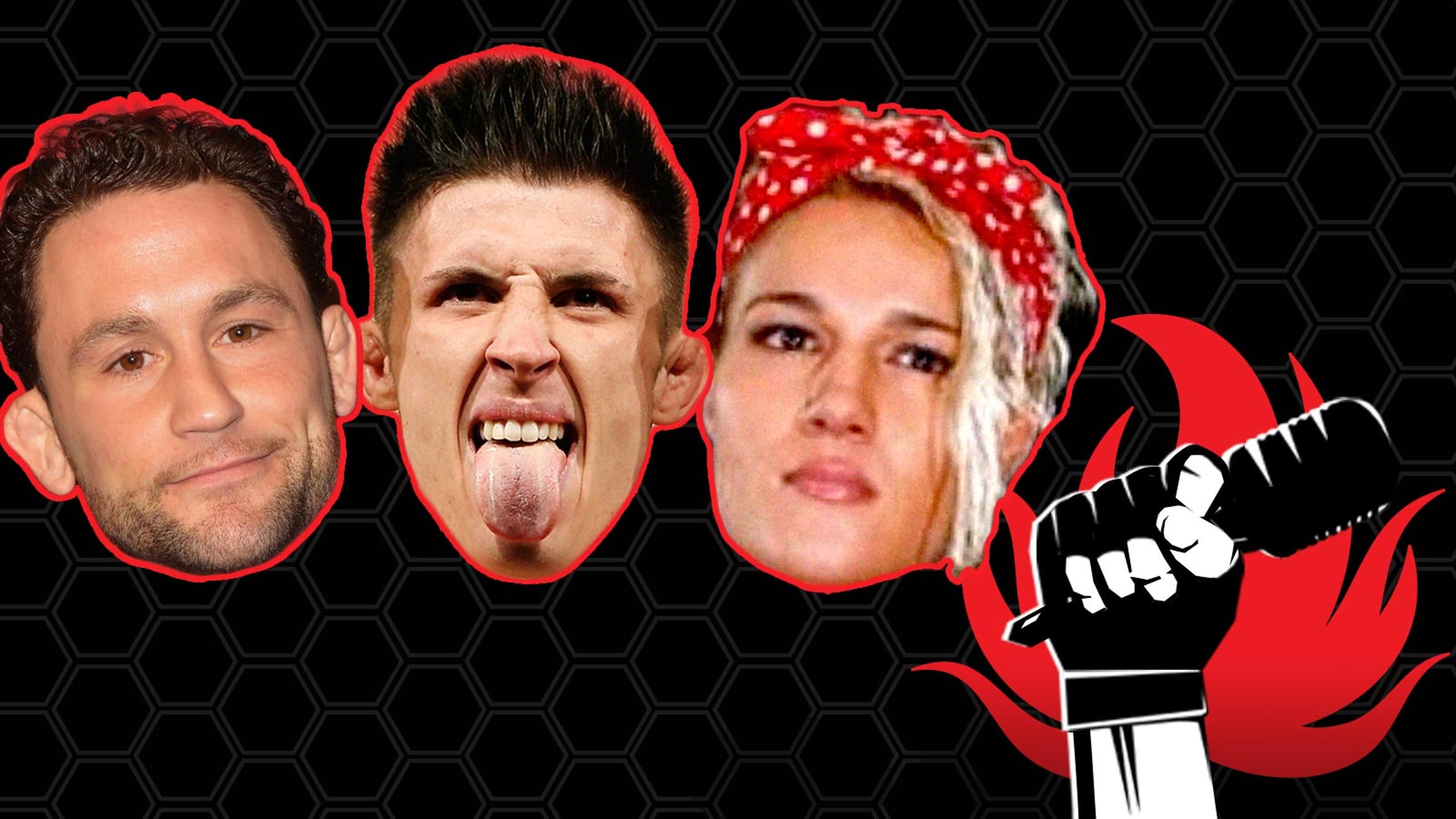 MMA Roasted Podcast: Frankie Edgar, Felice Herrig and Norman Parke
BY foxsports • February 26, 2014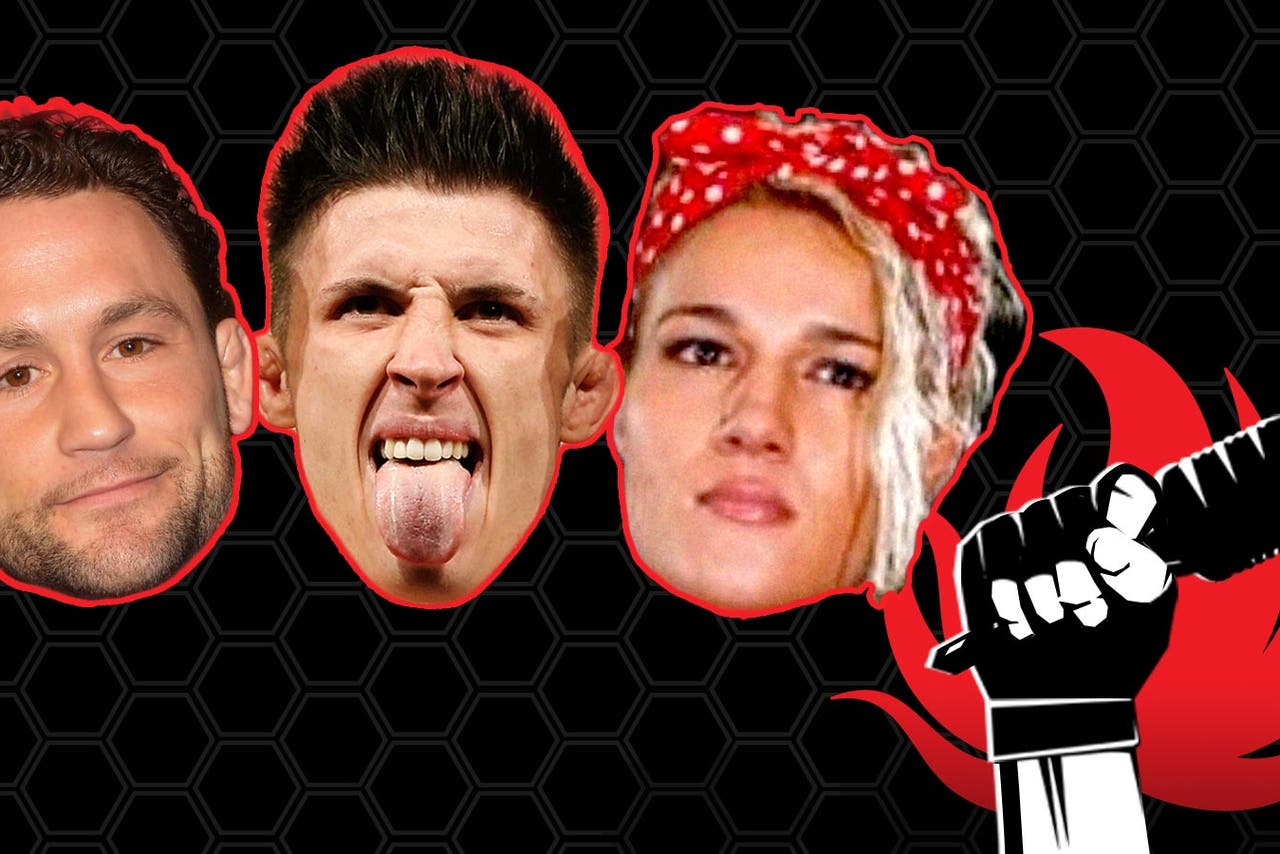 On today's episode of the MMA Roasted Podcast, Adam, Jake, and T-Rexx look back at UFC 170, focusing in on liver shots, quick stoppages, and what happens next for women's bantamweight champion Ronda Rousey. They also get their gossip on, diving into the simmering tension between Rousey and Arianny Celeste.
First up this week, the gents (and Adam) are joined by incoming TUF 20 contestant Felice Herrig. A force on social media (@feliceherrig), Herrig puts a great deal of effort and energy into her sponsorships and fight apparel, prompting the 29-year-old "Lil Bulldog" to share her thoughts on the potential introduction of uniforms into the UFC. The Chicago-based fighter also weighs in on CM Punk moving to MMA, her acting aspirations and what kind of guys she's into.
Former lightweight champion Frankie Edgar drops in to discuss being a coach on Season 19 of The Ultimate Fighter opposite BJ Penn, "coming to" mid-round during his epic battles against Gray Maynard, the time his pants caught on fire. TUF: Smashes lightweight tournament winner "Stormin" Norman Parke goes a few rounds too, talking about his upcoming bout against Leo Santos and not freezing his bollocks off back home in Bushmills, Northern Ireland.
As always, the boys recap their weekends, Jake declines to talk about his personal life, and things get a little strange.
Every week, comedians and longtime MMA aficionados Adam Hunter and T-Rexx join current UFC Welterweight fighter Jake Ellenberger to take a look at the lighter side of life and mixed martial arts. Imagine a couple comedians and a fighter walk into a bar to sit down and talk about their favorite sport. This is a lifestyle show diving into what every fan wants to know.
Warning: The following podcast contains strong language and extremely poor taste. Listener discretion is advised.
Check out the podcast on iTunes or on Soundcloud
---