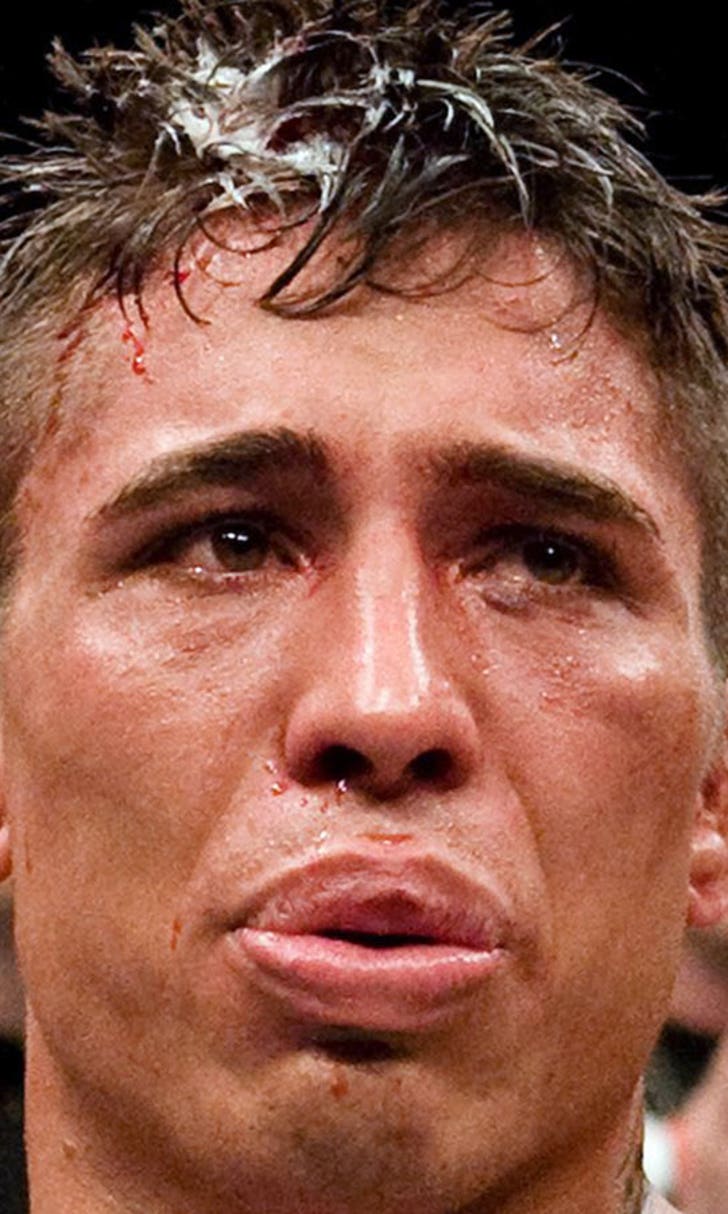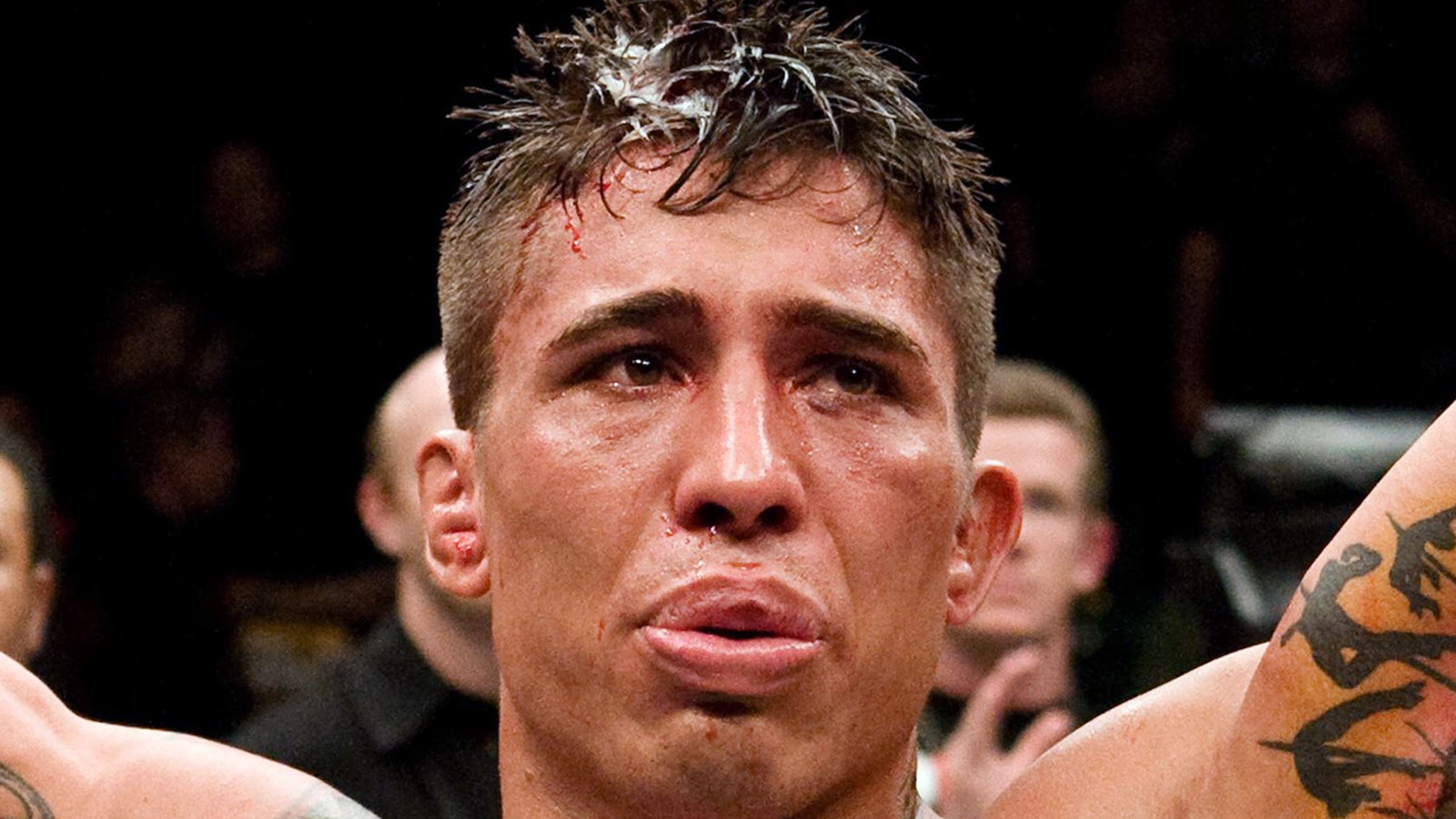 MMA fighter War Machine arrested by U.S. Marshals after weeklong manhunt
BY foxsports • August 15, 2014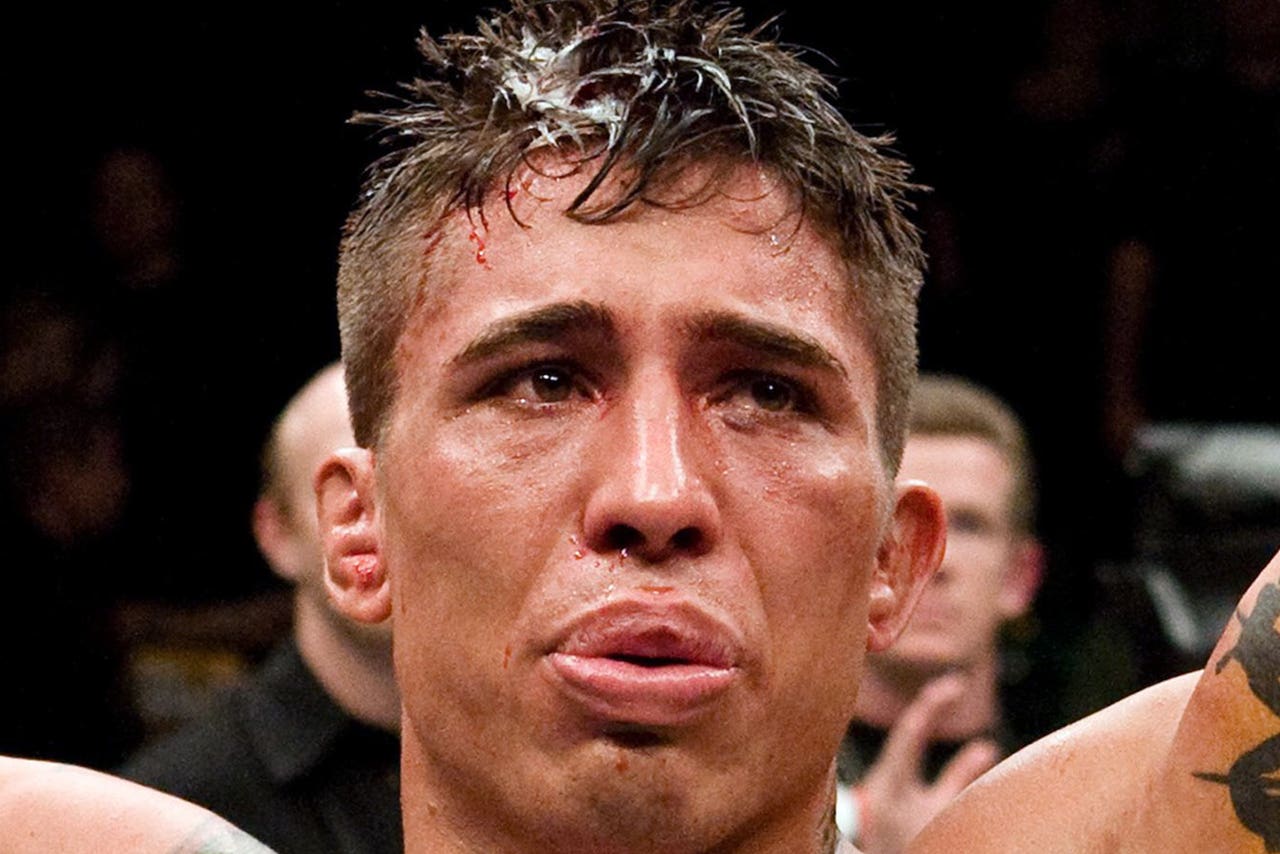 The manhunt is over.
MMA fighter War Machine has been arrested Friday in Simi Valley, Calif., by U.S. Marshals after being on the run for more than a week following the alleged assault of his girlfriend, a U.S. Marshals spokesperson told FOX Sports. War Machine, whose birth name is Jonathan Koppenhaver, was at Simi Valley City Jail on Friday afteroon pending his extradition to Nevada.
The former UFC competitor had seven arrest warrants out, five of them for alleged felonies, according to TMZ.
War Machine's ex-girlfriend Christy Mack, a well-known adult-film actress, is accusing him of horrifically beating and nearly killing her in the early morning hours of Aug. 8. The alleged assault resulted in 18 broken bones around her eyes, a broken nose, missing teeth, a fractured rib and ruptured liver, Mack wrote in a statement on social media.
Mack said she and War Machine broke up in May. Last week, War Machine entered her Las Vegas home in the middle of the night and found another man there. Mack said War Machine attacked the other man, who has been identified as reality show star Corey Thomas in reports, and threw him out of the house.
Then, Mack said, War Machine beat her and "sawed much of my hair off with [a] dull knife." He threatened to rape her, but could not perform, Mack said. Mack said she fled the home naked, begging for neighbors to help her. One did and took her to the hospital.
The story has gotten national attention and earlier this week reality-show star Duane "Dog" Chapman, better known as "Dog the Bounty Hunter," announced he would be aiding in the search for Koppenhaver. Chapman advised War Machine to turn himself into authorities Monday. He and his family members have been tweeting at Koppenhaver all week.
It was not Chapman who found the fugitive, but the U.S. Marshals. The Marshals developed information that said War Machine had fled Las Vegas and was in California.
War Machine was found at an Extended Stay America Hotel, according to the Simi Valley Police Department (h/t KTLA). TMZ reported he did not put up a fight. Inside the room, there was a small amount of cash and pizza, a release said. War Machine is originally from Simi Valley.
He was captured by Nevada FIST, a permanent task force led by U.S. Marshals with help of law enforcement officers from the Las Vegas Metropolitan Police Department, the Nevada Department of Public Safety, the Nevada Department of Corrections and the U.S. Department of Homeland Security.
"This is yet another example of how our joint agency efforts are apprehending fugitives who think they can hide," District of Nevada U.S. Marshal Christopher Hoye said in a release.
Police went to War Machine's home in San Diego on Friday morning to remove two of his exotic snakes, per TMZ. "Dog the Bounty Hunter" was there, an officer told the website.
War Machine has denied the accusations on Twitter.
---
---