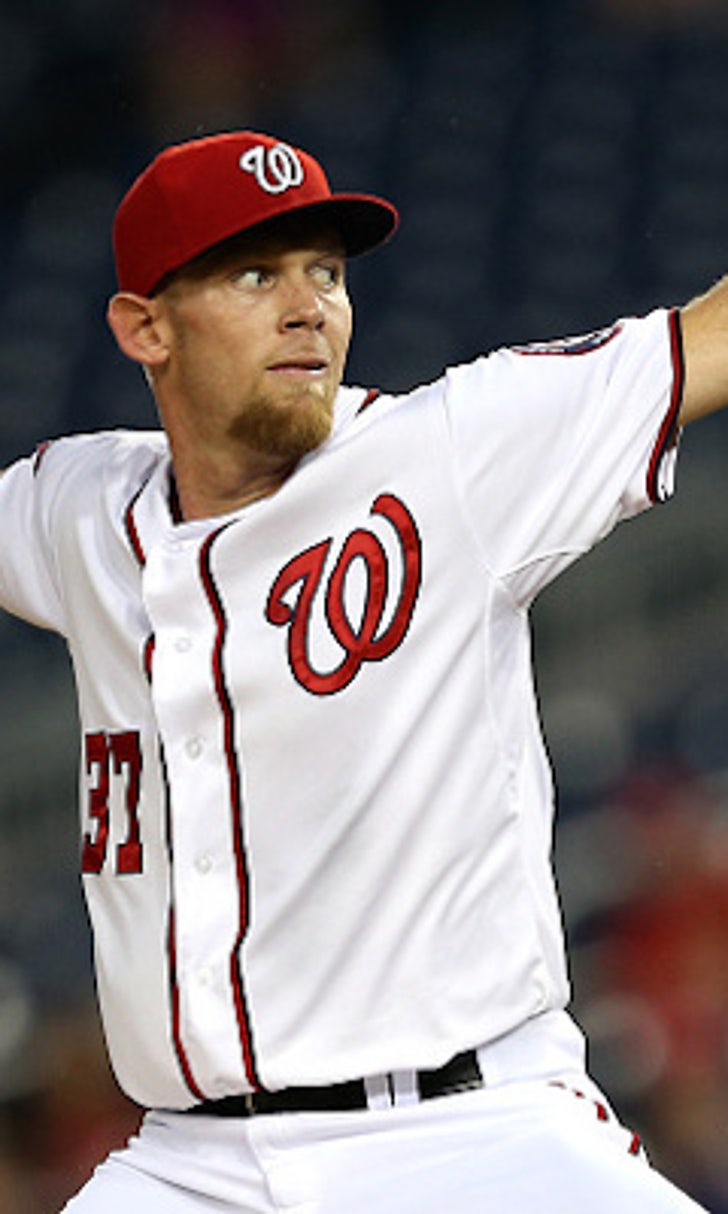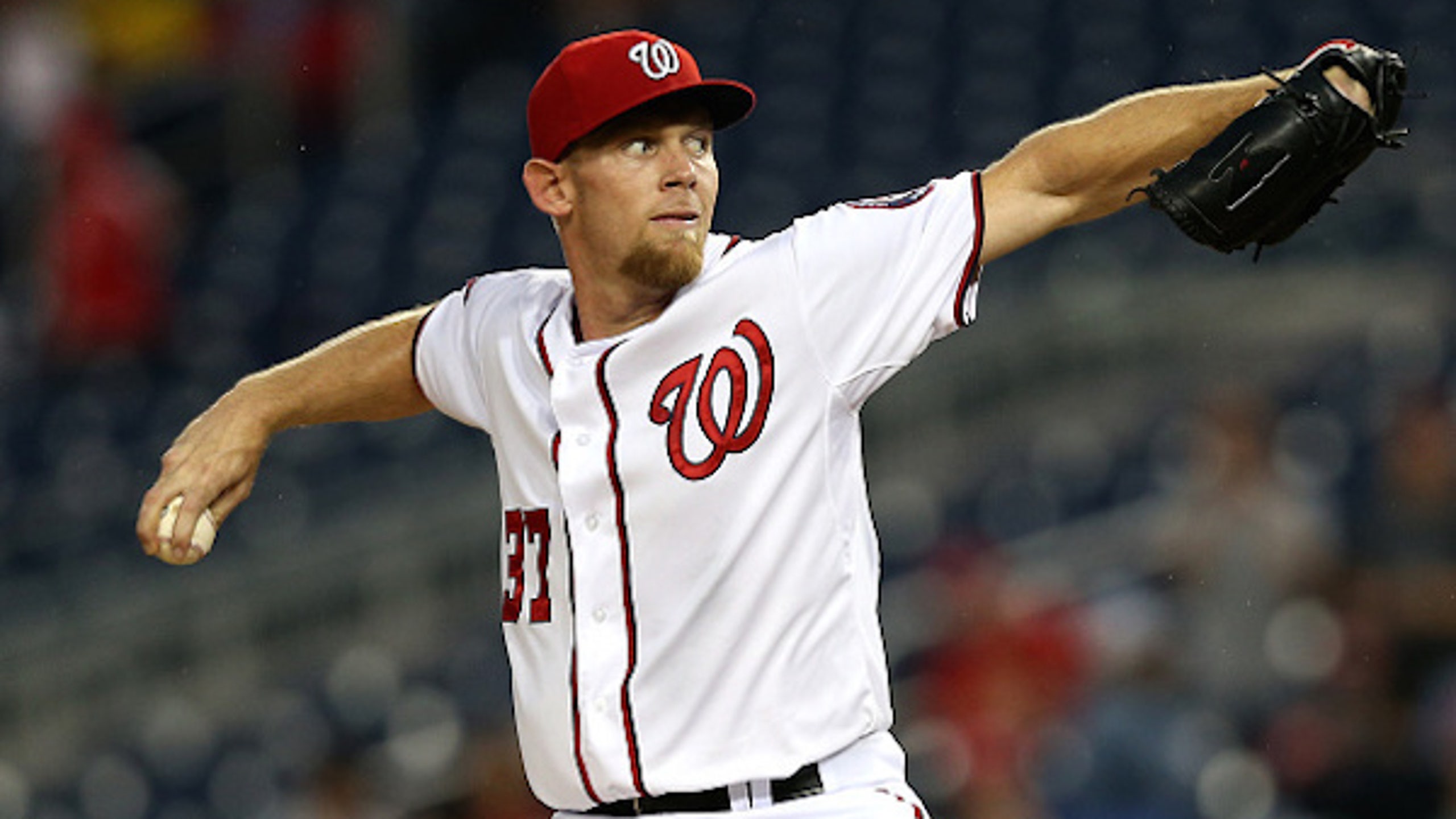 MLB Quick Hits: Keeping a positive 'Natitude'
BY foxsports • May 31, 2015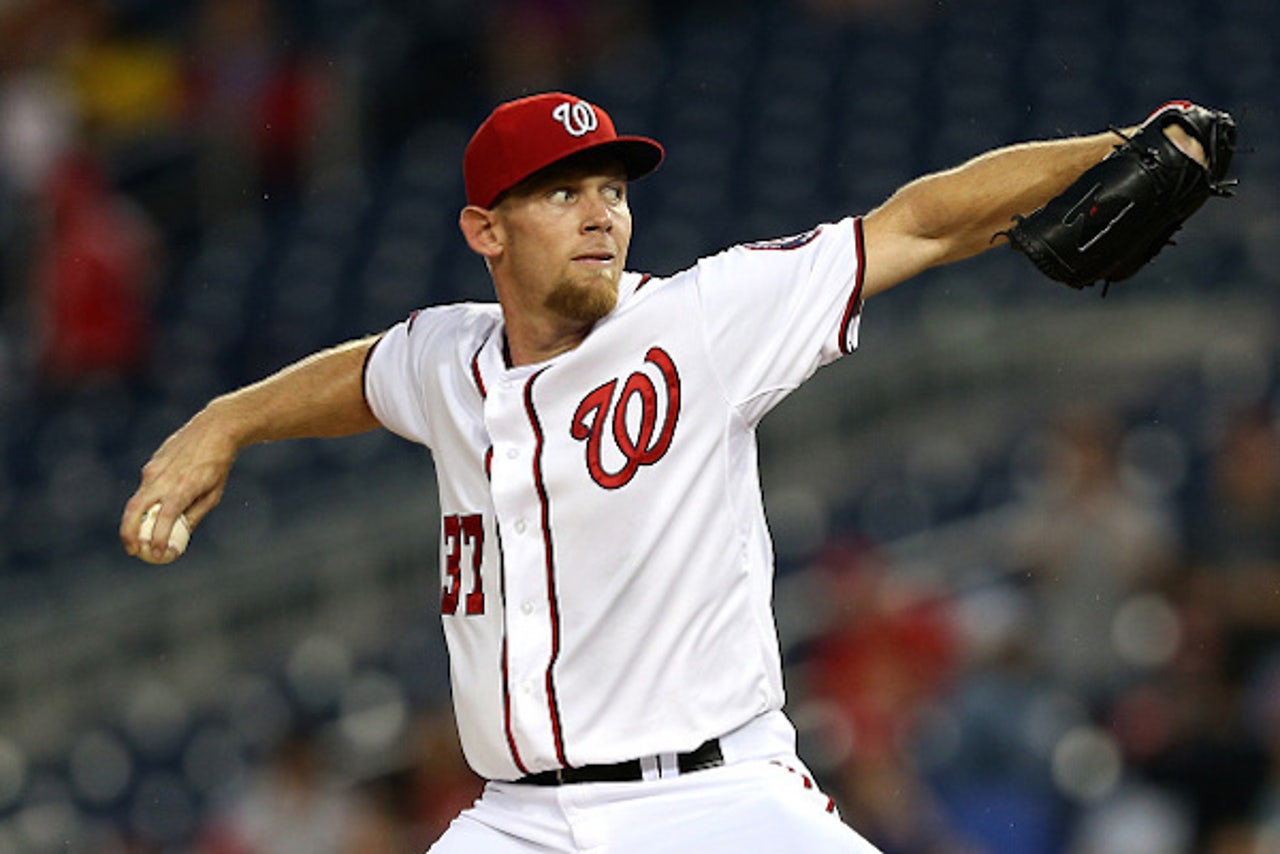 This hasn't been the best week for the Washington Nationals.
The bad news started with slugger Jayson Werth, who is batting just .208 this season. He's out indefinitely with a broken wrist and can be safely dropped in fantasy leagues.
But there's more. In addition to losing Werth, the Nationals placed Stephen Strasburg on the DL with a stiff neck, which is a bit troubling. Strasburg lasted just 16 pitches in last start, and he's 3-5 with a 6.55 ERA in 10 games this season.
If there's a silver lining, it's that Strasburg's issues don't appear to have anything to do with his actual arm. Strasburg is obviously a risky buy-low candidate, but we know what he's capable of when healthy. Just don't pay too much.
In other news...
Sell-high alert: Houston Astros starter Dallas Keuchel pitched a complete game shutout with a career-high 11 strikeouts on Saturday. Keuchel has been unreal this season (1.76 ERA), but he's still a low strikeout pitcher (6.3 SO per 9 on his career). You have to imagine he'll have a hard time remaining this dominant, so it might be time to shop his gaudy stats around a bit. 
Well, that was quick. Josh Hamilton didn't take long to show off his old form, as he homered twice on Friday night. Here's a great interview on Hamilton discussing his comfort level in Texas.
As I was writing this, Paul Goldschmidt managed to hit another home run against the Brewers. Aside from Bryce Harper, there's not a more productive hitter in baseball right now.
Regression isn't supposed to happen all at once, right? Detroit Tigers SP Shane Greene allowed five homers in two innings to an Angels offense that has been anemic this year. That's brutal, especially since Greene had allowed just three homers all season before his big blow up.
Colorado Rockies starter Chad Bettis took a no-hitter into the 8th inning on Friday against the Phillies, which was hard to see coming, to say the least. Bettis has a career 1.6 WHIP.
How about this for a debut? Chi Chi Gonzlez made his first start in the bigs for the Rangers, and he carried a no-hitter into the 6th inning. 
Can a hitter do anything cooler than hit a walk-off grand slam? Padres catcher Derek Norris, a great platoon option against LHP if you have the roster space to hack that, pulled that off this weekend.
Sean Doolittle is back on the disabled list, so you'll need to look elsewhere for your saves. Tyler Clippard should take on the role for the A's moving forward. 
First base is full of viable fantasy contributors, but deeper league players should keep an eye on Marlins 1B Justin Bour. He's available in 99 percent of leagues, he's batting cleanup behind Giancarlo Stanton, and he has a 1.016 OPS in 61 at-bats so far. Bour had an .889 OPS last season in AAA, so maybe he's a late bloomer and some of this production is real. Keep him on your watch list.
There were some serious concerns about the lack of power in the Mets lineup to start the season, particularly from Lucas Duda. Those worries are being pushed aside some now, as Duda has hit six homers in his last eight games. Keep riding him.
Finally! Robinson Cano went deep for the first time since April 14th. It had been 171 plate appearances for Cano without a homer. Along with Hanley Ramirez, he's a regression candidate to start putting up better numbers soon.
---