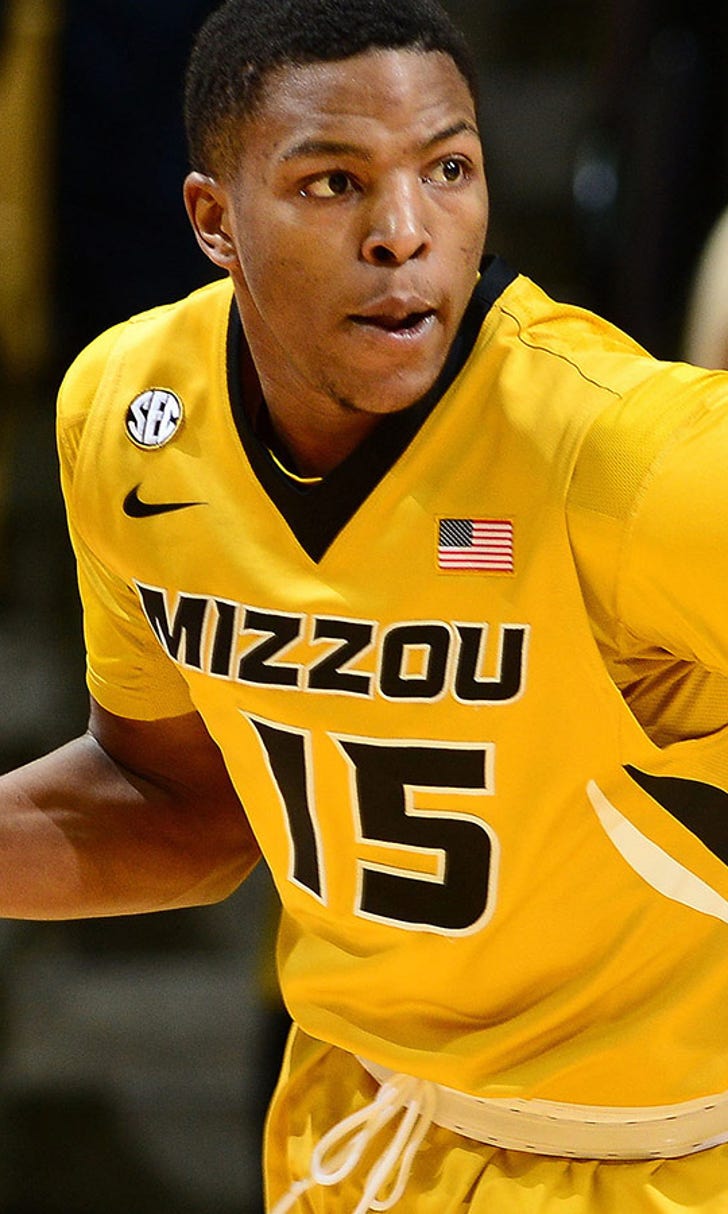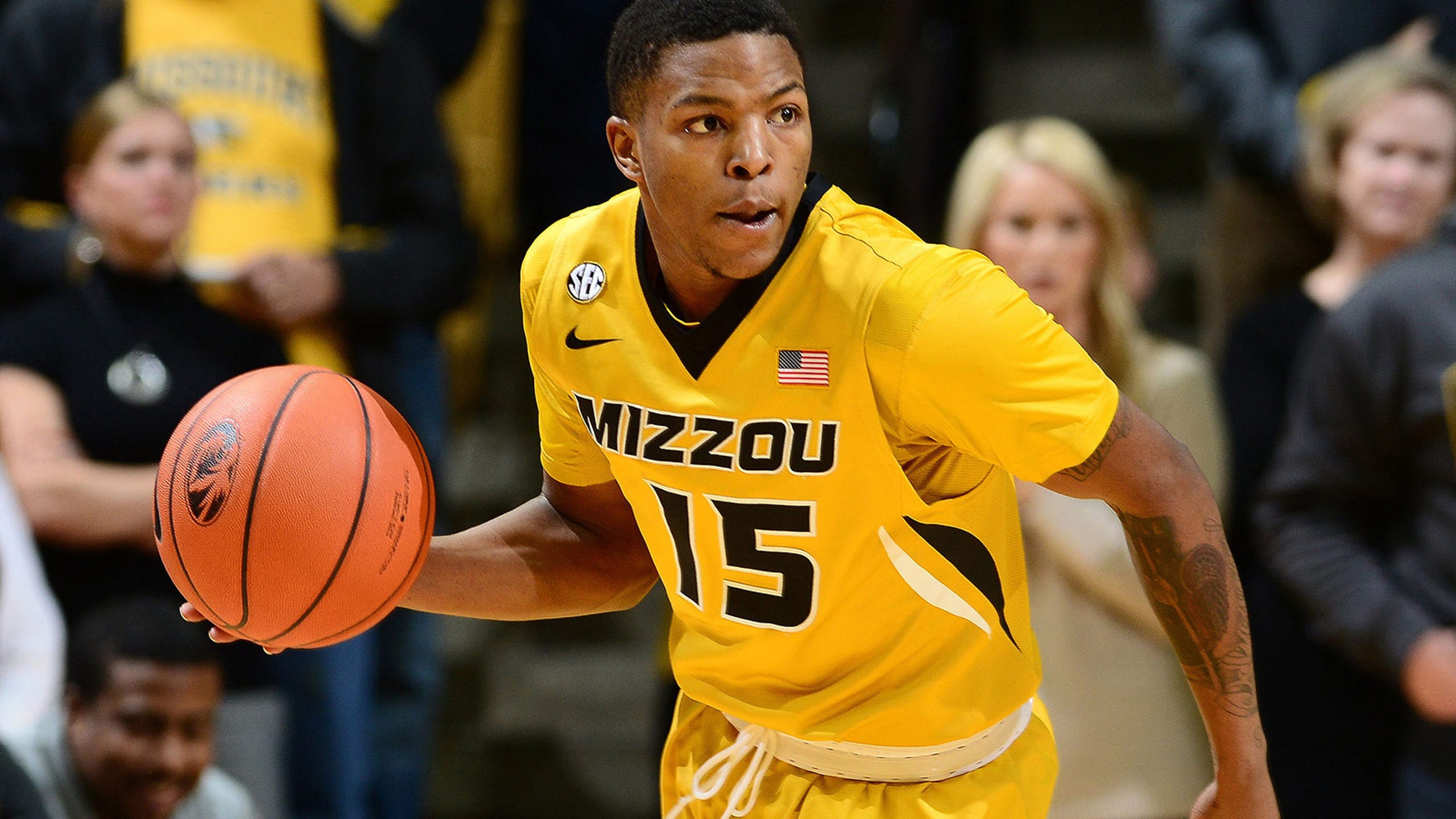 Mizzou's Wes Clark is growing up fast -- out of necessity
BY foxsports • January 30, 2015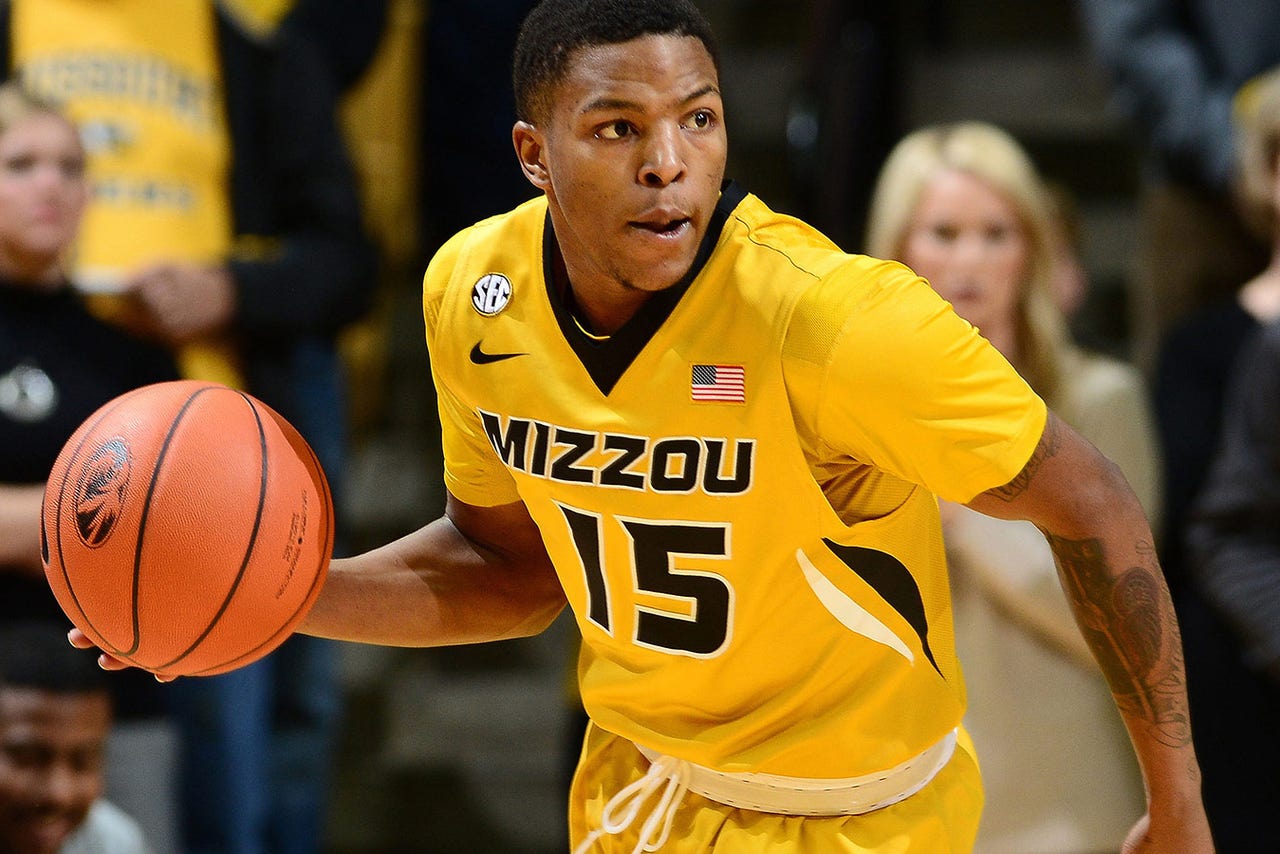 The transition from role player to primary creator for the offense always figured to come with a few growing pains for Missouri's Wes Clark.
In a perfect world, coach Kim Anderson could have let the sophomore guard's game blossom naturally as more capable leaders carried the offense. But these young Tigers don't have that luxury, and their best chance at success rests on Clark improving quickly and accepting his new responsibilities.
He already makes key contributions as the team's best perimeter defender, averaging nearly two steals per game. Even though he's only a sophomore, teammates often cite him as one of Mizzou's most vocal leaders.
Clark's second half in a 74-67 overtime win against LSU to open SEC play brought the first signs of more offense, and he finished that game with 13 points and three assists. Since then, despite a six-game losing streak, Anderson has noticed Clark doing much more to assert himself on the offensive end.
"I think that's one thing that we lacked," Anderson said in the SEC coaches teleconference earlier this week. "We weren't getting the ball to the basket as much so that we could either get easier shots or make plays for other people or get it inside or whatever it is."
Jordan Clarkson, Earnest Ross and Jabari Brown handled most of those duties a year ago, when they scored more than 70 percent of Mizzou's points and dished out more than two-thirds of its assists. Sophomore forward Johnathan Williams III made significant strides to become a go-to guy inside and he's capable of exploiting mismatches against slower big men on the perimeter, but the Tigers still needed someone to take on a similar role in the backcourt.
Clark's confidence may have taken a hit when he shot just four of 23 from the field during a dismal three games at the Maui Invitational, and he never had more than 10 attempts in nonconference play after an embarrassing 69-61 home loss to Missouri-Kansas City to open the season. SEC play brought a dramatic change, with Clark taking at least 11 shots in all seven games.
They're not always the kind of chances Anderson would like to have, but sometimes it's still better than the alternative for Missouri's lackluster offense. Tough shots have started to go down more frequently for Clark, and he's actually improved his season field-goal percentage slightly by shooting better than 37 percent in league play.
He added a decent stepback jumper to his repertoire, and the 6-foot-1 Detroit native continues to gain confidence in beating opponents off the dribble. His decision making has gotten better as well, with nearly 2.5 assists for every turnover in conference play.
Clark is at his best when he's hitting from beyond the arc, and he hit three 3-pointers on his way to a career-high 19 points in Thursday night's loss to Kentucky. It marked the fourth time he's reached double figures in his last six games and erased any concerns about how he'd recover from missing two free throws at the end of a 61-60 loss to Arkansas.
His assist numbers are on the rise as well with 16 in the last three games to raise his season average to a team-best 3.2 per game. As Clark's contributions increase, other Tigers should find it easier to avoid trying to do too much on the offensive end.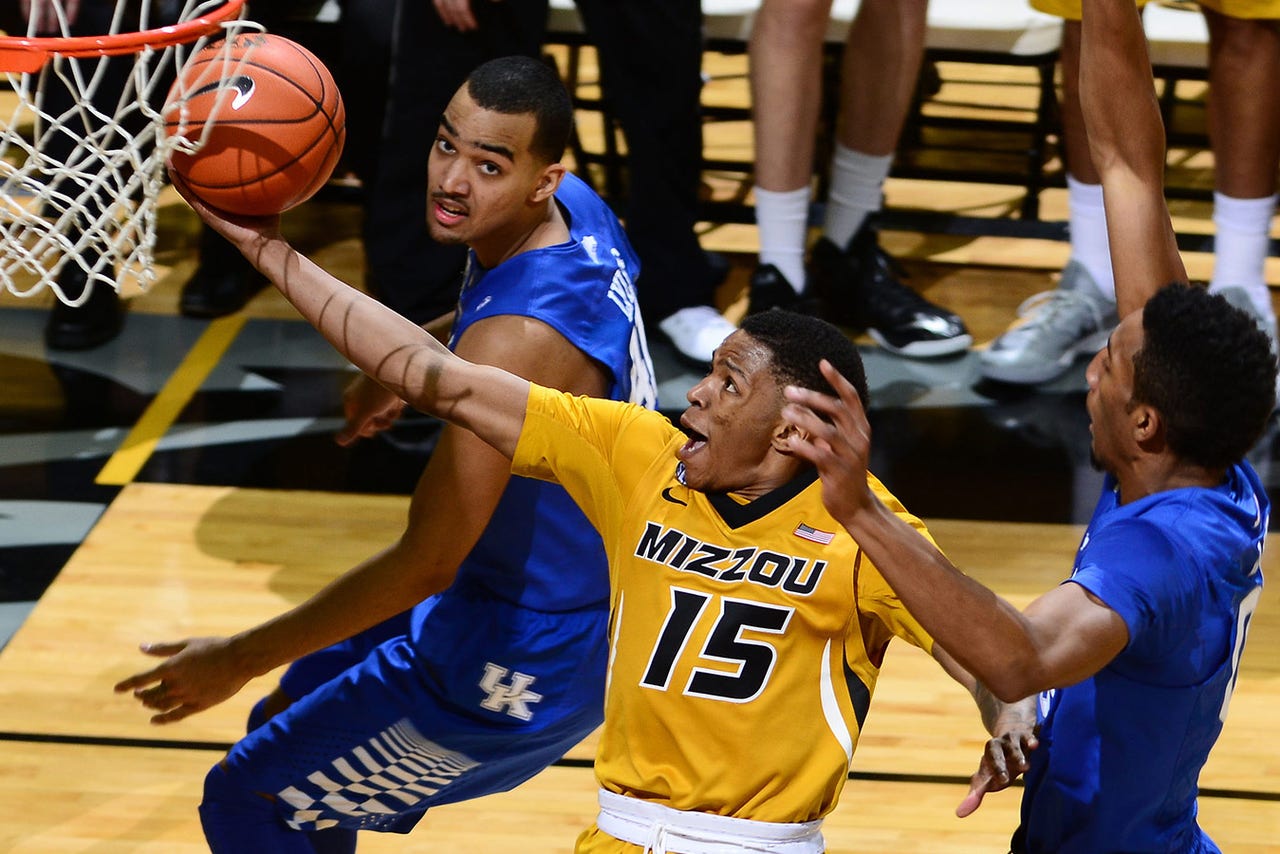 Watch the Ole Miss-Mizzou game at 3 p.m. Saturday on FOX Sports Midwest and FOX Sports Kansas City.
"I think we're starting to understand maybe our roles and what we do well and what we don't do well and accepting the fact that, 'Hey, maybe I'm not a guy that can take the basketball and dribble through three people and jump up at the basket and dunk it,'" Anderson said. "I think that we are doing a better job both as players and coaches at defining our roles and what we need to do to be successful."
Like most of his teammates, Clark still has a long way to go to become the leader Missouri needs him to be. But heading into Saturday's home game against Ole Miss, it's clear he's improving and ready to accept the challenge.
You can follow Luke Thompson on Twitter at @FS_LukeT or email him at lukegthompson87@gmail.com.
---