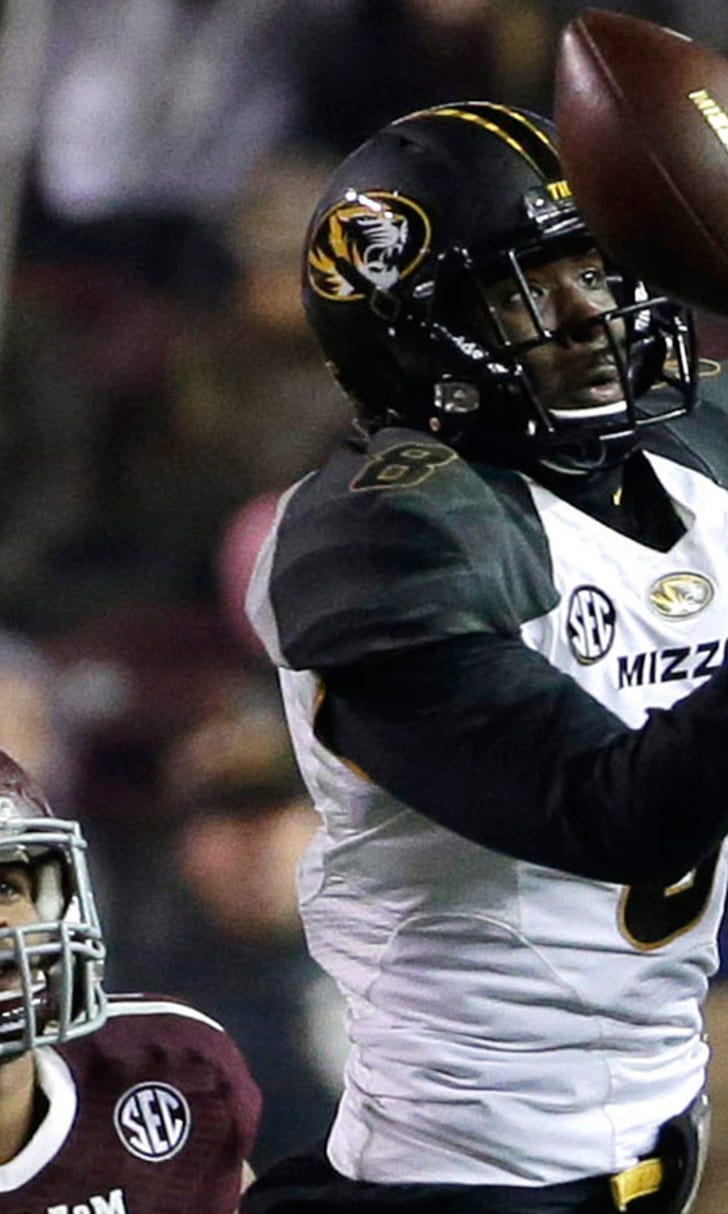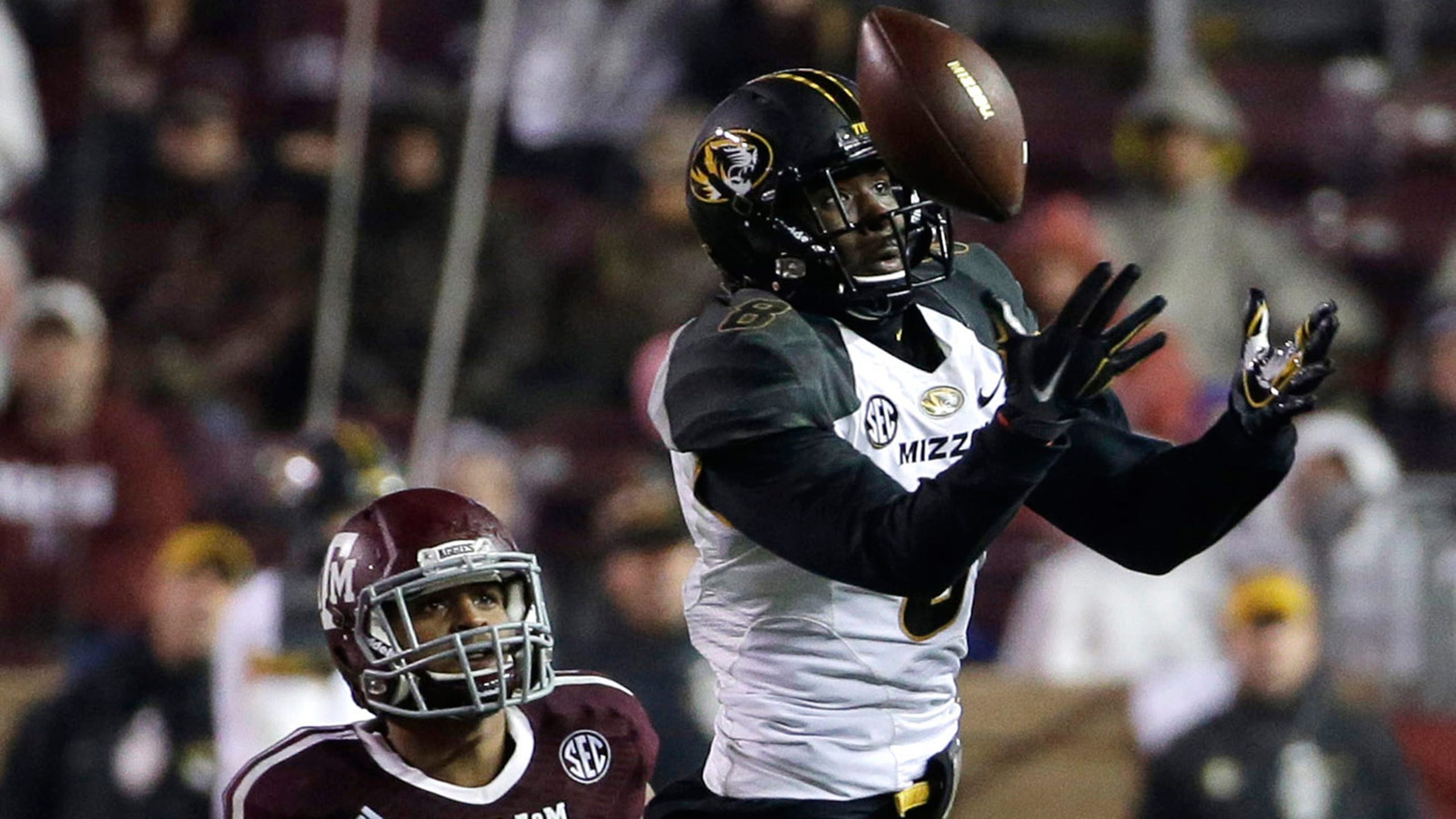 Mizzou's offense takes off with top wideouts finally all healthy
BY foxsports • November 17, 2014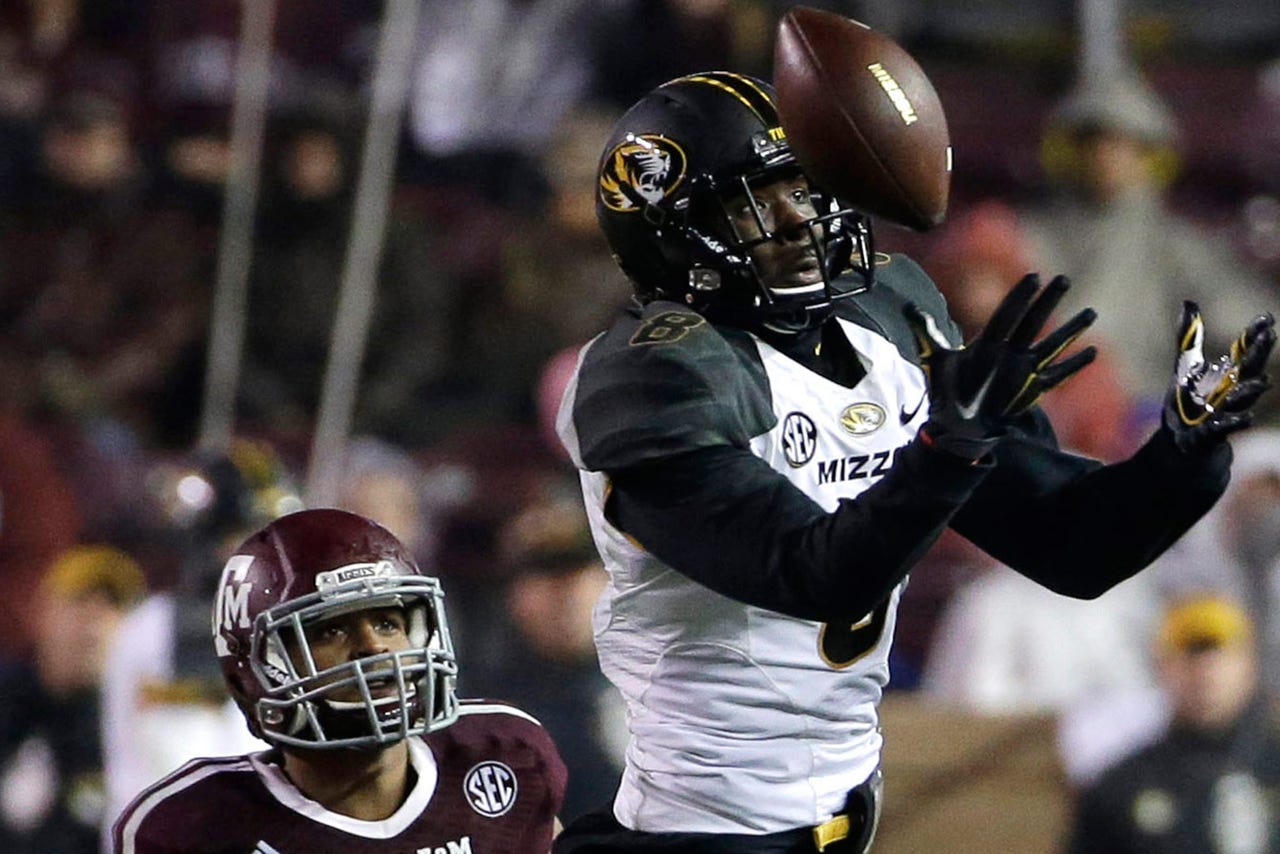 COLUMBIA, Mo. -- It turns out the answer for Missouri's passing woes may be as simple as regaining all of its weapons.
Darius White finally returned to full health Saturday at Texas A&M, and the senior provided an immediate boost for an alarmingly thin receiving corps. Two highlight-reel catches in key moments only scratched the surface of the difference White made for quarterback Maty Mauk and the Tigers in a 34-27 road win.
"It was big having Darius back out there, just to spread the field out, because now you're not just going to be, 'Oh, let's worry about Bud (Sasser) and Jimmie (Hunt) on the left side,'" Mauk says. "Now you've got Darius back out there and he's just a guy that I know."
The three senior wide receivers spent the summer getting even more comfortable with Mauk in Columbia, and their chemistry has been obvious any time they step on the field. That didn't change in College Station, where the trio combined for 17 catches and 223 yards.
Despite having the lowest yardage total by a considerable margin, White's performance stood out thanks in large part to an outstanding back-shoulder catch on a 16-yard fade route to the end zone, Mauk's first touchdown pass to anyone other than Sasser in six SEC games. Two drives later, tailback Russell Hansbrough put the Tigers ahead for good when he scored from 49 yards out, a play that wouldn't have been possible without White's remarkable one-handed catch in the rain to convert a third-and-5.
"He's a guy that I know like the back of my hand," Mauk says. "I know where he's going to be on scramble stuff. I know what he's going to do, and for him to be back out there and not just out there but making plays for us, that's something that we've been waiting on."
White's return also took some pressure off Sasser, who has been Mauk's go-to guy virtually any time the Tigers need to pick up yards. He says all three seniors expect to make plays in clutch situations, and Hunt also caught passes for two big third-down conversions.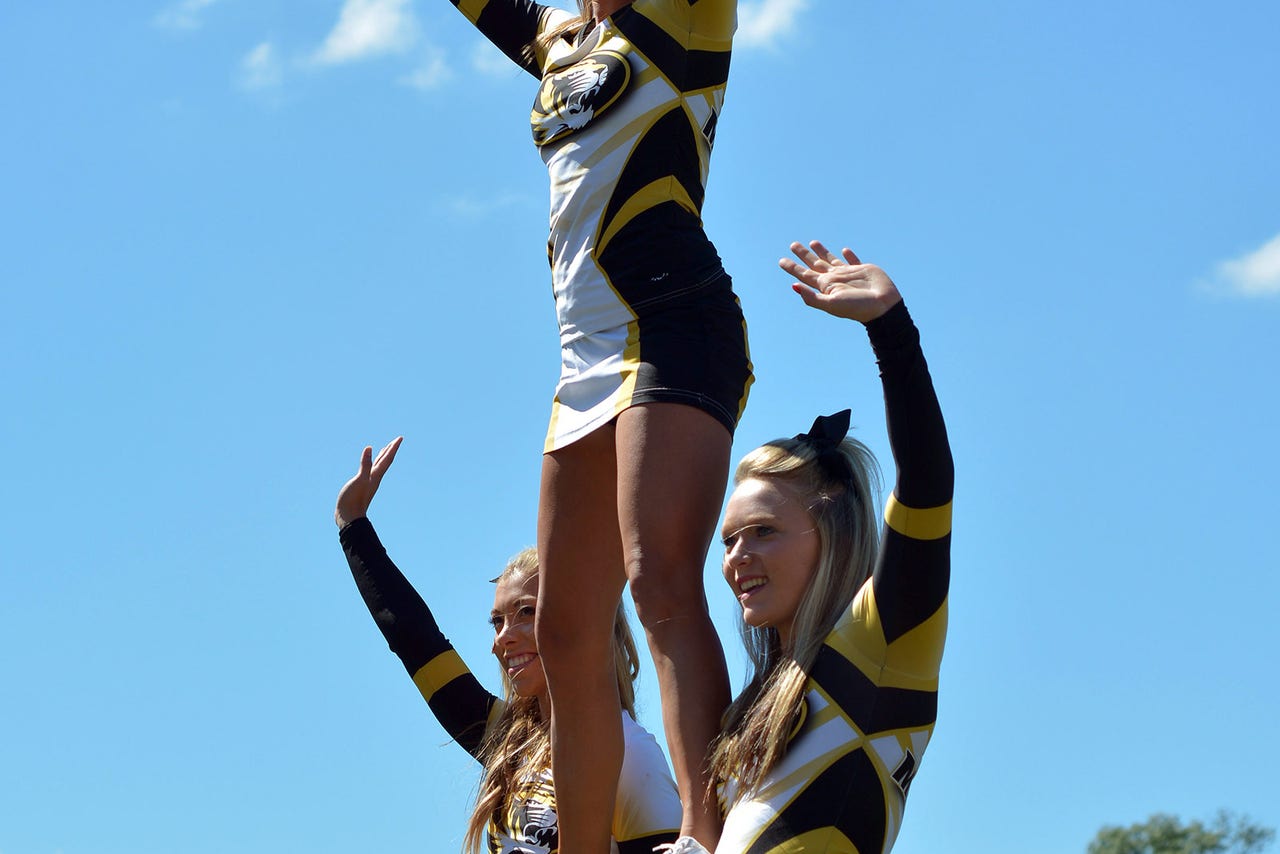 Lookin' good! Check out our gallery of SEC cheerleaders.
Coach Gary Pinkel acknowledged White's role in Mizzou's offensive explosion, while also noting several other Tigers stepped up and made big plays. But to truly understand the importance of the trio to the team's air attack, it's instructive to look at the alternatives when one or more haven't been able to play.
White missed four starts and didn't look close to 100 percent at Florida with a pair of groin injuries, and knee issues kept Hunt from playing in Mizzou's 21-20 win at South Carolina. Their replacements in the starting lineup didn't have a single catch, with the exception of Wesley Leftwich's crucial 26-yard reception during the Tigers' improbable fourth-quarter rally against the Gamecocks.
Leftwich and freshman J-Mon Moore may yet prove to be key contributors for this offense, but they're clearly not yet ready to be considered offensive threats. That makes things a lot easier for opposing defenses, and it's why Mauk's passing numbers have plummeted when one of his top three options is on the sideline.
Weaker competition plays a role, of course, but Mauk has averaged 246 yards per game and thrown for 15 touchdowns in five games with everyone healthy, compared to just 133.5 yards per game and four touchdowns in four games when one or more have been out. That contrast becomes even more pronounced with the inclusion of the Tigers' worst offensive performance of the year, when Mauk went 6 for 18 for 20 yards in a 42-13 win over Florida with White in the starting lineup, but clearly not at 100 percent.
He's hinted previously that he could have played in a similar condition at Kentucky, but instead elected to sit out and use the bye week to get some extra recovery time. The Tigers won 24-14 without him, and Hunt says it's an example of how Mizzou has kept its long-term goals in mind.
"We have to finish strong," Hunt says. "So if it's not necessary for him to try and get out there and hurt himself or pull a muscle or anything else, we're going to let him rest and get better."
The strategy paid off last week in College Station, where Mauk and his running backs also got plenty of help from the offensive line in its best performance of the season. Now equipped with its full arsenal of receivers, the Tigers' offense may be rounding into form at just the right time.
You can follow Luke Thompson on Twitter at @FS_LukeT or email him at lukegthompson87@gmail.com.
---