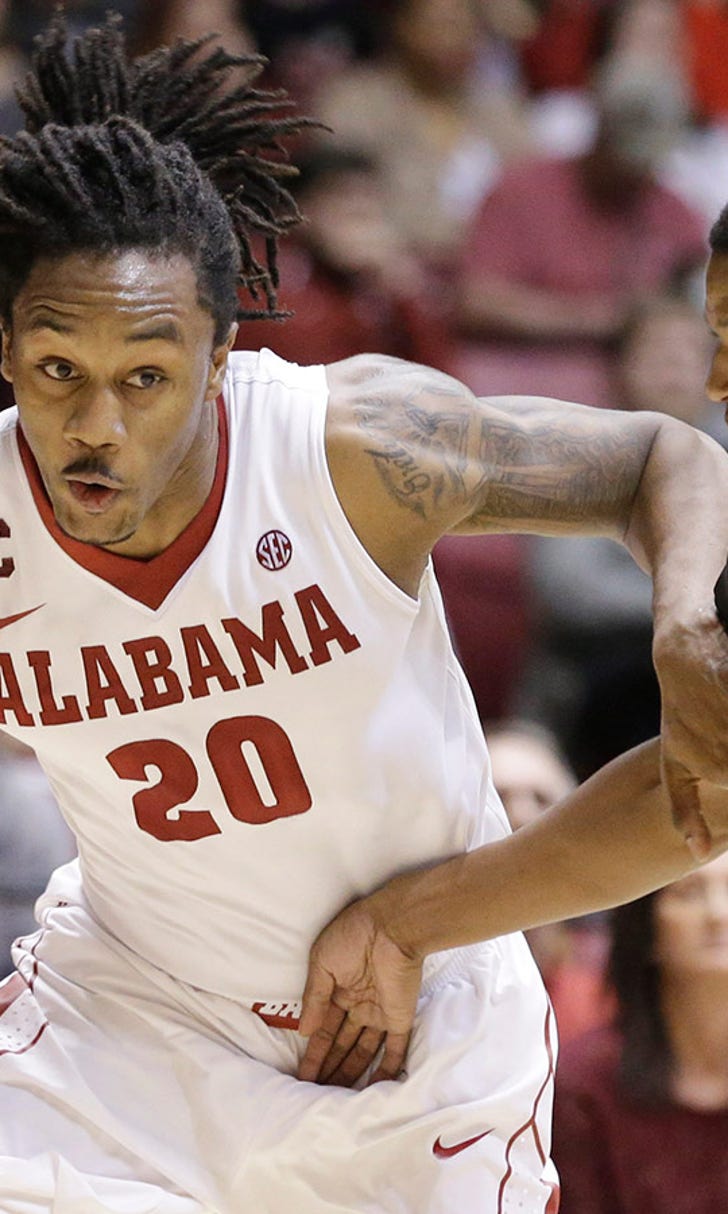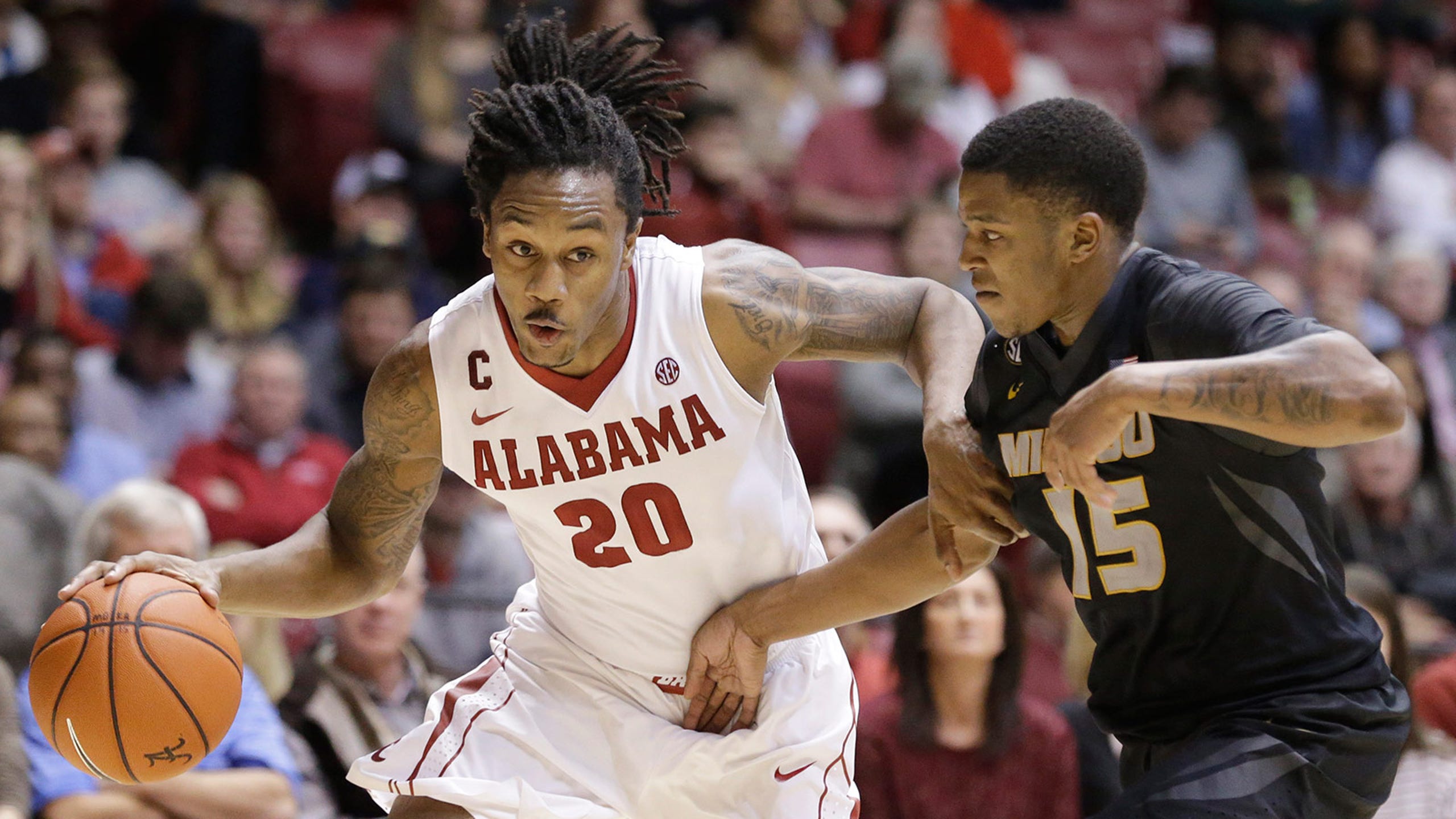 Missouri can't keep up with Alabama, lose 62-49
BY foxsports • February 4, 2015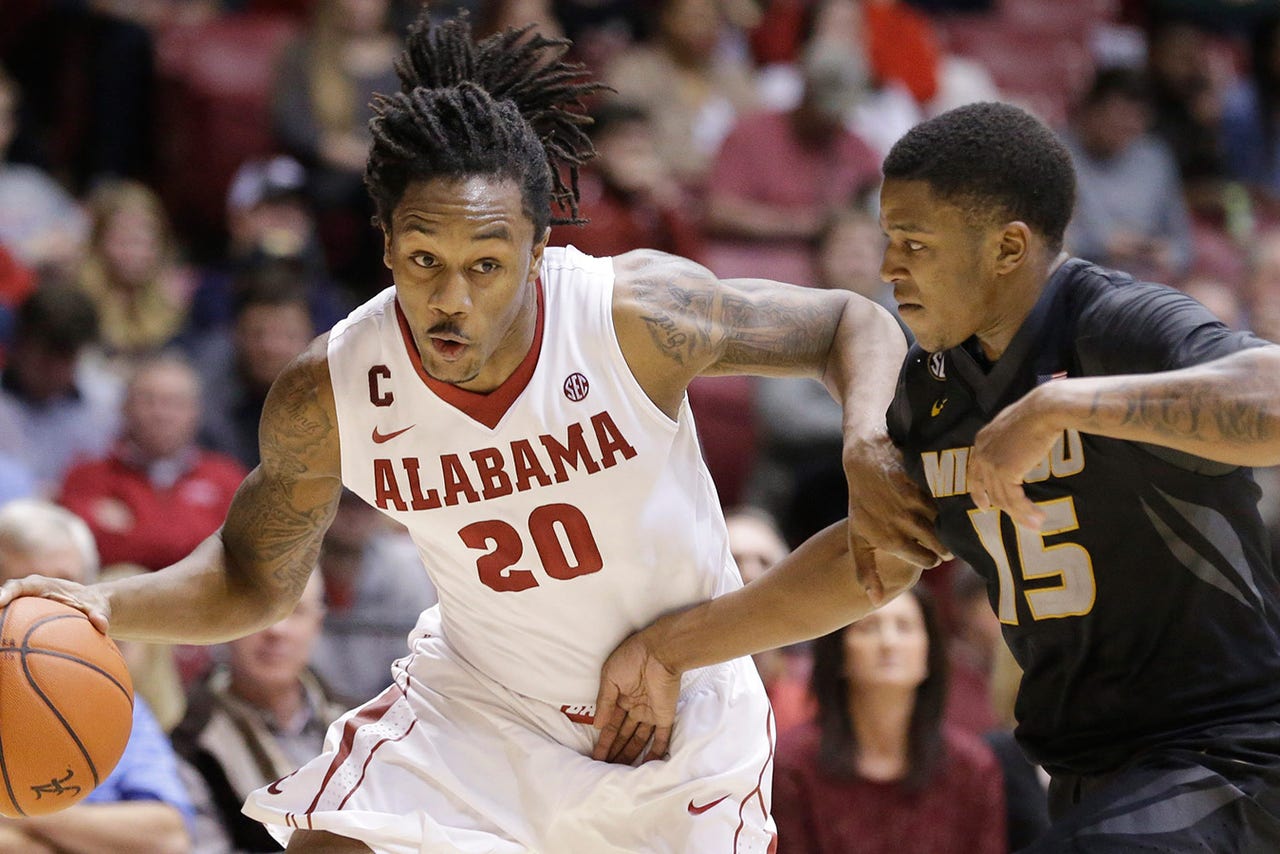 TUSCALOOSA, Ala. -- Retin Obasohan grabbed a rebound to start a fast break, then delivered a behind-the-back pass to Levi Randolph for a dunk with eight minutes left.
The Crimson Tide didn't score another field goal, or need one. Randolph scored 20 points and Obasohan did a little bit of everything in Alabama's 62-49 victory over Missouri on Wednesday night, including setting up that emphatic final basket.
"I saw Levi trailing the whole time and I knew he was going to be open," Obasohan said.
The Tide (14-8, 4-5 Southeastern Conference) bounced back from two straight losses to hand the Tigers (7-15, 1-8) their eighth consecutive defeat.
Obasohan scored 12 points and Shannon Hale had 10 for Alabama. Randolph, whose career high of 33 points came in the last meeting with Missouri, made 3 of 6 3-pointers and 5 of 6 free throws.
Keanau Post was the Tigers' only double-digit scorer, finishing with 11 points. Leading scorer Johnathan Williams III had only one of his seven points in the second half.
Keith Shamburger had assists on 11 of Missouri's 18 baskets.
"It was a close game until the last three or four or five minutes," Missouri coach Kim Anderson said. "We just haven't been able to hit the big shot.
"We had two airballs and missed a wide-open layup. When you're a young team that's struggling those things tend to pile up on you, and that's what happened tonight."
Obasohan, making just his third start of the season in relief of No. 2 scorer Ricky Tarrant, also had eight rebounds and four steals for the Tide.
"Defensively he made some unbelievable hustle plays to ignite our team," Alabama coach Anthony Grant said.
Tarrant missed his second straight game with a lower right leg injury.
Missouri took the lead briefly on Namon Wright's 3-pointer to open the second half but shortly after that Alabama scored six straight points to take control back. The Tigers couldn't put together any kind of run after that, failing to reach 50 points for just the second time this season.
"I thought we missed some good shots," Anderson said. "That's something that's bugged us, especially lately, especially depending too much on 3-point shots and not getting to the free-throw line."
Alabama built a 39-30 on Randolph's 3-pointer with 13:25 left. Wes Clark responded with a 3 for the Tigers and Post added a basket and foul shot.
Randolph pushed the lead to double digits on a 3-pointer and the final dunk with 8:00 left. The Tide did the rest of its scoring from the free throw line but the final margin was still the biggest.
SOLID SUB
Retin Obasohan also had 11 points against No. 1 Kentucky after being held scoreless and playing a total of 12 minutes in the previous three games.
POOR SHOOTING
Missouri starters Wes Clark (2 of 13) and Namon Wright (2 of 10) both struggled from the floor. Each scored six points.
TIP-INS
Missouri: Made 18 of 56 shots (32.1 percent) and 4 of 23 3-pointers (17.4 percent). The Tigers committed just 10 turnovers.
Alabama: Has won all three meetings with Missouri at Coleman Coliseum. The Tide made 24 of 34 free throws.
UP NEXT
Alabama visits LSU on Saturday.
Missouri hosts Texas A&M on Saturday.
---