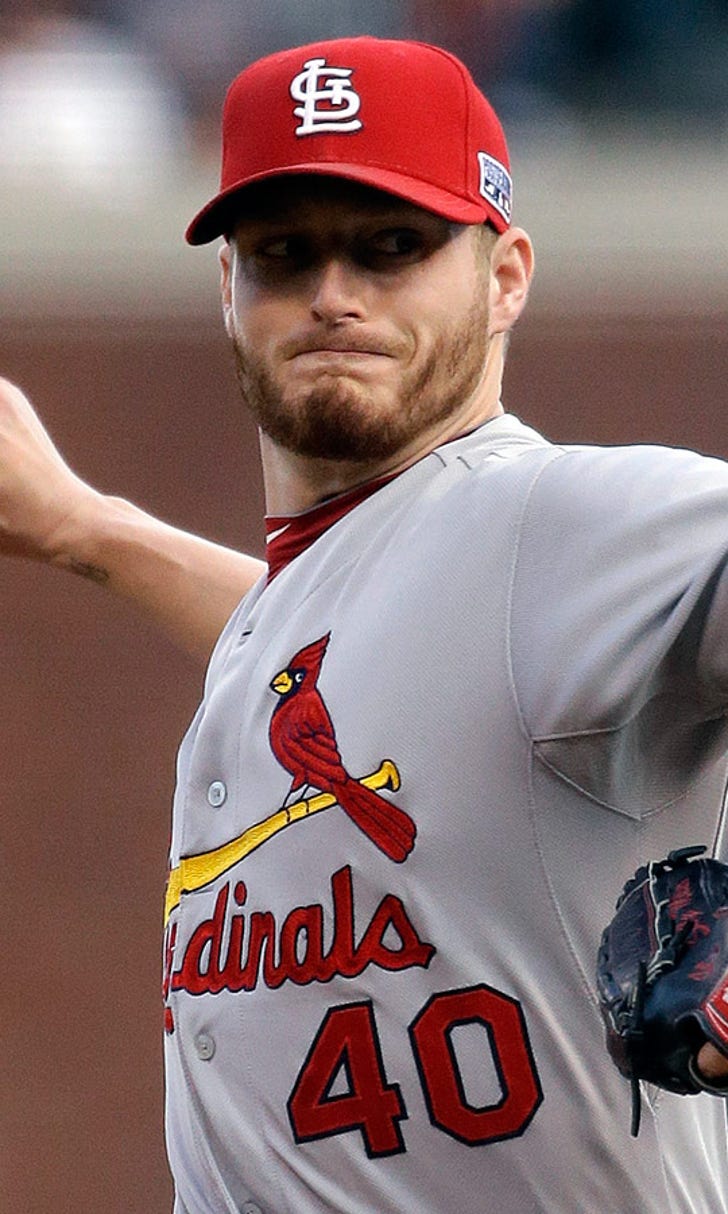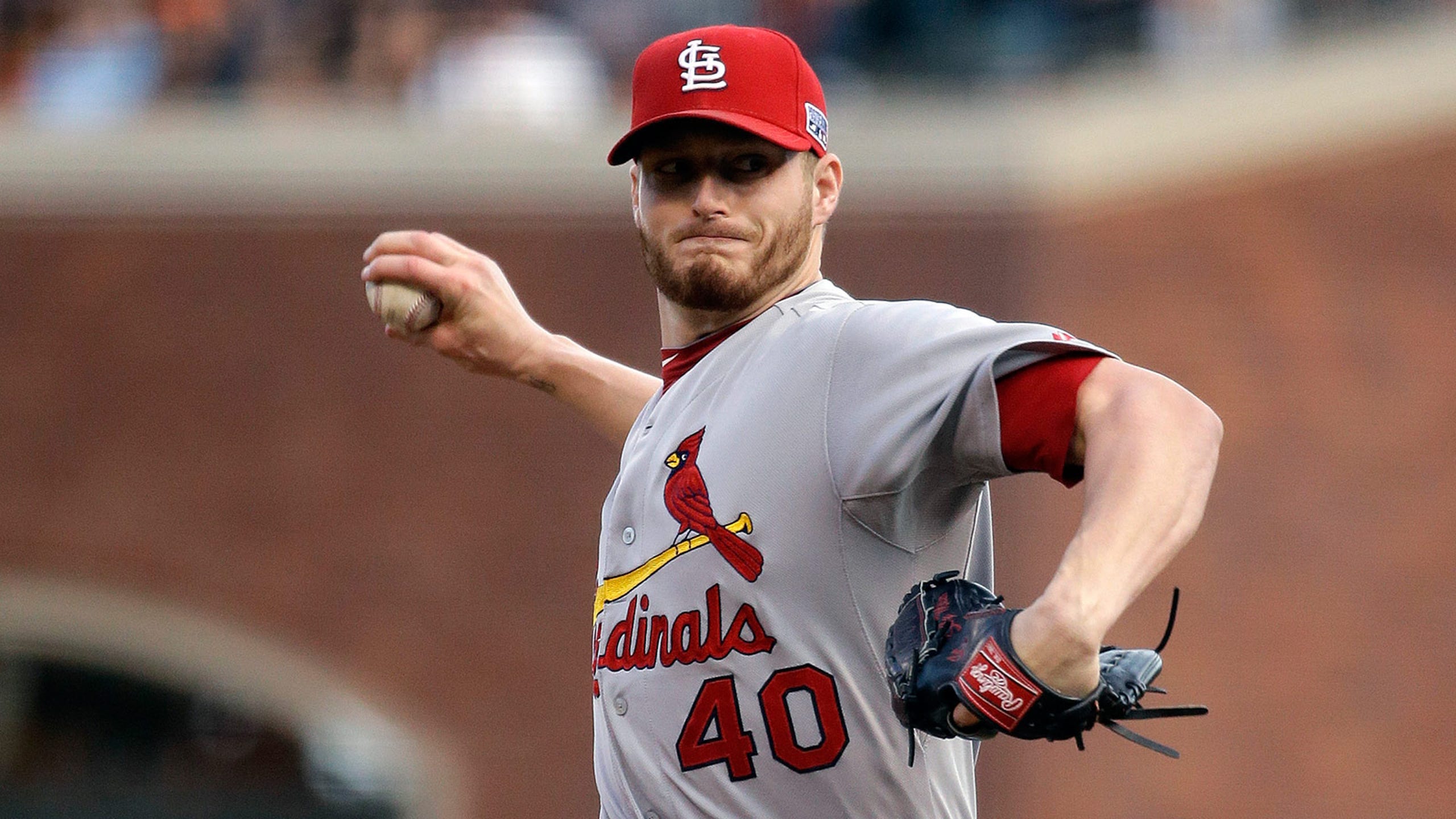 Miller excited to join Braves' young, talented rotation
BY Cory McCartney • November 18, 2014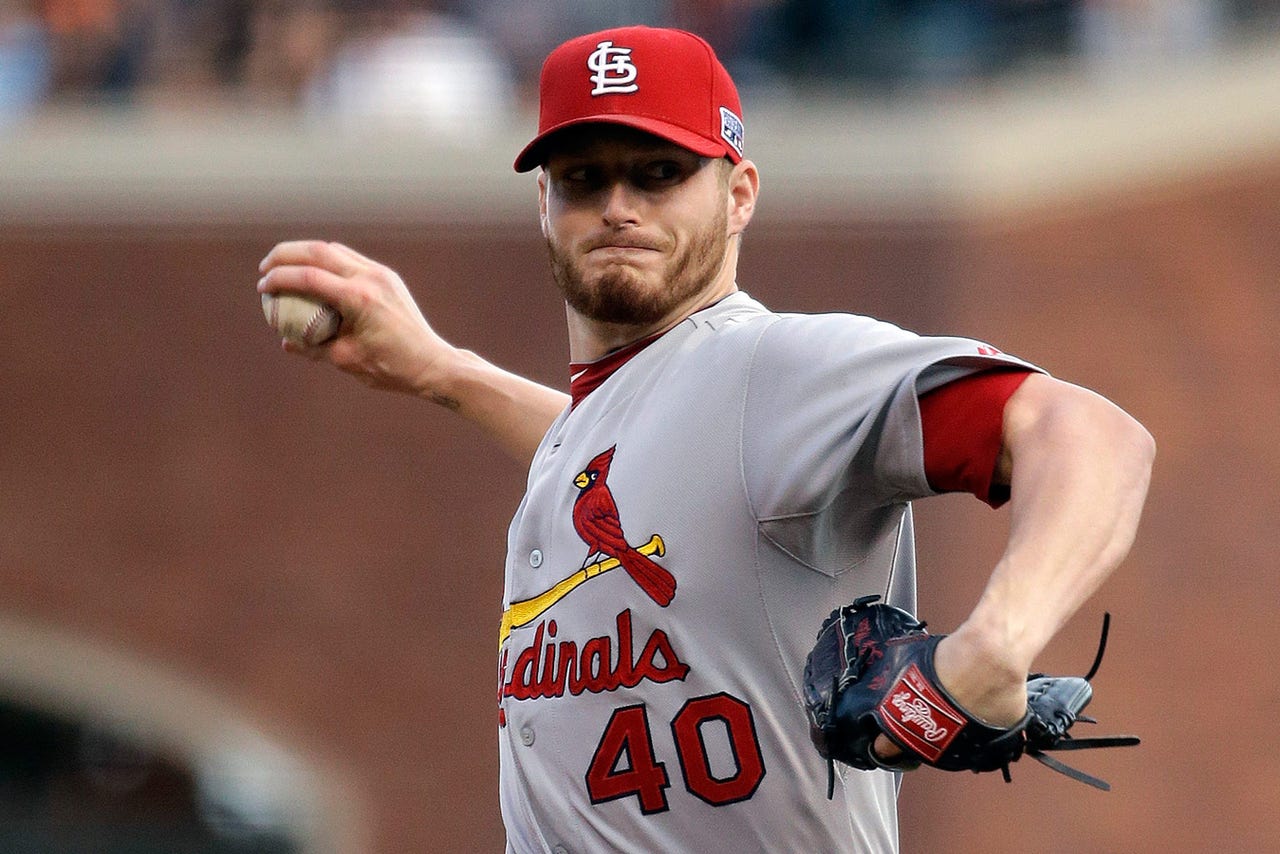 ATLANTA -- Shelby Miller never saw this coming.
Drafted by the Cardinals in 2009, he'd spent his entire career with the one organization, but he's excited about what lies ahead after Monday's trade to the Braves.
"You never really expect the unexpected," Miller said during a conference call Tuesday. "There is always a possibility for it to happen, but you don't know about it until it actually does. I look at it in a positive way. I'm going to a great team and a great organization. I'm really excited to be a Brave."
The right-handed pitcher was sent to Atlanta along with righty prospect Tyrell Jenkins, for Jason Heyward and Jordan Walden.
It's a difficult trade for Braves fans considering Heyward's ties to the area and the expectations that came with him.
The right fielder homered in his first major-league at-bat and made the All-Star Game as a rookie. He had a huge fan in Hall of Famer Hank Aaron.
"He can certainly bring the excitement back, not only for Atlanta but also for African-American players," Aaron said in 2010. "We do need to have many, many more Jason Heywards."
But now the Braves turn their attention to a rotation that was in need of help and got it in the form of Miller, who finished third in the 2013 National League Rookie of the Year voting.
He'll now team with Julio Teheran, Alex Wood and Mike Minor to form the backbone of Atlanta's starting staff. Teheran and Wood are 23, Miller is 24, and Minor is 26.
"It's an extremely talented rotation," Miller said. "We're extremely young. But at the same time, we know what our goal is and what we need to be successful."
Miller went 15-9 in '13 with a 3.06 ERA, a 1.206 WHIP and a 169/57 strikeout-to-walk ration in 173 1/3 innings. He regressed a tad in his second season, posting a 10-9 record, a 3.74 ERA and 127 strikeouts in 183 innings.
He admits he relied on his four-seam fastball during his rookie season and at the urging of St. Louis ace Adam Wainwright, focused on developing his secondary pitches.
When Justin Masterson was dealt to the Cardinals from the Indians last season, he helped Miller work on his two-seam fastball.
"I started throwing [the two-seamer] a lot and I started going deeper into games and being a little more efficient," Miller said. "As a starting pitcher, that is what your manager and your team wants. I just want to be the best starting pitcher I can be. I think that pitch is going to help me be that."
That change helped him increase his wFB from 9.0 as a rookie to 13.3 this past season and he went at least six innings in eight of his last 10 starts, posting a 2.93 ERA in that span. By comparison, Miller went at least six innings in just nine of his first 22 starts.
That finishing stretch helped him see what it's going to take for him to pitch at a high level as he joins the Braves.
"I think I know what I need to do in 2015 to be that much more successful and just try to compete the best I can," Miller said. "I think I will definitely bring that to the table and be the best pitcher I can, and not really a thrower. I'm here to be the best pitcher I can."
Miller talked to Braves pitching coach Roger McDowell by phone earlier in the day and says he's heard nothing but great things about him.
The change in zip codes wasn't on his radar, but Miller is putting his focus on what he can do in this young, talented rotation.
"I'm glad they brought me here and gave me this opportunity," he said.
---