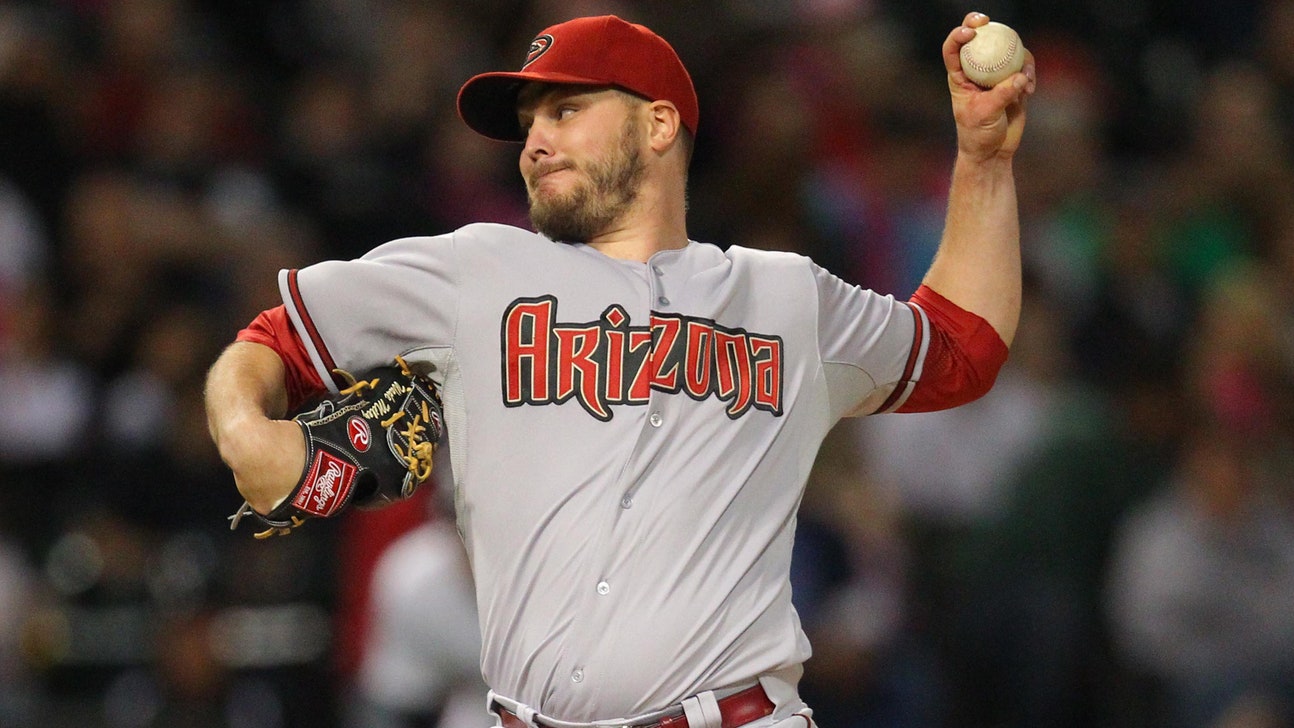 Miley sharp as D-backs down White Sox
Updated
Mar. 4, 2020 4:32 p.m. ET

CHICAGO (AP) -- Wade Miley took advantage of Phil Cuzzi's low strike zone to cool off Jose Abreu and the rest of the White Sox.
Miley pitched seven strong innings, Cody Ross had three hits and the Diamondbacks beat the White Sox 4-3 Saturday night.
Miley (3-3) allowed two runs on four hits while striking out six and not allowing a walk. His only mistake came on an 0-1 pitch in the fifth inning that Paul Konerko hit over the left-field fence for a two-run home run.
"There was a real good low strike zone. Wade did a good job of staying down there," manager Kirk Gibson said. "Phil Cuzzi was calling them down in the zone. That's why it's good to keep the ball down there, and they have to swing at that, and we got good results off of it.
Former White Sox closer Addison Reed flirted with disaster in his first meeting against his former team before getting his 11th save in 12 chances. Reed, who was traded to the Diamondbacks in the offseason, gave up a leadoff single to pinch hitter Conor Gillaspie, who ended up scoring on Alexei Ramirez's two-out single. Ramirez stole second but was stranded after Reed got Konerko to bounce out to second.
"The best thing is we got the win, but against these guys, it was a little more fun," Reed said. "It was fun -- any time you get a win it is fun -- but against these guys, it is a little more special for me."
Chicago lost for just the second time in seven games.
White Sox starter Jose Quintana (1-3) went six innings, allowing three runs on seven hits with five strikeouts and a walk. The left-hander was done in by a rough fifth inning.
Alfredo Marte hit an RBI double in the fifth and then scored on A.J. Pollock's single. Martin Prado extended Arizona's lead to 3-0 with an RBI sacrifice fly. The Diamondbacks worked the count, forcing Quintana to throw 29 pitches in the inning.
"It was just one inning. The fifth inning. I wanted to throw good pitches in good spots, but they hit it. I can be better," said Quintana.
Miley faced the minimum through the first four innings. He consistently got ahead of White Sox hitters and got help from a double play in the fourth.
"We tried to battle back there at the end. We didn't have much going all game, mainly because their guy threw great," Konerko said.
Konerko's homer was his first of the season and the 435th of his career, moving him past Juan Gonzalez and Andruw Jones for 43rd on the career list.
Konerko, playing his 18th and final season, has been used as a bench player this season. He was playing first base for Abreu, who is nursing an ankle injury while hitting in the DH spot. Abreu was 0 for 4 with three strikeouts after going 3 for 4 with a home run in Friday's win.
"I wasn't going to let him (Abreu) beat us," Miley said. "We pitched him like it was 0-2 from the start. We were able to get him to swing at some breaking balls down."
Arizona picked up an insurance run in the seventh. With the bases loaded and one out, Miguel Montero lined a single off the glove of right fielder Moises Sierra, who appeared to lose the ball in the lights, to give the D-backs a 4-2 lead. White Sox reliever Zach Putnam escaped further damage by getting Aaron Hill to ground into a double play.
NOTES: Diamondbacks starter Chase Anderson is scheduled to make his major league debut Sunday. ... White Sox bench coach Mark Parent filled in for manager Robin Ventura, who missed the game to attend his daughter's graduation.
---