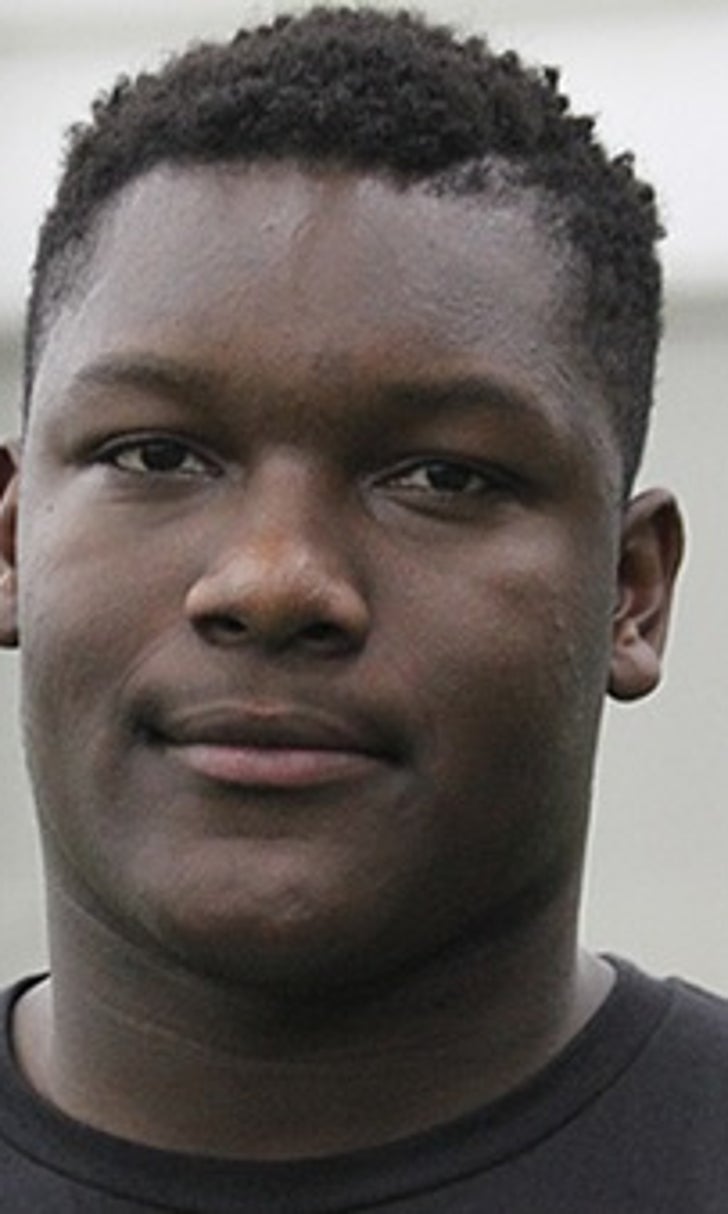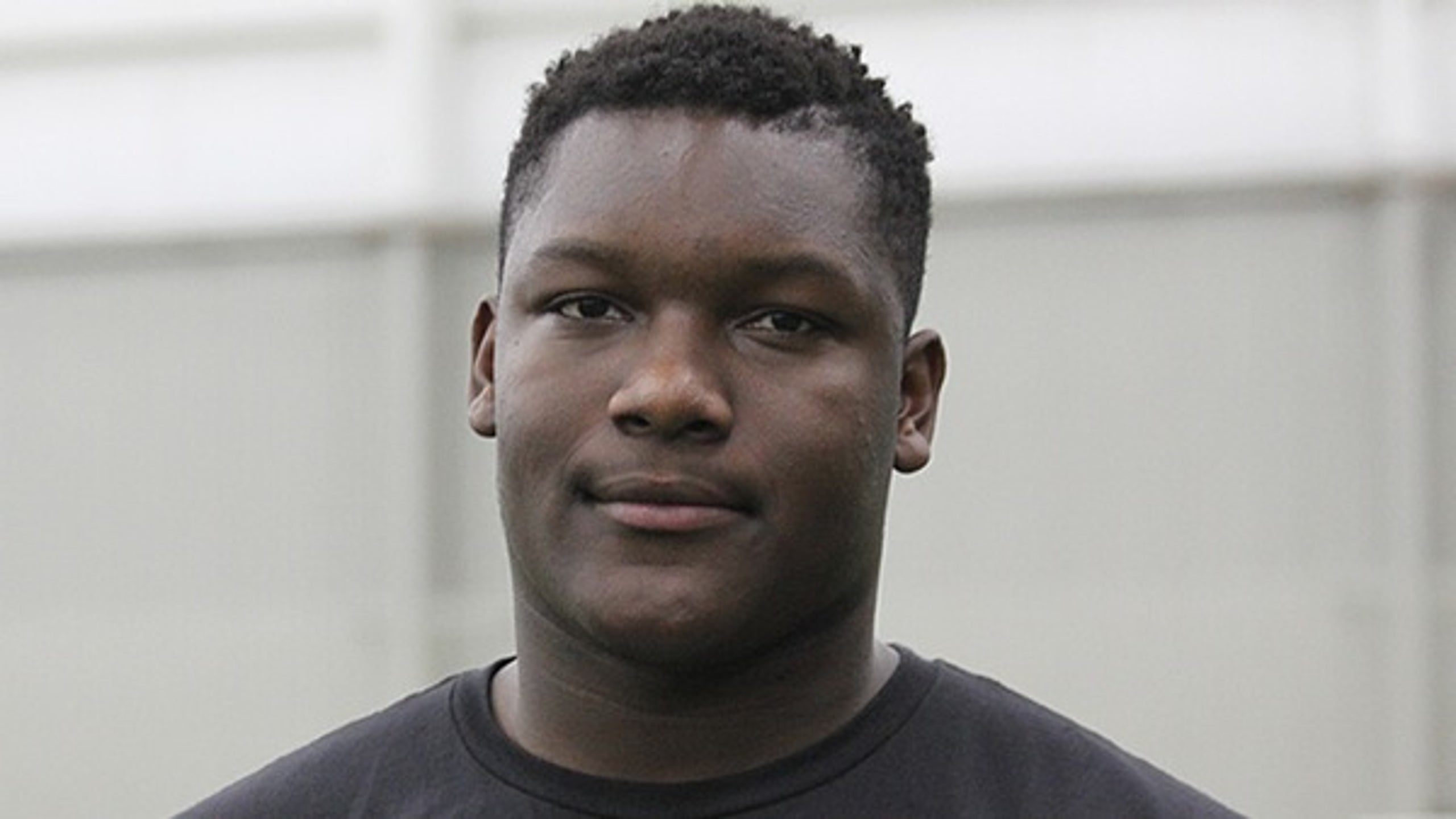 Midwest Recruiting Notebook
BY foxsports • March 24, 2015
News and Notes

- In advance of Saturday's EFT Adidas Showcase in Chicago, a bus of some of the top prospects attending the camp will be making stops at Michigan State, Michigan,Western Michigan, Eastern Michigan, and potentially Notre Dame. That will include four-star linebacker Bryce Youngquist, who is coming in from California, highly recruited defensive tackle Naquan Jones, and others.



- Michigan will host Louisville commit Desmond Fitzpatrick again on Tuesday. The Scout 300 wide receiver told Scout he will take his time with a decision. He keeps in contact with the Louisville staff, but we are also told Michigan head coach Jim Harbaugh also keeps in close contact and recently made it clear the Farmington High standout is a priority.



- Michigan State is beginning to turn up the heat with West Bloomfield (Mich.) wide receiver Trishton Jackson. Since the bulk of Jackson's film is as a quarterback, the Spartans may have to see him in camp or the spring evaluation period before an offer can be discussed, but he is a rising name in the state of Michigan.



- Alabama offered Kentucky commit Landon Young. A Scout 300 prospect, the Lexington Lafayette prospect is currently ranked as the nation's #19 offensive tackle.



- Arizona State extended an offer to Southfield (Mich.) four-star running back Matt Falcon. The 6-foot-1, 210-pound Falcon has visits to Notre Dame and Tennesseecoming up.



- Michigan offered one of the top 2017 kids in Ohio, Akron Hoban running backTodd Sibley, an early-four star prospect. He has visited the Wolverines before, butOhio State is considered to be the early team to beat.



- Toledo was the first school to offer Maine South (Ill.) class of 2017 OL Kevin Jarvis, a big, powerful kid who should receive a lot of interest over the next two years. 



- Purdue will host an early prospect to watch in Warren (Ill.) Gurnee 2018 wide receiver Micah Jones. A big 6-foot-3 youngster, he is also looking to visit Notre Dame in the coming weeks. 



Recent Commitments

- Notre Dame picked up LaGrange (Ill.) Nazareth Academy cornerback Julian Loveover the weekend. Love is a good athlete who also plays running back for his school. He has good ball skills, smooth change of direction, and the tools to develop into a good one for the Irish. He is currently one of the higher ranked three-stars in the Midwest.



- Pittsburgh added Lakewood (Ohio) St. Edward safety Tony Butler. He camped at Michigan State last summer, so has familiarity with Pat Narduzzi and some of his staff. Butler is a long kid with cover skills who has experience at corner, but his size and skill set should translate really well to safety.



- Redford (Mich.) Thurston cornerback Alonzo McCoy committed to Toledo. He's an explosive cover man with leaping ability and good speed who we felt would add power-five offers and may still, so he was a good pick-up for the Rockets at this time.



- Indianapolis (Ind.) Ben Davis wide receiver Stori Emerson committed to Miami (Ohio). Emerson is a good-sized kid who has played well in recent 7-on-7s and will give the Redhawks a legitimate size/athleticism combination on the outside. Last week, they also added an Indiana quarterback in Noah Wezensky. He has good size, works hard, is smart, and has added good weight and strength recently. 



- Toledo (Ohio) Central Catholic linebacker Zach Sandwisch committed to West Virginia last week. He's a kid with an excellent nose for the ball and good straight line speed who recovered from injury to have a highly productive junior year.



Sleeper of the Week

Portland (Mich.) offensive tackle prospect Mark Brooks is a 6-foot-7, 255-pound kid who is athletic enough to play stand-up outside linebacker and play basketball for his school. He also shows some nastiness and finish on his film. At this point, we need to see him in person, but he is very intriguing on his film based on his frame and athleticism.



Underclassman of the Week

Iowa City (Iowa) West wide receiver Oliver Martin stood out on film. He's a good athlete with good ball skills who is an intriguing young prospect. The in-state schools are already showing some early interest. 
---