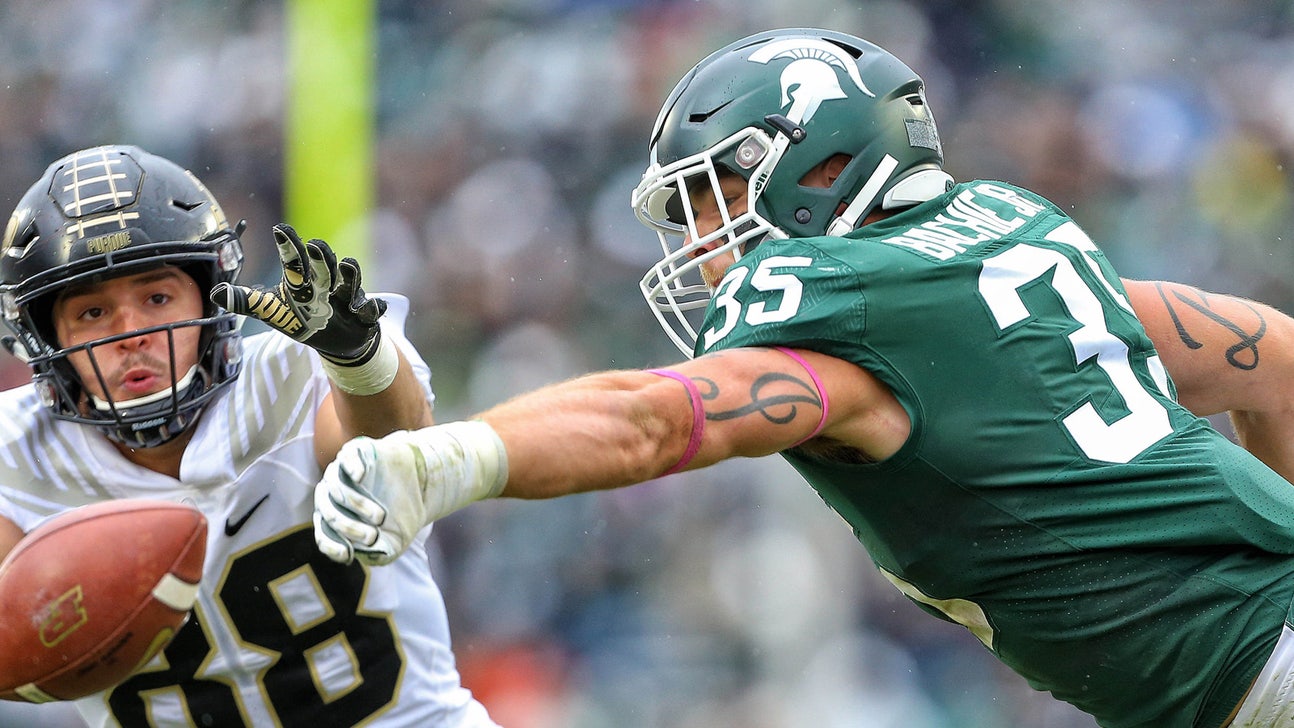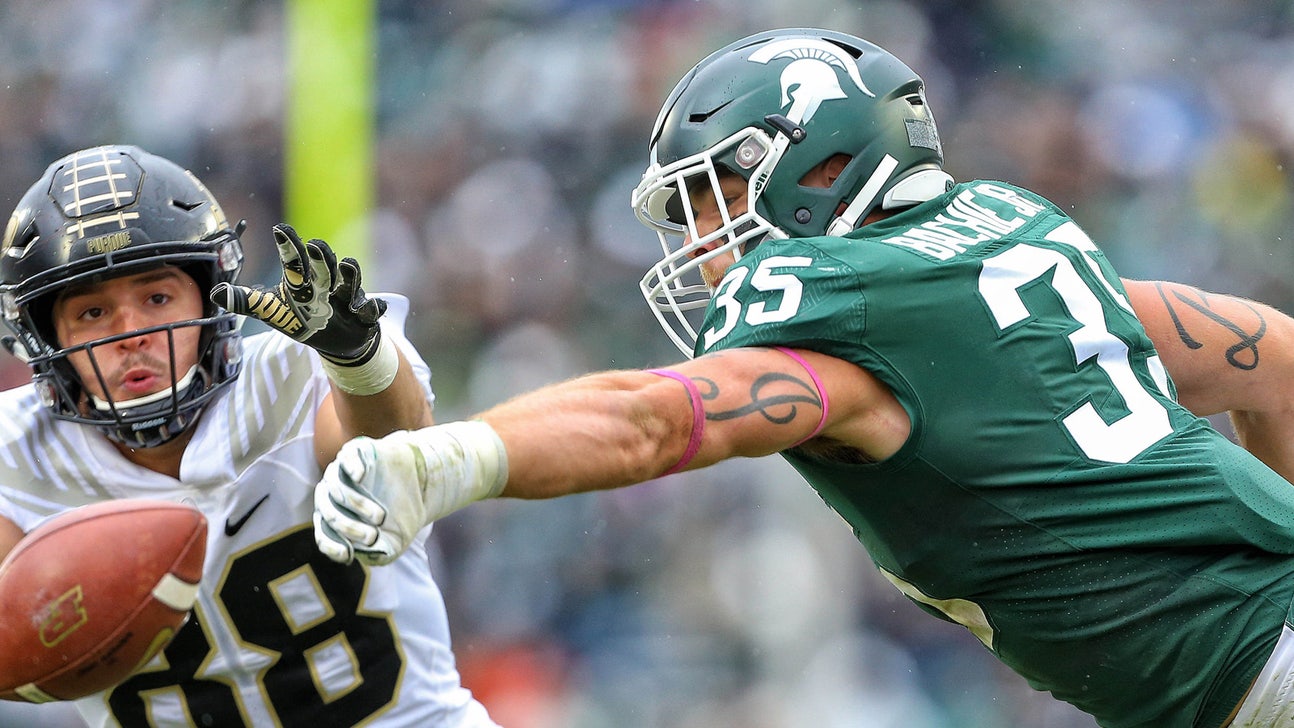 Michigan State will lean on Ohio guy Joe Bachie vs. Buckeyes
Published
Nov. 7, 2018 7:45 a.m. ET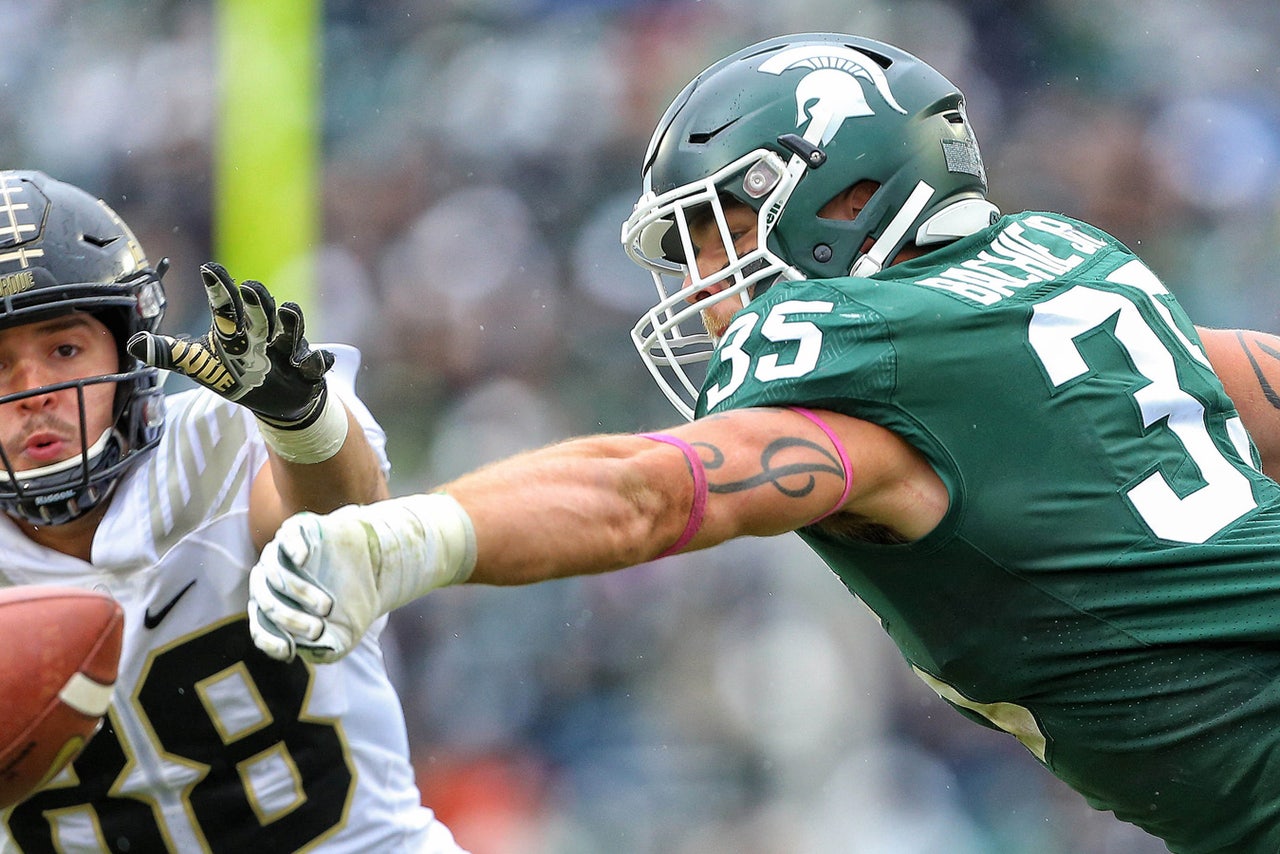 EAST LANSING, Mich. (AP) -- When No. 24 Michigan State hosts No. 8 Ohio State, the Spartans will be leaning on an Ohio guy.

Middle linebacker Joe Bachie spearheads Michigan State's top-ranked defense. He is the team's leading tackler and an unquestioned leader. His work ethic and preparation are exemplary.

In fact, the player from Brook Park, Ohio, reminds Spartans coach Mark Dantonio of a Buckeyes star from the 1980s.

"I go back and I look at all the players that we've been around in the past years. And not to disrespect anybody that's been here, but Chris Spielman to me is a guy that when I was at Ohio State as a graduate assistant, he was just coming in as a freshman," Dantonio said.

"That guy was watching film every day. That guy was playing 100 miles an hour on field during practice. He had good motor, he had good skills, great skill set, as well. And I see that in Joe Bachie. ... He's an athlete in a variety of sports, I've said that many times, and also he prepares and he gets himself ready to go. And he's a great leader, as well. People sort of follow him or he rubs off on people, however you take it."

The Spartans do follow Bachie, last week's Big Ten Defensive Player of the Week. He leads by example and by words. Co-captain Khari Willis says Bachuie "walks the talk."

"People can sense when someone's real, and someone's genuine. As a co-leader with him, that's something that I admire about him," Willis said. "Joe gets out there, he speaks his mind, and he goes and performs. The way he is, the things he does on the field, it's very, very rare that you have a personality to match that."

Bachie isn't old enough to remember Spielman, so the comparisons don't mean as much to older fans. Spielman, now a broadcaster, was a two-time All-American middle linebacker, Lombardi Award winner and College Hall of Famer. He went on to earn All-Pro honors with the Detroit Lions in a 10-year NFL career.

"To be honest, I never really watched him. . I watched (Ohio State linebacker James Laurinaitis) when I was younger. He was somebody that, on Saturday, I'd get excited to watch," said Bachie, who grew up an Ohio State fan, and still has some of his childhood Buckeyes gear stashed away in a box somewhere.

To Bachie and 27 other Ohio-born Spartans, this game means more than most, meaning that last year's 48-3 loss stings.

"I think about it a little bit because I'm from Ohio. I've got buddies of mine who will rag on me a little bit because of that," he said. "But we just know we've got to play better, and that's what we're going to try to do.

"A little something extra, just like the Michigan game to a lot of the Michigan guys, this Ohio State game is a big game for me. I grew up an Ohio State fan most of my whole life basically, until high school, and all my buddies back home, my family, friends -- they're Ohio State people. So it's going to be a good one to hopefully get this year."
---