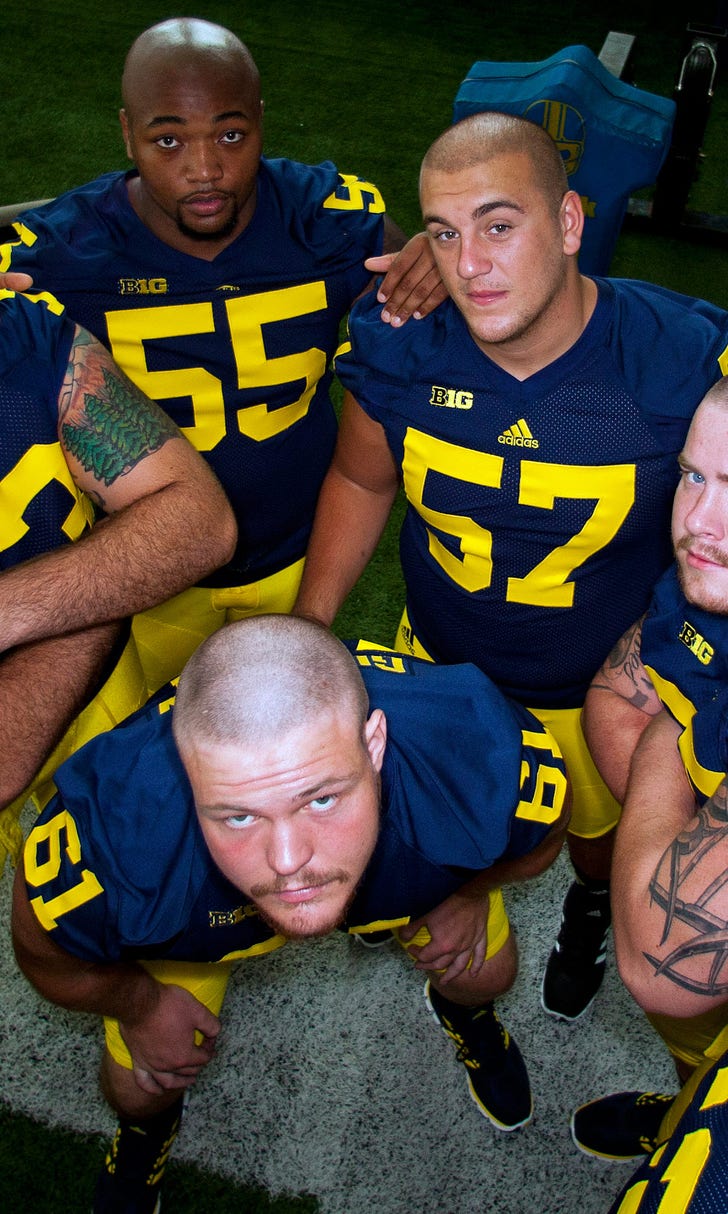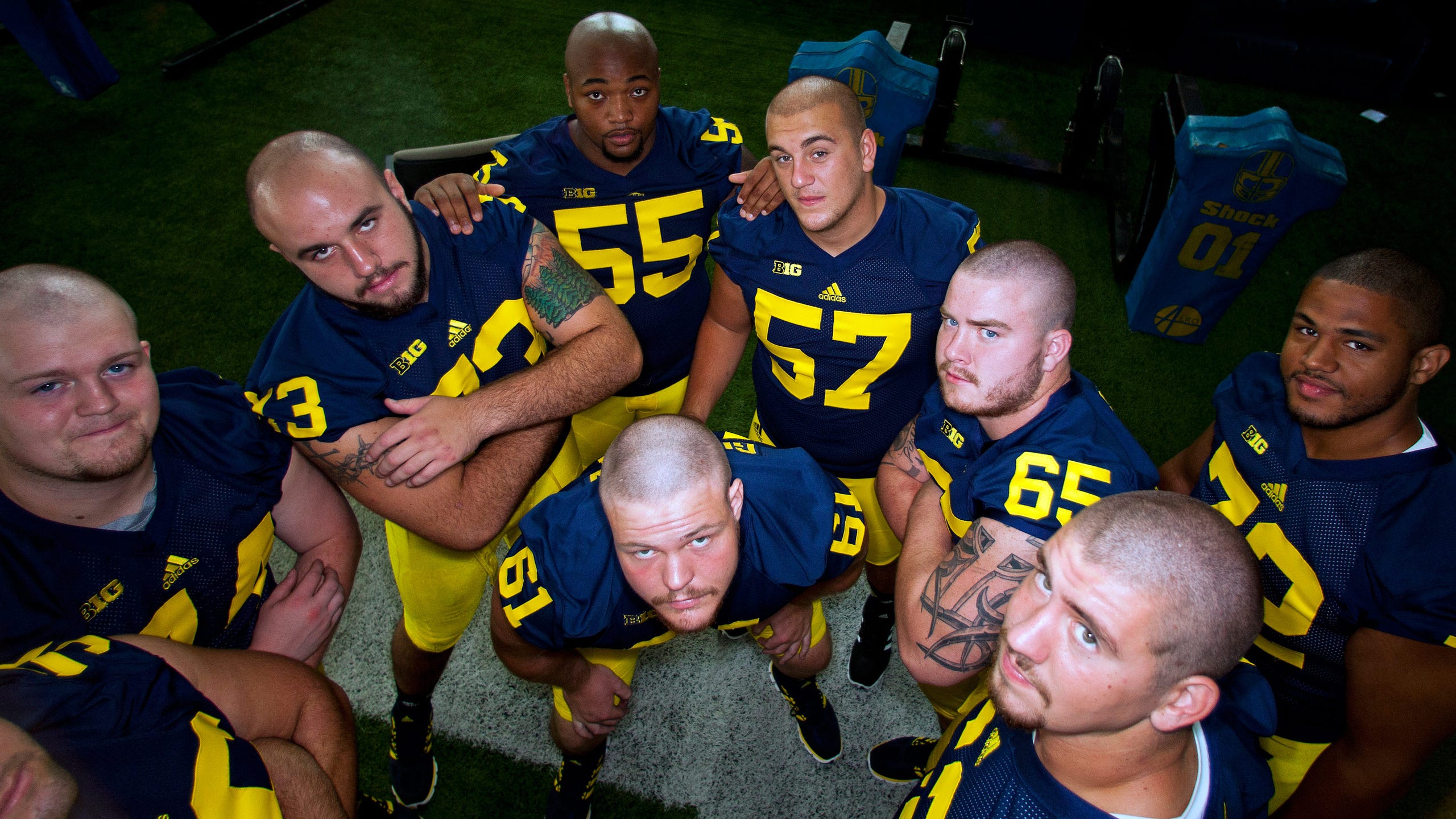 Michigan Notes: Wolverines poised to prove themselves among elite
BY foxsports • August 10, 2014
It wasn't so much what Michigan's football players said, it was how they said it.
Despite claiming they've been ignoring the lack of national recognition and the prognostications that they're a middle of the road team in their own conference, the Wolverines are poised to prove themselves among the elite programs.
"We've got to block all that out (the naysayers)," said fifth year senior linebacker Jake Ryan. "They haven't seen what we've done in the offseason; they haven't seen what we've done behind closed doors.
"We have been working really hard; we've been going as hard as we can.  As a team we can't listen to all the media hype and all the people on the outside."
Ryan's comments mirrored those of his teammates as Michigan held their annual Media Day Sunday in Ann Arbor.
But as much as the players tried to downplay the lack of respect, there was a sense of urgency and a bit of a chip on their shoulders when they spoke.
"Championships are not won right now and none of the preseason rankings matter at all," said senior quarterback Devin Gardner. "It doesn't matter to me (what people are saying), I love it, it's perfectly fine with me. We've taken it, we enjoy being an afterthought."
Gardner indicated the Wolverines are aware their expectation level is nonexistent among the pundits, but they don't use it as extra motivation.  
Michigan is motivated to win -- period, according to Gardner. But he does think this year's team is more unified and the leadership more cohesive than in years past.
"I don't know if we were as together as leaders as much as we needed to be last year," said Gardner. "That might have been a problem. I feel that all the leaders on this team are on the same page."
As his media session was concluding, Gardner stressed the day's common theme once again.
"Honestly, we really don't care what other people think of us, we're still Michigan and we're going to prove that we're still Michigan this year."
Defensive transition complete
Michigan's defensive coordinator Greg Mattison couldn't mask his enthusiasm for this year's unit.
"The guys that are playing in this defense are ours," said Mattison. "I really respect the first groups that we came in with, but these kids that are here now are the ones we brought in here.
"We're excited about their attitude. You can coach them hard and you don't have to worry about, 'well now do I have to go put my arm around him?'
"They know that you are for them all the way."
Mattison said highly touted freshman Jabrill Peppers "loves to play football" and is expected to be a playmaker.
"He brings it on every play," Mattison said. "He has to gain some maturity.  
"When you've been as successful as he has, he's never heard anybody say to him 'that's wrong, you can't do that.' He just brings a lot of fire."
For now, Peppers is Michigan's nickelback, but not because he's having trouble adjusting to the secondary.
"With the way offenses are nowadays, you have to play nickel a lot more," said Mattison.  "The nickel position is a very, very, important position on the defense now, as opposed to the way it was maybe 5 to 10 years ago.
"So you have to have a guy in there that's going to play a whole bunch."  
Nussmeier likes offense's progression
Unlike his defensive counterpart, Michigan's new offensive coordinator Doug Nussmeier spoke in more generalities when talking about his squad.
Nussmeier implied that everything has progressed nicely and the players have grasped his offensive scheme, but there are times when he may be moving a bit too fast.
"Every day you want to give them a little bit more (of the playbook) and some days they're not ready for it," said Nussmeier. "So you say 'let's slow down a day' and you go back and re-teach, it's about teaching.
"Coach (Brady Hoke) really stresses that it's not what we know, it's about what they know because they're the ones that have to play. It's important to keep that perspective"
When asked to characterize a Doug Nussmeier offense, he replied.
"We want to be physical and we want to be explosive."
---