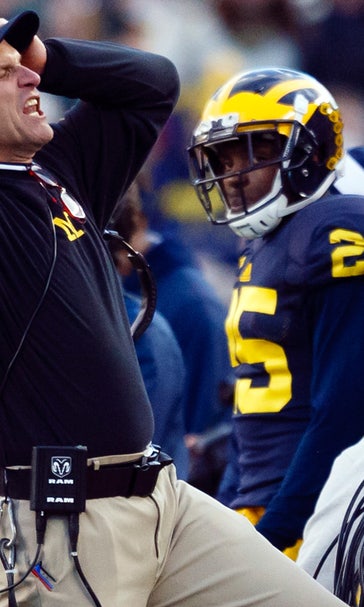 Michigan, Minnesota each looking to overcome heartbreak
October 30, 2015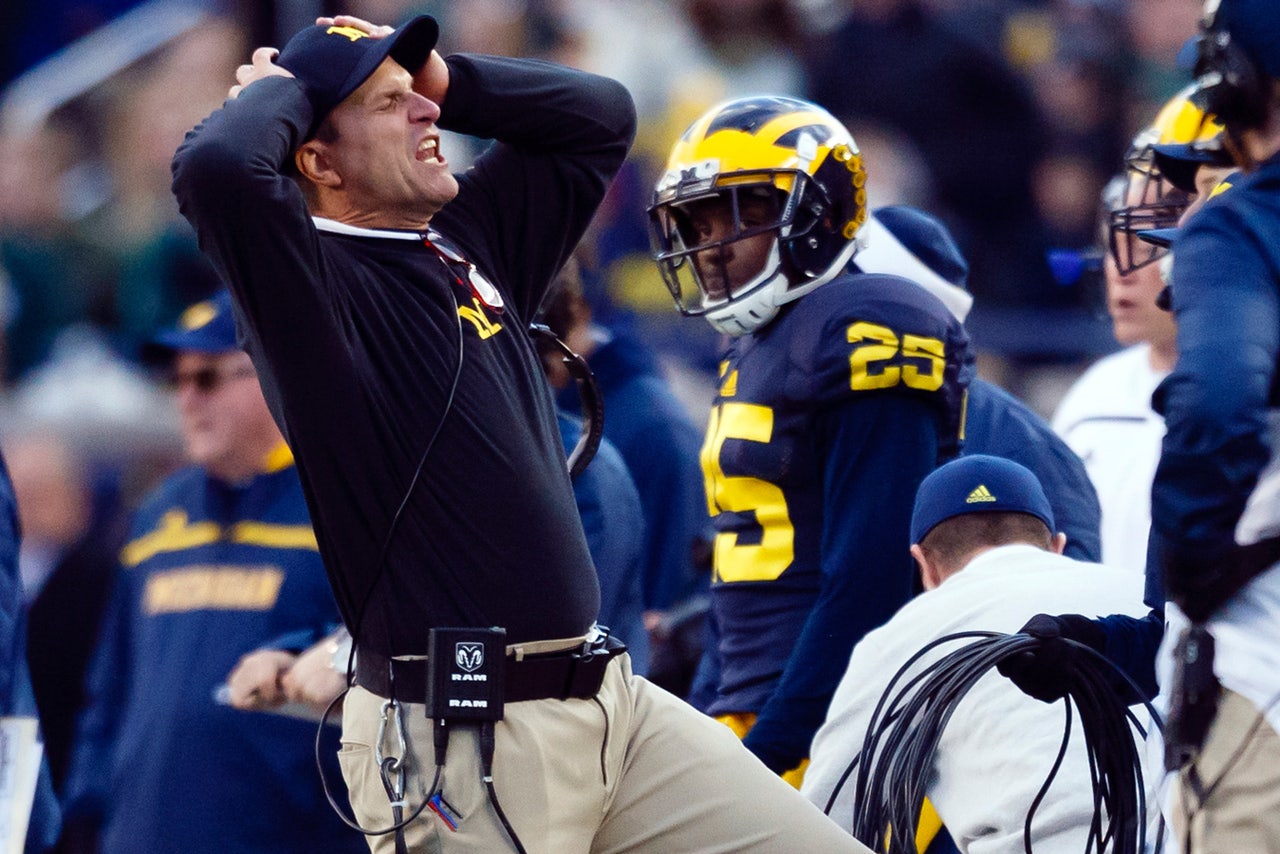 MINNEAPOLIS (AP) -- The Michigan Wolverines and Minnesota Golden Gophers each walk into TCF Bank Stadium with their own heartbreak to mend.
The 15th-ranked Wolverines (5-2, 2-1 Big Ten) let a victory over rival Michigan State slip through their fingers in the closing moments when the Spartans scored on a fumbled snap by Michigan's punter.
The Gophers (4-3, 1-2), meanwhile, will be playing three days after coach Jerry Kill's surprise retirement for health reasons. Kill was forced to step down because of epilepsy and defensive coordinator Tracy Claeys is taking over.
"For me all day, especially in the morning meeting, a lot of tears shed and even in the (afternoon) team meeting you can't help but try and fight holding it back," Minnesota quarterback Mitch Leidner said of the day Kill told them he had to walk away. "It's such an emotional thing, but by the time meetings got over and you got on the field it's just you're back on the field. It's where you get to fight for those emotions, fight for coach Kill."
Both teams are coming off of a bye, meaning the Wolverines had a full week off to stew over the spectacular finish the Spartans game. They led with 10 seconds to play in the game when Michigan punter Blake O'Neill bobbled the snap, fumbled the ball away and Jalen Watts-Jackson scooped it up and returned raced 38 yards to give Michigan State a 27-23 win.
"It took me a couple days because of the way it went down," Wolverines receiver Amara Darboh said. "But I think I've moved on from it now and I'm focusing on Minnesota now and the rest of the season. I don't think dwelling on the past is going to help us in any way, so I think it's best for us just to move on and then focus on finishing strong."
Here are some things to watch:
JUG WATCH: The Gophers won the Little Brown Jug at the Big House last year and are looking to keep it two years in a row for the first time since 1962-63. "They whipped us pretty good last year," said Michigan coach Jim Harbaugh, who is in his first season. "When you snap on the film of that game (you see) a resilient football team, very good defensive scheme, very aggressive and a good football team in all phases."
CLAEYS TAKES OVER: Claeys has been an assistant under Kill for the last 21 years, so the transition should be seamless. Two years ago, he coached the Gophers to a 4-3 record when Kill took a leave of absence to address his epilepsy. "We still have a lot of control over how the season goes," Claeys said. "I still think we have a lot of good kids, great kids, who can play the game of football."
MICHIGAN'S D: The Wolverines have allowed the fewest points per game in the FBS and the second-fewest yards rushing per game, leading the way for Michigan's renaissance. But they struggled some in the loss to the high-powered Spartans. "We are really eager to get back out there and show teams that was just one game, but that's not going to define us," safety Dymonte Thomas said.
LEIDNER'S MOMENTUM: The Gophers junior quarterback has been up and down so far this season, but is coming off of a career-high 301 yards passing in the loss to Nebraska two weeks ago. He played well in Michigan last year, throwing for 167 yards and a touchdown in Minnesota's 30-14 victory. "I can't even describe the feeling on the field after we beat Michigan last year, to be able to run over and grab the jug and hoist it up, and bring it over to our fans and celebrate in the locker room," Leidner said. "It was an awesome feeling."
DUAL THREAT: Michigan unleashed defensive back Jabril Peppers on offense for the first time against Michigan State. He had two catches for 35 yards, including a 28-yarder that may have laid the groundwork for an expanded role on that side of the ball.
---
---