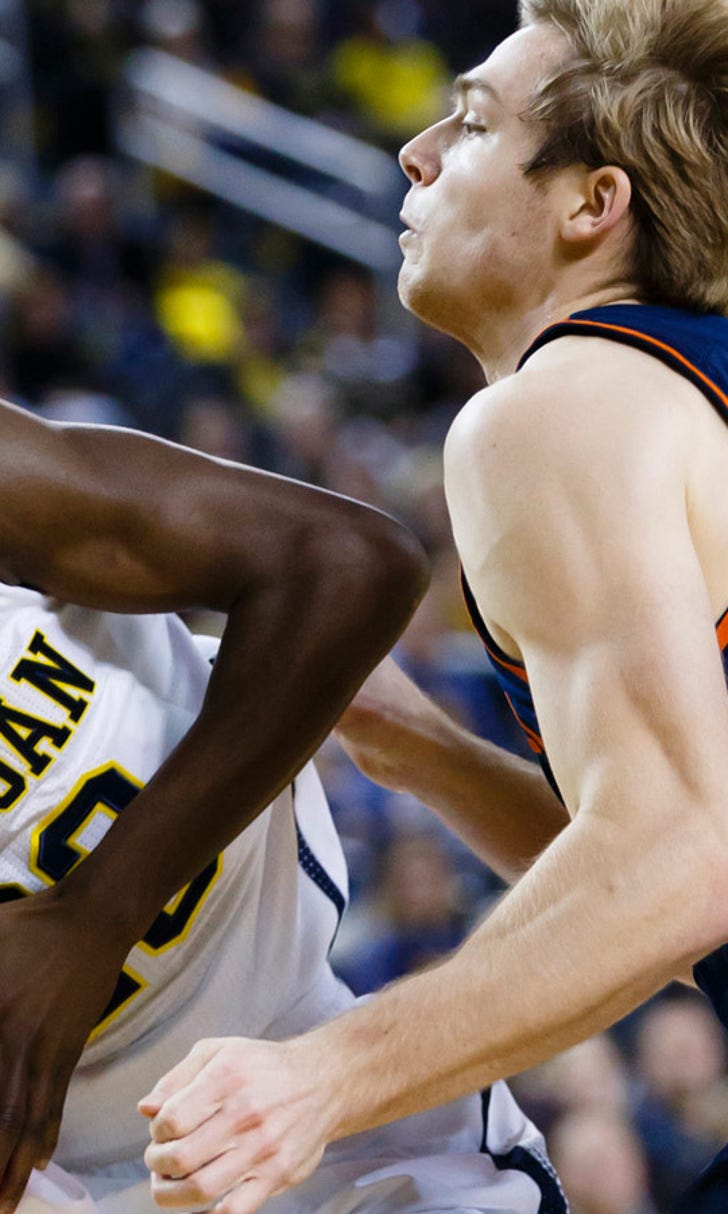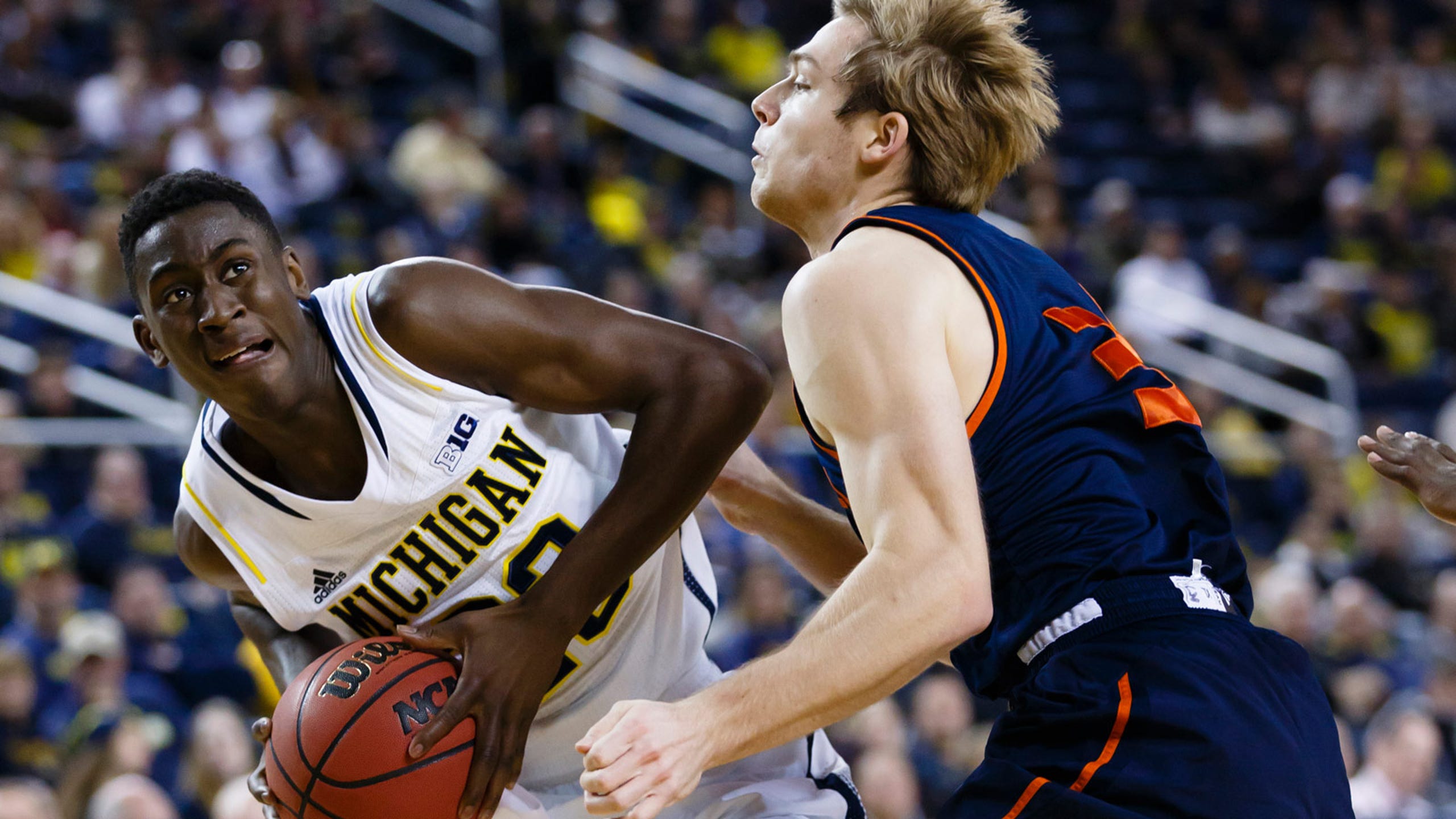 Michigan blows out Bucknell, 77-53
BY foxsports • November 17, 2014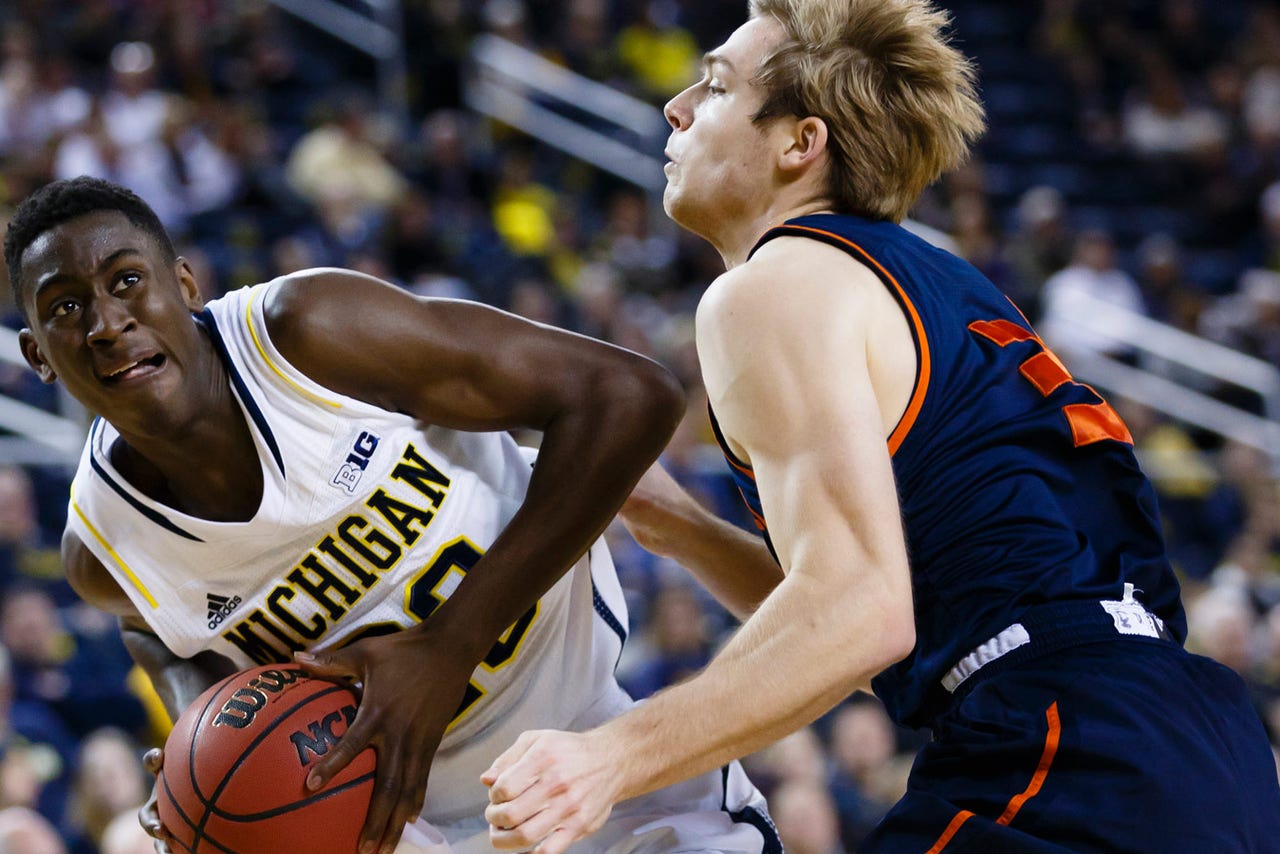 ANN ARBOR, Mich. -- Although he didn't play at all in Michigan's season opener last weekend, Max Bielfeldt was beginning to make an impression behind the scenes.
"The last couple of days of practice, he's virtually been a man-child playing with our guys," coach John Beilein said. "I made up my mind earlier (Sunday), he's the first big man off the bench."
Bielfeldt scored 18 points Monday night, more than quadrupling his career high in No. 24 Michigan's 77-53 victory over Bucknell. Zak Irvin added 23 points for the Wolverines, who scored the game's first 10 points and never looked back.
Derrick Walton scored 15 points for Michigan, which led 48-19 at halftime. Chris Hass scored 21 for the Bison, but he was the only Bucknell player in double figures.
Bucknell (1-1) shot 1 for 9 from 3-point range in the first half.
The 6-foot-7 Bielfeldt is the lone senior on Michigan's roster, and the Wolverines (2-0) need to figure out who can give them quality minutes in the frontcourt after losing Mitch McGary, Jordan Morgan and Jon Horford from last season's Big Ten championship team.
Freshman forwards Mark Donnal and Ricky Doyle combined for 11 points and eight rebounds Monday.
Bielfeldt had 38 points in his Michigan career before Monday. He had an operation on his left hip in April, and he wasn't really in good shape until recently. When Michigan beat Division II Hillsdale to start the season Saturday, Beilein wanted to get some of his younger players more minutes, so Bielfeldt ended up sitting out the whole game.
He came off the bench right away against Bucknell and scored 13 points in the first half. He finished 7 of 9 from the field and made all three of his 3-point attempts.
"I got in a rhythm, and that's been one of the keys. I haven't quite gotten in a rhythm most of my career," Bielfeldt said. "My body's feeling great, better than it has all of college. Like I said -- new hip, new man."
Michigan started somewhat slowly in its win over Hillsdale, but that wasn't a problem this time. Bielfeldt's dunk put the Wolverines up 19-7, and a 3-pointer by Irvin pushed the lead to 17. Michigan led by as many as 31 in the first half.
SLOPPY
Bucknell needed to take better care of the ball to have much of a chance in this game. The Bison had 12 turnovers in the first half, and they finished with 17 to Michigan's six.
"The one thing that I'm impressed with Michigan, they're significantly better defensively," Bucknell coach Dave Paulsen said. "I've always known how good Michigan is offensively. Coach Beilein is known as an offensive genius, and he is. But I thought that they're long and they were really aggressive."
EFFICIENT
Although he was the game's leading scorer, Irvin's performance was overshadowed a bit by Bielfeldt. Irvin shot 8 of 13, including 4 of 5 from 3-point range. Michigan was 8 of 18 from long distance as a team.
TIP-INS
Bucknell: The Bison were trying to beat another Big Ten team after posting wins over Penn State last season and Purdue in 2012-13. Bucknell faces Penn State later this month.
Michigan: Caris LeVert shot 2 of 11 from the field and scored only six points, but he still filled up the stat sheet with six rebounds and six assists. Spike Albrecht had six assists of his own, while the 6-foot-1 Walton led Michigan with eight rebounds.
UP NEXT
Bucknell: The Bison play at Villanova on Thursday night.
Michigan: The Wolverines host Detroit on Thursday night in a matchup of local interest. The teams last met in 2009.
---