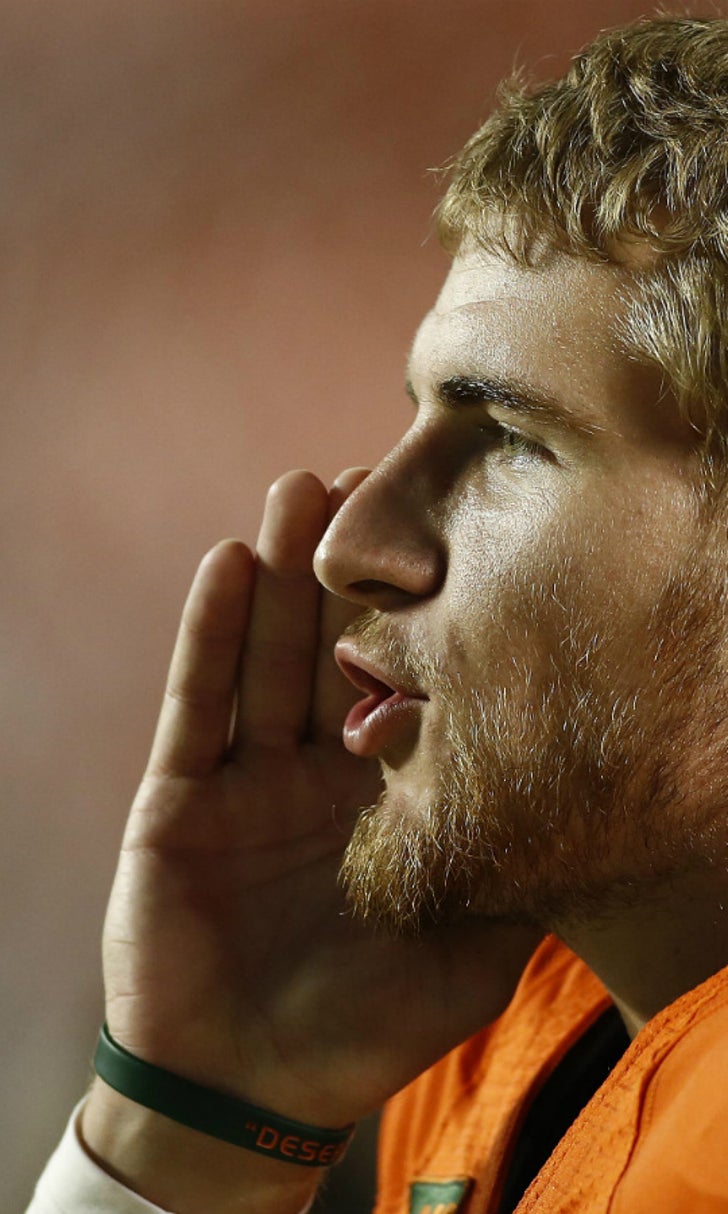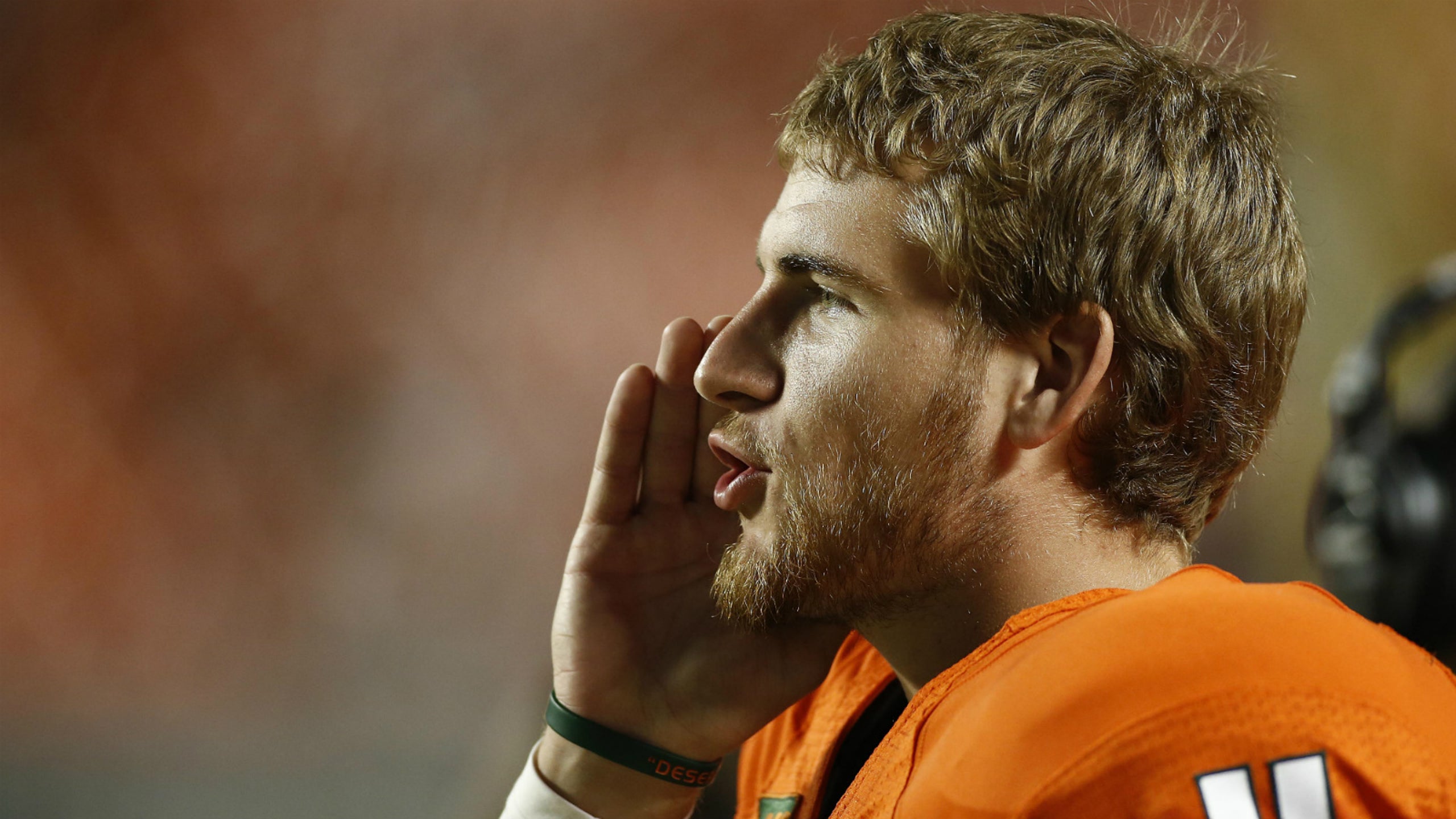 Miami QB Ryan Williams sees career go full-circle
BY foxsports • December 16, 2014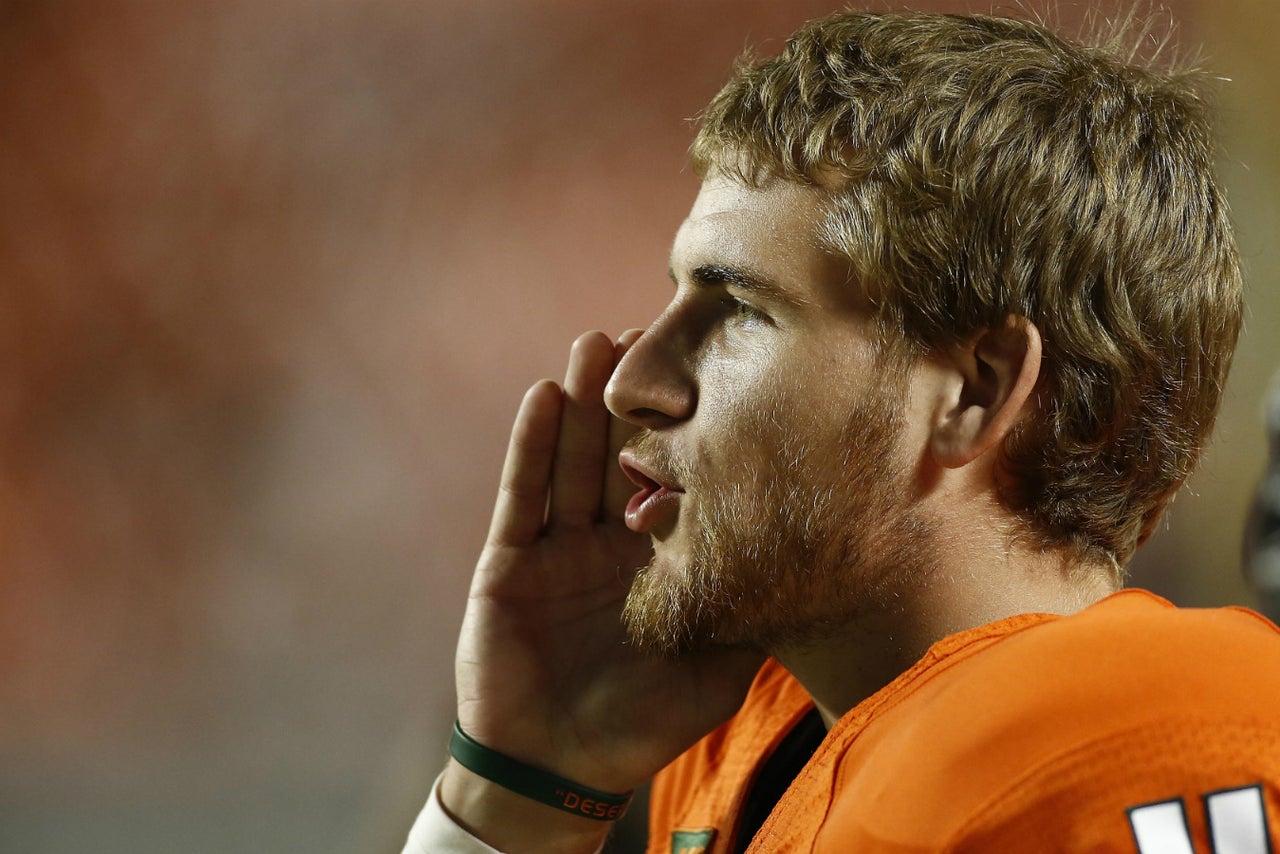 CORAL GABLES, Fla. (AP) -- For Miami quarterback Ryan Williams, transferring and joining the Hurricanes three years ago was a homecoming of sorts.
His final game with the Hurricanes will be another.
When Miami faces South Carolina in the Independence Bowl on Dec. 27, Williams will be standing on the sideline in Shreveport, Louisiana -- the place where he was born, and a fitting site for the last game of his whirlwind collegiate career even though he isn't expected to play.
"It's been a long five years," Williams said. "It's been a long road. Coming to an end ... and then we move on to the next level."
He hopes, anyway.
Williams won't attract any scouts based on his 2014 numbers: He threw one pass, and it was incomplete. He tore a knee ligament in April, worked furiously to get ready for the season and pronounced himself ready to go in September -- but the job was already filled by freshman Brad Kaaya, who's thrown for 2,962 yards and 25 touchdowns so far.
But chances are still coming. Williams is heading to the Medal Of Honor Bowl in Charleston, South Carolina on Jan. 10, and then will have workouts and Miami's annual pro day in which to generate some attention.
"It's been tough on him," Miami coach Al Golden said. "I don't think there's any question. It's been difficult on him. I can remember vividly, I think it was April 5, that Saturday, I was at my son's Little League game and I got the call and came over here and met him and his dad. It was a tough moment."
What Golden's referring to is how Williams got hurt the previous day, while running for a touchdown during a Miami spring scrimmage.
At first, no one thought the knee injury was that serious. A day later, they knew otherwise. And while Williams started rehabbing from surgery almost immediately and defied odds by getting back on the practice field during training camp, Golden said he simply fell too far behind in the race.
"He's a class act," Golden said. "He's a hard worker. He's bright. We appreciate his attitude and all he's given to us. It's no one's fault but it's been hard on him."
Kaaya has often credited Williams as a resource who's helped him throughout the season, and did so again when Miami resumed bowl practice Tuesday.
"He's been with me the whole time," said Kaaya, the fifth quarterback in Miami history with 25 touchdown passes in a season, joining Steve Walsh, Ken Dorsey, Vinny Testaverde and Bernie Kosar. "He's a really smart guy. ... It was never weird. I'm a quarterback too. We're all quarterbacks. Another position, guys might feud and emotion might get involved, but it's all professional here."
Williams moved to the Miami area when he was 7, then left and started his college career at Memphis before transferring back to the Hurricanes and returning closer to his family.
He's not bitter about how this year turned out. He's got no time for that, not with a wife and newborn at home.
"It's been a little disappointing personally because it really wasn't the way I planned it or whatever," Williams said. "But I don't really have any regrets for coming to Miami. ... I've never been an angry person. I've never been one to hold grudges. I've never been someone to look back on things and wonder what-if. It's always been about what happens now and moving forward."
---