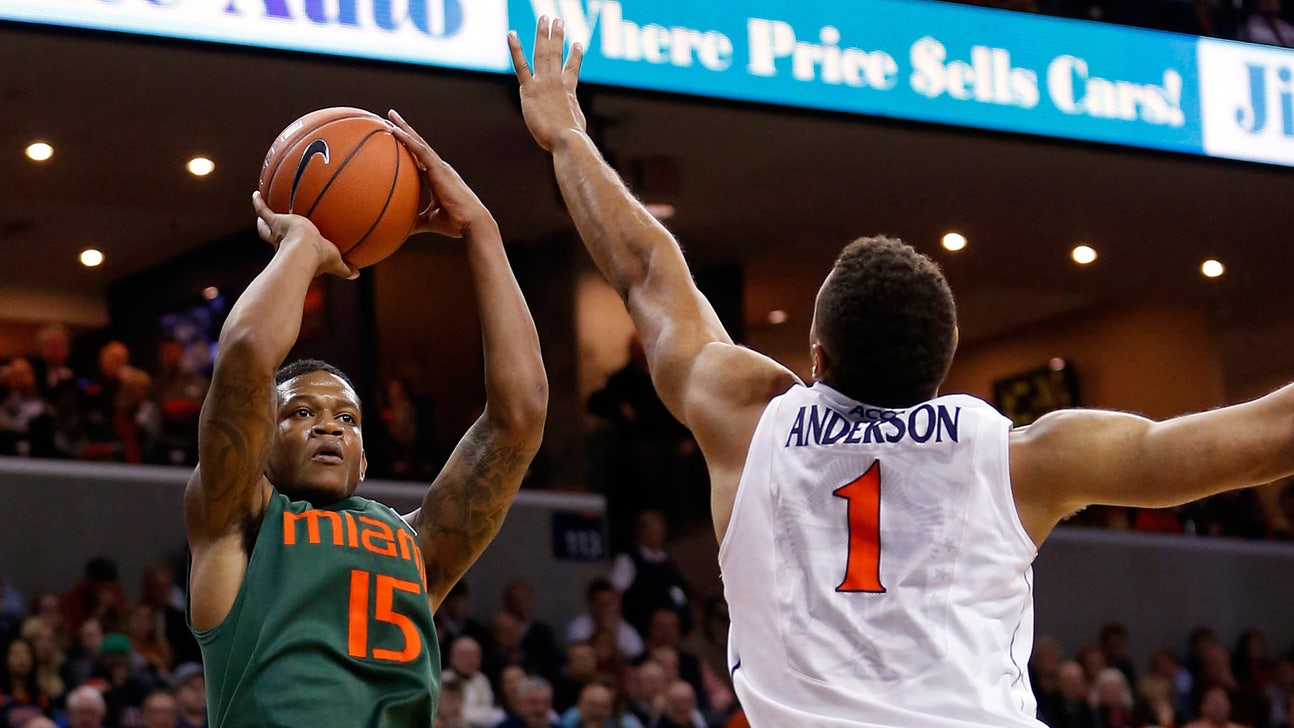 Miami falters in second half of road loss to No. 12 Virginia
Published
Feb. 26, 2014 9:21 p.m. ET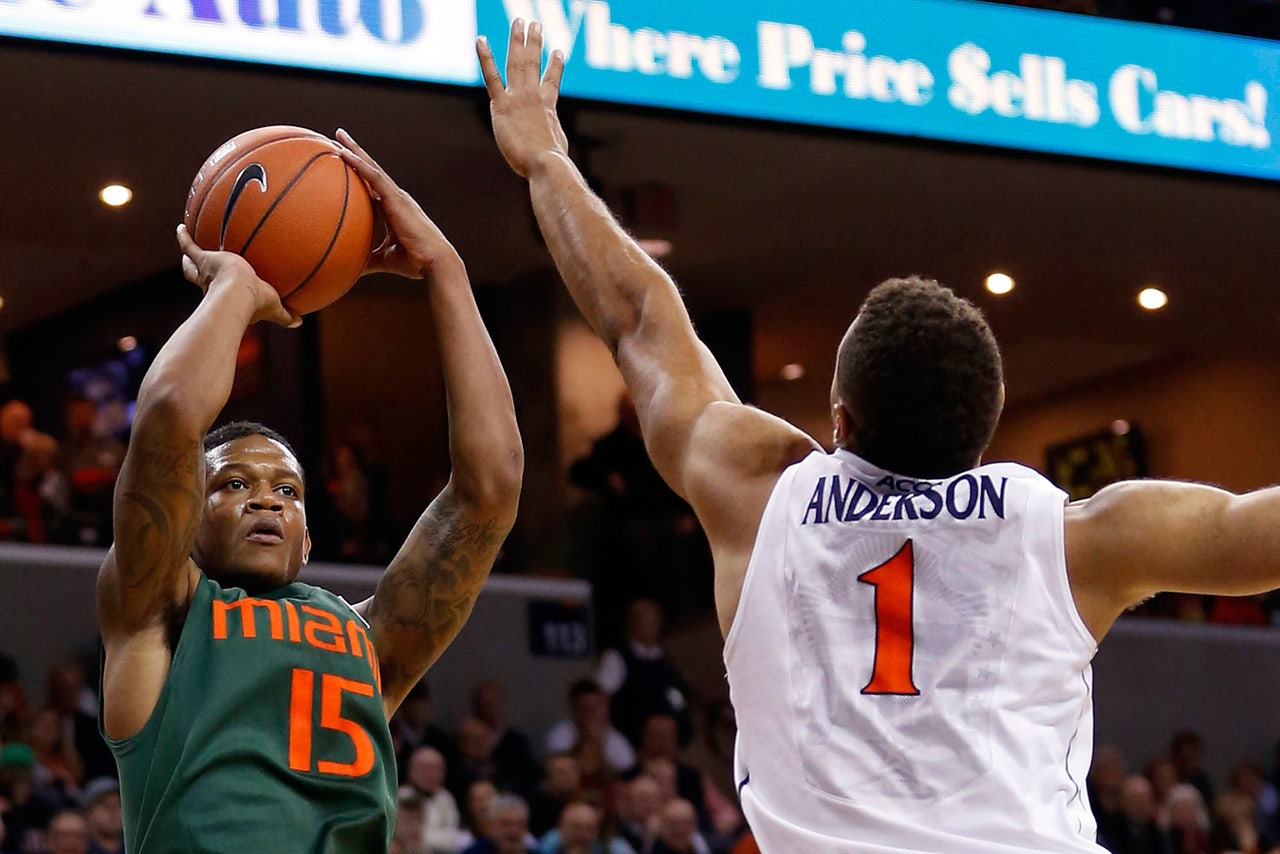 CHARLOTTESVILLE, Va. (AP) -- Miami coach Jim Larranaga was having fun, it seemed, gushing about No. 12 Virginia.
The Cavaliers had just dismantled the Hurricanes, holding them to 12 field goals and 26 percent shooting while Virginia made nine 3-pointers, shot 45 percent and rolled to a 65-40 victory Wednesday night.
"The story is their defense," Larranga said of Virginia, which allows a nation-best 55.3 points per game. "We got 20 and 20. You don't win a lot of games that way."
The Hurricanes kept it close into the second half, but after Miami scored the first point to get within 27-21, Virginia scored 16 off the next 20, a deficit the ice-cold Hurricanes had no chance of overcoming.
"We dug ourselves what I thought was a hole that we could have dug ourselves out of if we made a couple of 3s in the second half, but obviously we didn't," he said, glancing at the stat sheet.
Miami finished 0 for 12 from behind the arc, and just 12 for 46 from the field overall.
London Perrantes scored a career-high 15 points for the Cavaliers in their 12th consecutive victory and their school-record 17th straight at home in conference play.
Perrantes hit all four of his 3-point attempts and Malcolm Brogdon also scored 15 points for Virginia (24-5, 15-1 Atlantic Coast Conference). The victory assured the Cavaliers of one of the top two seeds in next month's conference tournament, and they can grab to top spot if they beat No. 4 Syracuse at home on Saturday.
Erik Swoope scored 13 points and Rion Brown had 12 for Miami (14-14, 5-10). The defending ACC regular season and tournament champions had their modest two-game winning streak snapped.
It happened, as it has so often this season for Virginia, with a big burst.
Leading 27-20 at halftime, Virginia got two 3-pointers from Perrantes in the 16-5 spree after halftime. Brogdon scored four points and Akil Mitchell had a three-point play in the run, which was helped along by a scoreless string of nearly 4 1-2 minutes by the Hurricanes.
Davon Reed ended that with a basket in the lane, moments after he had airballed a free throw, but instead of the Hurricanes making a game of it, Virginia pulled away, leading by as many as 26 points.
It was Virginia's 11th ACC victory by double digits, and most of them were over early. It also came one game after they reeled off 25 consecutive points to pull away and beat Notre Dame 70-49, and just a few weeks after they broke open a close game with a game-ending 20-1 run at Georgia Tech.
Virginia used an early 10-2 run to open a 15-10 lead, and led 27-20 at halftime. Both teams shot poorly in the half, with Virginia making only 9 of 27 shots (33 percent), but five were 3-pointers. Miami was 8 for 25 in the half (32 percent) and missed all seven of its 3-point tries.
---