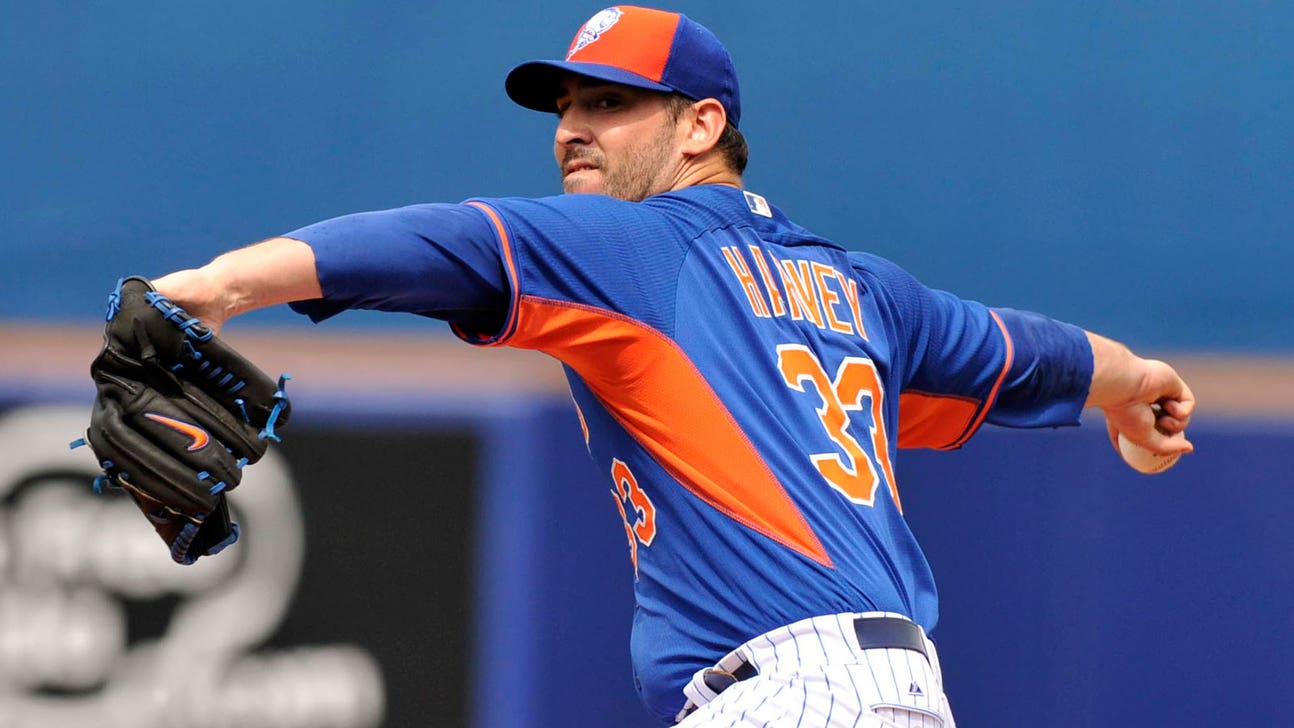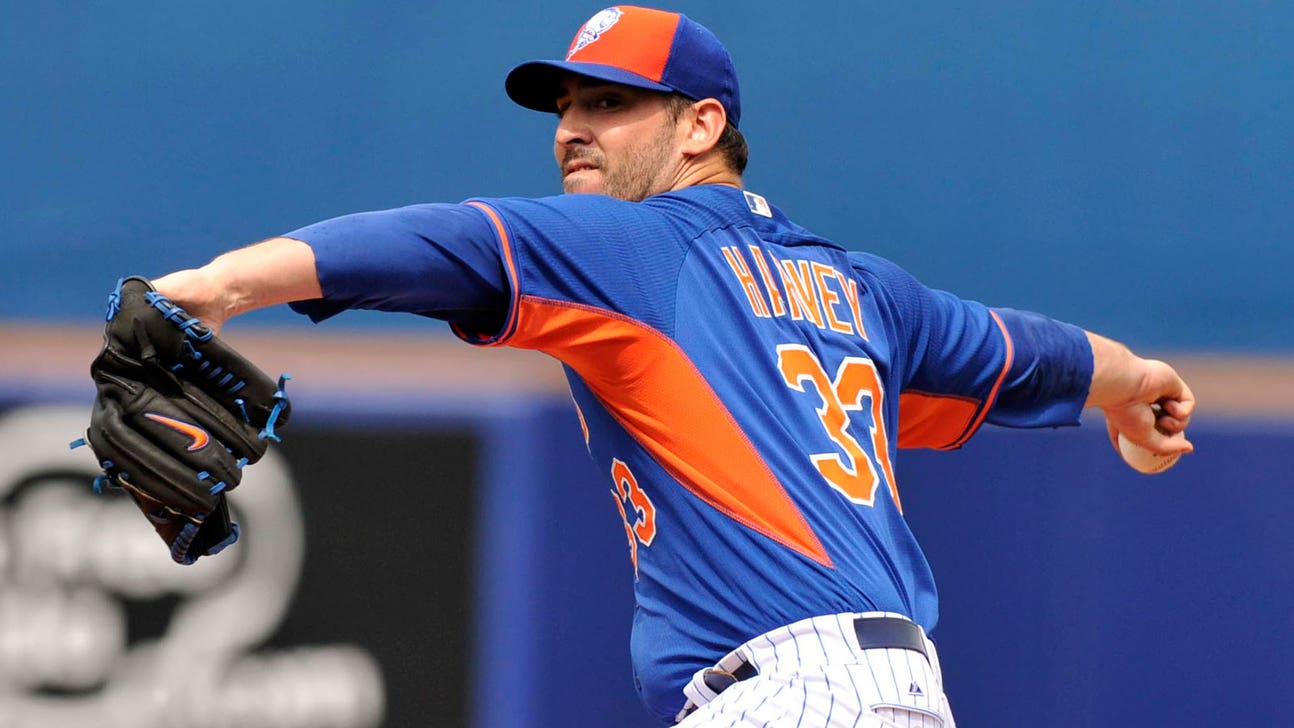 Mets get Harvey, walk-off win against Tigers
Updated
Mar. 4, 2020 5:47 p.m. ET

PORT ST. LUCIE, Fla. -- For New York Mets fans, it was everything they could ask for.
Matt Harvey, pitching in his first game since Aug. 24, 2013, dazzled the home crowd at Tradition Field in his two perfect innings.
Harvey, who is coming back from Tommy John surgery, struck out three and threw 96-98 miles per hour, with a couple of 99 mile-per-hour fastballs for good measure.
Then the Mets won the game 5-4 on a walk-off home run by Matt Reynolds, leading off the bottom of the 9th off of Joe Mantiply.
One of the most interested Harvey observers was his opponent, David Price.
"I was out there probably an hour before the game started," Price said. "It was packed already and people definitely had a buzz to them. It was good for everybody here to see Harvey back out there."
Price said Harvey is one of the rare players he's ever asked to sign anything. He said Harvey sent him a signed jersey.
"I'm a big fan so it's good for baseball that he's back and hopefully he can stay healthy and be the same guy he was before he got hurt," Harvey said.
When Price wasn't watching Harvey, he was pitching in his first spring game.
Price had a 1-2-3 first inning, which included striking out former Tiger Curtis Granderson and David Wright, both on called third strikes.
The 0-2 pitch to Granderson was a new pitch that Price has been working on.
"That one felt good," Price said. "I'm throwing a new curveball, a different grip. I got a text message from Sonny Gray, he's the one that showed me the grip this offseason so me and him worked on it quite a bit. It feels good."
Gray and Price are part of the legion of Vanderbilt players in the league and it was back at Vanderbilt that Gray showed him the grip.
"I used to throw a spike and it just kept popping out on me so I just changed it up from there and it felt a lot better," Price said.
The new curveball is a bit slower than his old one.
"I feel like I can kind of change speeds on it," Price said. "I haven't thrown it much, I've probably thrown it three times off the mound in three different sessions. It's getting there."
In his second inning, Price ran into a little bit of trouble.
He walked leadoff hitter Michael Cuddyer and then hit Daniel Murphy, who had to come out of the game.
But Price then got Travis d'Arnaud to ground into a fielder's choice, John Mayberry Jr. to pop out and Wilmer Flores to fly out without incurring damage.
"That second inning didn't go the way that I wanted it to, obviously, with the leadoff walk and then hitting Murphy," Price said. "I'm trying to throw a two-seam away and just couldn't find my release point there in that second inning. It was good to be in that situation, with first and second, nobody out, and first and third with one out. Being able to get out of that with a zero, that's always a good feeling."
Murphy is expected to be OK with a contusion on his right hand.
"His control is so good normally," Tigers manager Brad Ausmus said. "I don't think he had his best control when he got to the second inning. His first inning was fine. It's more about him getting his work than anything else."
Price said in his first three spring starts, he's only concerned with how his body feels.
"Going out there, feeling good, getting out there and getting my pitches in, making sure I can get up and down and have longer innings and respond well to that," Price said. "Tomorrow's the next big step, making sure I feel good tomorrow and have my normal day of catch and just take it from there."
The Tigers got RBI from Jose Iglesias, Bryan Holaday, Rajai Davis and Aaron Westlake.
Ausmus said he believed Iglesias, who suffered a shin contusion sliding into second on a steal, would be fine.
***If multimedia does not appear right away, please click refresh***
COMPLETE TIGERS SPRING TRAINING 2015 COVERAGE
---