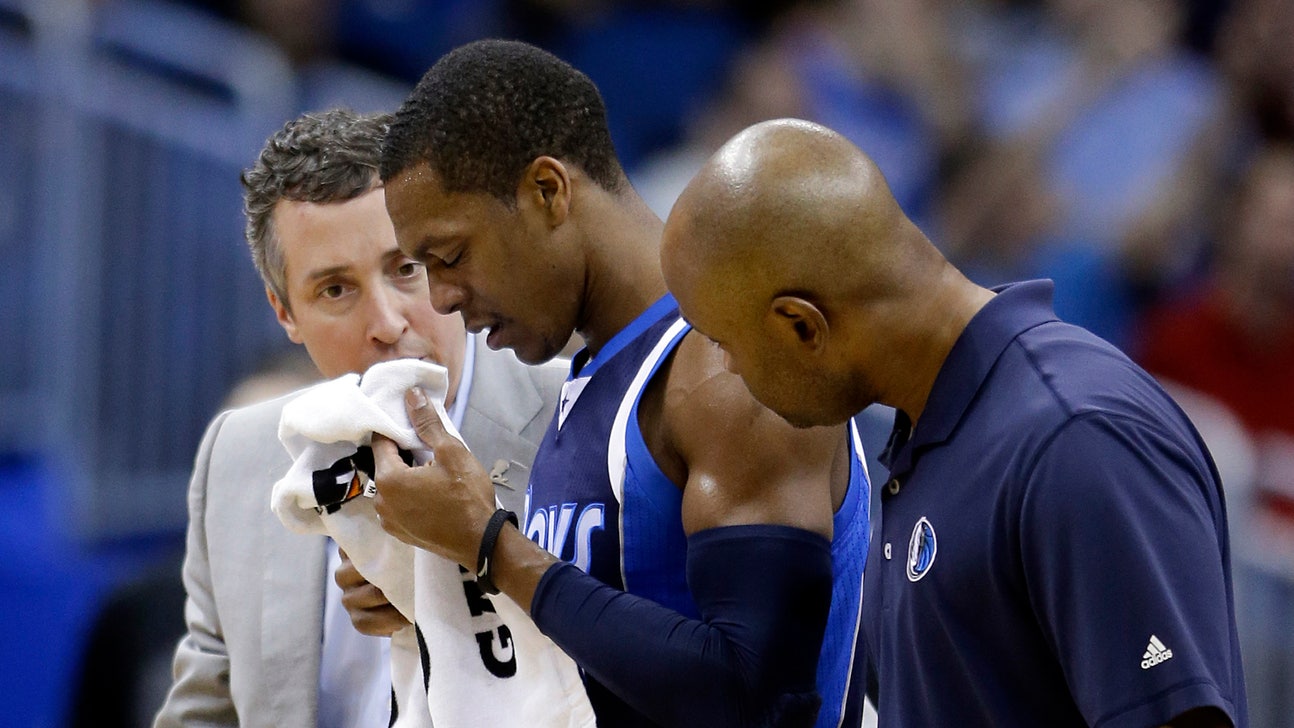 Mavericks' Rondo not yet set for surgery
Published
Feb. 5, 2015 12:44 a.m. ET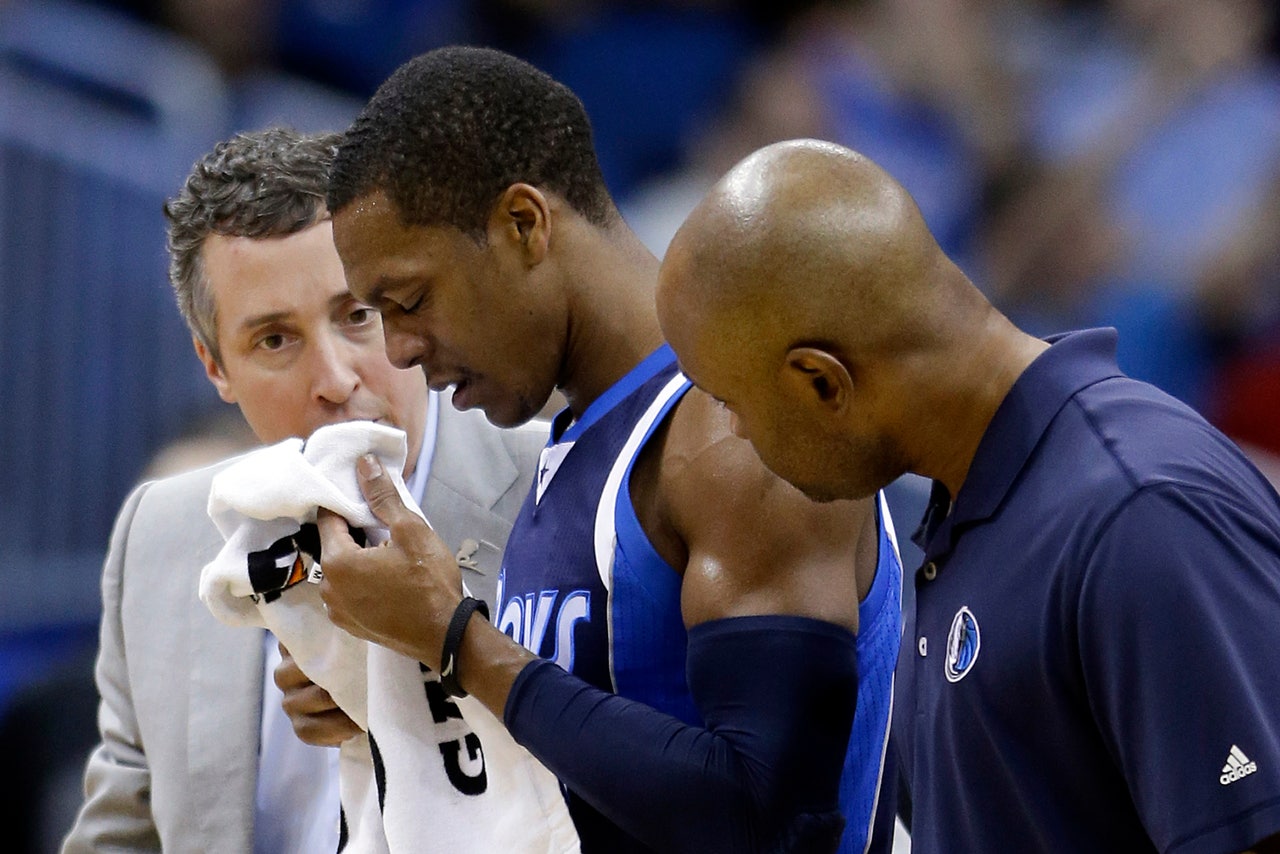 The Dallas Mavericks might miss point guard Rajon Rondo for an extended period of time after having suffered orbital and nasal fractures in his collision with teammate Richard Jefferson in the opening minute-and-a-half of Saturday's win at Orlando.
But a report from the Fort Worth Star-Telegram that Rondo definitively needs surgery is false. 
GM Donnie Nelson tells DallasBasketball.com that no such determination has been made, in part because the swelling in Rondo's face makes it difficult to make such a determination. For certain, Rondo, who, despite some struggles since the Dec. 18 trade with Boston to acquire him, will miss this week. And there is talk inside the Mavs that allowing him to rest through the All-Star Break is an option.  
But all of this is speculative at this point.
Making sure we get the facts right here is important because recovery time for recent NBA players to suffer significant facial fractures appears directly connected to whether or not surgical intervention was necessary. Of the nine most recent facial fractures that did not require surgery, only former Thunder forward Lazar Hayward missed more than six games. Tyler Zeller missed four games following a zygomatic fracture while with the Cavaliers but his return was delayed by an associated concussion. 
Things get more problematic if surgery is warranted. Each of the last nine players to require surgery to fix a facial fracture returned in no fewer than five games. The average number of missed games following these injuries is nearly 13 games. Orlando's Victor Oladipo was the most recent victim of a facial fracture and he missed the team's first nine games of the year after suffering an orbital fracture in preseason action. 
It has yet to be determined whether or not Rondo will need surgery to fix his injuries. By describing the damage as an orbital fracture and considering he also broke his nose, it seems likely that the floor of the eye socket (a possible combination of the maxilla and zygomatic bones) near the nasal region is the area of concern. ... But as Rondo stays home while the Mavs play at Golden State and at Sacramento this midweek -- and as very capable trainer Casey Smith stays home with him -- the severity of the problem is yet to be determined. 
---