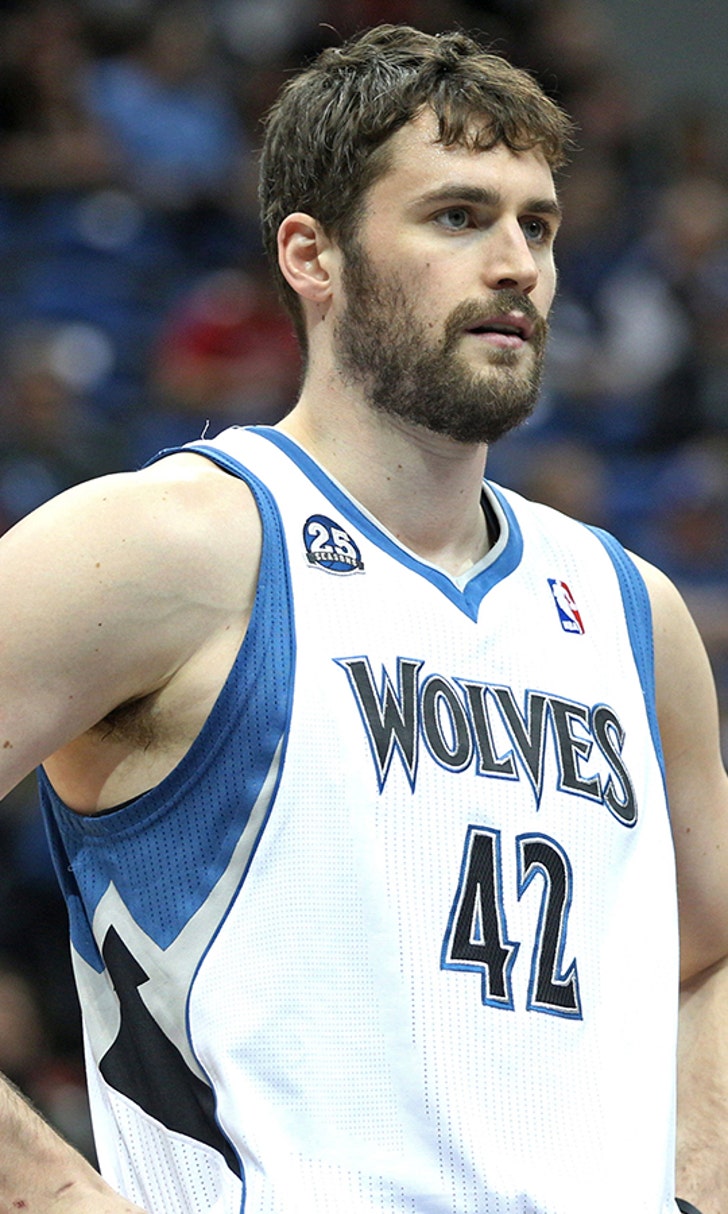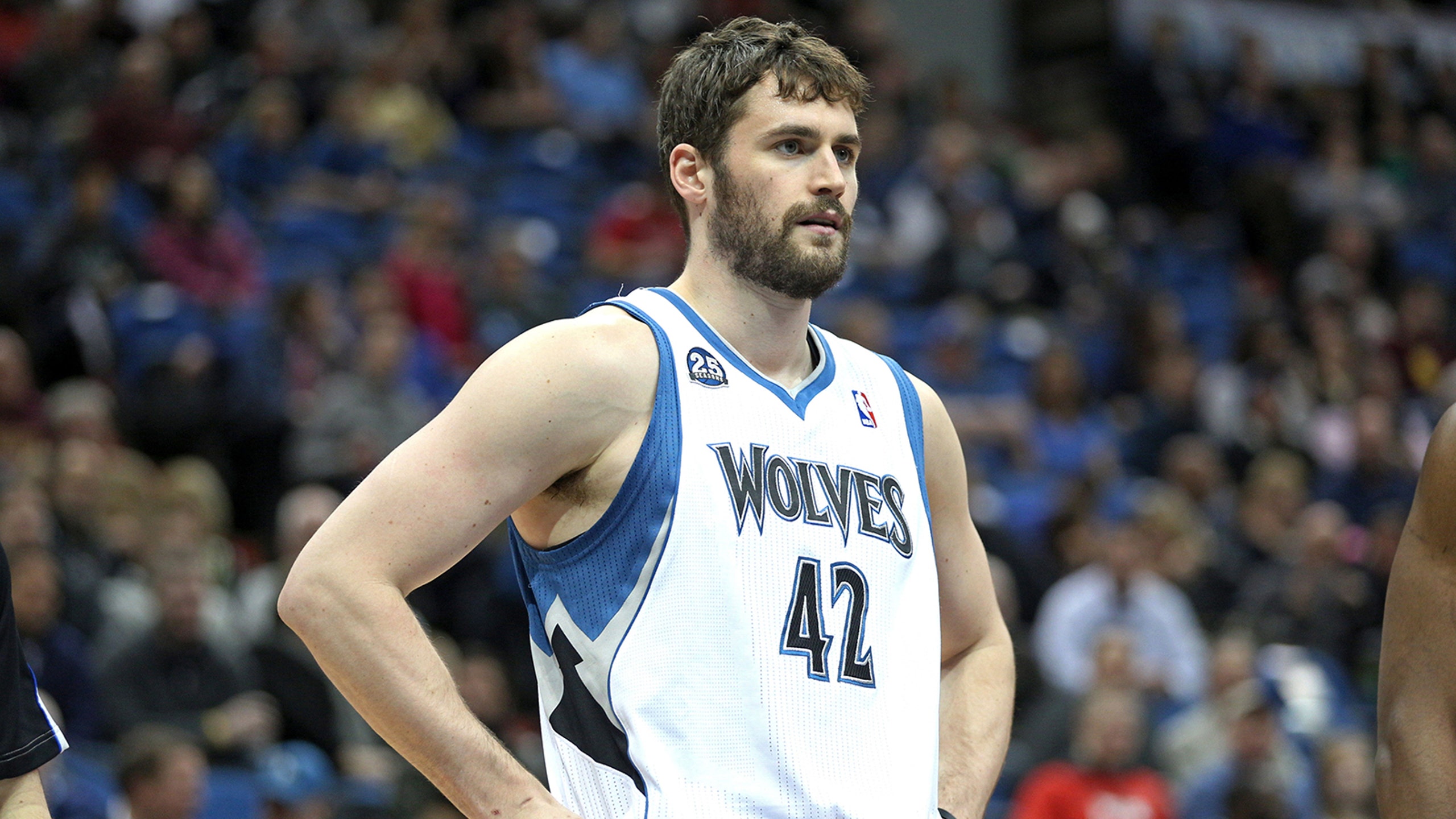 Mavericks looking to bring Love to Dallas?
BY foxsports • February 18, 2014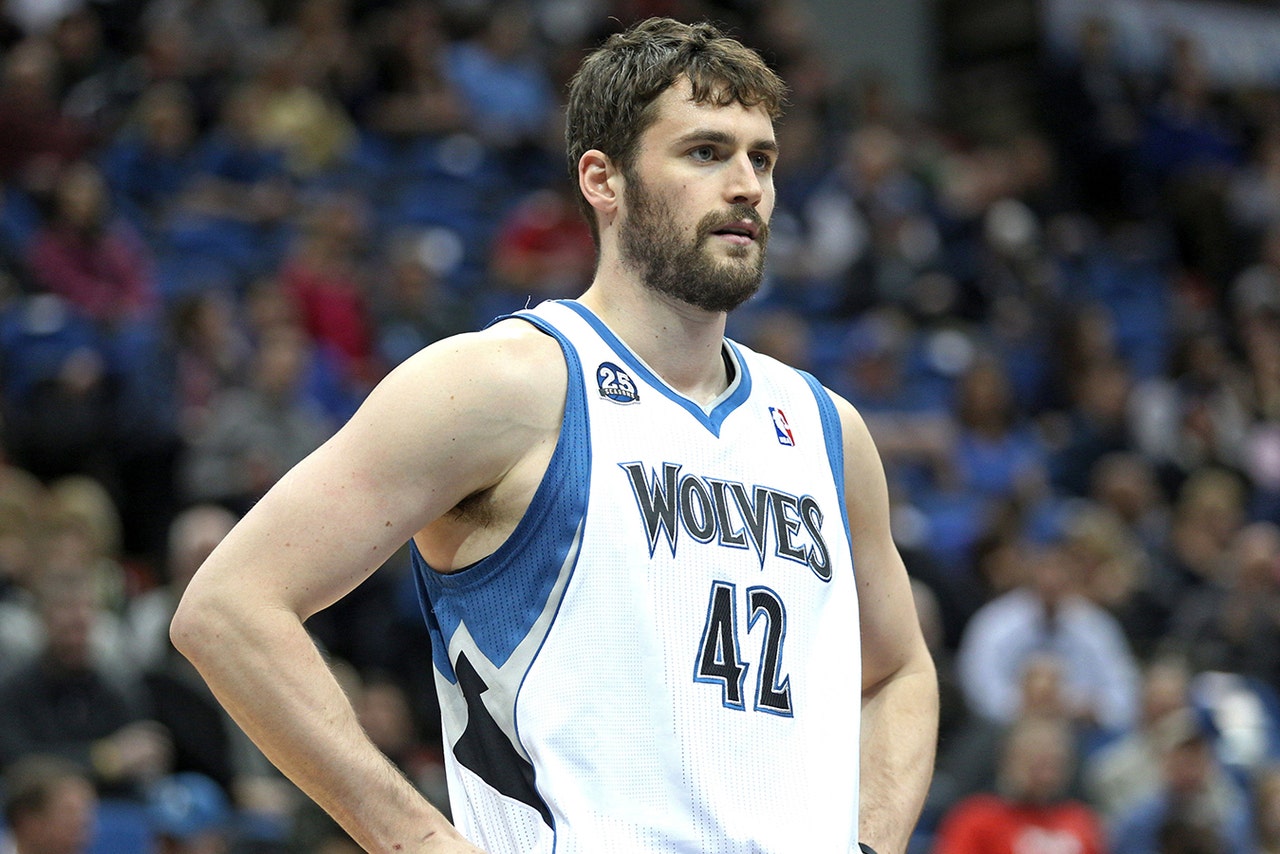 DALLAS - The Dallas Mavericks are in the middle of exploring all possibilities as the Thursday NBA trade deadline approaches... and are in the middle of giggling at the impossibilities.
"Of course," Mavs owner Mark Cuban said Tuesday evening if he's amused by trade rumors. "I know what we're talking about and what we're not talking about. We take pride in the fact that we never read about our deals before they happen, so if you read about them then you know what that means."
That is Mark's standard line at this time of year and represents an admirable goal. But know this, too: If the Mavs aren't calling Minnesota, just for an in-case check-in on the availability of superstar Kevin Love, Cuban and his staff aren't doing their jobs.
So they explore... and we talk about the details - however remote - that would have to take place for this virtually impossible dream.
Cuban said he "didn't read anything (about the Love rumor). But I promise you the Mavs, as an organization, know all about it.... including knowing all about how difficult such a swap would be.
"Teams value picks a whole lot more than they used to," said Cuban in explaining why he believes no superstar deal will be engineered by the deadline. "Teams now value receiving picks a whole lot more than they used to. I think they'd rather not do a deal than do a deal without picks and I think that could lead to more action during free agency. Teams have sort of defined their strategy during free agency where either you went all-in and the team you got is the team you got, or you go all-under with young players and you're mining for draft picks…
"And then there's teams like us that are looking to make deals, are flexible, but aren't willing to give up picks," Cuban said. "It's not gonna happen anyway because no one is giving up a superstar for one or two first-round picks and we're not giving up first-round picks."
Especially because... ahem... Dallas doesn't exactly have first-round picks to give.
So Love to Dallas?
"The Beach Boys are, in a couple months," joked Cuban, referencing the fact that Kevin is the nephew of Mike Love, a founder of the band that will indeed play in Dallas in the spring.
---