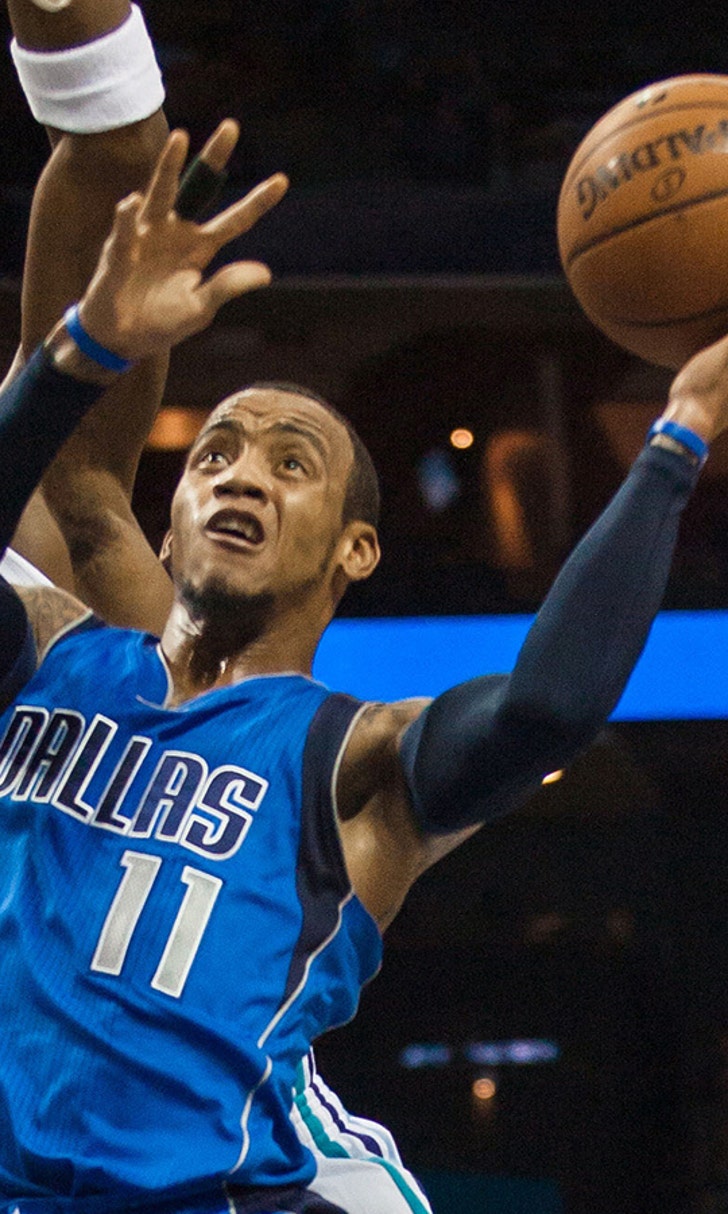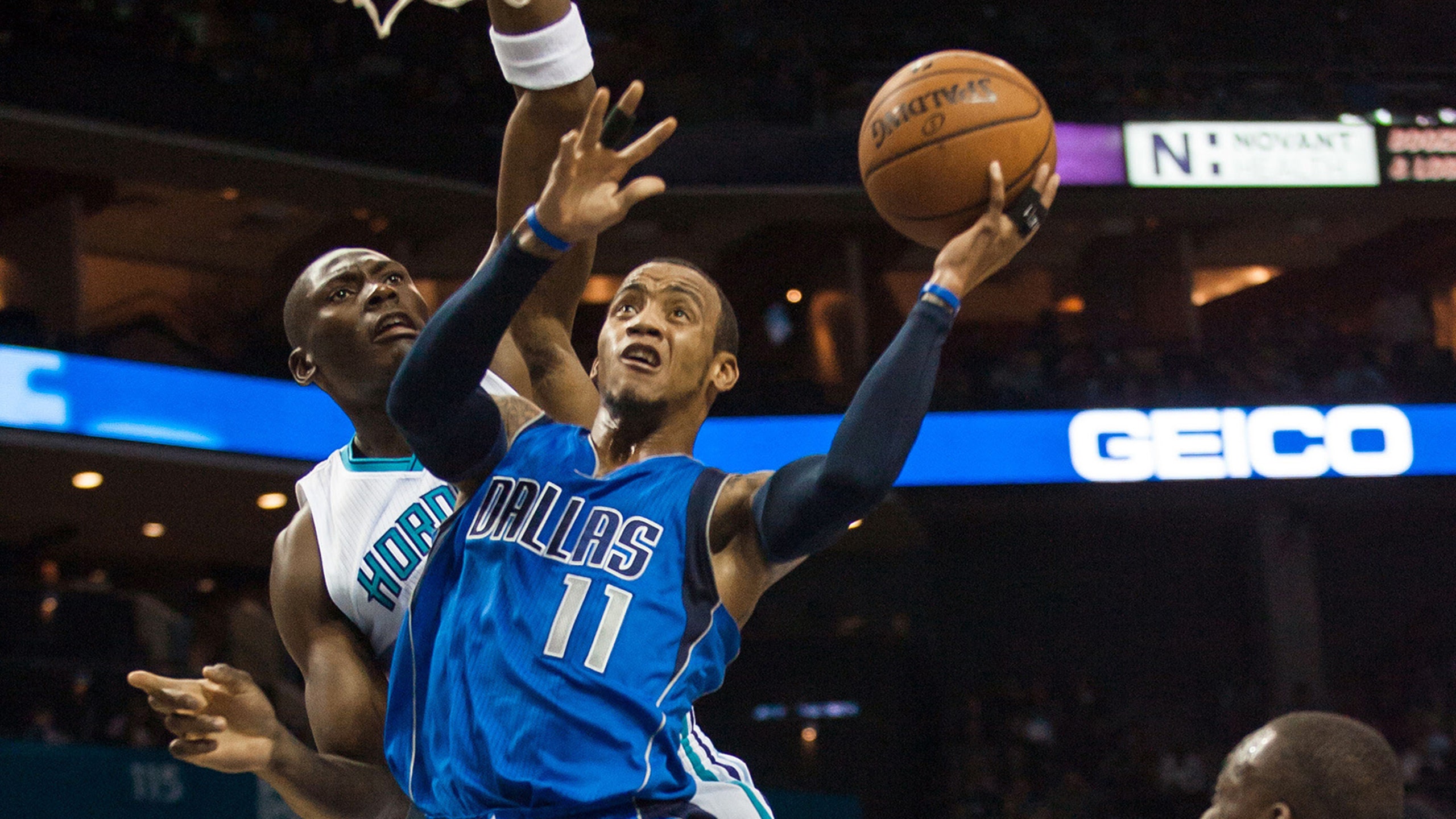 Mavericks cruise past Hornets
BY foxsports • November 17, 2014
Monta Ellis scored 18 points, Chandler Parsons had 17 and the Dallas Mavericks defeated the Charlotte Hornets 107-80 on Monday night for their fourth straight victory.
Dirk Nowitzki scored 13 points to become the fourth player in NBA history to eclipse 27,000 career points with the same franchise, joining a prestigious group that includes current Hornets owner Michael Jordan, Karl Malone and Kobe Bryant.
The Mavericks came in leading the NBA in scoring, averaging more than 109 points per game and the Hornets offered little resistance as the Mavericks routinely scored on uncontested alley-oops dunks, layups and 3-pointers.
Tyson Chandler was 7 of 7 from the field for 14 points, and Jameer Nelson had 11 points and eight assists for Dallas (8-3).
Gerald Henderson had 18 points for Charlotte (4-7). Al Jefferson was limited to six points on 3 of 12 shooting, snapping a string of 35 straight games of scoring in double digits.
This game was all Dallas from the start.
The Mavericks opened a 67-43 lead at halftime after outshooting the Hornets 62 to 32 percent from the field -- many of those coming on uncontested shots.
Parsons hit 4 of 5 shots to open the game, including three 3-pointers. Chandler, who entered the game shooting 67 percent from the field this season, hit all six if his shots before the break.
The final play of the first half was representative of how easy it was the Mavericks to score with Nelson driving past Kemba Walker and tossing up a pass to Brandon Knight, who got free for an easy alley-oops dunk, drawing a moan from the crowd. It was one of three alley-oops dunks for the Mavericks in the first half.
Of Dallas' 26 field goals in the first half, 24 of them were dunks, layups or 3-pointers.
The Hornets couldn't do anything right.
Even a simple chest pass from Brian Roberts to Cody Zeller sailed harmlessly into the second row when Zeller wasn't looking.
The Hornets, who are already missing Michael Kidd-Gilchrist and Gary Neal due to injuries and are without Jeffery Taylor due to legal problems, lost rookie guard P.J. Hairston in the second half to a sprained right ankle. He did not return and the extent of the injury was not immediately known.
Hairston appeared to step on someone's foot on a pick and roll near the right elbow and grabbed at his leg. He walked off with the aid of trainer Steve Stricker.
---