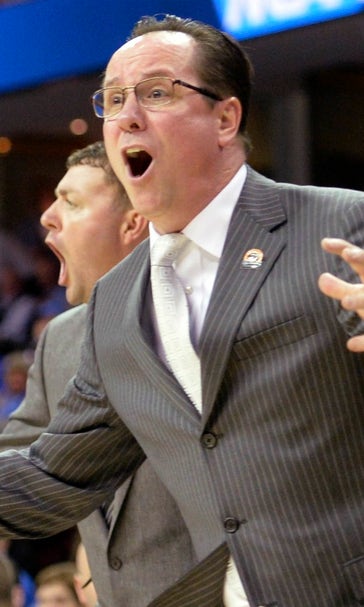 Marshall makes history in Wichita State's 76-55 win over Southern Illinois
BY foxsports • February 4, 2016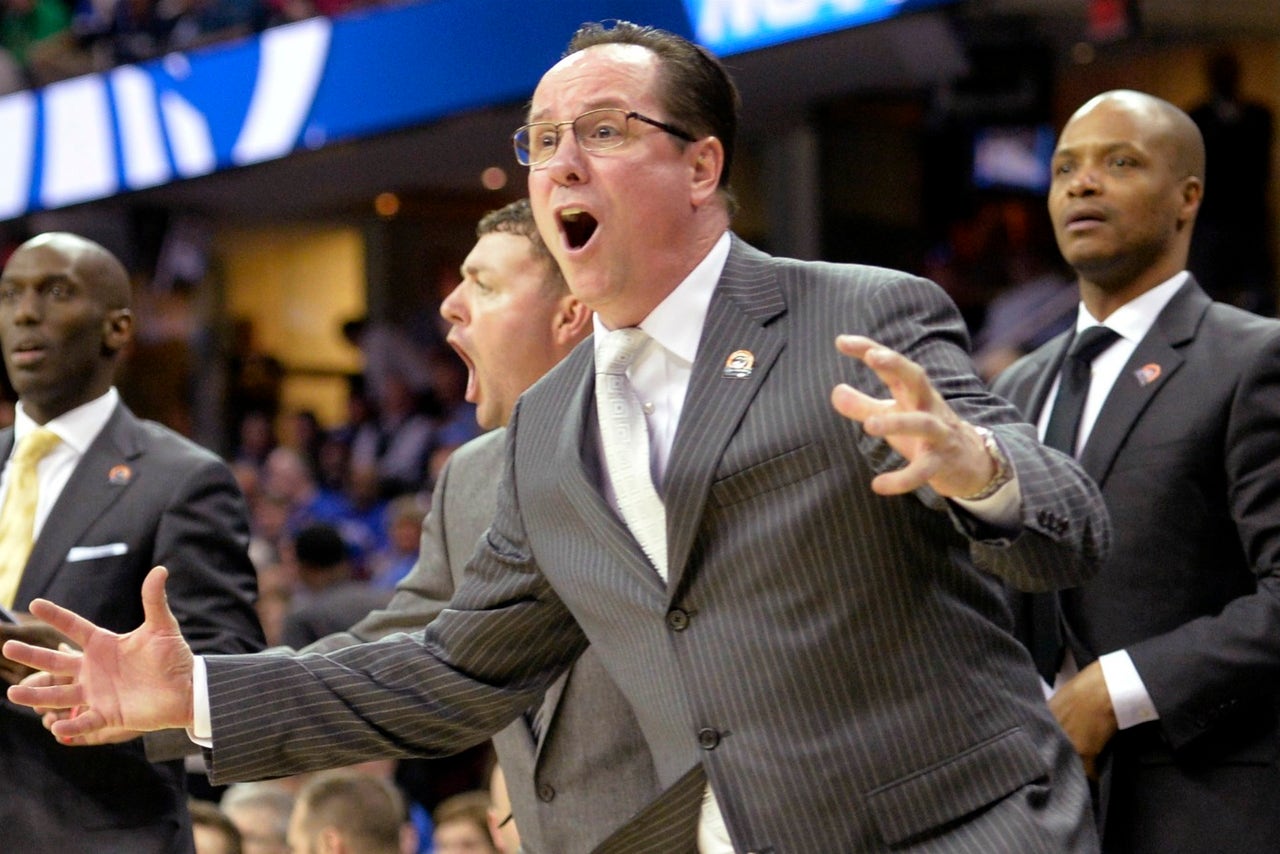 WICHITA, Kan. -- Shockers fans had more than just the scoreboard to celebrate Wednesday.
With his team's 76-55 romp over Southern Illinois, Wichita State coach Gregg Marshall reached 221 victories, giving him more than any coach in Wichita State history. Hall of Famer Ralph Miller went 220-133 at Wichita State from 1951-64.



Marshall is 221-81 in nine seasons with the Shockers. He won 194 games in 10 seasons at Winthrop, where he is also the career leader in victories.



"It means a lot to equal a legend like Coach Miller," Marshall said, "a guy who made basketball important here when he came from (Wichita) East High."


Meanwhile, there were many reasons Southern Illinois coach Barry Hinson could point to in trying to explain how his team, tied for second in the Missouri Valley Conference, has lost to Wichita State twice this season, each time by more than 20 points.



One stood out Wednesday night after No. 21 Wichita State's victory over the Salukis.



"It's their length," Hinson said. "We just don't run up against anybody else in our league that has that kind of length."



Fred VanVleet had 12 points and 11 assists to lead the Shockers (17-5, 11-0 Missouri Valley) to their 12th straight victory. Shaquille Morris had a season-high 13 points and fellow center Anton Grady added 10 points for Wichita State.



Anthony Beane scored 15 of his game-high 20 point in the first half for Southern Illinois (18-6, 7-4). Bola Olaniyan had seven points and 16 rebounds for the Salukis, helping them outrebound the conference's top rebounding team 48-31.



Marshall said his team's length showed on the defensive end.



"Our defense was phenomenal, especially in the second half," Marshall said. "That really carried the day."



Beane, who was 3 of 10 in the first matchup against Wichita State, was hot early. He scored 10 of Southern Illinois' first 12 points, going 4 of 5 from the field.



Beane's hot hand helped the Salukis stay close. Tyler Smithpeters' steal and layup cut Wichita State's lead to 20-19 with 8:39 remaining in the first half.



The Shockers then locked down Southern Illinois. During a stretch of more than 8 minutes, the Salukis had two baskets. One was tipped in by a Shocker going for a rebound. The other was a layup by Smithpeters when he rebounded an airball all alone.



"We wanted to take them out of their offense," VanVleet said.



Wichita State methodically went on a 14-4 run, capped by Morris' fade-away, banked jumper for a 34-23 lead with 2:14 remaining in the half.



Wichita State led 37-28 at halftime and quickly advanced the margin into double digits. A 3 by Evan Wessel and Morris converting an alley-oop pass made it 42-28, and Southern Illinois took a timeout just 71 seconds into the half.



The Shockers made seven free throws to make it 49-31 and four straight points from Grady gave Wichita State a 53-34 lead with 14:11 to play.



"Our guards were really pounding the ball down to Shaq and me," Grady said. "They were dropping the ball down to us and giving us good opportunities."



Just over 6 minutes later, 3-pointers by Wessel and VanVleet pushed the lead to 64-42 with 7:57 remaining.



"I'm not going to fault our guys at all," Hinson said. "The first game, we didn't compete. Tonight, we fought our butts off. We just turned it over 22 times, and that will kill you."



STILL STREAKING



This was Wichita State's first home game since Arizona lost to visiting Oregon on Jan. 28. That snapped the longest homecourt winning streak in the country at 49 games, giving the Shockers the current mark.



Wichita State extended it to 43 straight home victories.



TIP-INS



Southern Illinois: The Salukis have lost eight straight games against ranked opponents. The last victory was a 64-62 decision over No. 22 Wichita State on Feb. 5, 2013. . Southern Illinois entered the game averaging 76.3 points, nearly 16 more than last season.



Wichita State: The Shockers have won 19 straight regular-season conference games. . Ron Baker had 18 points on 5-of-11 shooting Jan. 9 at Southern Illinois. On Wednesday, he had nine points on 2-of-10 shooting.



UP NEXT



Southern Illinois hosts Loyola on Saturday.



Wichita State travels to Illinois State on Saturday
---
---