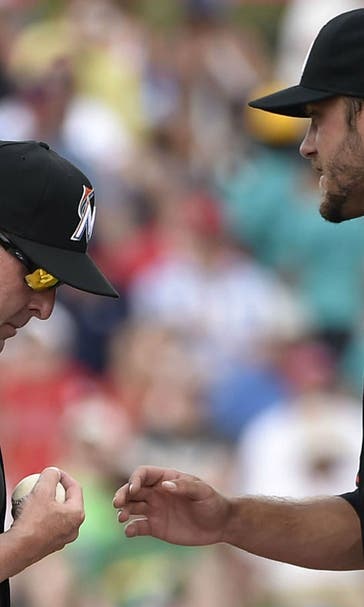 Marlins notes: Redmond not sure which starter will pitch opener
BY foxsports • March 23, 2015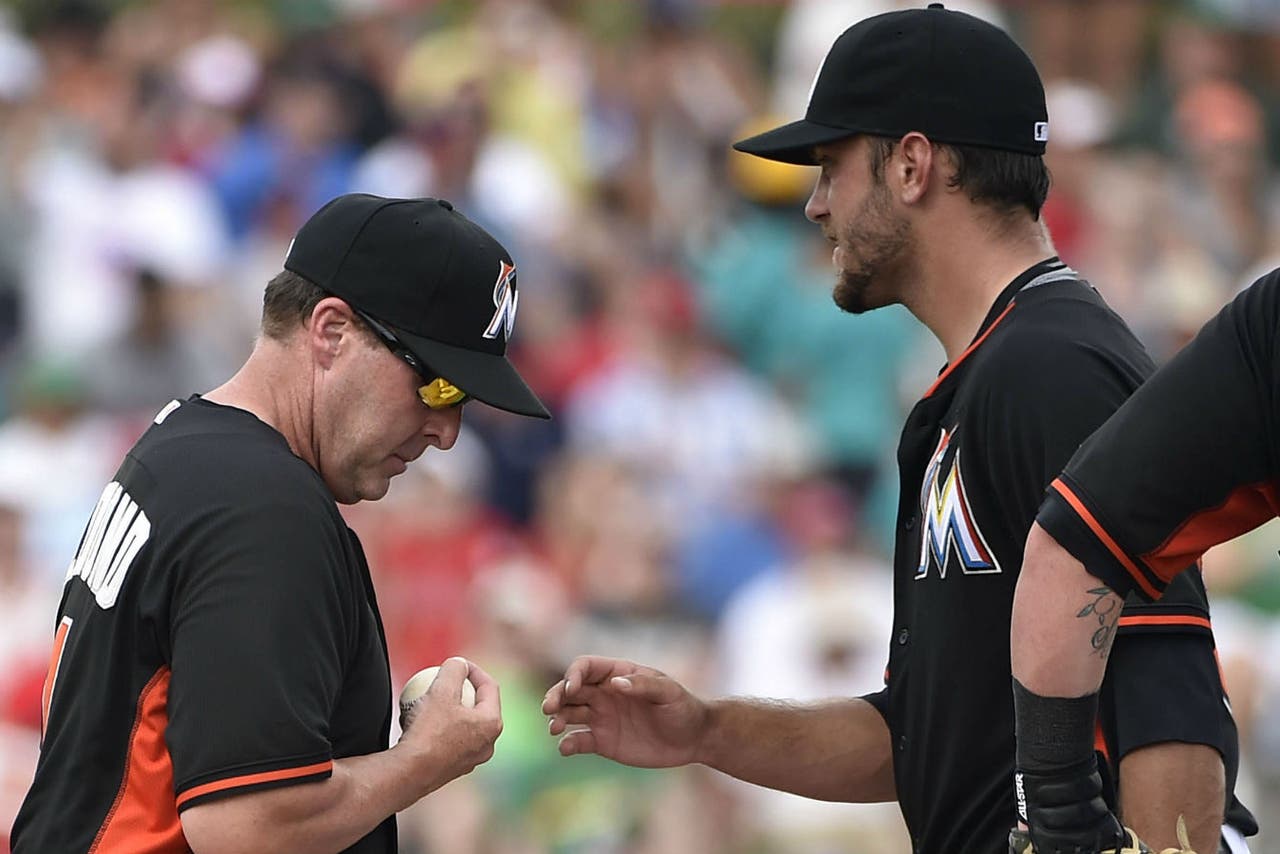 JUPITER, Fla. -- The Miami Marlins have yet to announce their Opening Day starter, but manager Mike Redmond agreed with the quintet that will likely begin the season.
Although right-handers Henderson Alvarez, Mat Latos, Jarred Cosart, Dan Haren and Tom Koehler have been following a five-man rotation during spring training, no order has been formally announced.
"I would say we're probably set with those five guys, but I would never say 100 percent that we're set 'cause you never know what could happen," Redmond said. "We tried to get a good look at those guys. That'll be something we'll all talk about in the next few days.
Redmond was probably alluding to what happened the weekend before the 2013 season when both Alvarez and righty Nathan Eovaldi landed on the disabled list with right shoulder inflammation. Those injuries forced the call-up of eventual Rookie of the Year Jose Fernandez.
In 2014, the Marlins used 13 starters over the course of 162 games. Assuming the rotation stays as expected, righty David Phelps and lefty Brad Hand will pitch out of the bullpen. Both have big-league experience starting.
Phelps (2-0, 0.85 ERA) has given up two runs (one earned) on six hits over 11 innings with nine strikeouts and five walks. Of his four spring appearances, he has started two of them. Hand (1-0, 1.80 ERA) has allowed two runs on seven hits with six walks and five strikeouts over 10 frames. He has started just one of his four outings.
"Chances are you need the depth," Redmond said. "That's why we went out and acquired these guys in case you need them. We've wanted to make sure -- one of our goals this spring was to make sure we get these guys extended out and get a chance to look at them and see where they best fit as a starter or bullpen or starting as an option if needed.
"The competition is good and usually brings out the most in everyone. It's fun to get a chance to see these guys and see what they can do and the value they can have on our ballclub."
ON THE MEND
Left fielder Christian Yelich sat out a second straight game with a blister on his right hand, but Redmond is hopeful for his return Tuesday.
Redmond said Yelich tried using a pad, but it just "made sense to give him a couple days off." The blister developed from swinging.
"I think if it was the regular season he would probably be able to figure out a way to play through it," Redmond said.
FINDING HIS SWING
Michael Morse produced the first multi-homer game of the spring for the Marlins on Monday afternoon.
Morse, who celebrated his 33rd birthday on Sunday, blasted a two-run shot off righty Jacob deGrom in the first and a leadoff dinger off righty Buddy Carlyle in the sixth. He also added a single in the fourth.
His home run against deGrom went to right-center field, while the one off Carlyle landed in straightaway center. He said he is "just taking the ball where it's pitched, using the whole field."
"I saw the ball well," Morse said of his at-bats. "Tried to stay short, especially with deGrom. He was throwing hard and just trying to stay short."
Added Redmond: "You look for guys in other at-bats to continue to improve and I think you've seen that with him. Obviously that's a really good sign to see him hit two bullets like that not just for home runs but to see him square some balls up."
With two weeks remaining before Opening Day, Morse has hit .379 (11 for 29) with a double and team highs of four homers and 14 RBI in 12 spring games.
"It's baseball," Morse said. "There's so many ups and downs. I feel pretty good. As a team we're still gelling together. One positive note today no matter the score: Guys still went up there and had quality at-bats and stuff. That was good. Sometimes we're going to have games like this. Our team doesn't let down."
You can follow Christina De Nicola on Twitter @CDeNicola13 or email her at cdenicola13@gmail.com.
---