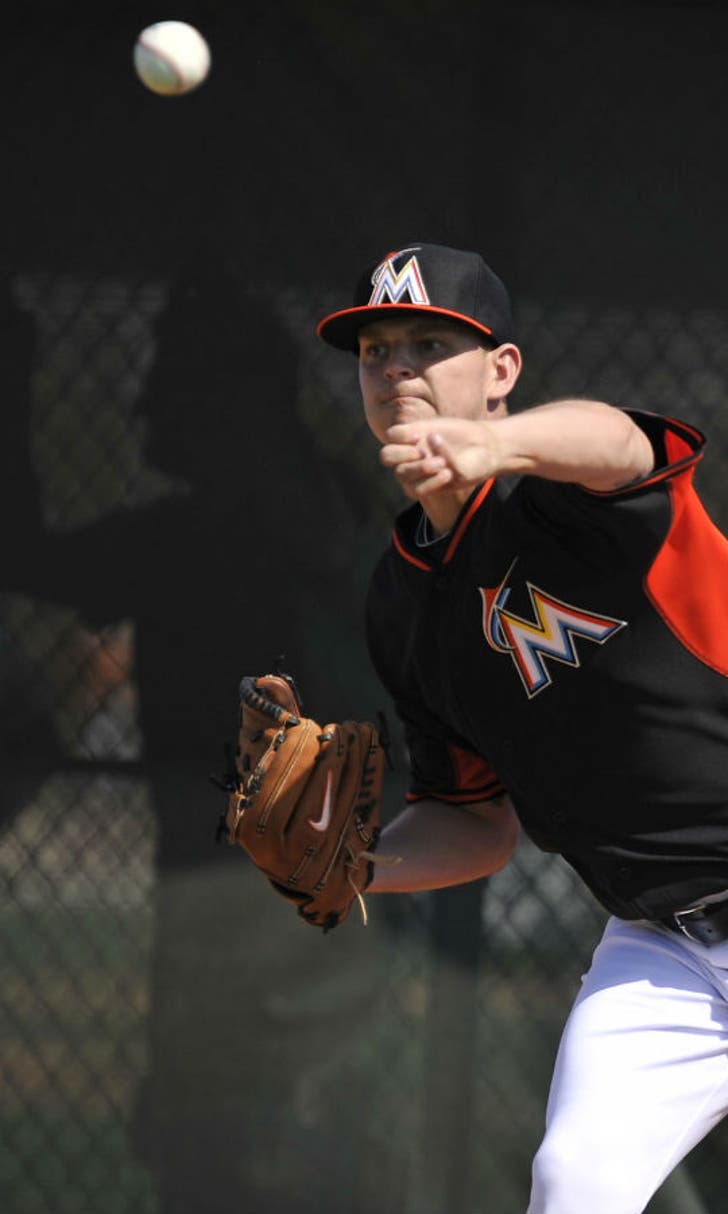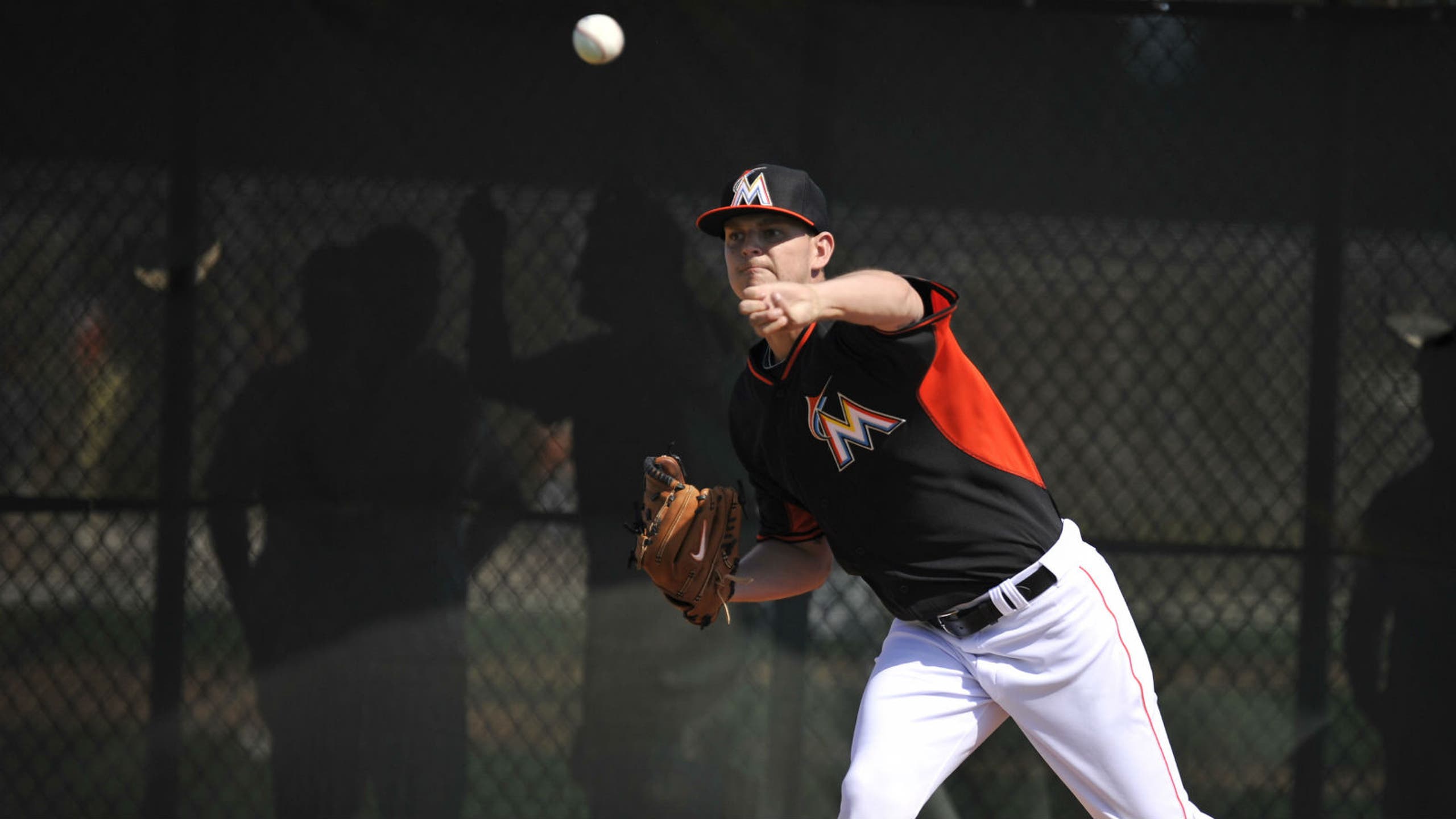 Marlins experiencing a resurgence of young pitching talent
BY foxsports • February 27, 2014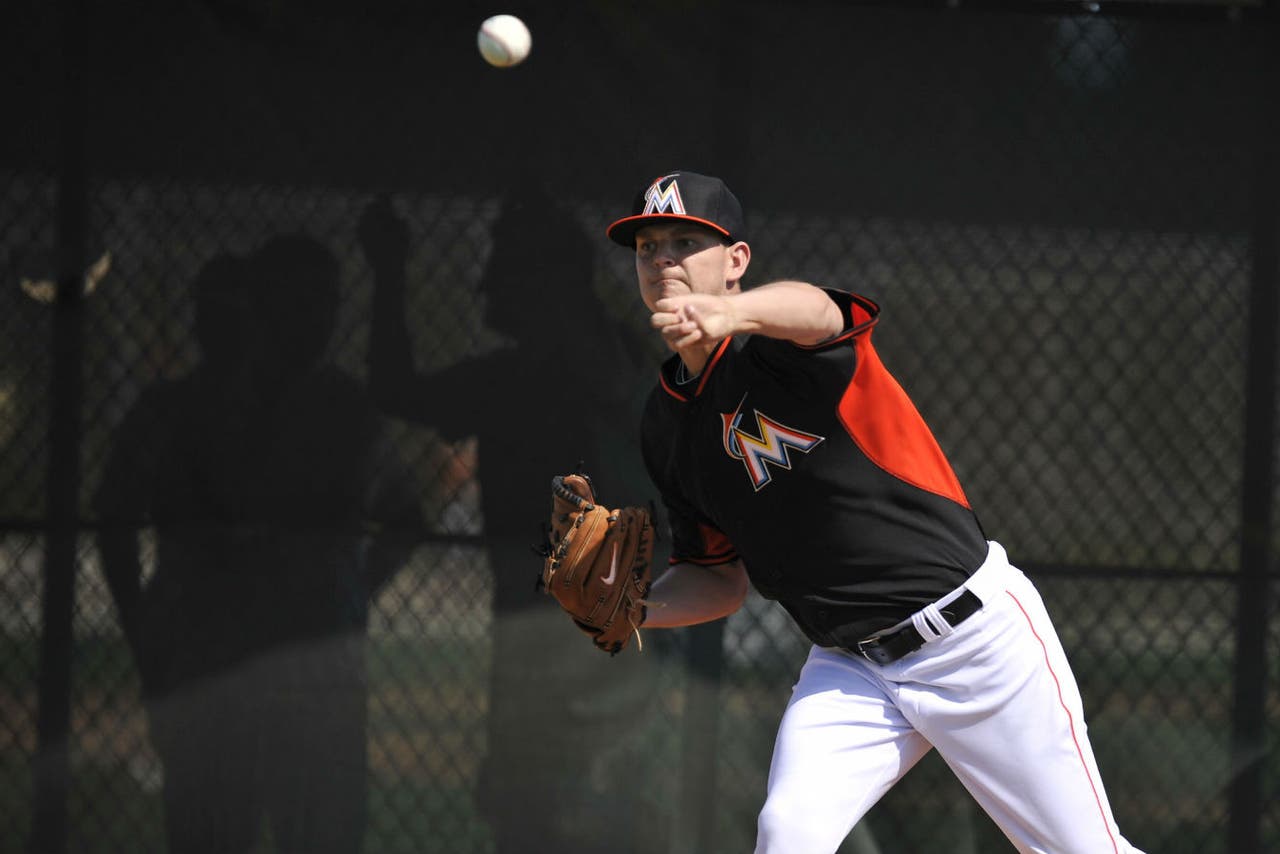 JUPITER, Fla. -- Marlins ace Jose Fernandez is a tough act to follow.
Just ask Miami's crop of young pitchers in big-league camp.
Andrew Heaney, listed as Major League Baseball's top left-handed starting prospect, remembers when the 21-year-old National League Rookie of the Year and NL Cy Young finalist allowed just three hits over 20 innings during minor-league camp.
"The guy is that good," Heaney said. "It's fun to watch that and say, 'Man, if I can do half as well as that I'll be doing pretty damn good.' He almost takes pressure off you. No one is expecting anybody to do anything that good. If I do half as good people will be happy about it."
During the early part of spring training, manager Mike Redmond plans to give Heaney and the other starters opportunities to prove themselves to the big-league staff.
Nicolino, who went 8-4 with a 3.11 ERA between Single-A Jupiter and Double-A Jacksonville in his first season with the organization, has used his time in camp to observe how the veterans go about their business.
"It's different," Nicolino said. "It's the same exact locker room I looked at for three months before I got called up. The atmosphere up here is definitely different than it is in High-A being around all these guys and vets and learning from it.
"That's the biggest thing I'm taking from it. I'm enjoying all of it. I'm enjoying the knowledge. There's so many years of knowledge here and so many guys know what they're doing because they've done it for a long time. The difference up here is you come up here and you want to stay here."
This group of young arms wants to do the same.
Guys like Heaney, Nicolino and right-hander Anthony DeSclafani recently talked about the dynamic they share -- best described as a friendly competition.
Each player roots for the others, but at the same time pushes them so everyone is at the top of his game. A few of them even attended Heaney's wedding this past offseason.
"It's fun because you want other guys to succeed," Heaney said. "You don't want to feel like you got (a call-up) because you're the only option. You want to know you can compete against the best and you got there for a reason and those guys are always pushing to take your spot."
This depth has been a developing process.
Pitching is always at a premium, and the Marlins are experiencing a resurgence. DeSclafani and Nicolino arrived from Toronto. Brian Flynn, a September 2013 call-up, was part of the Anibal Sanchez trade with Detroit. Miami drafted Heaney, Brad Hand and Conley. Instead of trading away prospects this offseason for veteran bats, the front office turned to free agency.
"You can never have enough pitching because as quickly as it's a surplus it can be a shortage," president of baseball operations Michael Hill said. "From our standpoint we'll continue to push on and try to get them better and help them to reach their potential."
The Marlins have a healthy dose of southpaws in the farm system. Hand, who made his MLB debut in 2011, starts on Sunday in Viera against the Washington Nationals. Then there's Conley, Flynn, Heaney and Nicolino.
It comes as a welcome respite after lefties were few and far between in the rotation over recent years. Mark Buehrle pitched in 2012. Before that, there were Scott Olsen and Andrew Miller.
"Those guys are all starting pitchers, which is an envious position to be in," Hill said. "We're proud of our depth, happy to have it and just hopeful that they all develop into what we think they can be."
That job falls under pitching coordinator Wayne Rosenthal, who has helped nurture the players.
Nicolino, 22, began to use his curveball more instead of his changeup. DeSclafani improved his fastball command. Heaney learned to control the run game.
This fine-tuning, complete with command and pitchability, allowed the trio to conquer its time with the Hammerheads and earn call-ups to the Suns.
"They thrive with improvement to take that next step," Rosenthal said. "They're in big-league camp and it's now time to take the next step."
DeSclafani, who went 9-6 with a 2.65 ERA in 2013 to earn Marlins minor league pitcher of the year honors, relishes that chance. The 23-year-old recognizes his time in camp is magnified because the big-league coaching staff doesn't get to see him often.
While outfielder Jake Marisnick and Nicolino earned invitations to big-league camp last season following the Blue Jays trade, he did not. It made DeSclafani feel like he had something to prove.
"I like trying to make first impressions. I think it's a lot of fun and it's a challenge," DeSclafani said. "I think it's huge. You always have to prove yourself every day no matter where it is. Being here is a step from where I was last year in minor-league camp."
Heaney, who could earn his major-league call-up sometime this season, hopes to continue where he left off in 2013. The 22-year-old posted a 9-3 record and 1.60 ERA after returning from a lat strain.
In the Arizona Fall League, he went 2-1 with a 1.95 ERA in seven starts against the game's top prospects.
"It's fun, and I like the idea that these guys are all quality players that can, should and will eventually be in the big leagues and we can all do it together," Heaney said. "That's a fun notion and thought that we can be together for a long time."
You can follow Christina De Nicola on Twitter @CDeNicola13 or email her at cdenicola13@gmail.com.
---