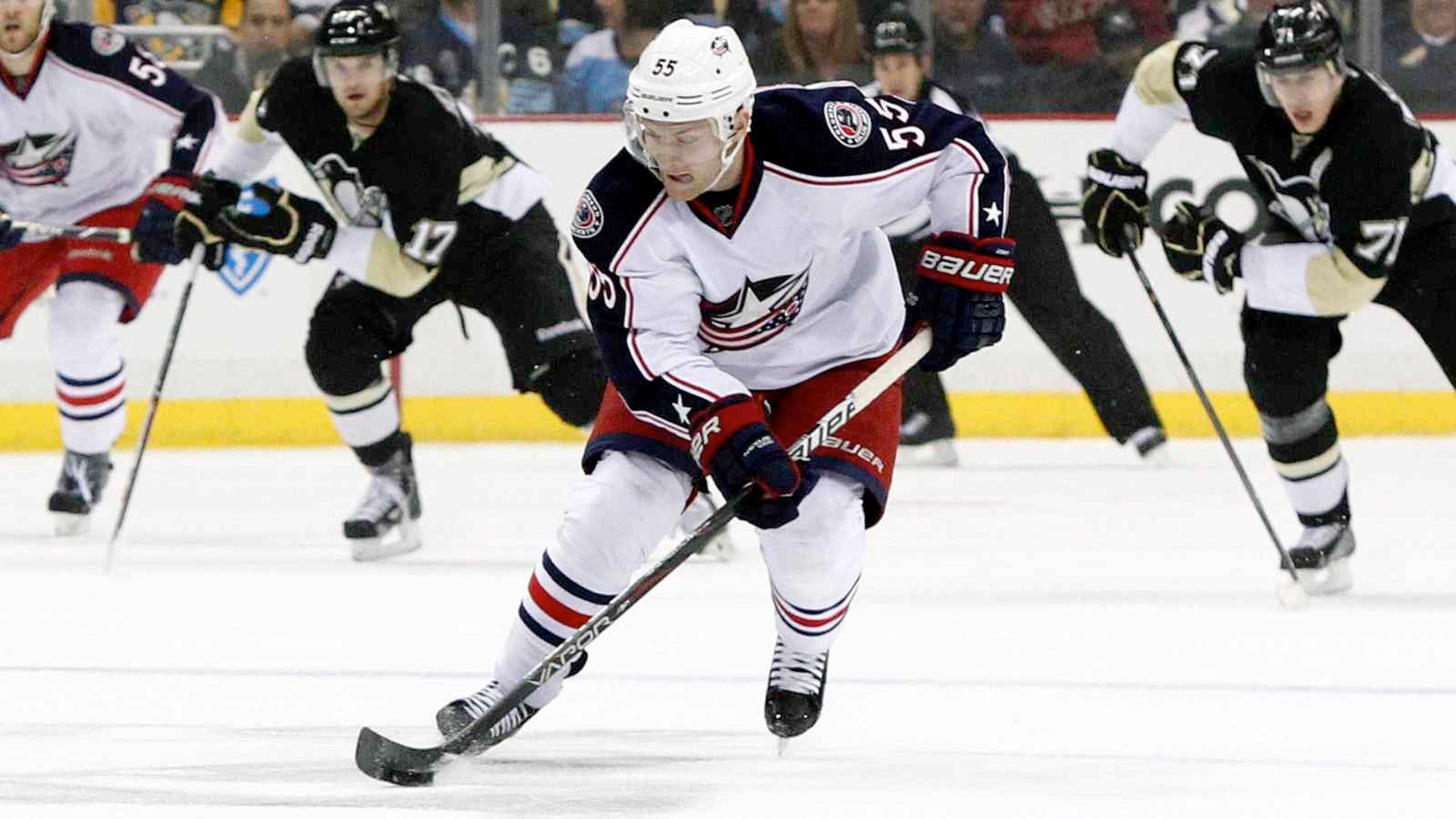 Mark Letestu relishing the playoff-style games Blue Jackets are facing every night
BY foxsports • March 13, 2014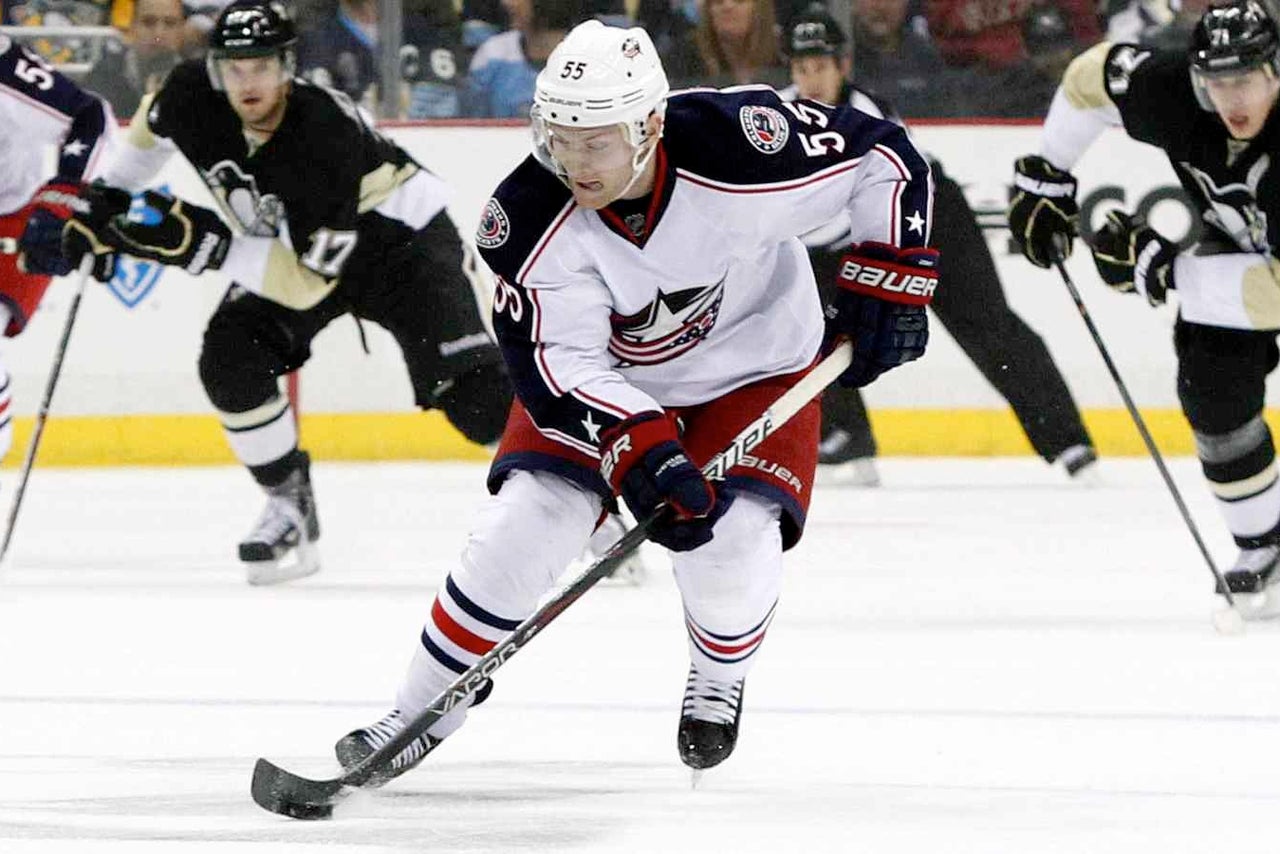 For teams on the NHL playoff bubble, the intensity of the post-season is happening right now. Every point is crucial for those teams, and the games are reflecting what's at stake.
If you were at Nationwide Arena for the Blue Jackets win against Detroit Tuesday, you got a taste of just how tough those games are to play. Columbus forward Mark Letestu thinks it's good to be playing these types of games down the stretch.
"I think it's to our advantage right now to be playing in playoff-type games," he explained. "There certainly is a different mindset than say game one of the season. I know at the start of the season you try to approach every game the same way, but we definitely know the gravity of the situation now. There are crucial points on the line every night. We had one slip away from us last year, and I think we're determined not to allow it to happen again."
Letestu wasn't surprised at all about the way the game unfolded Tuesday against the Red Wings. He says everyone is aware of where other teams are in the standings and what impact each head-to-head matchup can have on the playoff race.
"I think you're always scoreboard watching," he noted. "The way the wildcard is this year and the playoff format, these are huge games. We have another game against Detroit this month. We talk about every game being the biggest game of the season, but those games really have that weight to it. Both teams are battling for the final playoff spot, and you expect the desperation on both sides to be through the roof."
After stumbling right out of the Olympic break, the Blue Jackets had won five of six heading into Thursday's game against the high-flying San Jose Sharks. In that stretch, the only game that got away from Columbus was the lopsided affair in Chicago last week. Even with that stumble in the Windy City, Letestu thinks his team has stayed within its identity for the most part but may have regained it entirely in the recent win in Nashville.
"I'm not sure we got away from it a whole bunch," he said. "We had a couple of tough periods against Dallas (at home March 4th) and then had kind of a stinker against Chicago. Maybe it's the rivalry part with Nashville. Every time we go in there we expect to play our kind of game.
"They play the same way; it's physical, chipping pucks in, trying to grind the opposition down," Letestu continued. "From that standpoint, maybe it was just the mindset of what kind of game they were going to play. We knew what kind of game we needed to beat them, and fortunately we got it, and it's got us back on track."
According to the native of Elk Point., Alberta, nobody on the Blue Jackets is having any trouble getting up for games with so much on the line these days. It's exactly the way every NHL player wants it to be this time of the year.
"I think you can just sense the focus on the bench," Letestu mentioned. "Hopefully it comes through on screen, but you can tell the speed and the focus we're playing with. There's much more purpose in where pucks are going. Our forecheck is five men, not one. There are just a lot of different aspects of our game, and the intensity, focus, and purpose we're playing with is there.
"And to be completely honest, we need it," he continued. "We're not a group that's going to get by on fancy plays. Sometimes they come, but we're a hardworking group. We need to be focused, and we need to play with a purpose out there and really take bites out of teams when we play them."
That's exactly what the Blue Jackets did against Detroit Tuesday. It wasn't easy, but it's something they're going to have to repeat, and repeat again, if there's going to be a real playoff season after the "one" they're going through right now.
---