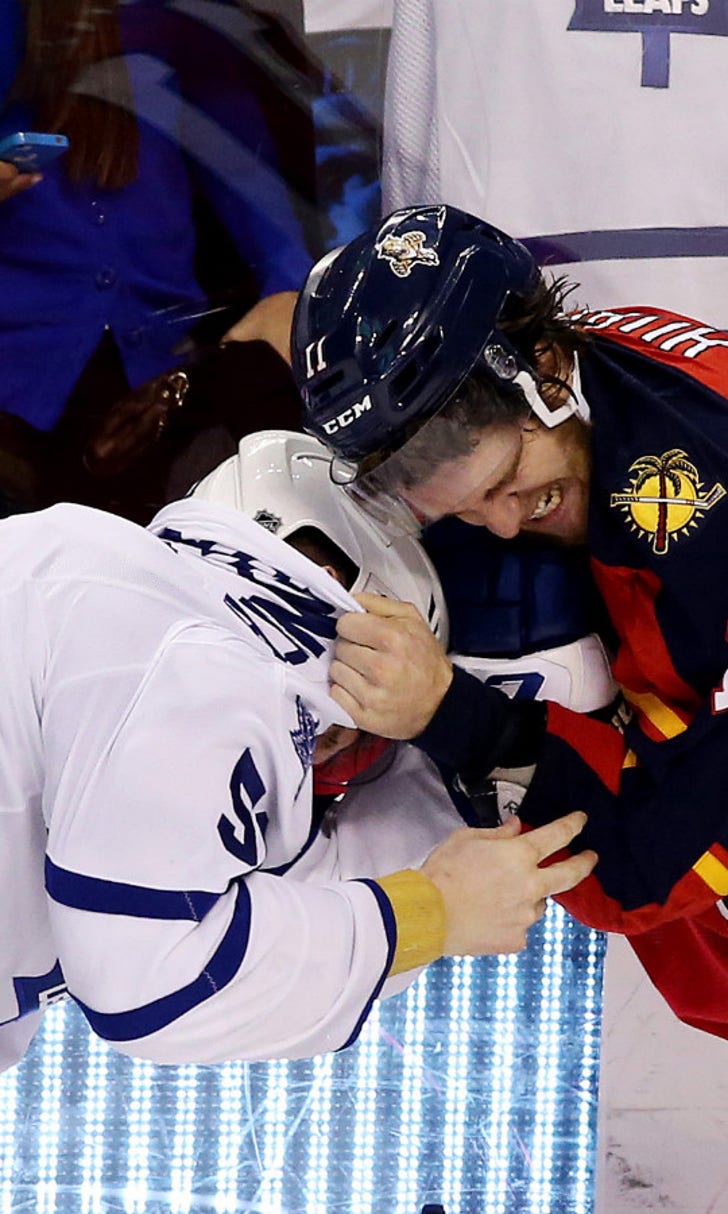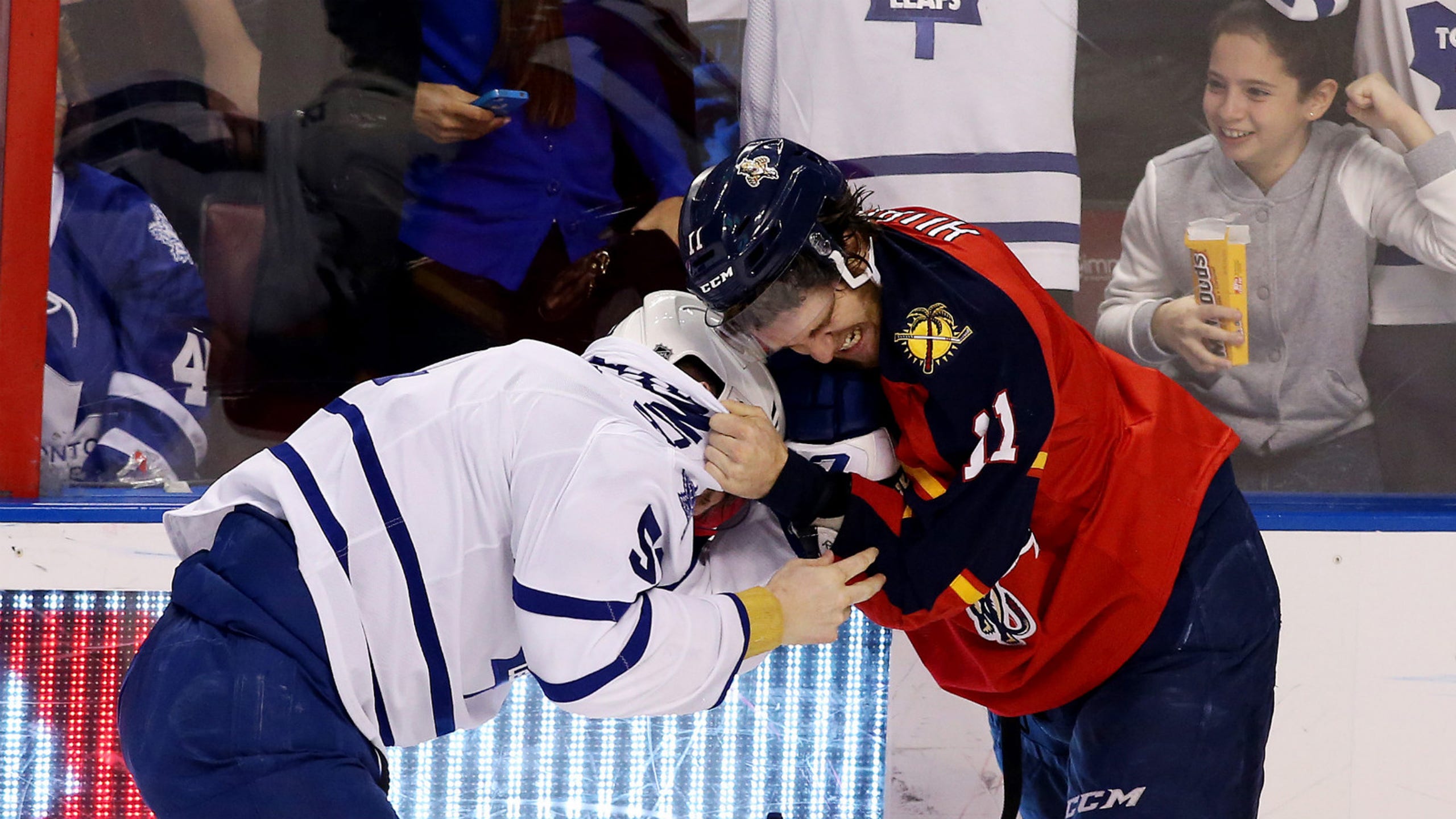 Maple Leafs at Panthers game preview
BY foxsports • April 9, 2014
It's been an especially rough few weeks for the Toronto Maple Leafs, who have completely fallen apart down the stretch.
In their first game since dropping out of playoff contention, the Maple Leafs continue a season-ending three-game road trip against the Florida Panthers on Thursday night.
Toronto (38-34-8) sat in second place in the Atlantic Division as recently as March 16, but its postseason hopes have been dashed with a 2-10-0 slide.
"Not in shock," coach Randy Carlyle said. "I guess the words to describe it would be extremely disappointed, shallow, embarrassed. All those things. I think we have more than what we were able to accomplish, and that's the most troubling issue here.
"We just didn't find a way to compete to a level that was necessary."
The Leafs were officially eliminated Tuesday with a 3-0 loss at Tampa Bay and Columbus' 4-3 overtime win over Phoenix. They've dropped five straight road games in regulation, getting held to eight goals.
"I actually didn't say anything (to the team) after because I was real disappointed, obviously, knowing that Columbus had won in overtime," Carlyle said. "They knew that after the game as well as I did, so it was a moot point going in and saying anything at this point."
James Reimer has lost all nine of his starts since the Olympic break while posting a 3.91 goals-against average, playing a role in the Maple Leafs missing the playoffs for the eighth time in nine seasons.
"Obviously, this one hurts," Reimer said after stopping 31 of 33 shots Tuesday. "The bottom line, we weren't good enough. I think that as a guy and as a team, you look in the mirror and you just have to accept that we weren't good enough. A wise man once said that the playoffs don't let you in unless you're good enough. You don't sneak in there if you don't deserve it."
After taking all three meetings with Florida in 2012-13, Toronto has lost two of three this season. The Leafs fell 4-1 in their lone visit to Sunrise on Feb. 4, dropping to 2-6-0 in their last eight there.
The Panthers (28-44-8), whose 64 points are the second-fewest in the NHL, have been outscored 26-12 during a 1-6-0 slide after falling 5-2 to Philadelphia on Tuesday.
Dan Ellis followed a scoreless first period by allowing four goals in the second, dropping to 0-5-0 with a 4.80 GAA since coming over from Dallas last month.
"I just let in four (bad) goals," Ellis told the team's official website. "It's unacceptable, it's frustrating as (heck). You're one of the primary reasons for the loss. I take responsibility for that loss."
Ellis, who finished with 22 saves, could be in goal again with Roberto Luongo bothered by an upper-body injury. Ellis has a 1.33 GAA during a three-game winning streak against Toronto dating to 2010.
Reimer is 1-3-0 with a 3.47 GAA against the Panthers.
---