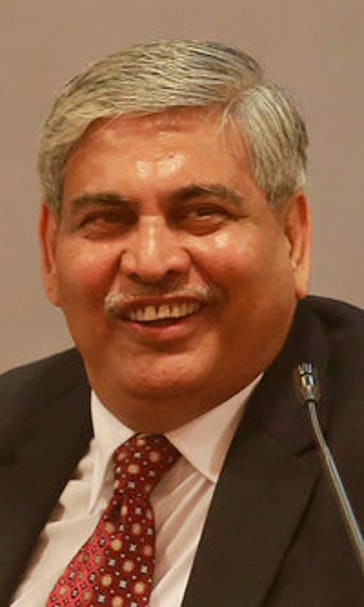 Manohar elected as first independent chairman of ICC
May 12, 2016

NEW DELHI (AP) The International Cricket Council says India's Shashank Manohar has been elected as its first independent chairman.
The announcement was made Thursday as Manohar was elected unopposed, bringing an early end to the election process that was to culminate on May 23.
The 58-year-old Manohar was previously the chairman of the ICC as a representative of the Board of Control for Cricket in India but resigned as the BCCI president this week to make himself eligible to head the ICC according to constitution amendments made last month which require that the chairman should not hold any position in a national cricket body.
Manohar's two-year tenure at the helm will commence with immediate effect.
---