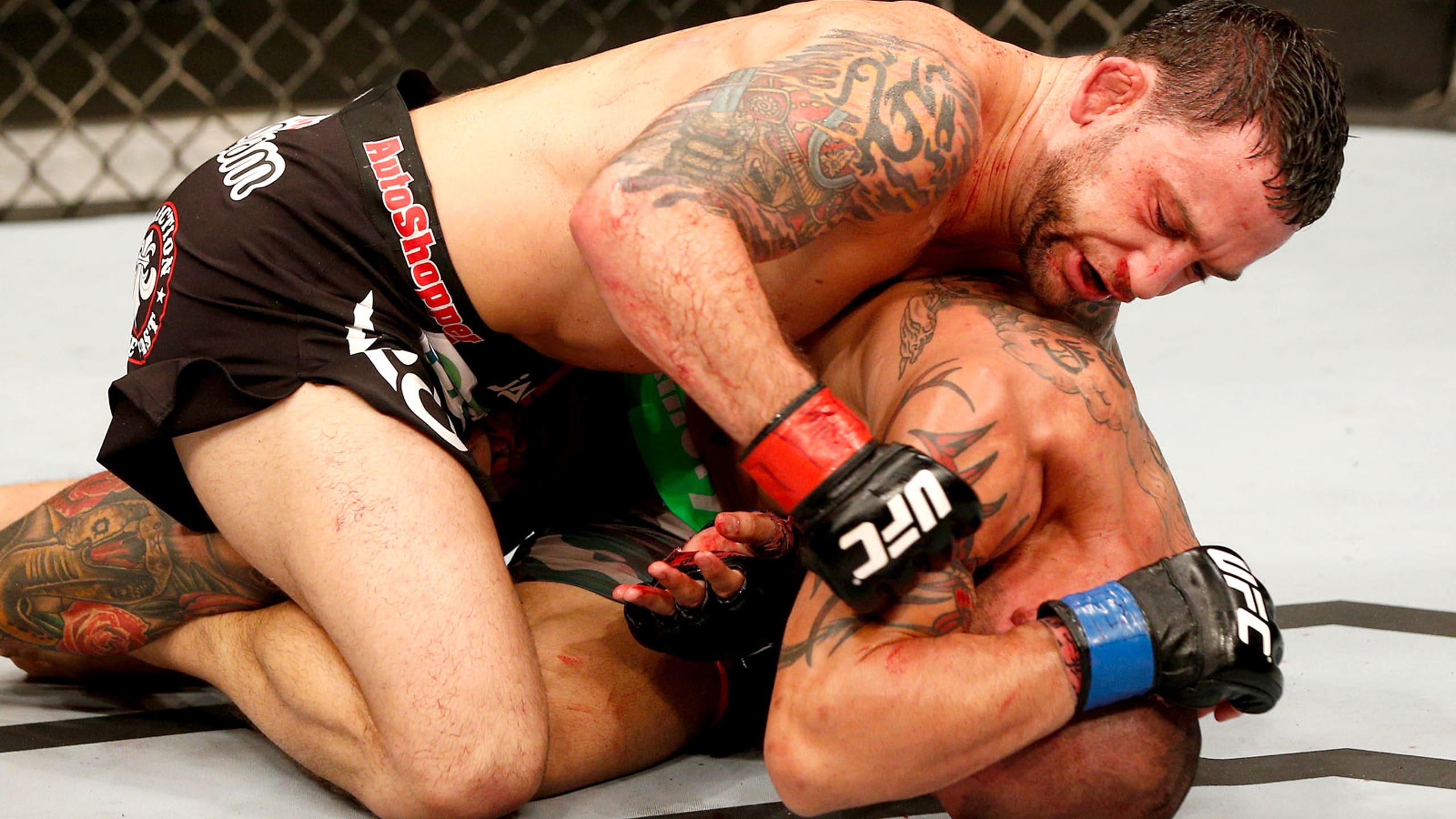 Making the Grade: Passes/Fails from UFC Fight Night: Edgar vs. Swanson
BY Damon Martin • November 23, 2014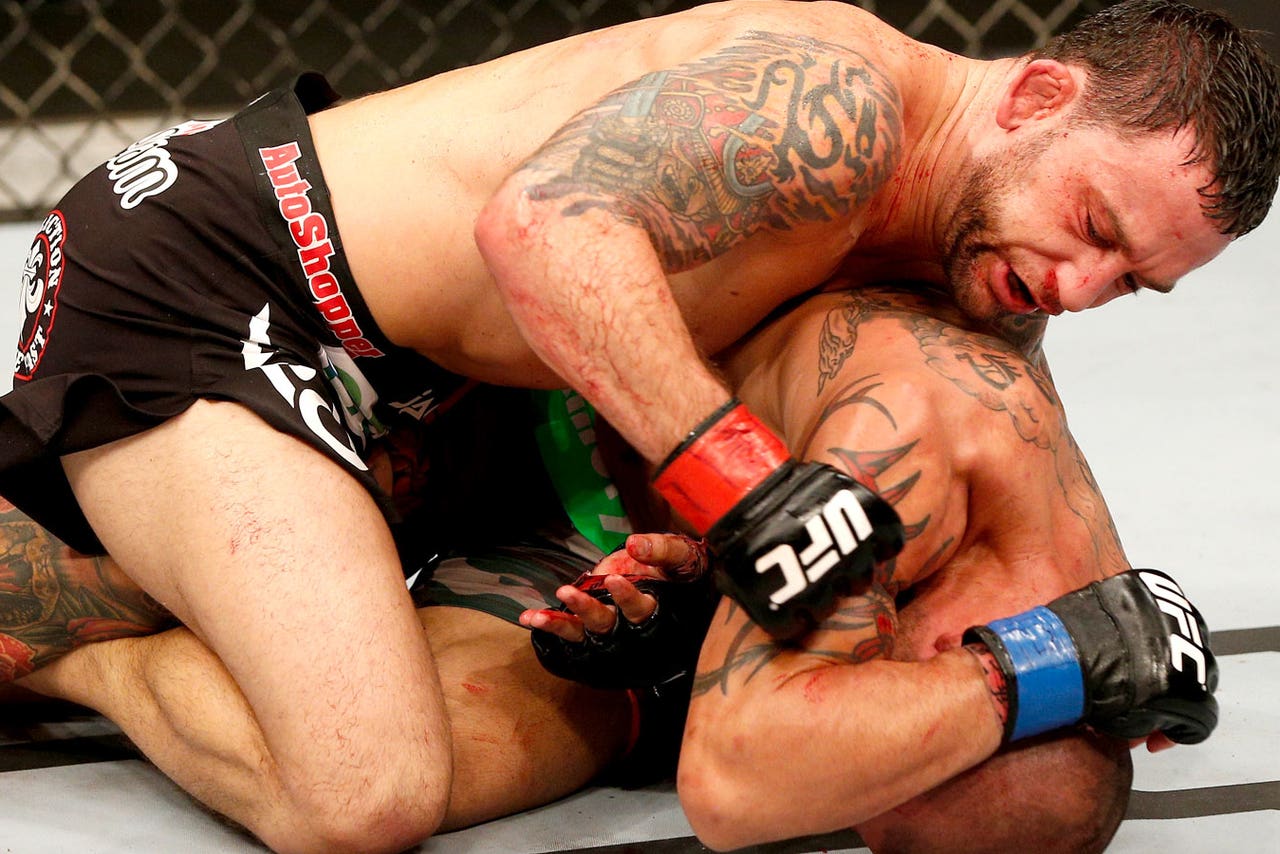 The UFC's return to Austin, Texas ended with one of the most dominant performances the featherweight division has ever seen as Frankie Edgar worked over Cub Swanson for over four rounds before finally finishing the fight in the fifth.
Edson Barboza also took a big leap forward in his career with a one-sided victory over Bobby Green to finally earn a spot amongst the top 10 fighters in the world at 155 pounds.
Since you already know the results, we here at Haymaker like to go a little above and beyond in our assessment of the night's proceedings.
Here's what we took away from UFC Fight Night: Edgar vs. Swanson
PASSES
Oh You Didn't Know?
The oddsmakers instilled Frankie Edgar as a sizable favorite going into Saturday night, but he still entered the night as the No. 3 ranked fighter behind his opponent Cub Swanson, who was a winner of six-straight going into the night.  Talking to several media members in the back (I won't name names to protect the guilty), I was a little surprised how many people were taking Swanson in favor of Edgar.  Not because Swanson was a bad fighter. Far from it actually.
It had more to do with how good and how consistent Edgar has been for the past four or five years.  Edgar was lightweight champion while fighting in a division he really didn't belong in for most of his career.  Edgar fought at 155 because he didn't want to go to a lower weight class because at the time that meant he couldn't get into the UFC.  Now that he's a featherweight, the only blemish on his record is a close, decision loss to champion Jose Aldo.  Outside of that, Edgar dominated Charles Oliveira and put a stamp on B.J. Penn's historic career.
Why Edgar continues to be doubted, I clearly have no idea, but if his performance on Saturday didn't silence everybody who still had questions -- Edgar is definitely 'The Answer'.
All We Needed Was a Titan-tron
Walkout songs are a nice bonus for fans in the arena and for the ones they show on the television broadcast at home.  If you happen to follow me on Twitter, you probably already know I'm kind of the walkout song guy.  I just love music and the walkout songs are an extension of that.  As Nietzsche once said "without music, life would be a mistake."  But Saturday night featured a huge list of great walkout songs, most notably led by Nick Hein and Bobby Green.
The bad news is both fighters came up short in their respective bouts. The good news is the walkout songs they used put a big smile on every professional wrestling fan's face from here to across the globe.
Hein kicked things off by walking to the Octagon to the track "Badstreet U.S.A." by The Freebirds.  No, not an actual singing group -- The Freebirds from professional wrestling.  Michael P.S. Hayes, Terry "Bam Bam" Gordy and "Playboy" Buddy Roberts to be exact.  The song they made famous in the 80's was reborn like a phoenix on Saturday night in Austin and it was glorious.
Not to be outdone, Green opted for a more modern tune but also a unique choice. He went with the theme song created for the vampire wrestler known as Gangrel.  A very recognizable song, but yet again a fantastic choice.  If only they could rig pyrotechnics to the top of the UFC Octagon, this would have been a perfect night.
A Ball of Energy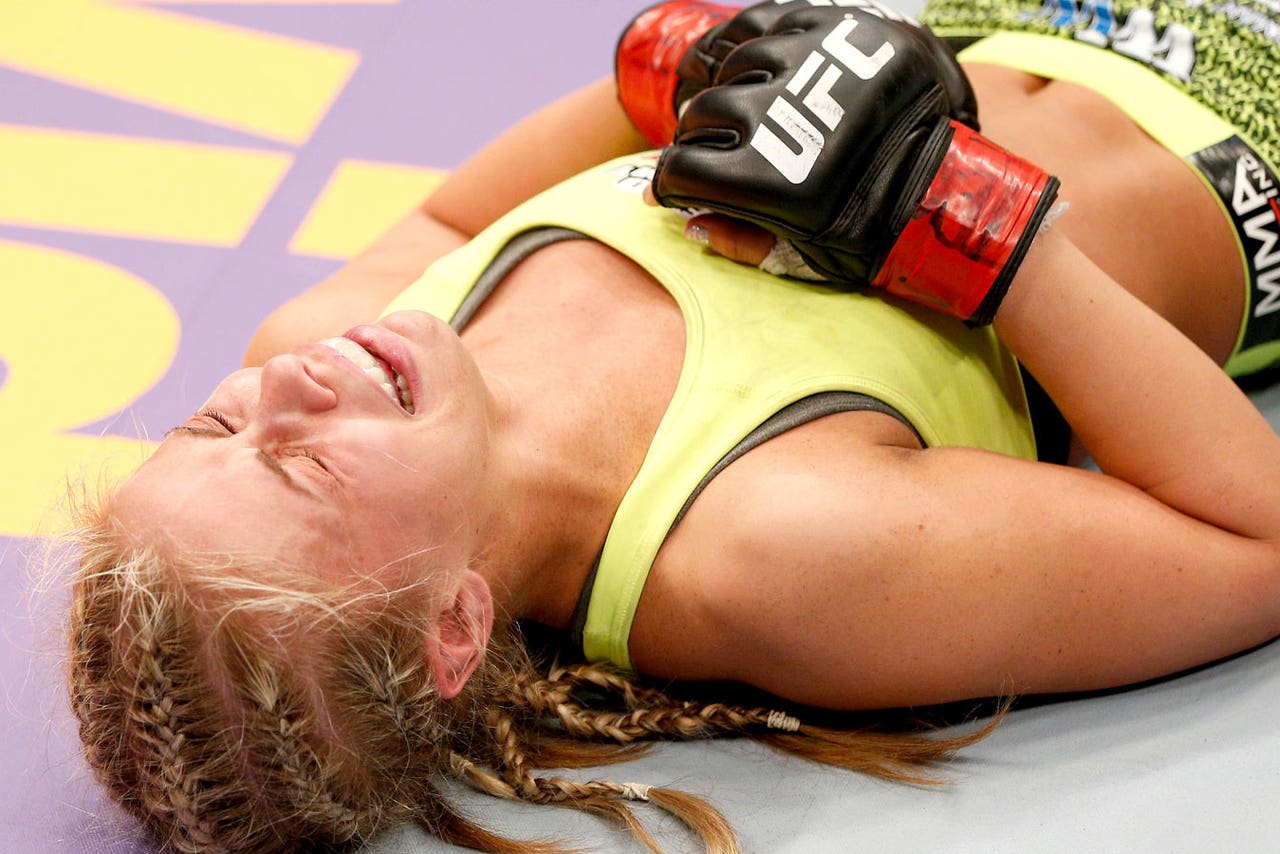 Enjoy it Paige, you earned it! 
If you didn't catch Paige VanZant's debut on Saturday night, you missed one of the best UFC debuts in recent memory from a girl who looks like equal parts of sunshine and extra strength Red Bull.  VanZant showed off an impressive array of striking skills, submissions and incredible flexibility en route to beating Kailin Curran, who was also making her first appearance in the Octagon as well.
When the fight ended, VanZant fell to the cage and started to cry tears of joy.  She truly appreciated the moment and that's a special feeling for any first time UFC fighter.  When her interview was over, VanZant danced her way out of the Octagon, hopping around like a rabbit with a smile that couldn't be removed from her face for the rest of the night.
At the post fight press conference, VanZant got the best surprise of all -- a $50,000 'Fight of the Night' bonus.  Since she's not even old enough to drink and barely old enough to vote, we're guessing she's not going to have to pay off student loans with the money so here's to you Paige VanZant -- go buy yourself something fun.  You only get to be a 20-year old UFC phenomenon once in your life.
Cowboy Up
One bonus pass goes to Donald 'Cowboy' Cerrone, who probably didn't get to see much of the fights because he was hanging around in the crowd taking pictures with virtually every fan in attendance.  No, he wasn't a special guest of the UFC being paid to entertain or there on behalf of a sponsor.
Cerrone was just there as a fan and there may not be a more gracious person on the UFC roster when it comes to his personal time than this lightweight superstar who always has time when someone asks 'can we take a picture?'.
FAILS
You Forgot to Punch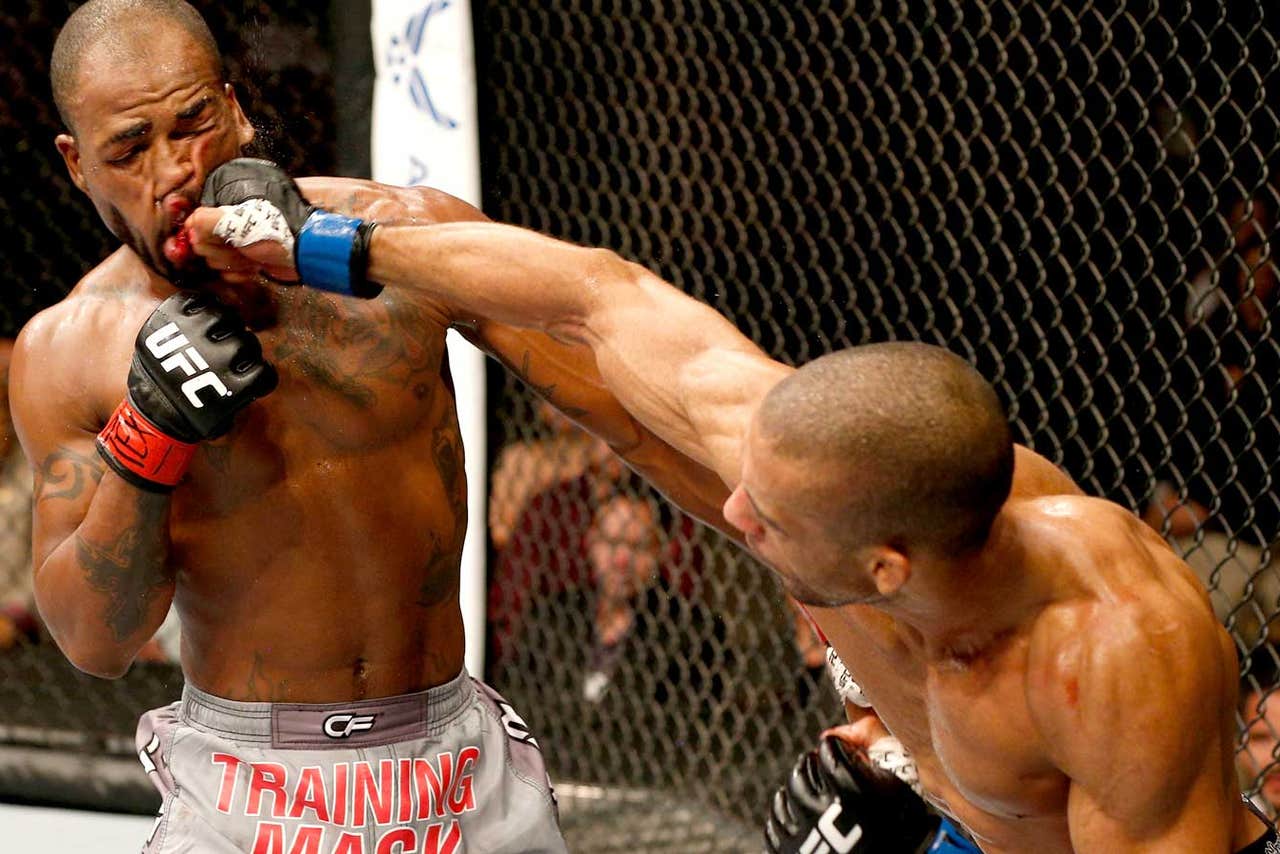 Did you forget to swing back? 
Bobby Green has adapted a style recently that's similar to his good friends Nick and Nate Diaz, where he taunts and gabs at his opponents even in the middle of a fight.  He did it to Josh Thomson non-stop back in July before picking up a victory, which put him smack dab in the middle of the top 10.
So it wasn't much of a surprise that Green decided to do the same thing on Saturday night against Edson Barboza and he even turned his smack talk into gestures considering his Brazilian opponent doesn't speak a ton of English.  Every time Barboza would land a shot Green would smile and brush off his shoulder like Jay-Z was singing in his ear.
Barboza would crack him with a kick and Green would motion 'no-no' like he was being possessed by the spirit of Dikembe Mutombo. He put his hands out as if to beg Barboza to hit him. And guess what? Barboza hit him. A lot.  Guess what Green did in return? Not much.
Listen, trash talk and taunting is a fine tactic so long as it works.  But if you can't goad your opponent into a bad strategy based on your trash talk, then it's time to go to plan B.  Green remembered the taunting part of his game plan and then failed to do much of anything else except get hit a lot by Barboza.
Did You Even Watch the Fight?
Judging has always been a thorn in the side of fighters, promoters and journalists alike. A bad decision can cost a fighter potentially hundreds of thousands of dollars, sponsorships, title shots and even titles (ask Frankie Edgar about that one!).  Still bad judging shouldn't just be called out when a fighter gets screwed over from a win or a loss.
Bad judging also deserves to be called out when the right guy wins, but the scoring is still way, way off.  For instance in the fight between James Vick and Nick Hein on the prelims when one fighter gets knocked down twice in a round and a judge still scores it the other way.  Hein put Vick down on two occasions in the first round yet judge Jennie Cardenas inexplicably gave the round to Vick.  Judge Jon Schorle gave Brad Pickett all three rounds in a fight the other two judges gave to his opponent, Chico Camus. It was a close fight but there's no way on earth Pickett won three rounds.
Nick Wright somehow saw Josh Copeland winning the second round against Ruslan Magomedov when in fact nobody else seemed to score it that way.
Listen, judging is a thankless job and rarely are they applauded when they do well, only insulted when they do poorly.  But in a sport where one round makes the difference between winning or losing and for some fighters maybe even losing a job, shouldn't we expect the judges to get every single one of them correct?
EPIC FAILS
Fight of the Night?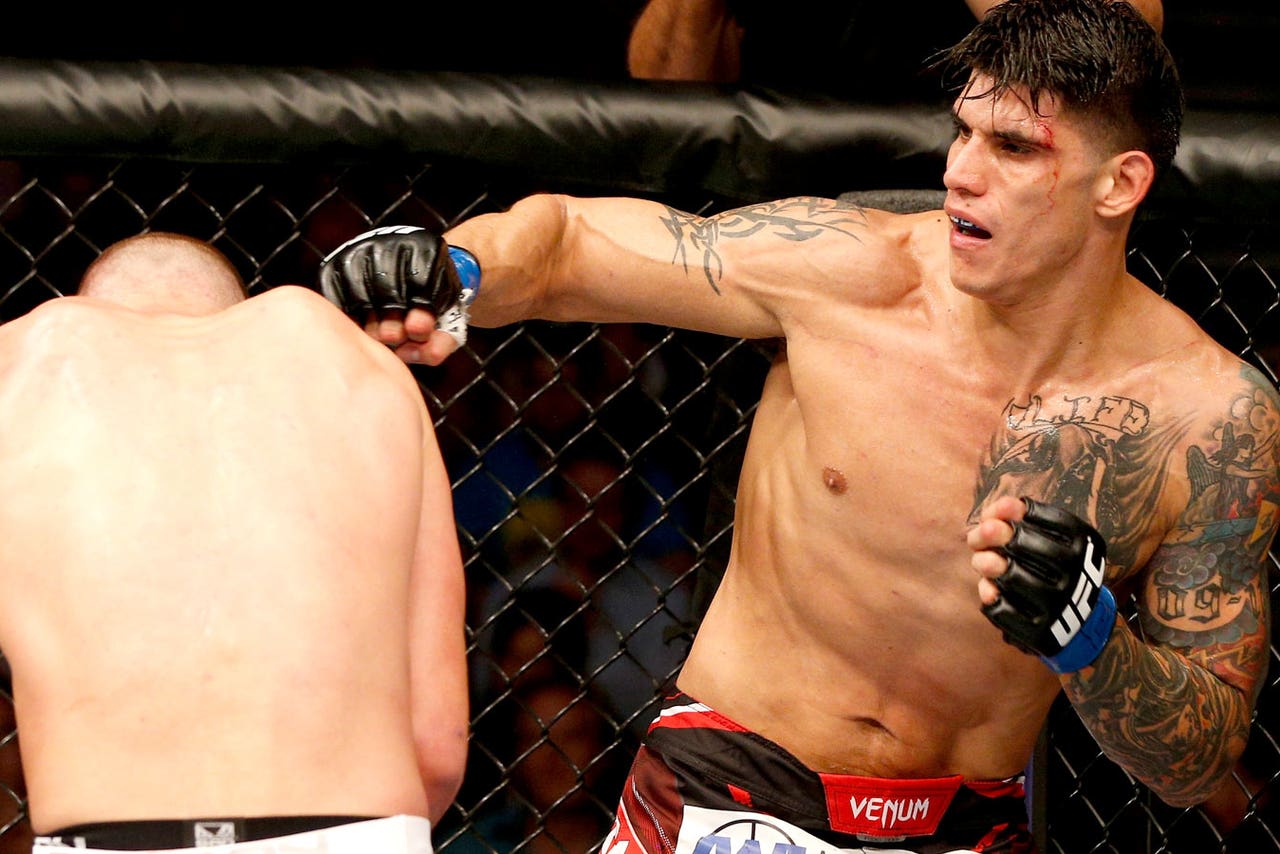 Congrats on the win? Oh you want a $50,000 bonus. Hmmm buh-bye 
Roger Narvaez made his debut at 185-pounds on Saturday night and picked up a pretty solid win, beating former Ultimate Fighter competitor Luke Barnatt in the process.  Narvaez put on an excellent third round, knocking Barnatt down and doing everything in his power to sway the judges to his favor for what was a remarkably close fight to that point.  Narvaez definitely did the most of either fighter with his third round performance.  But outside of those five minutes, the other 10 were painfully hard to watch.  Even with Narvaez hailing from Texas, the home state crowd let him hear it as the two fighters almost refused to engage for the biggest chunk of the fight.
When it was all said and done, Narvaez was declared the winner but maybe he's the one that got hit in his head too much because when UFC on FOX commentator Jon Anik gave him the microphone for his post fight interview he found away to make every media member sitting on press row do a double take.
"How about fight of the night?" Narvaez asked while hoping to score a nice $50,000 bonus.
Not even close, buddy.
It was a good win and a solid way to snatch victory from the jaws of defeat, but five minutes of pretty good doesn't make up for 10 minutes of really bad.  
---
---