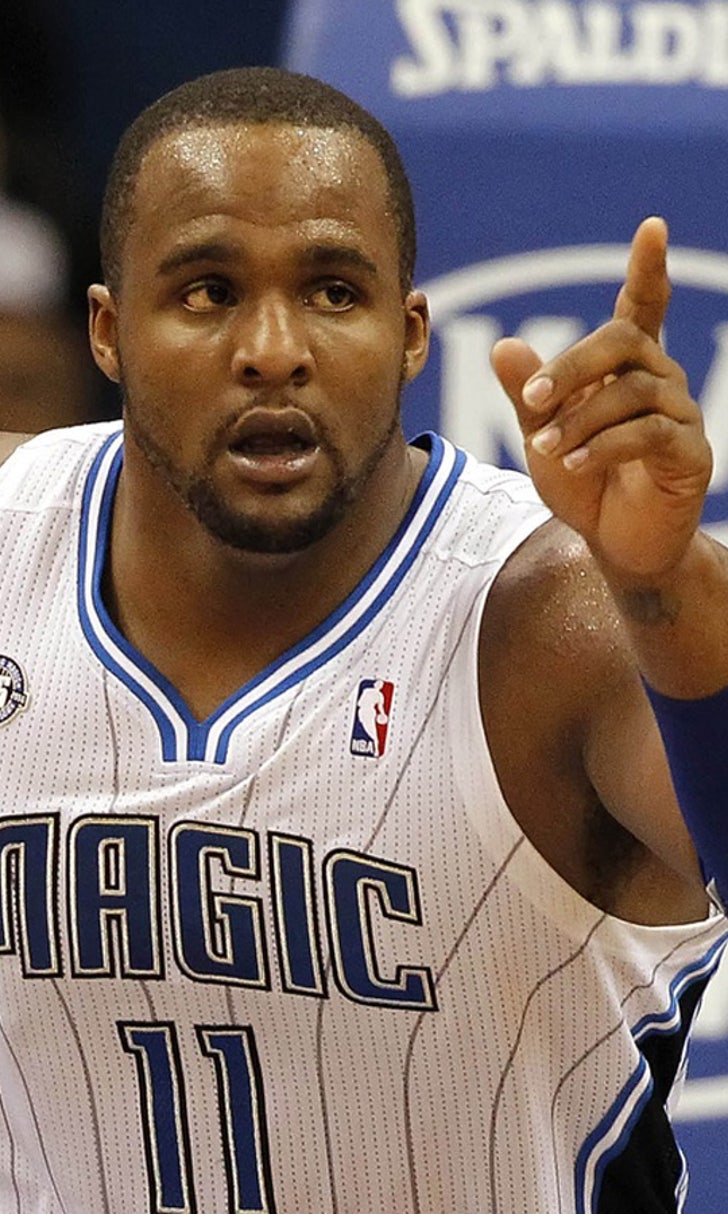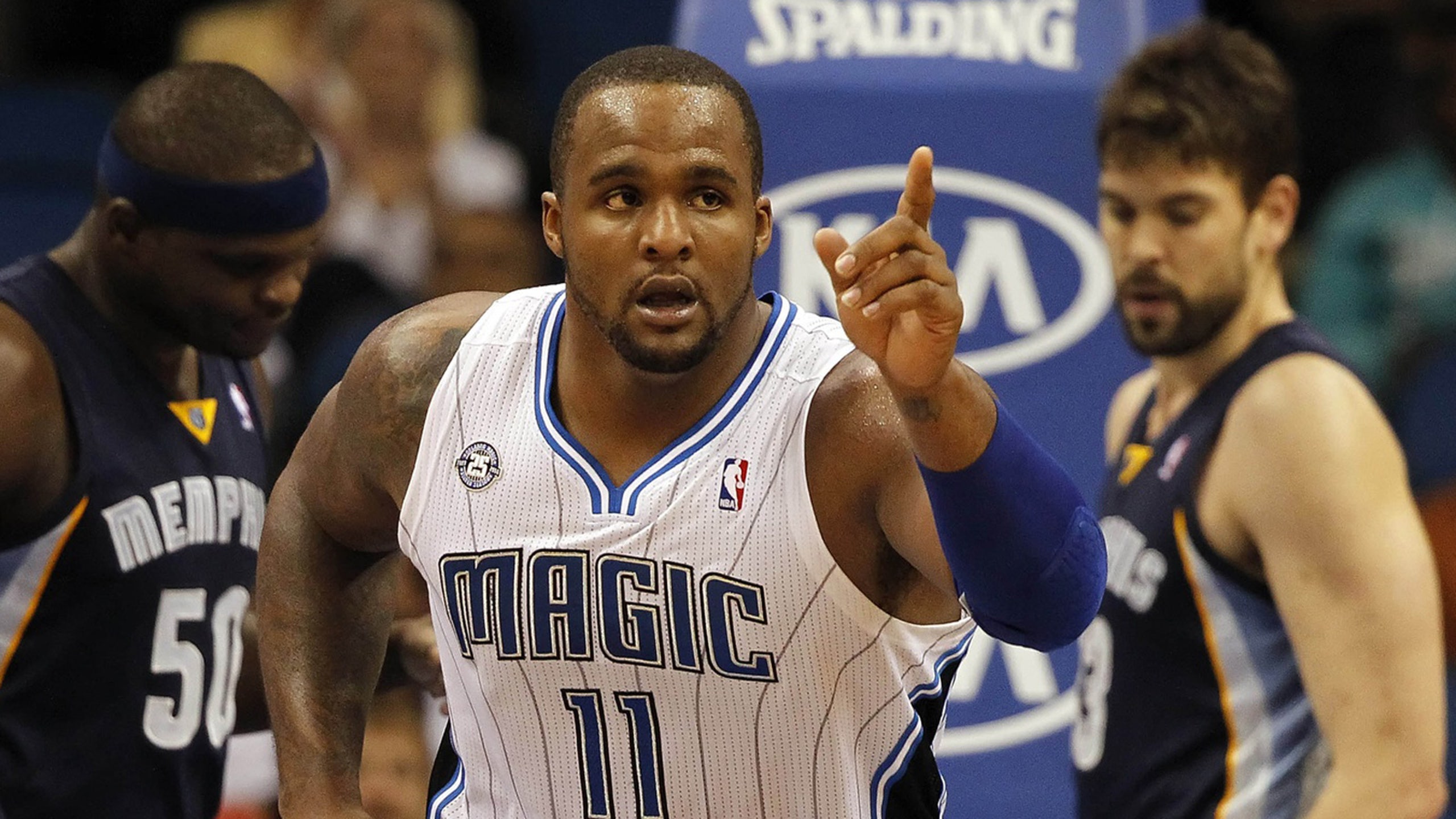 Magic move on without Glen Davis
BY foxsports • February 21, 2014
ORLANDO, Fla. -- It remains unclear who will get the bulk of the minutes at power forward for the Orlando Magic over their remaining 26 games.
What is clear is it won't be the bulky Glen Davis. The Magic made it official Friday that the seven-year NBA veteran had agreed to a buyout of his contract, which still has another season remaining, after general manager Rob Hennigan was unable to trade Davis before Thursday's league-wide deadline.
"After the deadline passed, we just felt like this change was necessary and a good thing for our team and also for Glen," Hennigan said before the Magic faced the New York Knicks. "So I think it mutually benefitted both sides."
Davis took to Twitter on Friday to thank the Magic, their fans and the Orlando community.
Tobias Harris, whose starts of late had been at small forward, opened at Davis' old position against the Knicks. When Davis was unable to continue Wednesday night at Cleveland in his final game with the Magic because of what was described as a sore Achilles tendon, Kyle O'Quinn began the second half -- even though he usually backs up Nikola Vucevic at center.
Former Magic first-round draft pick Andrew Nicholson, who is averaging less than 16 minutes a game in his second season, could figure more prominently in coach Jacque Vaughn's rotation with Davis gone.
"We're still going to see which lineups are conducive for us -- which guys are going to come off the bench and which guys are going to start," Vaughn said. "We're definitely not there yet."
"How those minutes get earned and divvied up will depend on Jacque's discretion and the performance of the guys," Hennigan said.
Some reports have the 28-year-old Davis resurfacing with the Los Angeles Clippers. If so, he would be reunited with Doc Rivers, who coached him for three seasons with the Boston Celtics before they traded him to the Magic for forward Brandon Bass. The Miami Heat are said to also be in the fight for Davis' services.
Hennigan said a move involving Davis with the help of the player's agent, John Hamilton, had been in the works for at least four days prior to Thursday. While saying the Magic "looked at a lot of different things," he wouldn't say how close a trade came to being pulled off or which other team was involved.
Davis had made 43 consecutive starts, but Hennigan said the buyout wasn't in anticipation of him reacting negatively to possibly being asked to come off the bench in order to get Harris and Nicholson more minutes at power forward.
"Any role we would have asked him to fill, he would have gladly done it," Hennigan said. "This was more about trying to do right by him." Nicholson did not play at all Tuesday night at Milwaukee before scoring nine points in 16 minutes in the 101-93 loss to the Cavaliers.
"Just by sheer numbers, hopefully this gives Andrew a chance to have some consistent minutes," Vaughn said.
With the Magic's roster at 12 players, Hennigan said he expects to sign at least one player to a 10-day contract in the near future. Some reports have said the Magic will bring up Adonis Thomas, a 6-foot-6 forward, from the NBA Development League, although Hennigan said nothing has been finalized.
Davis missed 48 of 82 games during Vaughn's first season as Magic coach because of a sprained left shoulder and then a fractured left foot which caused him to undergo surgery last February. Another operation was needed over the summer and forced him to miss the entire preseason and their first 11 regular-season games.
"I'll just say how I appreciated what he did for us while he was here," Vaughn said. "I always think you look at the positives in people. I'll probably see him in Winter Park sometime in the offseason and wish him nothing but the best. He was an Orlando Magic, so his name will be rotating around at the beginning of the game just like Jeryl Sasser's."
Sasser was a first-round pick by the Magic in 2001 and a teammate of Vaughn's with them in 2002-03.
You can follow Ken Hornack on Twitter @HornackFSFla or email him at khornack32176@gmail.com.
---