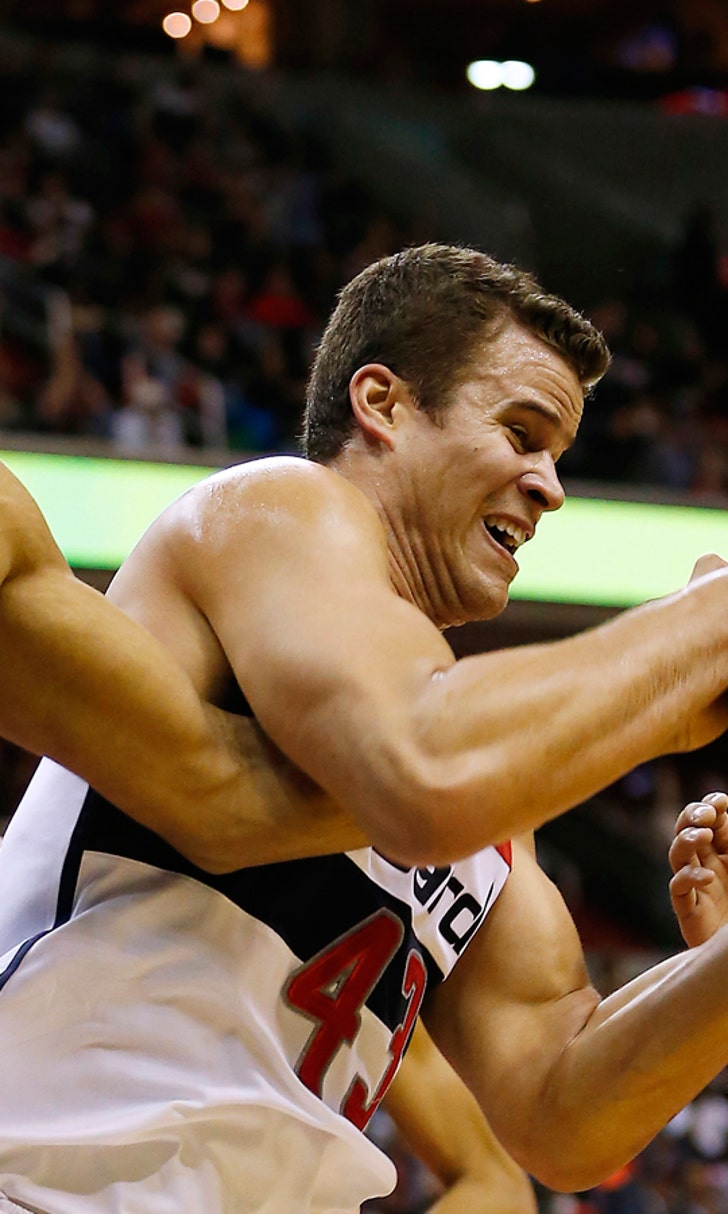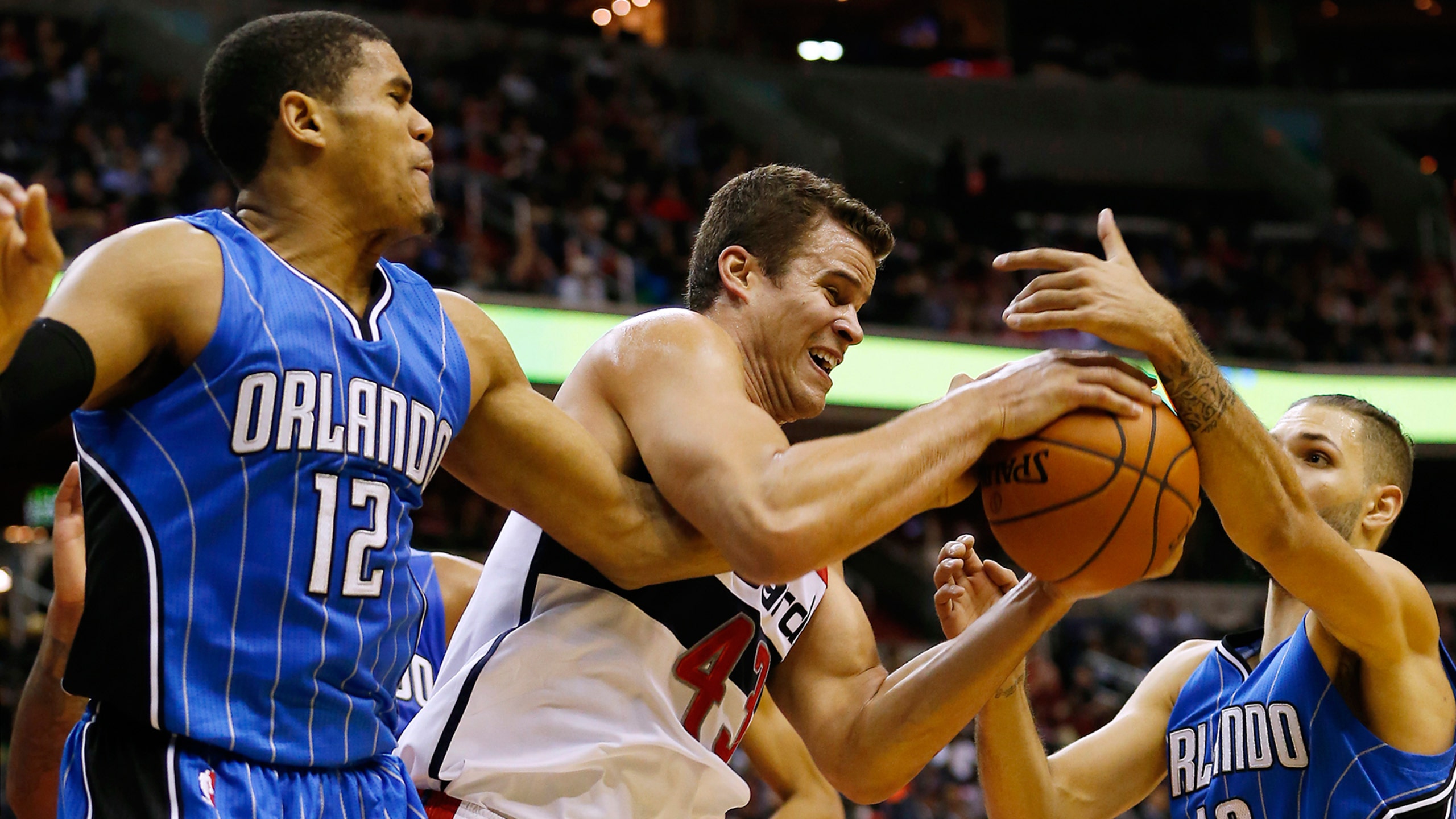 Magic can't hold off Wizards' bench in road loss
BY foxsports • November 15, 2014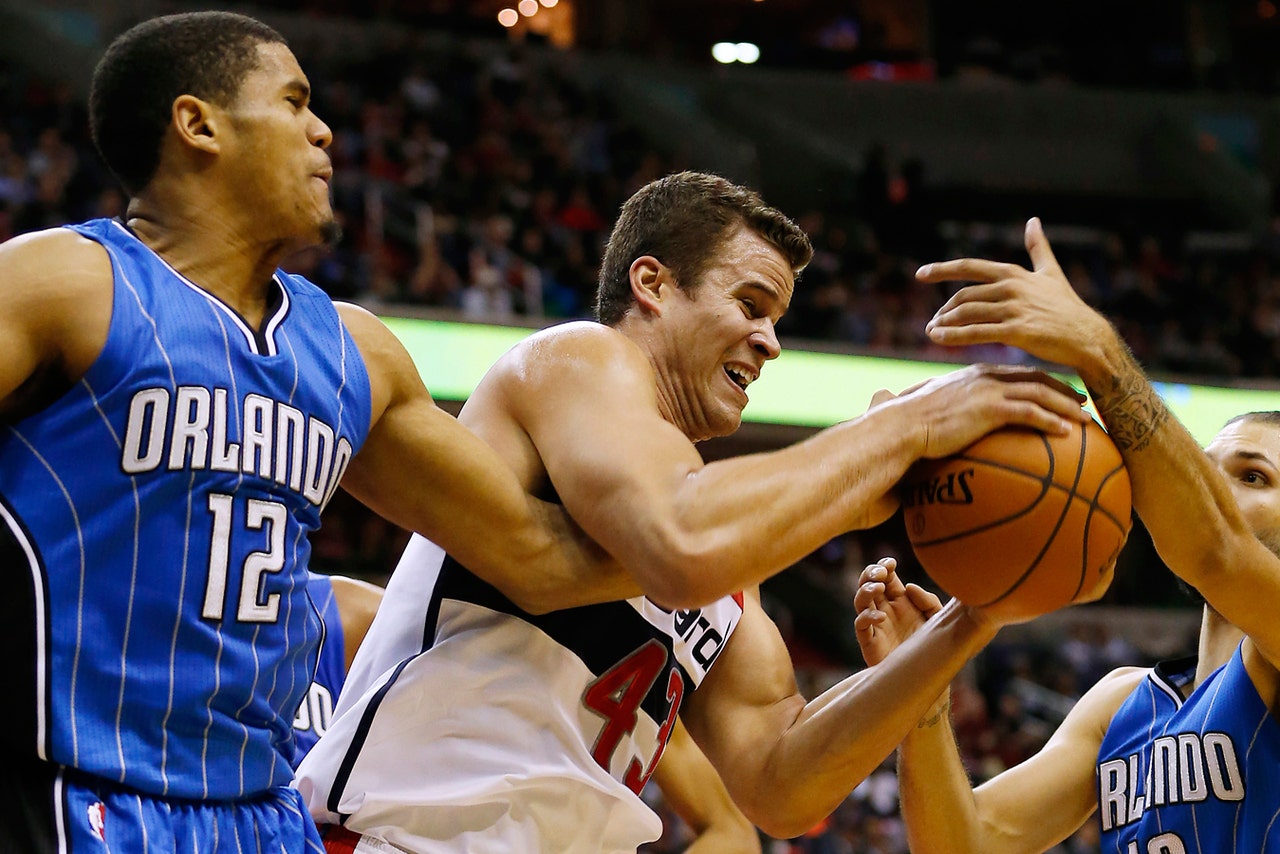 WASHINGTON (AP) -- Washington Wizards reserve forward Kris Humphries said the team's bench players have been beating up on the starters lately in practice.
On Saturday, they helped beat another team.
Humphries scored 16 of the second unit's 48 points, John Wall had 15 points and 10 assists, and the Wizards improved their impressive start with a 98-93 victory over the Orlando Magic.
"We joke around that when the white team, which is the bench team, beats the starters in practice, we carry it over to the game," Humphries said. "You can thank the starters for the way (the bench) has been playing."
Nene scored 16 points and reserve Otto Porter added 13 as the Wizards won their third straight and moved to 7-2, their best start since opening 7-1 during the 1974-75 season.
Humphries, who's still recovering from October surgery to repair nerve damage to his right hand, is averaging 11.5 points and 7.3 rebounds over his last four games.
"He goes in there and bangs, just plays hard," Wizards coach Randy Wittman said. "He isn't afraid to give up his body."
Humphries, Porter, and Rasual Butler (10 points) all played key minutes in the fourth quarter. Among the starters, only Wall logged over 30 minutes.
"When your second unit's giving you 48, you can give guys rest," Wittman said. "If a group's out there playing well, they're going to stay out there."
All five Orlando starters scored in double figures, led by Tobias Harris with 19 points and Victor Oladipo with 18.
Oladipo, in his second game back after missing nine games with a facial fracture, made his first start and played 32 minutes. Wearing a protective face mask, Oladipo shot 7 of 18 and had a team-high seven assists.
Orlando had won two straight.
The Magic trailed by 10 at halftime, but 3-pointers by Channing Frye and Evan Fournier pulled them within 52-48 with 7:42 left in the third quarter.
Fournier's three-point play later cut the deficit to one, but Porter hit a pair of jumpers, starting a 9-3 Wizards run capped by Wall's 3-pointer.
"It was tough," Oladipo said. "They would always come back and hit a big shot even when we cut it down."
Butler's 3-pointer with 9:53 left in the game made it 76-66.
Orlando pulled to 82-77 on Nikola Vucevic's hook, but a jumper by Humphries and two by Porter pushed the lead back to nine with 5:37 to play.
The Magic got no closer than five the rest of the way.
"Hopefully we are a team that does not give excuses," Magic coach Jacque Vaughn said. "We give them credit for coming to play tonight, playing with some physicality and giving great effort with their bench guys."
TIP-INS
Magic: Orlando has lost six straight to the Wizards. ... The Magic were playing their fourth game in five nights. ... Luke Ridnour (personal matter) was not with the team Saturday night.
Wizards: It was Wall's sixth double-double of the season. . Washington improved to 4-0 at home for first time since 1974-75. ... The Wizards recorded season highs in assists (31) and blocked shots (eight).
BEAL COMING BACK
Wittman confirmed that Bradley Beal, out with a fractured wrist since Oct. 10, will begin practicing with the team this week.
"He's going to be able to get out on the floor. What he's going to be able to do is (uncertain) until he gets out there," Wittman said.
OLADIPO'S HOMECOMING
Oladipo, who grew up in the Washington suburbs and attended DeMatha High School in nearby Hyattsville, Maryland, had a his own cheering section in the stands Saturday night.
"I've got a lot of people waiting for me out there apparently," he said after the game. "I look forward to seeing my mom. Coming home to play where you are from is an amazing feeling."
UP NEXT
Magic: Visit Detroit on Monday.
Wizards: Host Dallas on Wednesday.
---