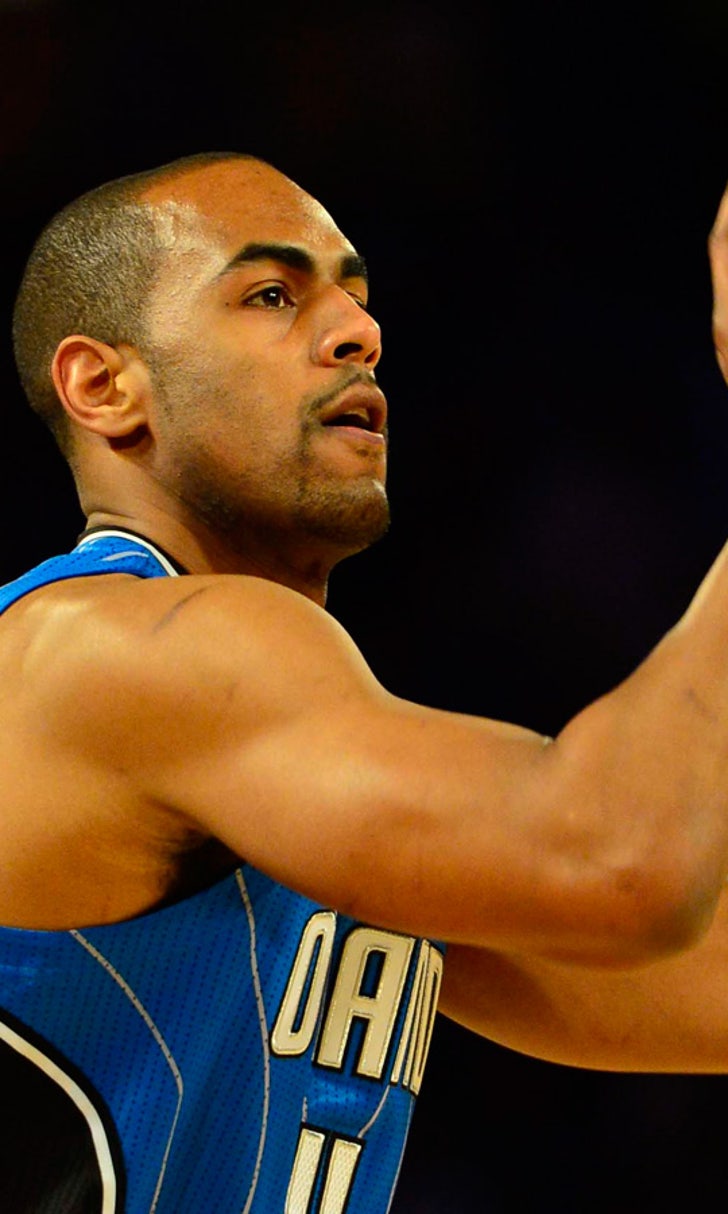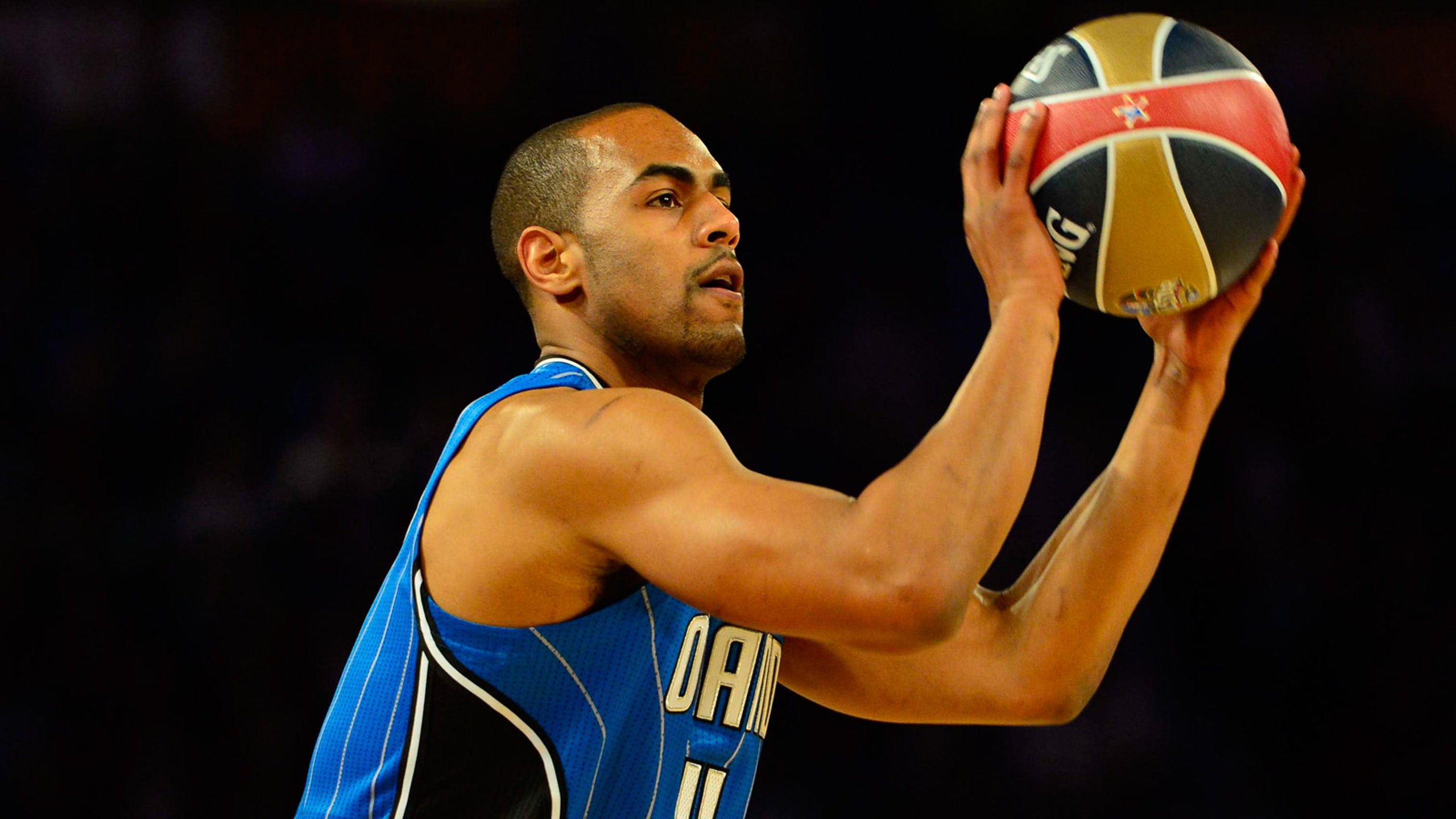 Magic at Wizards game preview
BY foxsports • February 24, 2014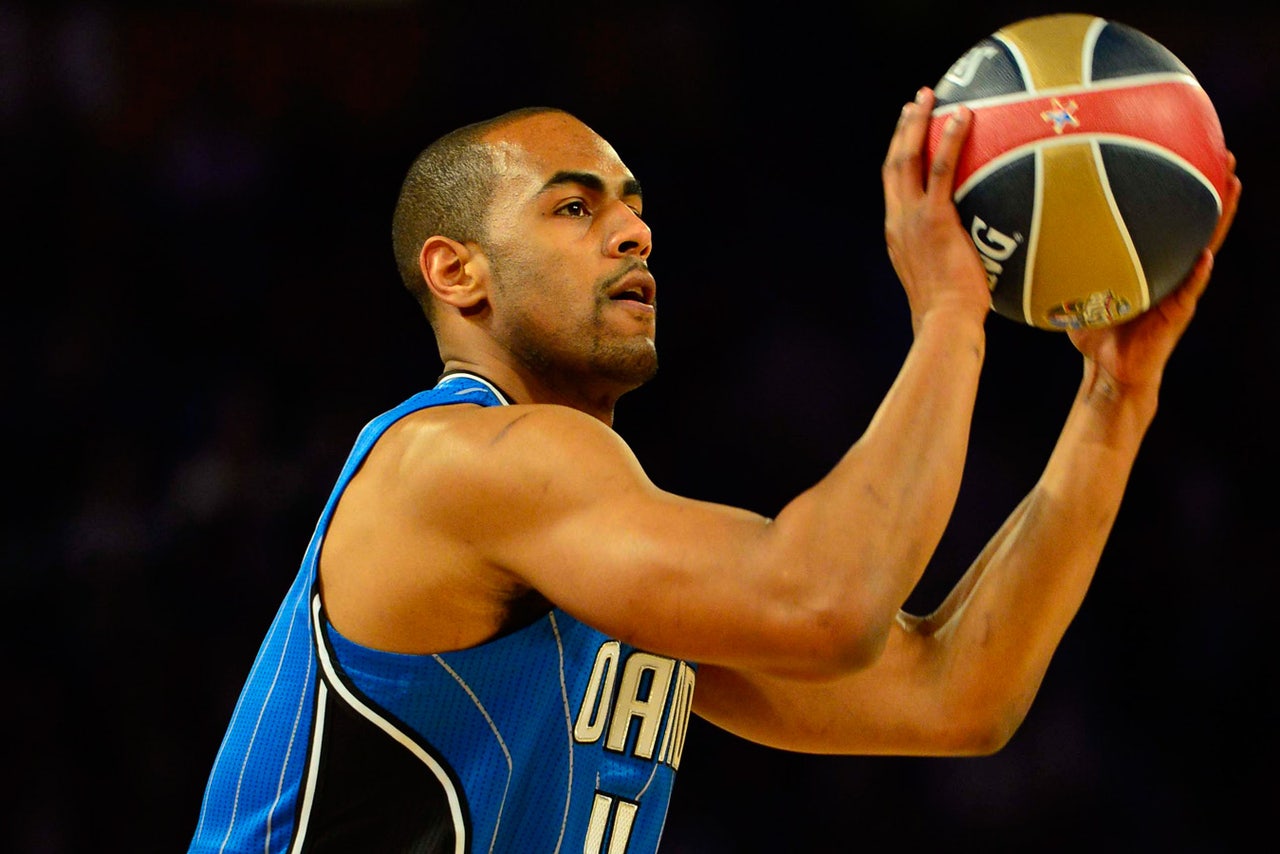 Time: 7 p.m.
TV: FOX Sports Florida
The Washington Wizards appear headed for their first playoff appearance since 2008, though that goal became much more difficult following a devastating blow to their front court.
The Wizards may be able to get by in the immediate future as they host the short-handed Orlando Magic, who haven't won on the road in more than two months.
While Orlando will be without leading scorer Arron Afflalo as it tries to avoid matching a franchise record with a 16th straight road defeat Tuesday night, Washington is expected to be without Nene for a much longer period.
The Wizards (28-28) are searching for a season-high fourth straight win after dropping five of their previous six, but they received some bad news Monday.
After banging knees with Cleveland's Spencer Hawes in Sunday's 96-83 win, Nene is expected to miss approximately six weeks with a sprained MCL in his left knee. A night earlier, Nene had a career-high 30 points -- including the game-winning dunk with less than a second left -- in a 94-93 win over New Orleans.
Since he came aboard in 2012, the Wizards are 60-61 when Nene plays compared to 8-34 when he doesn't -- including 1-6 this season when he was dealing with a nagging right Achilles' tendon. That doesn't bode well for a Washington team currently fifth in the Eastern Conference and seeking its first playoff berth in six years.
After Nene banged knees with Hawes in the third quarter, Washington went on to hold the Cavaliers to 11 points on 4-of-19 shooting in the fourth.
"We felt bad when he got hurt, but during the game, you have to keep focused the whole way, which we did," said forward Kevin Seraphin, one of the players expected to replace Nene.
The Wizards also have played well defensively during their current run, allowing 91.0 points per game on 42.2 percent shooting. They'll try to continue that effort against an Orlando team that has averaged 88.3 points during both its skid in Washington and its 15-game road slide overall.
Although Tobias Harris finished with a season-high 28 points on 10-of-15 shooting Sunday, the Magic (17-41) couldn't secure their first win away from home in 2014 with a 105-90 loss at Toronto.
The Magic have struggled to stay close during their road slide, losing by an average of 14.0 points since an 83-82 win in Chicago on Dec. 16. They're now one loss shy of equaling the longest such skid in franchise history, set in 2006.
"It's two things, it's focus and discipline, the discipline to continue to do the right thing over and over again," coach Jacque Vaughn said.
Orlando will have to snap its lengthy slump without Afflalo, who was replaced by Maurice Harkless in the starting lineup after spraining his right ankle in Friday's 129-121 double-overtime victory over New York.
Vaughn confirmed that Afflalo -- averaging 19.7 points -- will not be available against the Wizards, but refused to say whether the veteran swingman might return for Wednesday's game at Philadelphia.
Even with Afflalo, Orlando hasn't had much success in the nation's capital. The Magic have dropped four straight in Washington by an average of 15.7 points.
Trevor Ariza led the Wizards with 24 points while making 8 of 9 shots -- including all four 3-point attempts -- in a 98-80 home win over the Magic on Dec. 2.
---