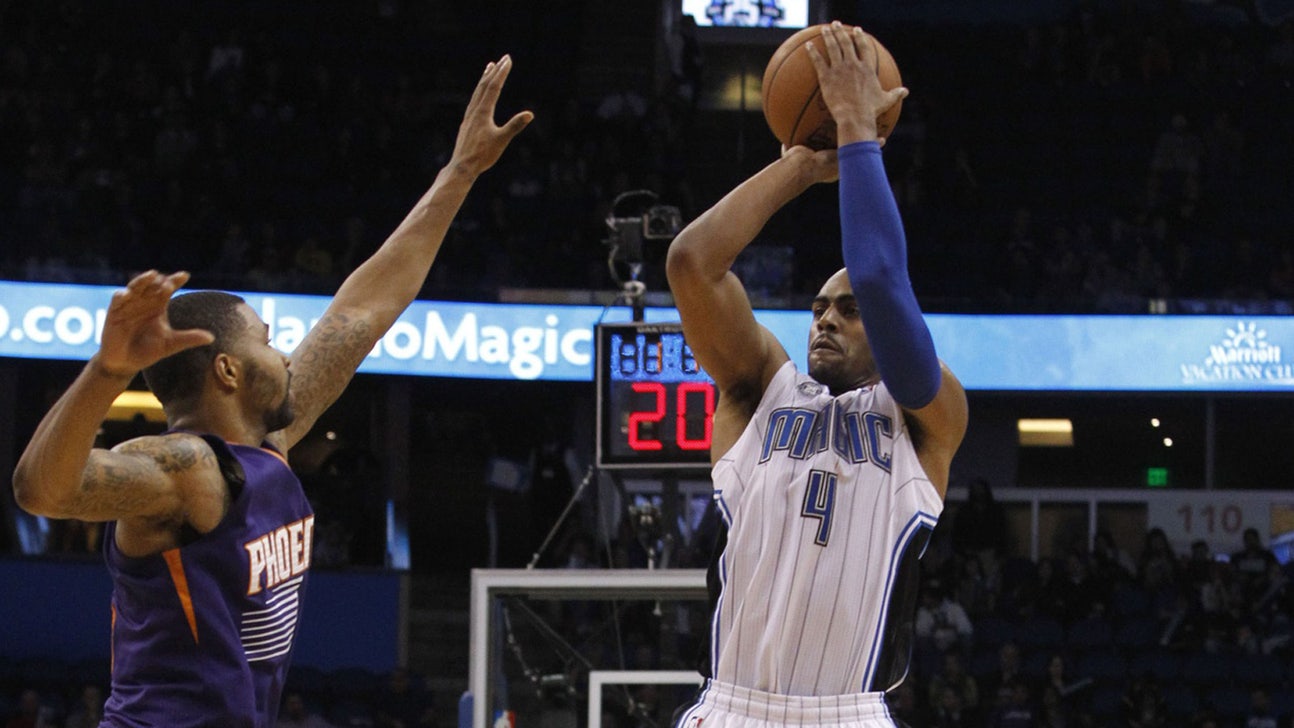 Magic at Suns game preview
Published
Mar. 19, 2014 9:04 a.m. ET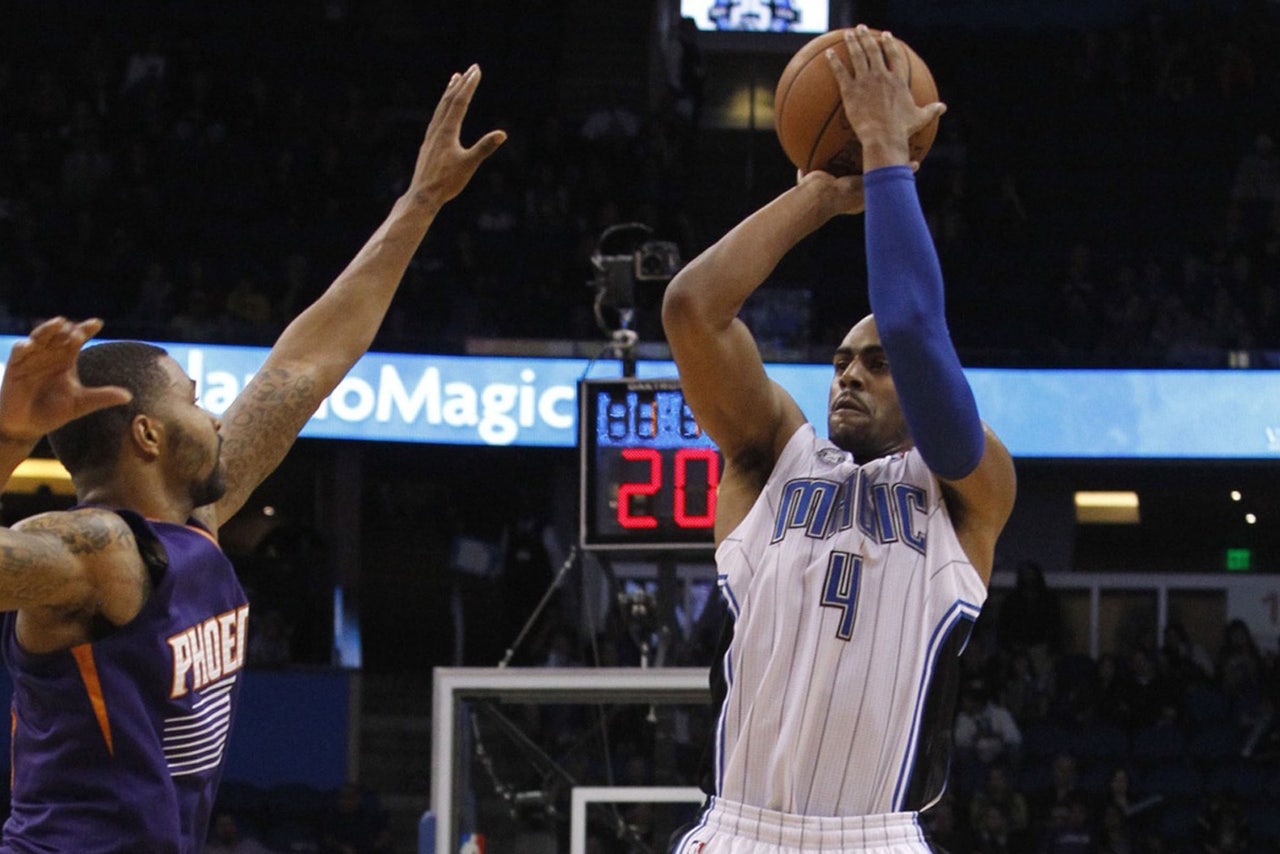 The Phoenix Suns failed to sweep a three-game road trip, but a home game against the league's worst road team could be just what they need to bounce back.
The Suns attempt to capitalize on the first of two straight meetings against teams with losing records Wednesday night when they face the last-place Orlando Magic.
Phoenix (38-29) is ninth in the Western Conference, 1 1/2 games back of Memphis for the eighth and final playoff position with 15 games left in the regular season.
The Suns failed to pull closer to the Grizzlies on Monday, shooting 6 of 22 from 3-point range and converting on just 15 of 28 free throws in a 108-95 loss at Brooklyn.
''We can't have these semi-efforts. We had terrible effort,'' coach Jeff Hornacek said. ''This team has a bunch of All-Stars on it. This should have been a big game to get hyped up. Maybe we were worn out with four games in five nights. I don't know.''
Hornacek is usually much happier with his team after home games.
Phoenix is 22-13 in the desert, averaging 108.4 points to rank only behind the Los Angeles Clippers' 110.6. The Suns have been even more productive of late, scoring 114.0 per game while winning three of five at US Airways Center.
They could be in for another big offensive effort against the Magic (19-49), owners of the NBA's worst road record at 4-31 while surrendering 110.3 points during a four-game skid.
Two days after facing Orlando, Phoenix will host Detroit, which has currently dropped 10 in a row on the road while allowing 112.1 points per contest.
The Suns beat the Magic 104-96 in Orlando on Nov. 24, snapping a five-game skid in the series behind Goran Dragic's 23 points and 13 assists.
Dragic, who leads the team with a career-high 20.4 points per game, was limited to 13 points -- his lowest total in nearly a month -- on Monday.
Markieff Morris, meanwhile, is looking to build on his team-high 18 points against the Nets. He's averaging 16.6 points and 8.4 rebounds over the past five games.
The Magic have lost 20 of 21 on the road, with their lone win during that stretch coming Feb. 26 against Philadelphia, which is currently mired in a 21-game losing streak.
Orlando's road woes continued Tuesday with a 103-89 defeat to Golden State, extending its overall skid to six games. Nikola Vucevic led five players in double figures with 15 points, but leading scorer Arron Afflalo was held to a season-low four points on 2-of-7 shooting.
He's averaging 11.0 points on 33.3 percent from the floor in three road games since missing five overall with a right ankle sprain.
The Magic have won two straight in Phoenix after eight consecutive losses there.
---