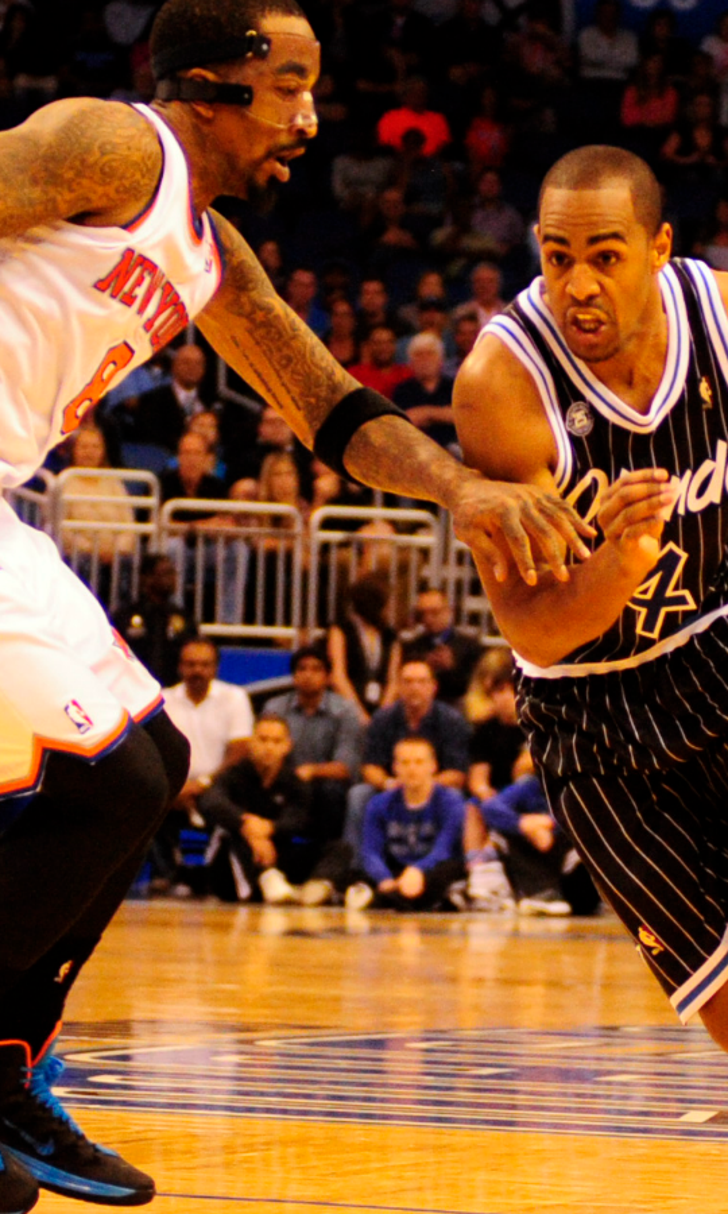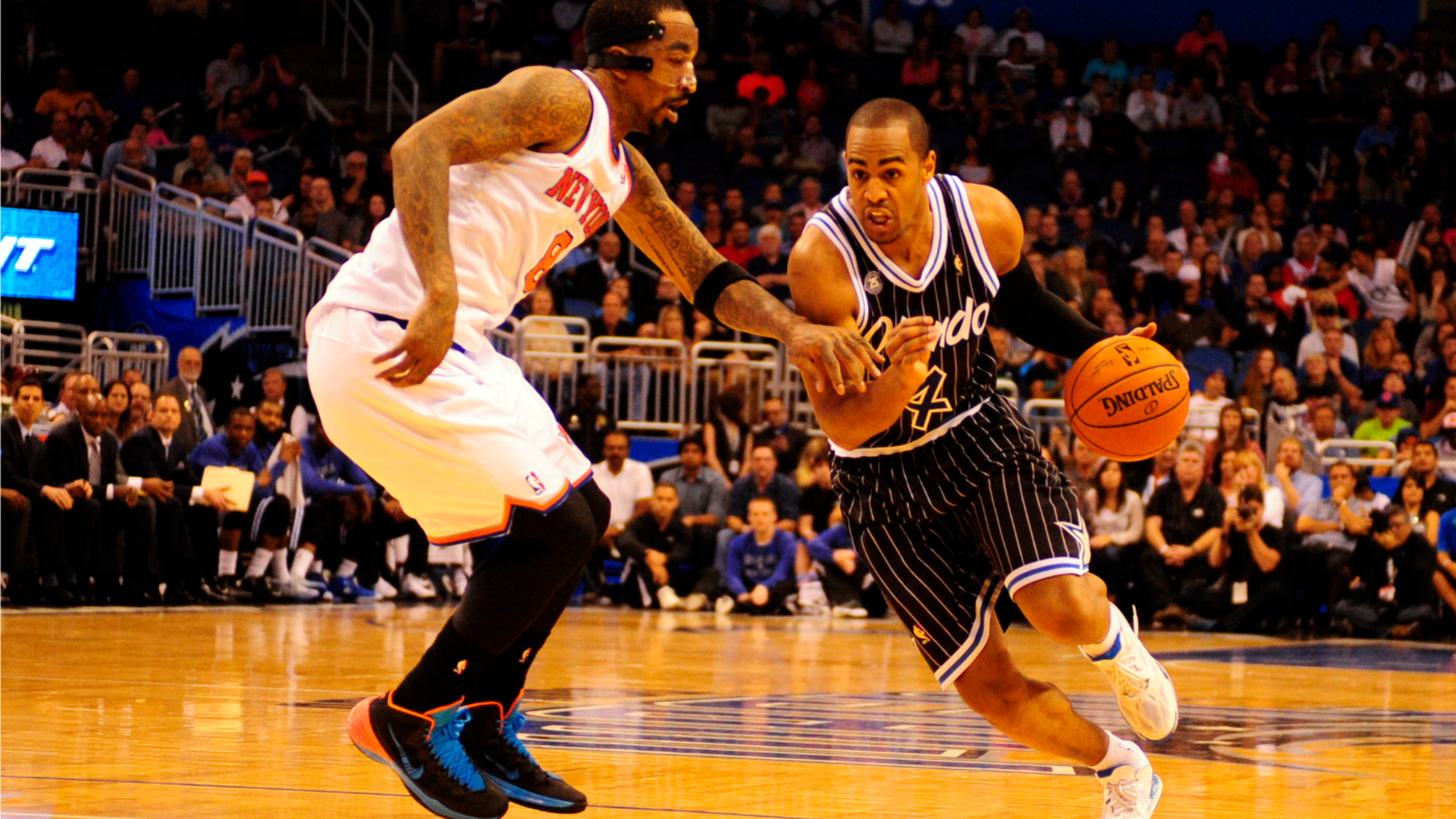 Magic at Raptors game preview
BY foxsports • February 22, 2014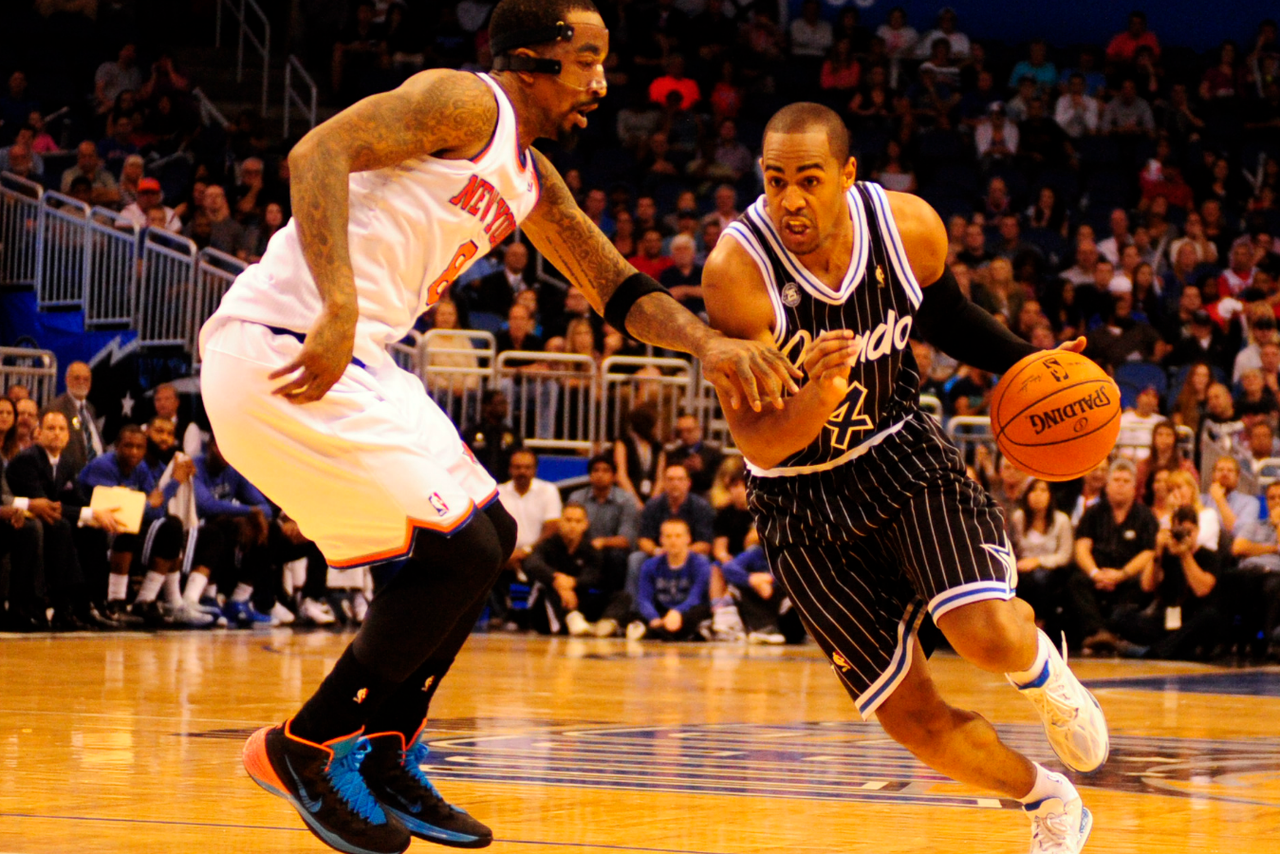 Game time: Sunday, 6 pm ET
TV: FOX Sports Florida
Another strong defensive effort helped the Toronto Raptors bounce back from a rare defeat on their home floor.
It wouldn't seem they should have trouble getting another home win Sunday night against the Orlando Magic, who could be without leading scorer Arron Afflalo and haven't won a road game in more than two months.
While Atlantic Division-leading Toronto (30-25) has won 11 of 14 at home, the Southeast-worst Magic have lost 14 straight on the road since winning in Chicago on Dec. 16.
A 94-92 loss to the Bulls on Wednesday snapped the Raptors' three-game winning streak, but they responded by halting Cleveland's six-game run with a 98-91 home win Friday.
Terrence Ross led the way with 20 points and Jonas Valanciunas had 18, including 10 in the third quarter when Toronto outscored the Cavaliers 37-21 after totaling 39 first-half points.
The Raptors limited Cleveland to 39.0 percent shooting, and they've held their last four opponents to 90.3 points per game. All but three of the 13 teams to visit Toronto in 2014 have been held below 95 points.
"Just to pick up our defensive intensity, we can't let out offensive woes dictate our game," guard Kyle Lowry told the league's official website. "We have got to make sure we still play defense and get our defense into the game."
Toronto's defense was outstanding in the only meeting with the Magic this season, holding them to 33.3 percent from the field in a 98-83 home win Jan. 29. Lowry had a season-high 33 points and 11 assists, Amir Johnson added 22 points and 11 rebounds, and the Raptors never trailed despite DeMar DeRozan sitting out with a foot injury.
DeRozan, averaging a team-high 22.3 points, will try to regroup following a 14-point effort on 5-of-14 shooting Friday. He had scored more than 30 points in three of his previous five games.
The Magic (17-40) have been limited to an average of 88.4 points during a five-game losing streak in this series and 88.1 during their 14-game slide on the road. Another loss would bring them within one of the longest road skid in franchise history -- 16 games Jan. 27-March 21, 2006.
Making matters worse, Afflalo could miss the opener of this four-game trip after suffering a sprained right ankle in Friday's 129-121 double-overtime victory over New York. Afflalo, averaging 19.7 points, scored 32 and hit all four of his 3-point attempts before stepping on Raymond Felton's foot in the second overtime.
Victor Oladipo may be able to pick up the slack after finishing with 30 points, a career-high 14 assists and nine rebounds to help the Magic rally from a 14-point deficit and end a three-game losing streak. The rookie totaled just 17 points during that skid, but he rejoined the starting lineup Friday after the club bought out the contract of Glen Davis earlier in the day.
"There's so much room for improvement. I can get so much better," Oladipo said. "I really feel like I haven't scratched the surface of how good I'm going to be. I honestly believe that."
Oladipo was held to 12 points on 3-of-14 shooting last month at Toronto, though Nikola Vucevic posted 16 points and 10 rebounds. The center has totaled 35 points and 24 boards in his last two meetings with the Raptors.
---