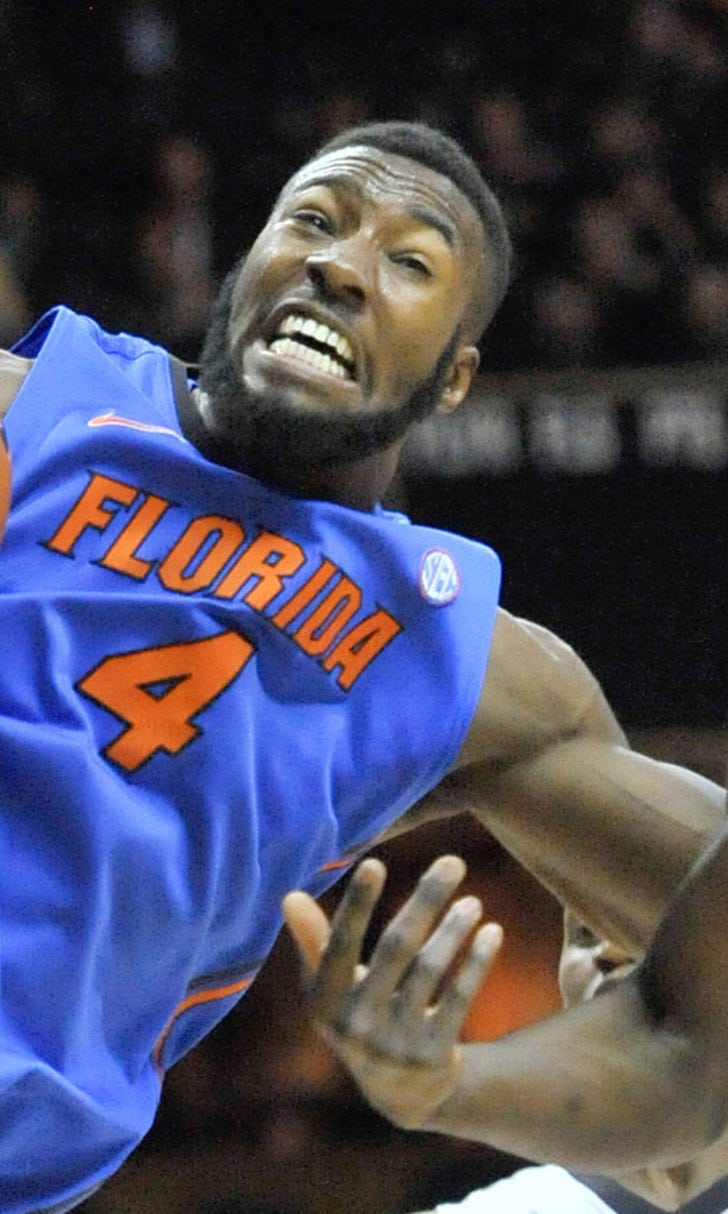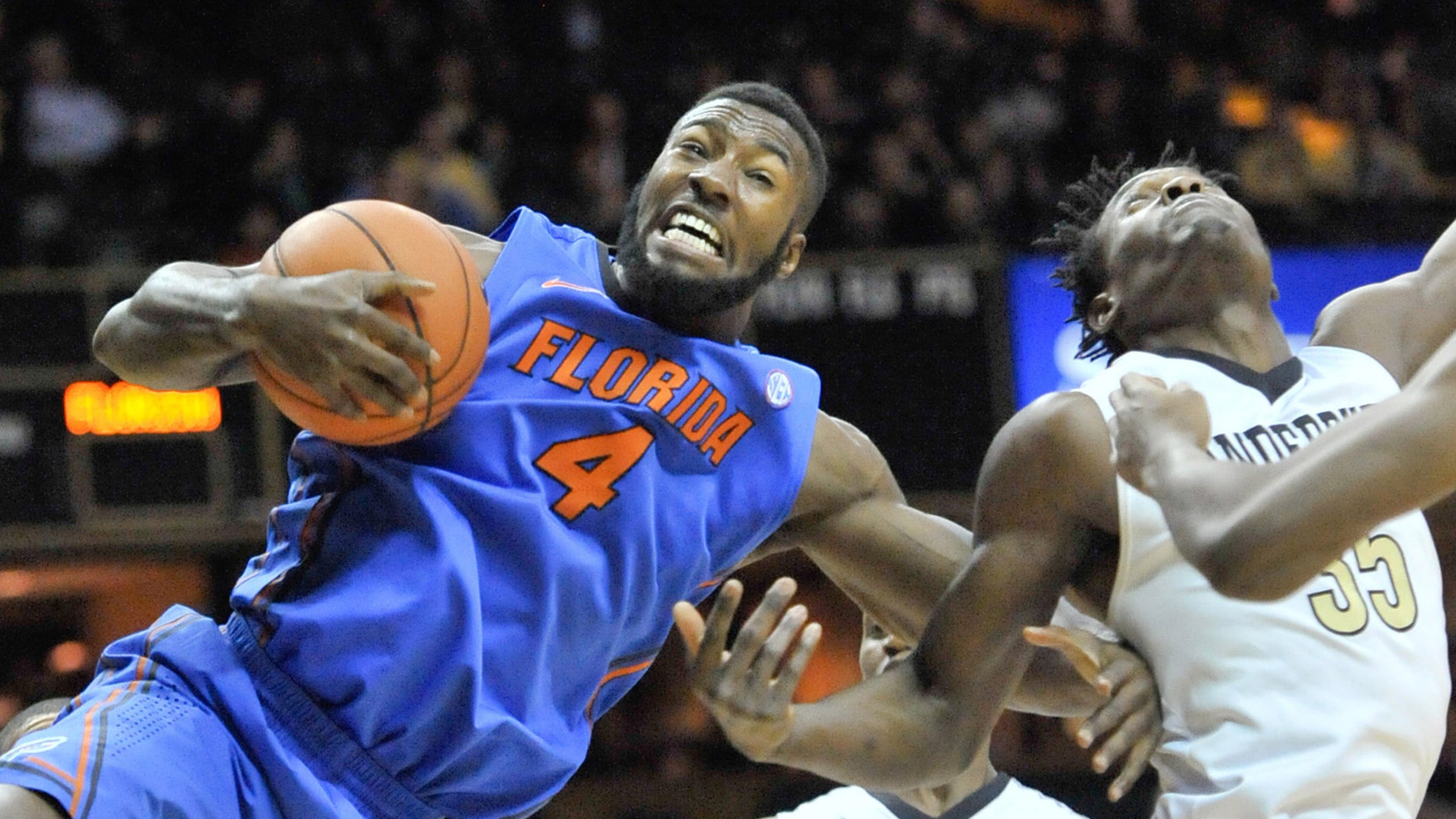 LSU at Florida game preview
BY foxsports • February 28, 2014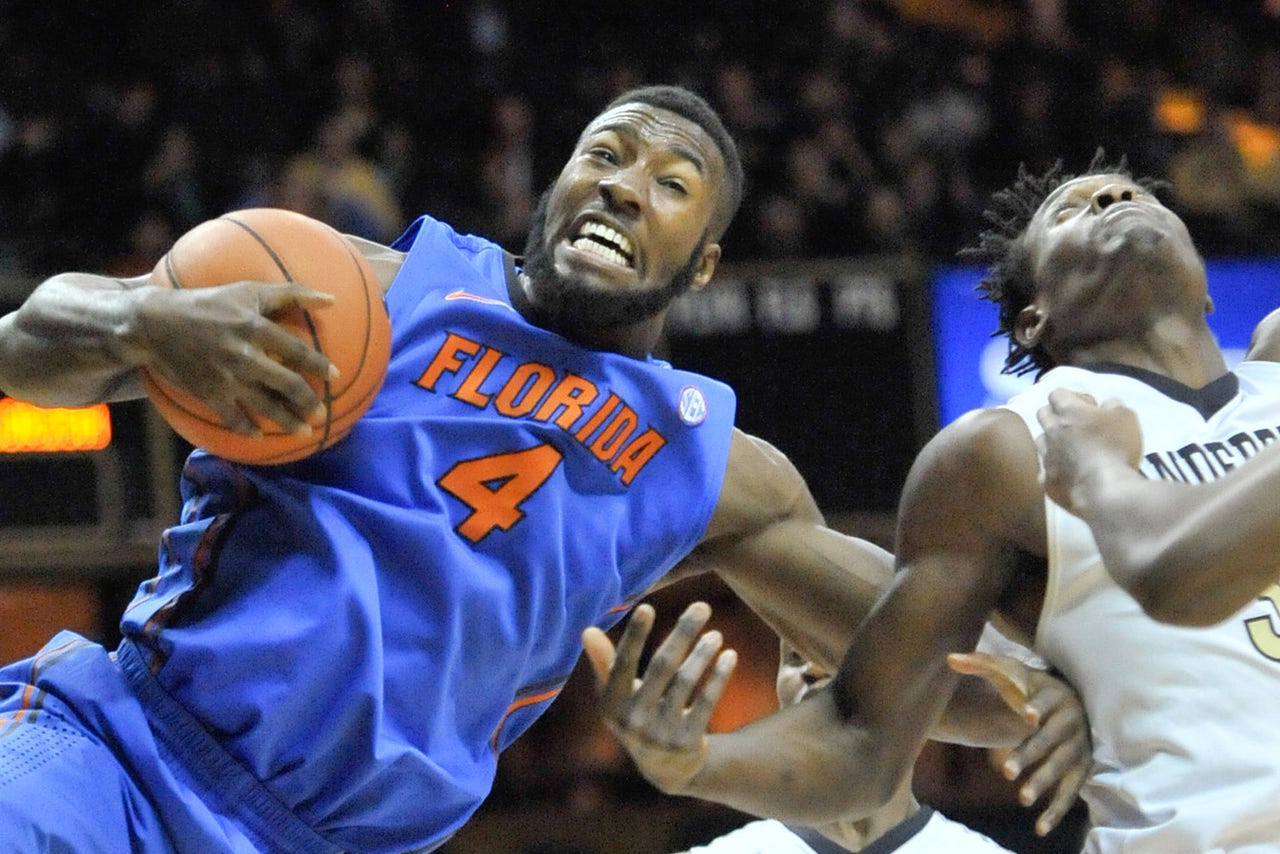 The race is over in the SEC but that doesn't mean that Florida isn't still chasing.
The top-ranked Gators say they are trying to "chase greatness" as they try to extend their streaks of 20 straight wins and 30 in a row at home Saturday when they face LSU.
Florida (26-2, 15-0) clinched the outright SEC crown Thursday when No. 17 Kentucky lost at home to Arkansas.
There wasn't much of a celebratory mood at practice Friday even though the Gators have set program bests for longest streaks overall and at home. That's because coach Billy Donovan has given his team a new theme.
"We worked for it," guard Michael Frazier II said. "But at the same time, we're trying to chase greatness. So we're not settling for this."
The Gators haven't lost since a 65-64 defeat at then-No. 12 Connecticut on Dec. 2. They can become the second team in three seasons to go through the SEC unbeaten after Kentucky did it en route to a national title.
"We still have three games remaining. We're playing against a very talented team, a very good team in LSU tomorrow afternoon," Donovan said. "I think our guys certainly set out to compete for a SEC championship when this started back in early January but at the same point, the season's not over."
There's reason to believe Florida could be even better down the stretch.
One is Tuesday's breakout game by Dorian Finney-Smith, who scored a team-high 19 points off the bench in a 57-54 win at Vanderbilt. Finney-Smith made 3 of 6 3-pointers after going 1 for 23 over his previous seven games.
"It felt good," Finney-Smith said. "I went through a little bit of a slump, but it's great to see how much work I put in."
The Gators will also welcome back freshman reserve guard Kasey Hill, who missed the last three games with a groin injury. Donovan said Hill looked "pretty good" in Thursday's practice.
"He seems to be no limping, nothing that I can notice where he looks hampered or bothered," Donovan said.
Florida has won five straight in this series by an average of 15.4 points, and LSU (17-10, 8-7) enters with six straight road losses. The Tigers have also dropped 13 straight on the road against ranked teams, and are 3-14 all-time against top-ranked teams.
Coach Johnny Jones' club is still relishing the challenge.
"They are the top-ranked team in the country," Jones said. "You have an opportunity to go play and utilize them as a measuring stick this time of the year to see where you are."
The Tigers have some strengths, with Johnny O'Bryant III averaging 20.0 points and 14.0 rebounds in his last two road games and freshman Jordan Mickey averaging an SEC-best 3.4 blocks.
The matchup to watch figures to be at point guard. LSU's Anthony Hickey leads the conference with a 3.32 assist-to-turnover ratio, with Florida's Scottie Wilbekin second at 2.12.
"I think it is going to be an exciting game to watch - that matchup - because both of them compete very well," Jones said. "Both of them certainly present different challenges for each other."
---