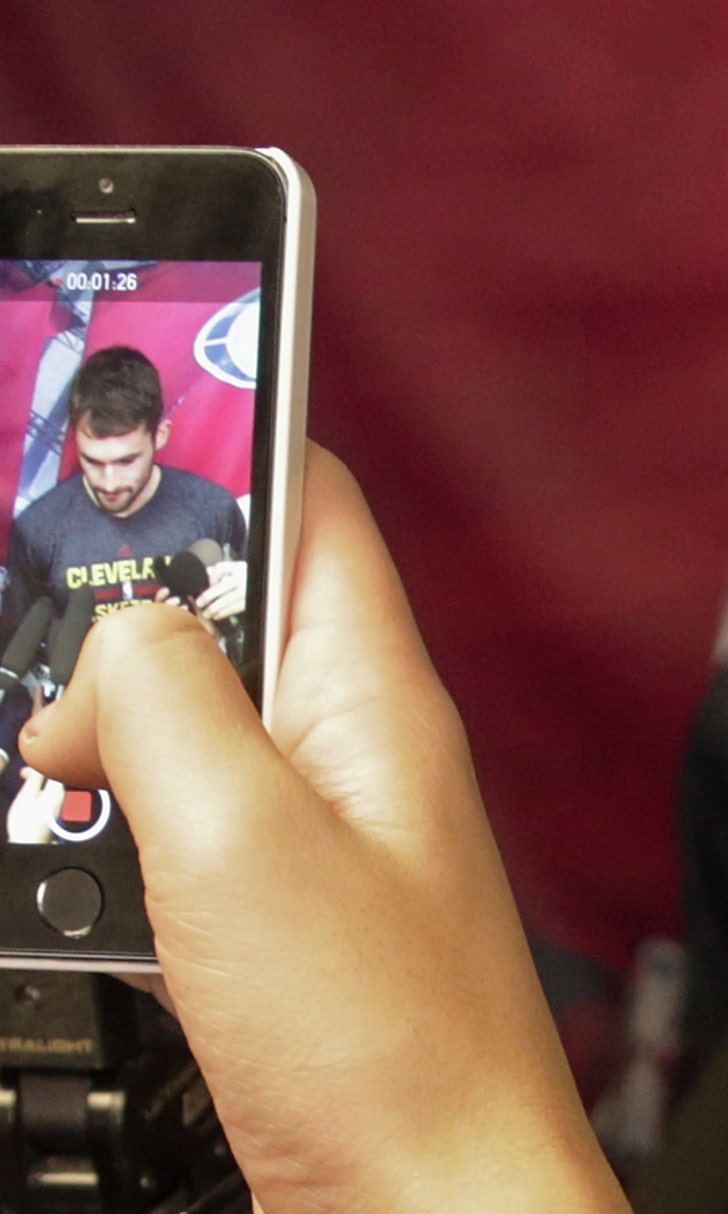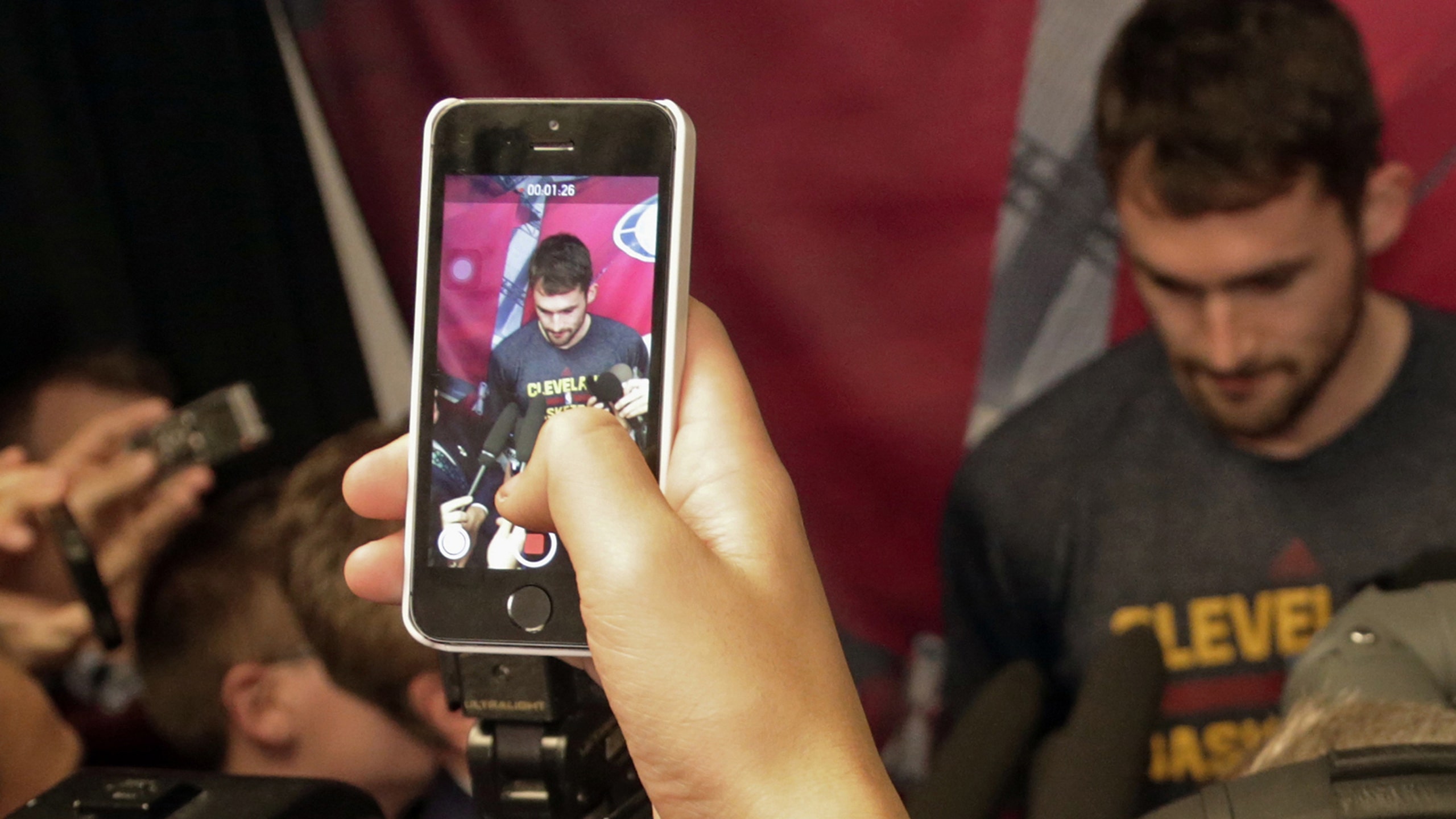 Love respectful in return to Minnesota
BY foxsports • January 31, 2015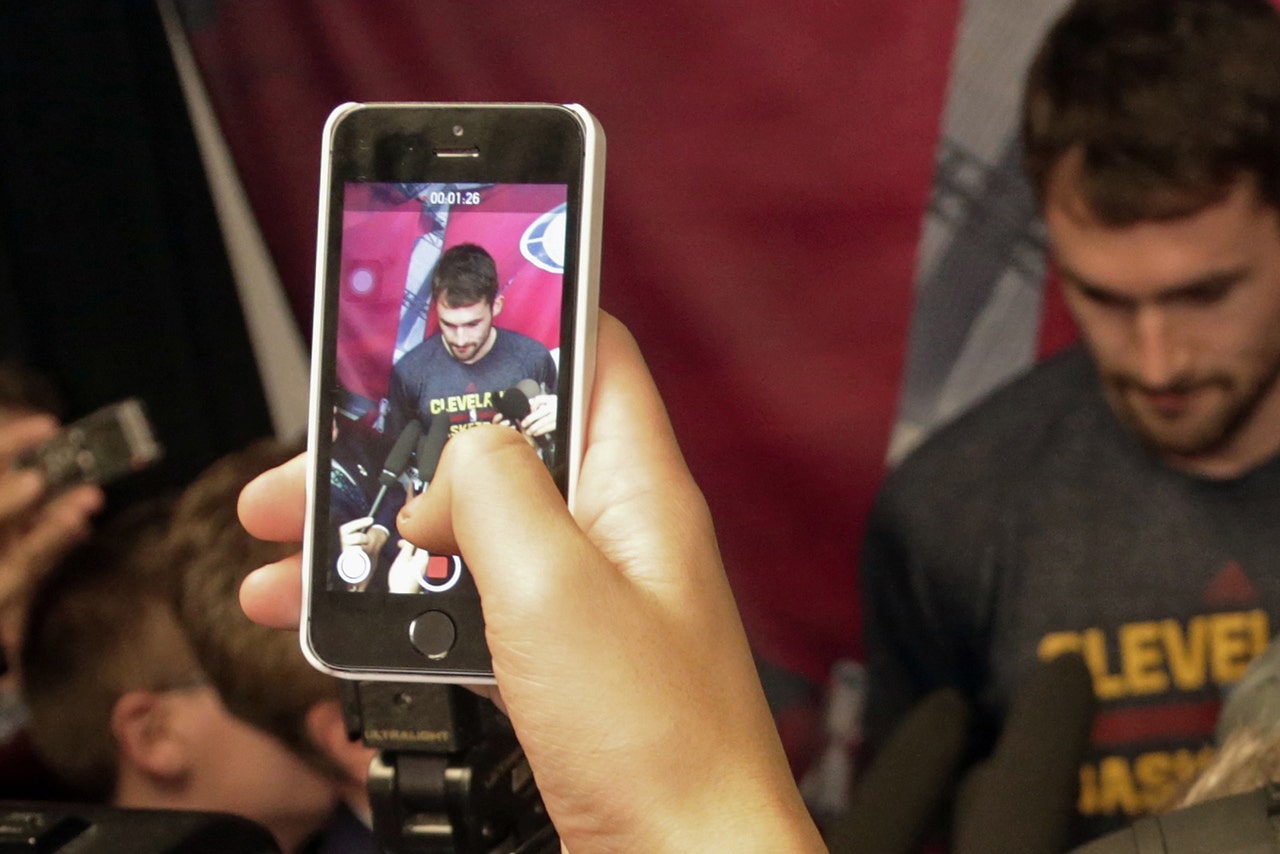 MINNEAPOLIS -- Even before Saturday night's anticipated tipoff at the Target Center, Kevin Love and the Timberwolves presented a joint presentation concerning the methods of moving on.
At one end of the arena's locker-room hallway, Love recited the CliffsNotes version of previous comments regarding his ex-franchise. He made it clear whatever resentment remains from his disgruntlement-ridden, forced departure isn't worth discussing on the record -- especially when you're playing with a guy named LeBron and seeking a 10th straight victory.
Instead, Love reiterated his regret over the way things went coupled with gratitude for the six years he spent here and the relationships he forged.
"Obviously bittersweet," Love said, surrounded by about 40 reporters hoping for a fresh sound bite -- something Love's never wont to provide -- on his return to Minnesota.
"I enjoyed a lot of the people that I played with and met off the floor here, but it's a little bitter because I wish things could've gone better and been better."
He decried coming on the second day of a back-to-back and not being able to catch up with more old acquaintances or hit up one of his favorite local eateries. "We got in late last night and had a breakfast meeting this morning, got a nap in and got some food. It was unfortunate that it was short-lived."
And he detailed his progress on meshing with LeBron James and Kyrie Irving in the NBA's newest star-studded triumvirate. Mostly, it means giving up the shots and primary role he assumed in Minnesota.
"There's obviously some sacrifice," Love said.
The first bout of vitriol on a night expected to see plenty of it -- mostly from 18,000-plus fans -- came at the other end of the hall, outside the Wolves locker room.
But it came from Flip Saunders, the man who traded Love away this past summer and is working to mold the returns. And the coach and president of basketball operations directed it toward his own club, starting off his pregame press availability by condemning a team-issued, satirical video praising the return of Mike Miller, another former Wolf, and not at all mentioning Love.
Love said Friday he found the video "hilarious." Saunders didn't. At all.
"Didn't know about it, didn't approve of it," Saunders said. "I think as an organization we should be above that. . . . We have to acknowledge that Kevin, when he was here, he was a great player for us. He was an All-Star. He won an Olympic gold medal, did a lot of positive things. And, last year, at this time, everyone was patting themselves on the back for getting him selected into the All-Star Game for us. To not acknowledge that, to go the other way, I would say would be hypocritical. So I have addressed some of the people, told them of my displeasure. And that, as an organization, that's not the direction we want to go.
"Would San Antonio do that? No. They wouldn't do that. Our players didn't like it. They have to play against him, too.
"It just doesn't set the right message."
Instead, Saunders said, the fans who booed Love when he came out for warm-ups and had his name announced during starting lineups Saturday should at least acknowledge his greatness. He's the second-best player in organization history behind Kevin Garnett, Saunders said, after averaging 19.2 points, 12.2 rebounds and 2.5 assists from 2008-14.
The Wolves, meanwhile, got a potential superstar in 19-year-old Andrew Wiggins in exchange for sending Love to a championship contender.
And that's how divided parties shift forward -- celebrate the celebration-worthy, emphasize the useful, and leave the past in the past.
No matter how contentious it was.
"It's like when you have kids," Saunders said. "Your kids do something wrong, you might be mad at them, but it doesn't (mean) that you don't like them or love them."
Follow Phil Ervin on Twitter
---