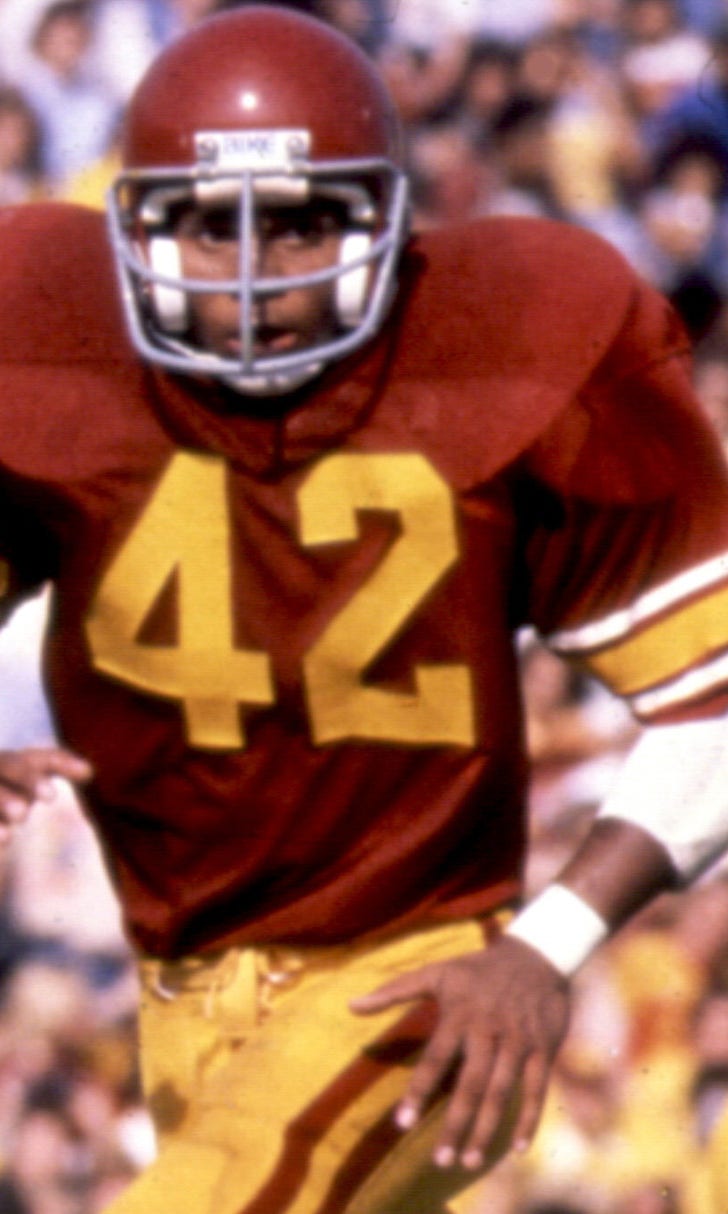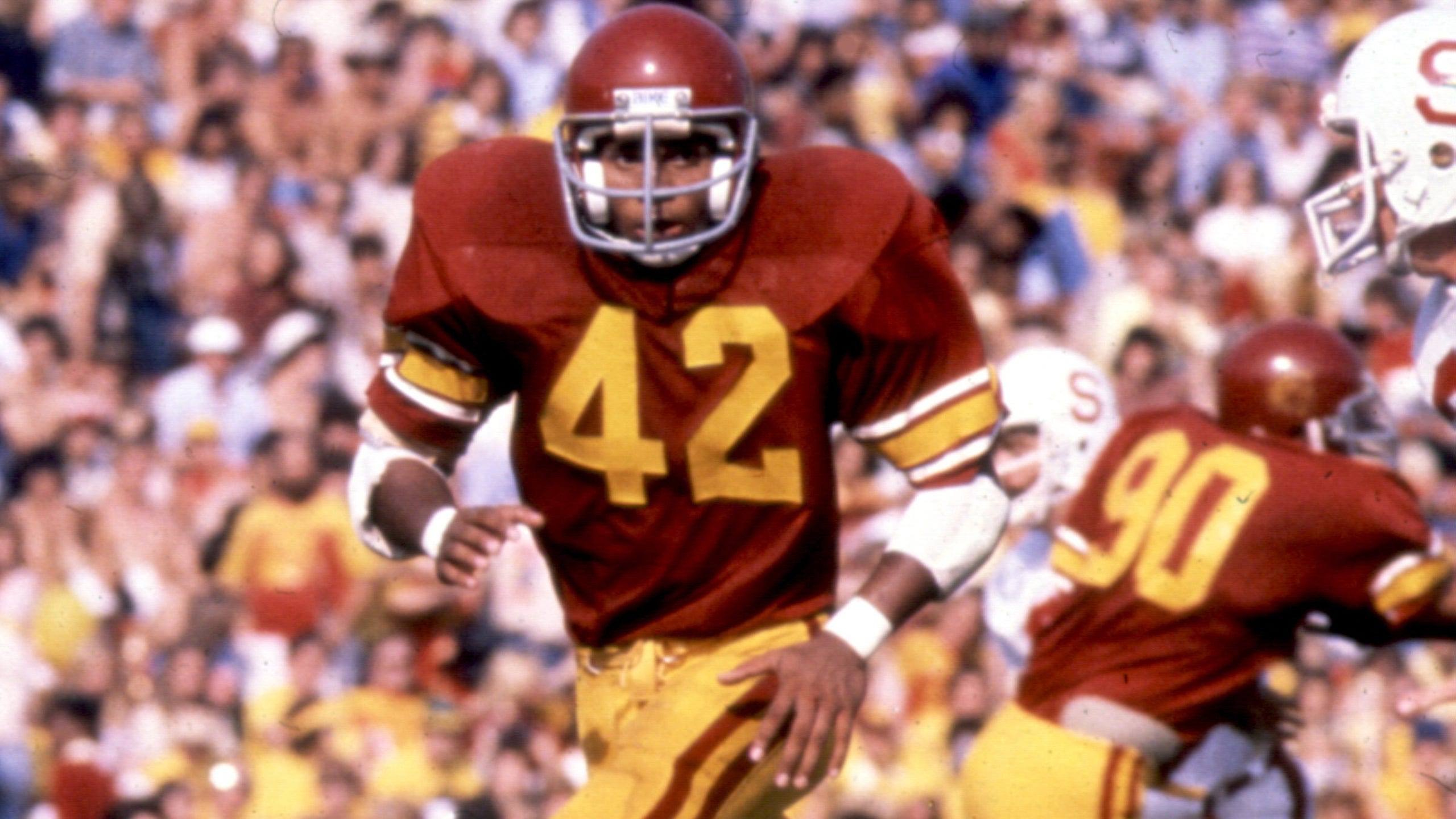 Lott 'thrilled' about what Sarkisian has brought to USC
BY foxsports • December 11, 2014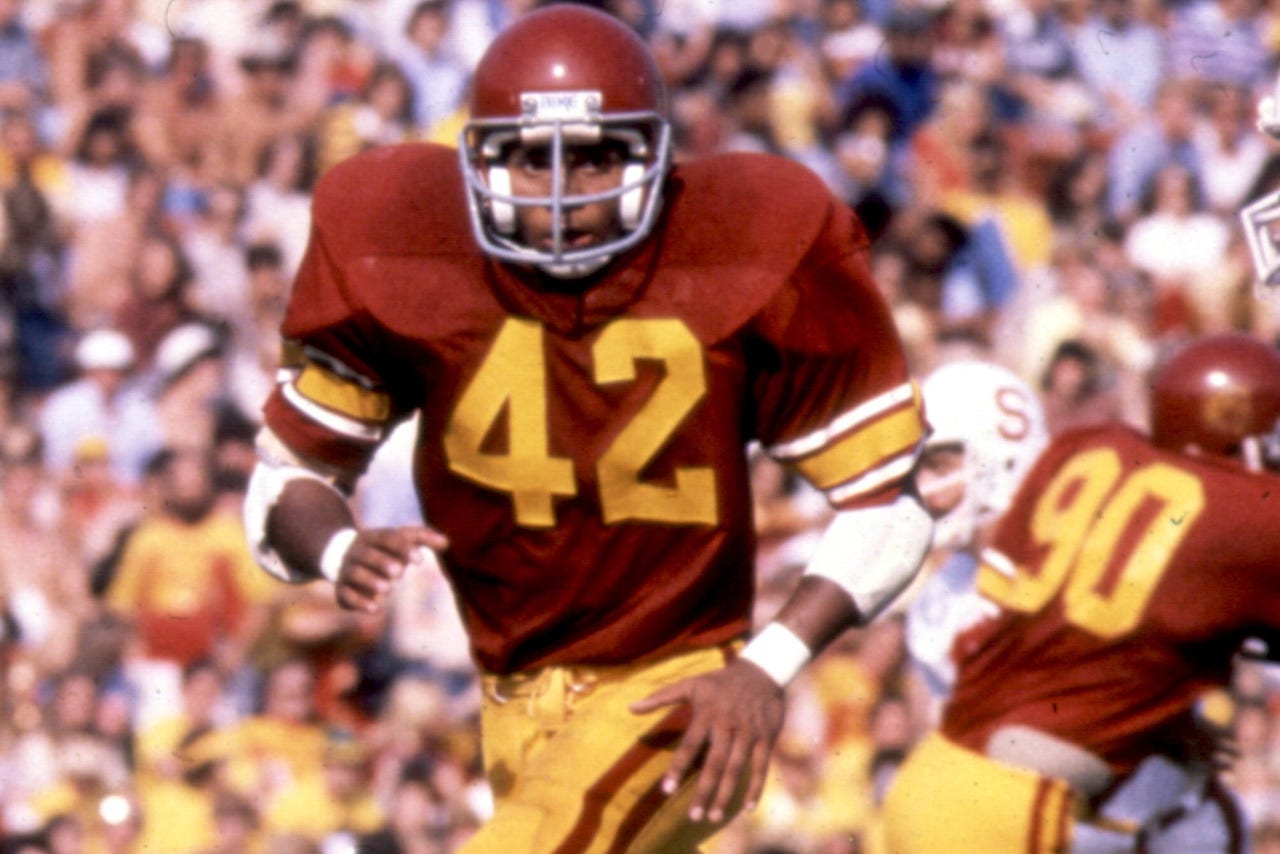 There has been much skepticism surrounding USC head coach Steve Sarkisian during his first season as the program's head coach. 
Former Trojans star Ronnie Lott is optimistic about the future of his alma mater under Sarkisian's guidance. 
USC finished the regular season 8-4 including 6-3 in the Pac-12 -- tied for second. The team will be heading to San Diego later this month to take on No. 25 Nebraska in the Holiday Bowl. 
At the end of this season Sarkisian will lead the program into an era, unlike the previous five years, that is no longer burdened by sanctions. On National Signing Day in February, USC will be able to sign a full recruiting class which means in 2015 the days of discussing how many healthy scholarship players the team dressed will no longer be a topic. 
"(I'm) looking forward to the recruiting class that he's able to bring in," the NFL Hall of Famer said over the phone.  
In addition to having all of their scholarships back, there are two other factors that has Lott excited about the Sarkisian era. The first is Sarkisian bringing his "own identity" to the program.
"I'm thrilled about what he brought," Lott said. "It wasn't something that we've seen with Pete (Carroll) or something that we've seen with Lane (Kiffin). It was his own identity. It was his stamp, if you will, in terms of what he wants to bring to SC." 
Lott also says the Trojans had some moments this season where they had the look of a good team. 
"We had moments where we flashed when we can do some incredible things," Lott said.  "Did he have some challenges? Of course, but that's to be expected and we will be better for it and we will find ourselves climbing the mountain to get back in that championship game."
---